Poddar Foundation partners with IMA to create a healthier tomorrow
To create a healthier new generation, Poddar Foundation has partnered with IMA and Mr. Kewal Kapoor a renowned IFC expert. The partnership aims to create awareness and provide solutions to arrest spread of obesity and mental health deterioration besides overall good health.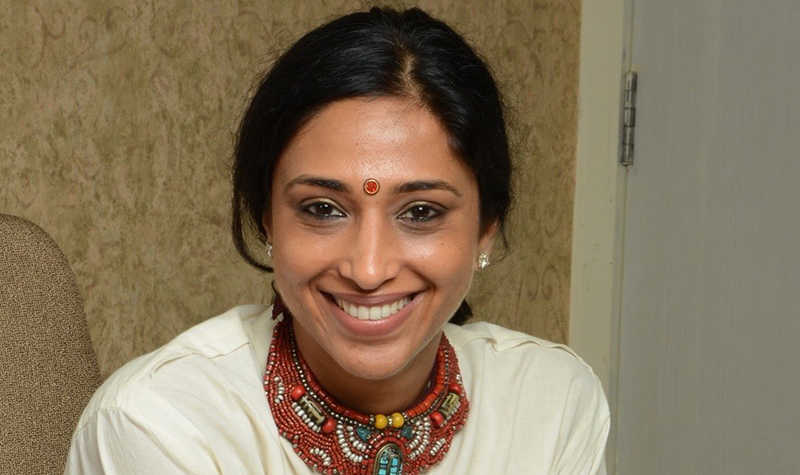 In a major development, Poddar Foundation has partnered with the Indian Medical Association (IMA) and Mr. Kewal Kapoor, a well-known IEC expert, to curb issues such as obesity and ill-health plaguing the country from a very young age. With this visionary initiative, Poddar Foundation aims to proactively target health issues that arise at a much later stage in life from the very beginning by offering preventive measures during childhood itself. Corrective measures will be in the form of suggestions that alter the health and food environments. This initiative will be initially rolled out across schools in Maharashtra.
This initiative comes at a time when the latest Wold Health Organisation (WHO) report shows, around 22 % prevalence rate of obesity was reported in children and adolescents aged between 5-19 years over the last 5 years in India. Globally, the trend is high among children under 5 years of age with at least 41 million found to be obese or overweight in 2014.

Poddar Foundation's Managing Trustee, Dr. Prakriti Poddar and IMA Maharashtra have tied up to create awareness in arresting obesity, mental health deterioration and its stigmas along with other related areas of good physical and mental health. IMA has committed its mammoth team of 37,000 member doctors and medical professionals to fight obesity on the ground level. While for its part, Poddar Foundation will develop a digital repository for children, parents and teachers to educate, empower and assist and educate them.

Dr. Prakriti Poddar, an expert mental health therapist and counselor, said, "We look forward to garner suitable support from the Government of Maharashtra and relevant corporate CSR programs. As a team we are aggressively taking concrete measures to ensure that the program accords the highest priority as it affects the future wellbeing of our country. Mr. Kewal Kapoor and IMA as our partners will bring on board years of wisdom, experience and knowledge to ensure a wide reach of preventive measures capable of curbing such issues right from the child's formative years."

Dr. Jayesh Lele, President, Indian Medical Association (IMA) also expressed his views on this association. He said, "Various studies suggest that mindfulness can help treat or avoid obesity in children as it helps them control overeating impulses. We intend to consciously treat such kids through this initiative and create a strong awareness
about it. This is a perennial issue amongst growing children which needs immediate attention."

Mr. Rohit Poddar, Managing Director, Poddar Housing, said, "With Dr. Prakriti at the helm, we see our Foundation contributing great value to addressing and helping solve the issues caused by mental health deterioration. In this day and age of stress, strife and inequalities, tools such as this one, that Dr. Prakriti is developing, with the help of the Government of Maharashtra and concerned Corporates via their CSR initiatives, will be a valuable mechanism for awareness and greatly help in the mental health space. I wish Dr. Poddar all the success in this important mission of addressing mental health and the well-being of our Nation."

The Poddar Foundation will soon be making a presentation to the Honorable Chief Minister of Maharashtra to press upon the urgency of a time bound program to be implemented.
NIOS celebrates 33rd Foundation Day
Dr. Subhas Sarkar addresses the 33rd Foundation Day Celebrations of NIOS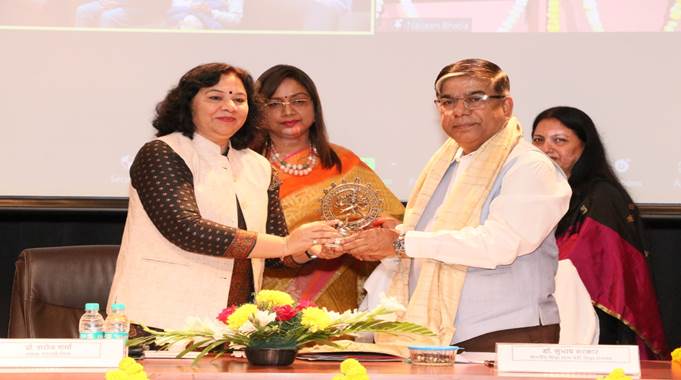 Union Minister of State for Education, Dr. Subhas Sarkar addressed the 33rd Foundation Day Celebrations of NIOS as the Chief Guest.
The function was attended by senior officials of the Ministry of Education, Chairpersons of educational institutions, Heads of Departments, officers, and staff of NIOS. Prof. Naval Kishore Ambasht, former Chairman, of NIOS and Pro-Vice Chancellor, of the Central University of Haryana, Prof. Sushma Yadav graced the occasion.
Dr. Subhas Sarkar in his address appreciated the various programmes and schemes of NIOS and said that NIOS is lighting the lamp of knowledge all over the world. Talking about the Azadi Ka Amrit Mahotsav, he mentioned that today's children will be young people in the age group of 30-40 years on the completion of 100 years of independence and will be responsible for building our nation.
He said that the Ministry of Education has entrusted NIOS with several responsibilities such as developing inclusive education resources, expanding the open and distance education system in states/UTs, translating all courses into more languages as required, creating Indian Knowledge Tradition based courses and propagating Indian culture by translating them into major foreign languages. He also praised the programmes of NIOS enrolling 10 crore adults under 'Basic Literacy Assessment', training of in-service teachers, Gender Green Project, and training in Yoga. He said that Indian Sign Language as a subject at the secondary level has been acknowledged on national and international platforms. He described the launch of an e-library called 'DEEP' by NIOS as a big step forward.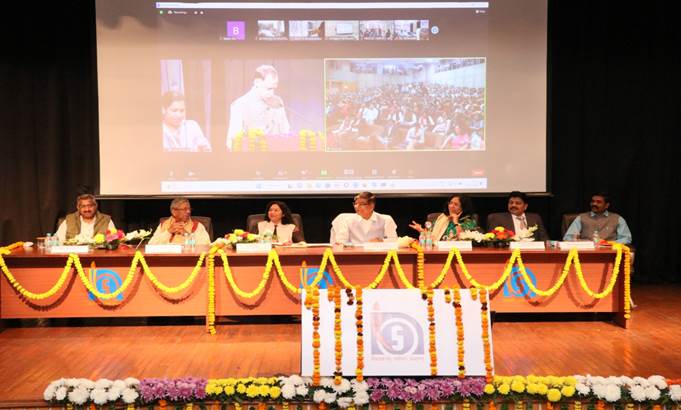 Prof. Saroj Sharma spoke about the journey of 33 years of NIOS and highlighted the special achievements. She said that NIOS is one of the two National Boards of Education under the Ministry of Education, which provides school education through Open and Distance Learning (ODL) for secondary, senior secondary, and vocational education. She elaborated on the role of NIOS in the field of education, efforts being made by NIOS for the successful implementation of the New Education Policy, Virtual Open School, Digital Library (DEEP), NEPIA Project, MoU with Ministry of Defence for Agniveer Project, setting up of Mukta Kaushal Kendras and subjects offered under Indian knowledge Tradition.
It was also conveyed by her that a curriculum called 'Aarambhika' is being developed by NIOS for catering to the Indian Diaspora.
A documentary based on the journey of 33 years of educational endeavours of NIOS was presented on the occasion. In this documentary, 'All England Badminton winner Pullela Gopichand said that most of the players in his badminton academy are getting an education from NIOS.
NIOS alumni, Ms. Niranjana and Vinod Kumar Chaudhary were also felicitated on the occasion. Shri Vinod Kumar said that only due to his education in NIOS, he was able to get the credit of making the Guinness Book of World Records 10 times (8 in Typing and 2 in sports). A proud learner of NIOS, Ms. Niranjana is a successful ventriloquist. Prof. N. K. Ambasht, former Chairman, NIOS said that in this age of technology, innovations must lead to developing 'standalone' courses for the Indian Diaspora, to achieve the goals of the National Education Policy- 2020. Pro-Vice Chancellor, Prof. Sushma Yadav said that the role of NIOS increases in the light of New Education Policy. NIOS has such potential that the institute will be able to achieve the ambitious goals of National Education Policy 2020 in the coming years.
The half-yearly magazine of NIOS 'Pragyan' was released by Dr. Subhas Sarkar on this occasion.