School wants students to say Bharat Mata ki Jai to get admissions
Shree Patel Vidhyarthi Ashram, an educational trust in Amreli headed by Gujarat BJP leader Dilip Sanghani has declared that students seeking admission to its institutes will have to write 'Bharat Mata ki Jai' on their application forms, or lose admission. It has raised an outcry.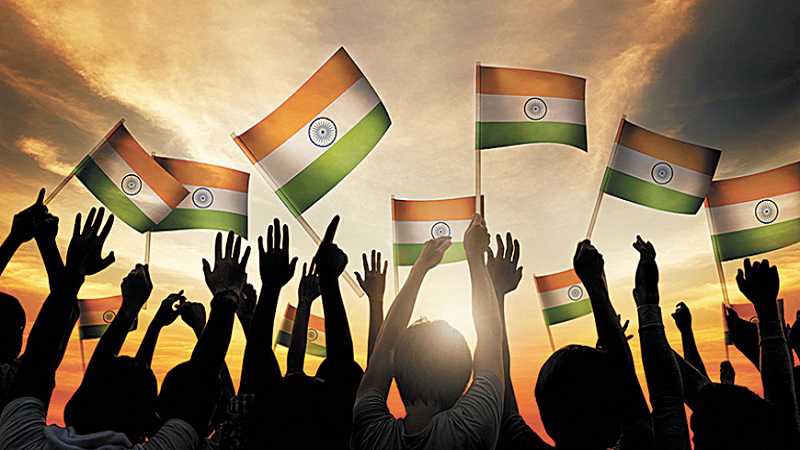 The raging 'Bharat Mata ki Jai' controversy reached a new low in Gujarat on Sunday. An educational trust in Amreli — Shree Patel Vidhyarthi Ashram Trust headed by Gujarat BJP leader Dilip Sanghani — has not spared even the Right to Education from the ambit of this controversy and declared that students seeking admission to its institutes will have to write 'Bharat Mata ki Jai' on their application forms, or lose admission.
Political observers feel that this move by Dilip Sanghani maybe have political overtures and maybe motivated by wanting to get back in the limelight after being sidelined by the state BJP president Vijay Rupani. Sanghani, justified the decision stating it was the 104-year-old trust's attempt to inspire nationalism in its students.
Elaborating, he said, "In the time when anti-national sloganeering is gaining momentum on educational campuses, we want our students to respect their country. So, we have decided to give admission only to those students who write Bharat Mata ki Jai. The new rule will be implemented from upcoming term. Students who don't write Bharat Mata ki Jai on the admission forms will not get admission."
With a nationally raging controversy, it is but natural for opposition parties to jump in the fray and expectingly it has elicited a reaction from the Congress. Congress MLA from Amreli Paresh Dhanani said, "BJP must stop disrespecting the constitution which has given all religions and caste an equal status. It doesn't require us to prove our patriotism by chanting some slogan. This decision by the trust headed by Sanghani proves that BJP does not believe in India's democracy.BJP is trying to divide the country by engaging people in illusive democracy for their political gain."
Meanwhile, State Education Minister Bhupendrasinh Chudasama opined that it is a decision taken by an independent organisation and should not be seen through the political glasses. When asked whether the trust's decision was in violation of the students' constitutional rights, Chudasama said, "I have not received any complaints. If and when we get one, a decision will be taken."
Sajjad Heera, executive committee member of the state BJP Minority Cell said: "There is nothing wrong in chanting or writing Bharat Mata Ki Jai. In Islam also, it is said that we should bow down to our motherland. There is nothing wrong in loving one's motherland. Every Muslim in India likes to say Bharat Mata ki Jai. Those who don't want to say it are just trying to create unnecessary problem."
Neutral views by legal experts concur that the trust's decision is unconstitutional. High Court Senior advocate Girish Patel said, "Indian constitution has given every citizen the freedom of expression and at the same time, it has also given us the freedom to not express. You cannot force someone to speak or write anything against their faith or wish. If any student seeking admission in the said institute is denied that following his/her not writing Bharat Mata Ki Jai, it will be breach of freedom of religion/ expression."
NIOS celebrates 33rd Foundation Day
Dr. Subhas Sarkar addresses the 33rd Foundation Day Celebrations of NIOS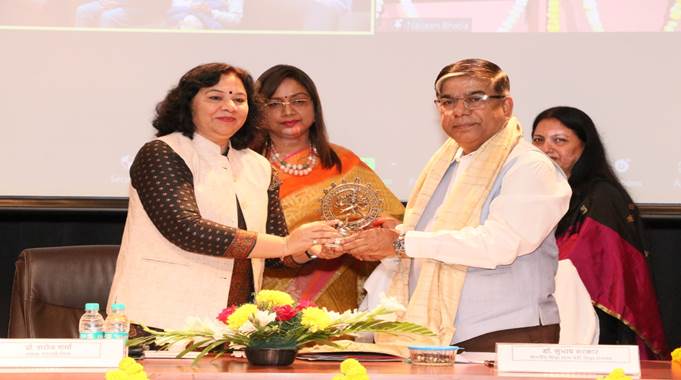 Union Minister of State for Education, Dr. Subhas Sarkar addressed the 33rd Foundation Day Celebrations of NIOS as the Chief Guest.
The function was attended by senior officials of the Ministry of Education, Chairpersons of educational institutions, Heads of Departments, officers, and staff of NIOS. Prof. Naval Kishore Ambasht, former Chairman, of NIOS and Pro-Vice Chancellor, of the Central University of Haryana, Prof. Sushma Yadav graced the occasion.
Dr. Subhas Sarkar in his address appreciated the various programmes and schemes of NIOS and said that NIOS is lighting the lamp of knowledge all over the world. Talking about the Azadi Ka Amrit Mahotsav, he mentioned that today's children will be young people in the age group of 30-40 years on the completion of 100 years of independence and will be responsible for building our nation.
He said that the Ministry of Education has entrusted NIOS with several responsibilities such as developing inclusive education resources, expanding the open and distance education system in states/UTs, translating all courses into more languages as required, creating Indian Knowledge Tradition based courses and propagating Indian culture by translating them into major foreign languages. He also praised the programmes of NIOS enrolling 10 crore adults under 'Basic Literacy Assessment', training of in-service teachers, Gender Green Project, and training in Yoga. He said that Indian Sign Language as a subject at the secondary level has been acknowledged on national and international platforms. He described the launch of an e-library called 'DEEP' by NIOS as a big step forward.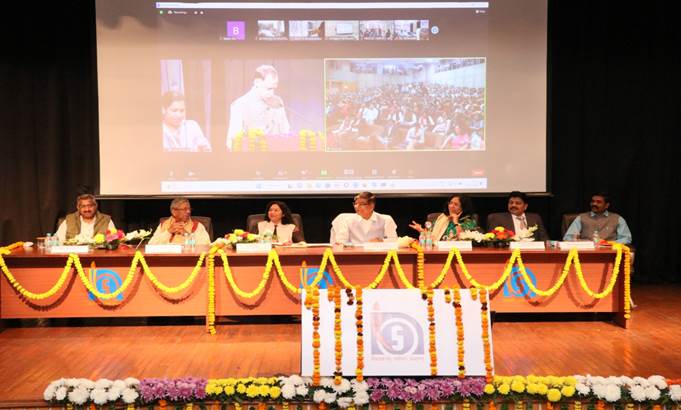 Prof. Saroj Sharma spoke about the journey of 33 years of NIOS and highlighted the special achievements. She said that NIOS is one of the two National Boards of Education under the Ministry of Education, which provides school education through Open and Distance Learning (ODL) for secondary, senior secondary, and vocational education. She elaborated on the role of NIOS in the field of education, efforts being made by NIOS for the successful implementation of the New Education Policy, Virtual Open School, Digital Library (DEEP), NEPIA Project, MoU with Ministry of Defence for Agniveer Project, setting up of Mukta Kaushal Kendras and subjects offered under Indian knowledge Tradition.
It was also conveyed by her that a curriculum called 'Aarambhika' is being developed by NIOS for catering to the Indian Diaspora.
A documentary based on the journey of 33 years of educational endeavours of NIOS was presented on the occasion. In this documentary, 'All England Badminton winner Pullela Gopichand said that most of the players in his badminton academy are getting an education from NIOS.
NIOS alumni, Ms. Niranjana and Vinod Kumar Chaudhary were also felicitated on the occasion. Shri Vinod Kumar said that only due to his education in NIOS, he was able to get the credit of making the Guinness Book of World Records 10 times (8 in Typing and 2 in sports). A proud learner of NIOS, Ms. Niranjana is a successful ventriloquist. Prof. N. K. Ambasht, former Chairman, NIOS said that in this age of technology, innovations must lead to developing 'standalone' courses for the Indian Diaspora, to achieve the goals of the National Education Policy- 2020. Pro-Vice Chancellor, Prof. Sushma Yadav said that the role of NIOS increases in the light of New Education Policy. NIOS has such potential that the institute will be able to achieve the ambitious goals of National Education Policy 2020 in the coming years.
The half-yearly magazine of NIOS 'Pragyan' was released by Dr. Subhas Sarkar on this occasion.