Col Sekhar Suggests The Way Forward For Scholastic Organizations Post-COVID-19
It's an opinion article on how to go forward in the post-COVID-19 world for the educationalists, to make the transition easier.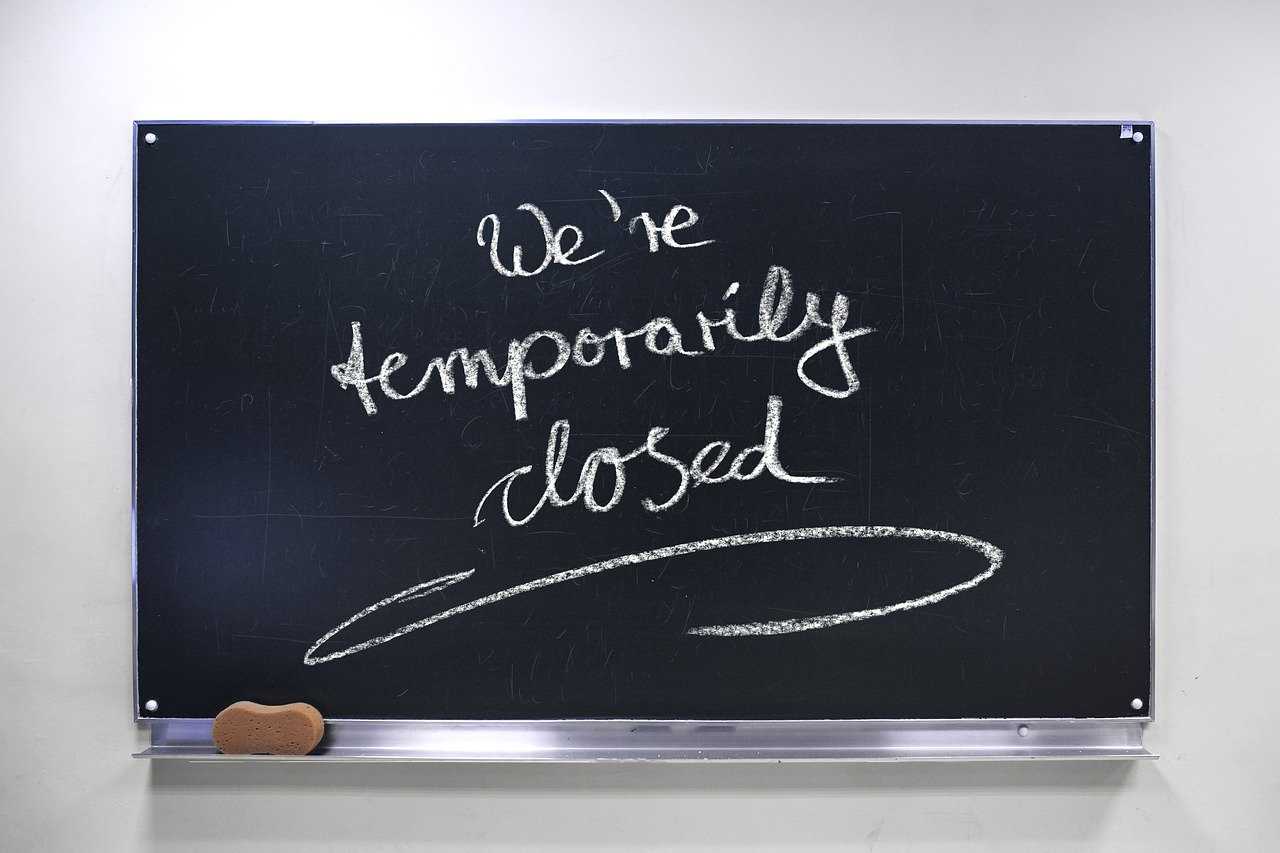 "This is going to be a long fight. We don't have to tire or feel defeated. We have to win in this long battle. We have to emerge victorious. Today, the nation's goal, mission and resolve are one, and this is to be victorious in this battle against the coronavirus pandemic," Prime Minister Narendra Modi, 06 April.
1. The VUCA World is here, well and truly. The Education and health industries, almost always (with a touch of jealousy) highlighted as recession-free sectors are also now, in crisis. Psychologically, the tsunami of the rollercoaster ride of emotions makes us experience, joy, stress, boredom, fear, anger, frustration and anxiety, (literally the navarasas) over a 24 hour period, repeating itself with unwelcome regularity.
2. Let us be clear in that
This is the greatest crisis to the human race here on earth, since the Second World War.
The Second World War was not as widespread across the globe, as the virus is today.
The world is yet to have specific medicines or vaccinations for COVID-19.
We are into completely unchartered territory.
3. Yet
We have to fight back and win this war for humanity.
To win this extraordinary war, we have to come up with creative solutions.
Thus, we can reclaim our ability (right) to a reasonably peaceful life.
"There are many scary scenarios about how badly we Indians may be affected or how many killed by COVID-19. But they presume we will do nothing to influence our fates" Shekhar Gupta, National Interest, 28 March.
"Failure is not an option," so said Eugene Krantz, as he led the safe return of the Astronauts of Apollo 13 under the most severe of duress.
4. It can be said with some certitude that India, lead by its national and state leaders, have controlled the COVID-19 spread at Stage I with reasonable efficacy. Avoidable mistakes were made, yet, considering the magnitude of unprecedented challenges faced, let us give a big shabhash to our much-maligned politicians and bureaucrats. But the battles have just begun, and greater, more complex, unpredictable challenges await all of us, each one of us.
5. The new normal realities are:
COVID-19 is here to stay; beyond the lockdown
Vaccination solutions are at best, 18-24 months away
Drug based treatments are again, in its nascent stages
Physical distancing is here to stay
Conventional lifestyles will be turned upside down
6. The scholastic community, especially in India, has been thrown into the deep end with barely a life jacket in place. Still, it is to the enduring credit of the millions of teachers and school leaders that, yet again, with very limited resources, a gallant attempt is being made to make online learning get off the ground. The questions about content, learning outcomes, pedagogy, technology, access and equity are legitimate and require innovative, considered, mature responses. Already, we are,(besides the existing inequalities), adding a digital divide, unconsciously.
7. We have to factor in and be mindful of the pre-COVID-19, ongoing COVID-19, and post-COVID-19 mindsets of all the stakeholders, and the transformation it will doubtless bring into our intentions, attitudes, and implicit and explicit behaviours. What is the way forward?
8. The key elements are highlighted:
Be prepared for a stop-start academic year; for post the lockdown, once the expected spike in cases happens, physical Schooling may be put on hold.
A truncated academic year, with the reduced syllabus, and liberal assessment processes is in the offing.
Work out new physical distancing norms for school buses, classrooms, faculty, and staff, everywhere.
Shift systems, blended learning, flexible schedules, learning from home are to be explored and contextually implemented.
The physical, social, emotional, psychological well being of the student has to prioritized, always, every time.
Sports and games of the physical kind, a non-negotiable element of the learning process, maybe normalized only after the Tokyo Olympics or beyond.
Schools have to be proactive in getting health, hygiene, safety security norms, protocols, and infrastructure up to COVID-19 prevention standards.
Non-avoidable technological up-gradation is done, after due diligence.
School finances will take a huge hit. Thus, we have all got to be prepared for no increments, and a substantial temporary salary cut, this year.
Local, State, Central Governments, Industry bodies, CBSE, CISCE, IB etc have to work out a cohesive strategy to bail out Schools with short, medium and long term economic solutions.
The Central and State Governments, along with School owners, teachers, and the wider society have to gently, but firmly persuade parents in a holistic manner, to sustain Schools, and avoid a confrontational approach.
Training for teachers has to scale up, quantitatively, and qualitatively.
The School Leaders have an onerous responsibility; they have to lead, with compassion.
"Man needs difficulties in life because they are necessary to enjoy success" Dr APJ Abdul Kalam.
9. It was said by Rahm Emmanuel, the then Chief of Staff to President Obama, in 2009, that no crisis should be wasted. If the educational fraternity can use this crisis as a catalyst to drive through overdue reforms in consonance with the Fourth Industrial Revolution and the needs of the rest of the 21st century then we can claim to have made the future safe for our children and grandchildren.
Author: Col A Sekhar, Educational Consultant
Future of Education & Skilling in India
By making informed and intentional policy choices, critically evaluating and learning from the present and the past, and actively investing towards the larger purpose and shared vision of education, the future will be bright and promising.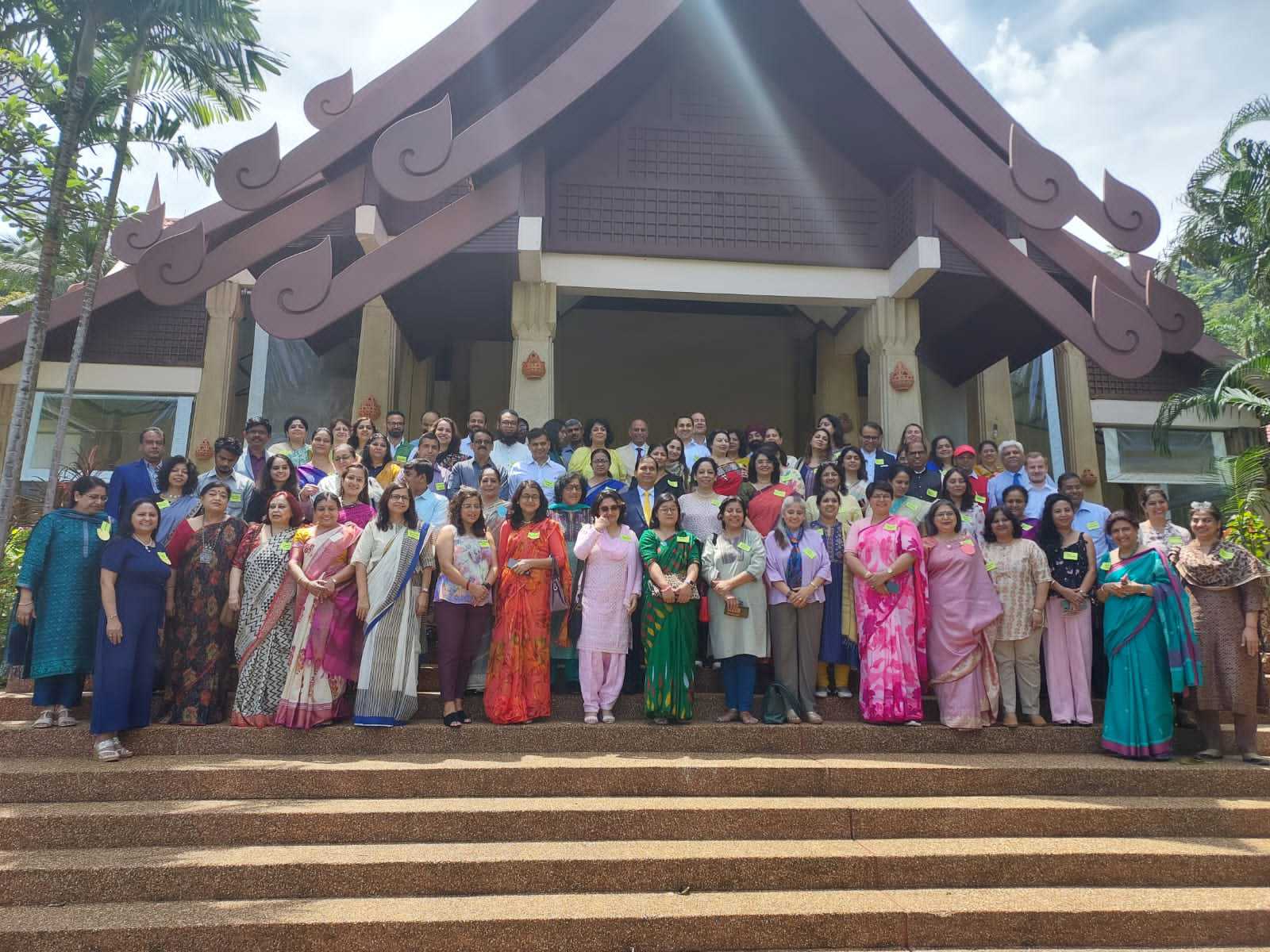 For the past two days, I was attending a school leaders' conference in Phuket, Thailand which was on the contemporary topic of the Future of education and skilling in India. The conference was organised by Goethe Institute, Germany, and was mesmerising. Through the conference I along with many education leaders from countries such as Sri Lanka, Pakistan and India learned about the importance of vocational skills in modern education.
Did you Know?
Less than 5% of the workforce in the age group of 19-24 received vocational education in India during 2012 to 2017. This contrasts with 52% in the USA, 75% in Germany, and 96% in South Korea.
Mahatma Gandhi in a poignant quote says: "The future depends on what we do in the present". India is moving towards becoming a developed country as well as among the three largest economies in the world. India will also have the highest population of young people in the world over the next decade. There will be 180 million youth that will be entering India's workforce in the next 15 years. And as of now, there is a massive skill deficit of 400 million people in the workforce, posing both a simultaneous opportunity and challenge. Hence, Teaching for the future, ensuring that students not only learn but more importantly learn how to learn provide high-quality educational opportunities will determine our country's future.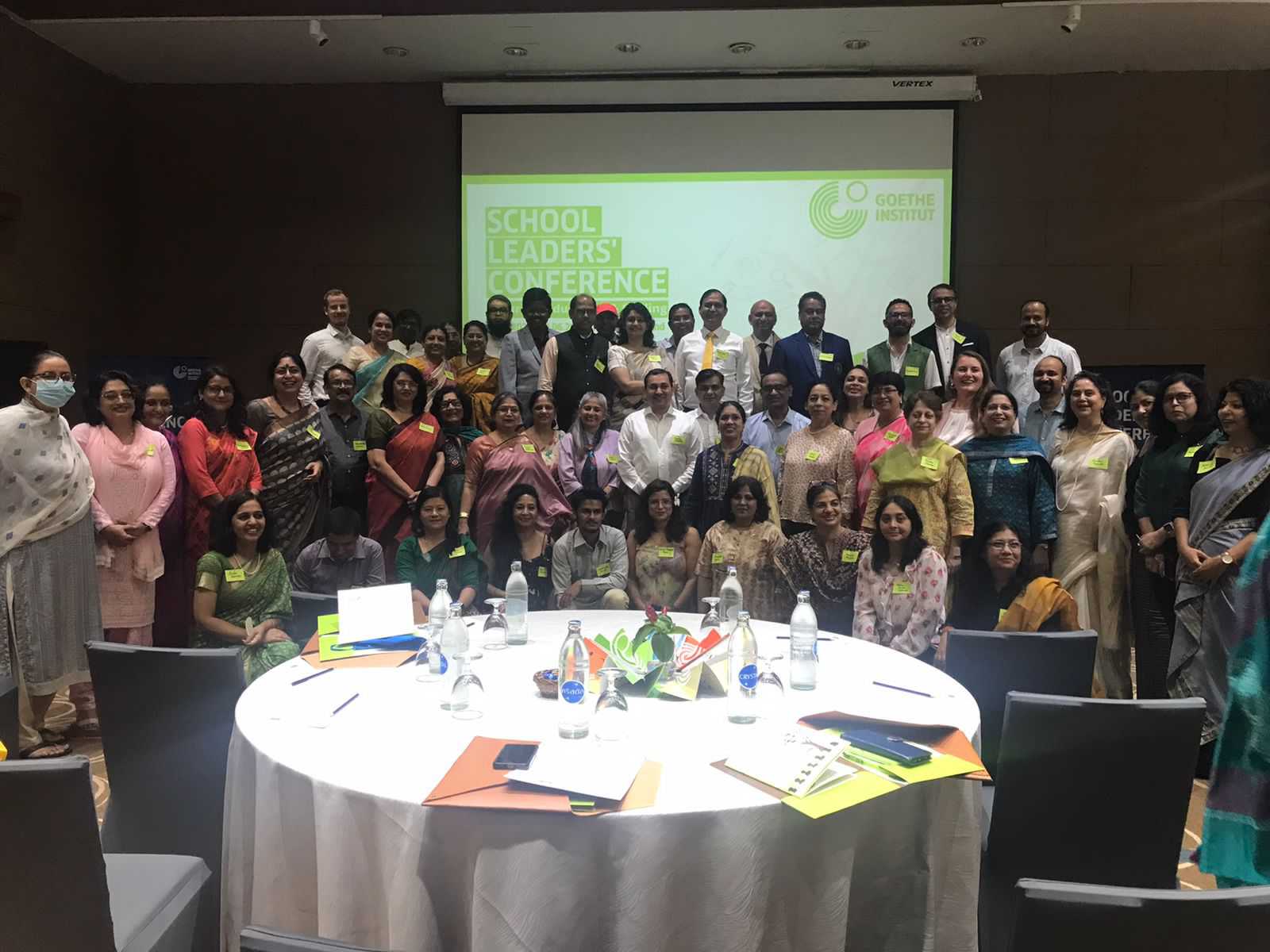 The National Education Policy of the Government of India has redefined the parameters of education in many ways. Vocational (Skill) education plays a very important in this policy. The CBSE is in the process of devising curricula for vocational subjects. NEP 2020 says that the aim must be for India to have an education system by 2040 that is second to none, with equitable access to the highest-quality education for all learners regardless of social or economic background.
So, today, holding Education as the foundation of the future, I would like to throw a light into the future of education and skilling –
The first shift we believe will be a global shift in the need for a skilled workforce proficient in multidisciplinary learning. With the rise of big data, machine learning, and artificial intelligence, many unskilled jobs worldwide may be taken over by machines, while the need for a skilled workforce, particularly involving mathematics, computer science, and data science, in conjunction with multidisciplinary abilities across the sciences, social sciences, and humanities, will be increasingly in greater demand.
The second shift would be a move towards less content and more towards learning about how to think critically & creatively, solve problems, develop 21st-century skills, and absorb new material in changing circumstances.
Addressing ambiguous problems of the future would need not only technical proficiency but mental and emotional resilience to work alongside other people towards a common goal. Hence, the third shift is a reconfiguration towards building life skills, and character that enables learners to be ethical, rational, compassionate, and caring, while at the same time preparing them for gainful, fulfilling employment.
The fourth shift would be a focus on high-quality interdisciplinary research across fields that must be done in India and cannot simply be imported.
the fifth shift would be Education rooted towards enabling Access, Quality & Equity which will provide all students, irrespective of their place of residence, with a quality education system, with a particular focus on historically marginalized, disadvantaged, and underrepresented groups.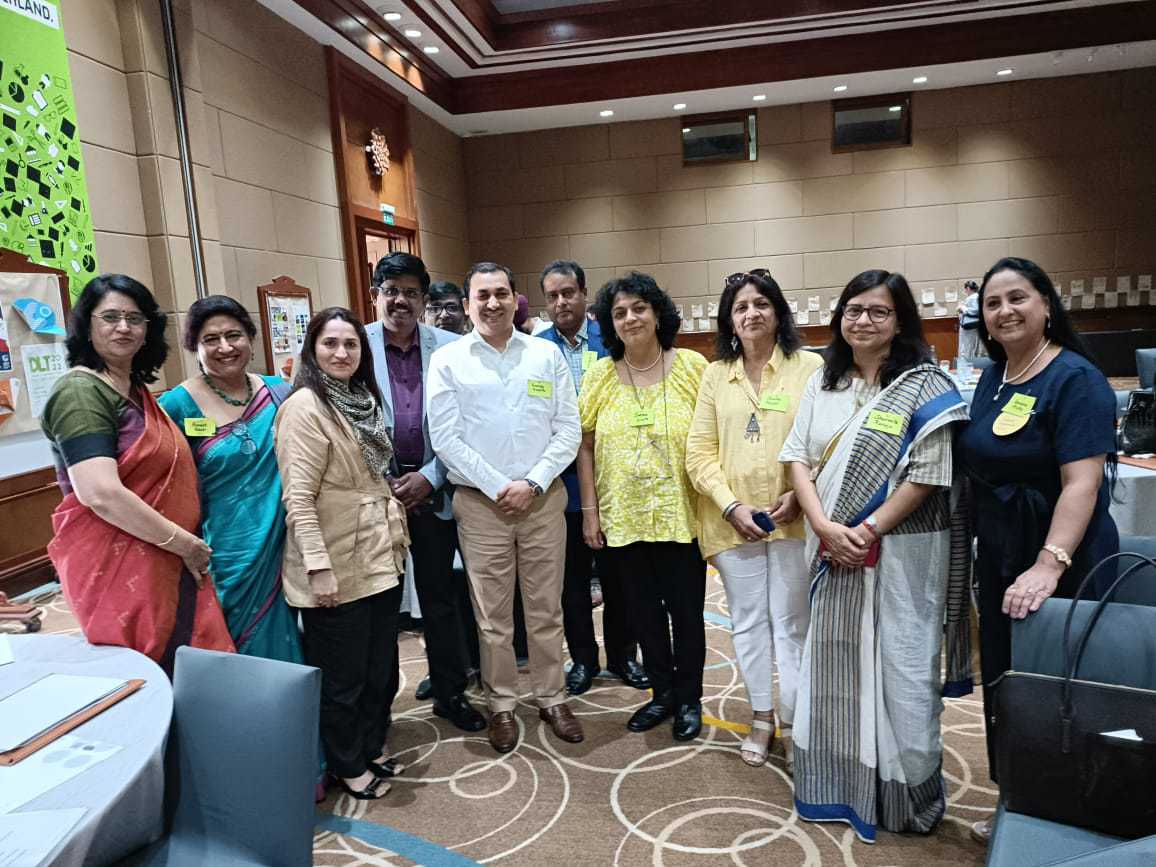 Another shift in the future would be envisioning an education system that's rooted in Indian ethos contributing directly to transforming India sustainably into an equitable and vibrant knowledge society. By leveraging Indian knowledge systems, it is inimitable artistic, language, and knowledge traditions, it would address local and global needs and instill national pride, self-confidence, self-knowledge, cooperation, and integration in its learners.

All of this is aimed to be realised through a restructuring of the school curriculum that is aligned to the needs of students at different stages of their development.
Key reforms are undertaken reforming the current nature of school exams to move away from rote based to competency-based learning and assessments is another priority that is primed towards redefining education in the future.
The development of vocational capacities will also go hand-in-hand with the development of 'academic' or other capacities. Less than 5% of the workforce in the age group of 19-24 received vocational education in India from 2012 to 2017. Hence, in the future, Vocational education will be integrated into the educational offerings of all secondary schools in a phased manner over the next decade.
Towards this, secondary schools will also collaborate with ITIs, polytechnics, local industry, etc. Skill labs will also be set up and created in the schools in a hub and spoke model which will allow other schools to use the facility. Higher education institutions will offer vocational education either on their own or in partnership with industry and NGOs. They will also be allowed to conduct short-term certificate courses in various skills including soft skills. 'Lok Vidya', i.e., important vocational knowledge developed in India, will be made accessible to students through integration into vocational education courses.
As of now, currently, CBSE has started offering around 40 courses (including courses on Artificial Intelligence, Information Technology, and Design Thinking) at the Senior Secondary level which works towards imparting an education that is holistic, meaningful, and skill-oriented which instills among the youth a sense of usefulness and responsibility while also developing key 21st-century skills. In the future, initiatives like Online Entrepreneurship Program, and AI Curriculum can build a robust pipeline of creative and critical thinkers equipped with the right skills and attitudes to enable India in attaining inclusive economic growth and social development. The German dual system of vocational training is a time-tested successful model we can learn a lot from.
Last but not the least, the role technology plays in defining the future of education is much larger than we can ever expect. New technologies involving artificial intelligence, machine learning, blockchains, smart boards, handheld computing devices, adaptive computer testing for student development, and other forms of educational software and hardware will not just change what students learn in the classroom but how they learn, and thus these areas and beyond will require extensive research both on the technological as well as educational fronts.
As I quoted in the beginning, "The future depends on what we do in the present". I believe that our present holds a strong collective desire, actions, and policies to prepare for the future, and shape it too! By making informed and intentional policy choices, critically evaluating and learning from the present and the past, and actively investing towards the larger purpose and shared vision of education, the future will be bright and promising.
About the author:
Anurag Tripathi is Secretary, Central Board of Secondary Education (CBSE).