Professional Counselling and Career Guidance for Holistic Education
UNESCO, along with expert Indian educators, guide us on holistic education and how planning an independent & innovative teacher education program of counselling and career guidance can lead students towards suitable careers and equip them with intellectual and methodological resources.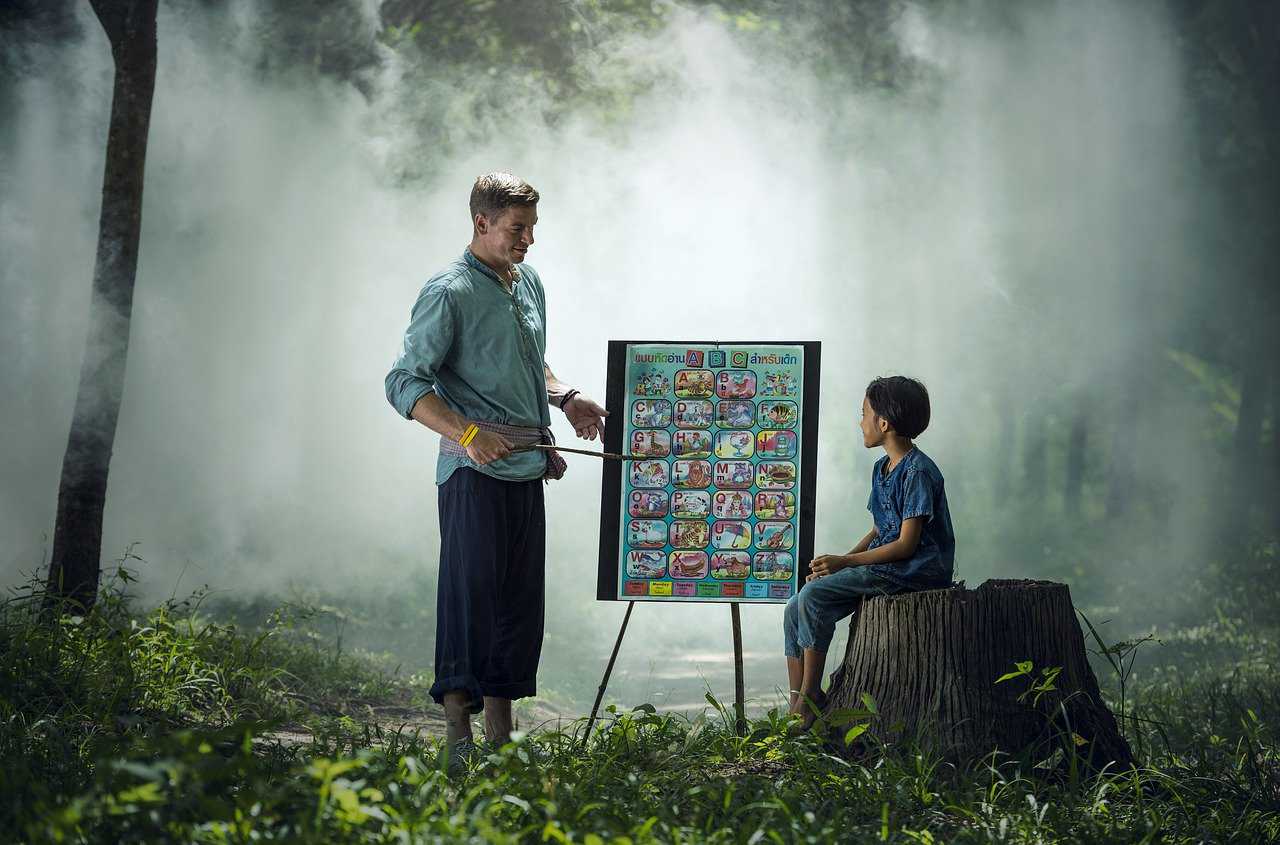 Career guidance is not a one-time activity but rather includes a range of inter-connected activities, including provision of careers information, personalised guidance/counselling, skills assessment and aptitude testing as well as exposure to the world of work – everything that can enable people of any age but young people in particular, to make the educational, training and occupational choices that are right for them.
In recent times, there has been an emergence of many innovative ideas in schooling at both national and international level that express the need to take care of students and teachers. These initiatives such as Education for Values in School: A framework (NCERT), Socio-Emotional and Ethical Learning (Daniel Goleman & H.H. the Dalai Lama), Libre Curriculum – An integrated approach to 'Brain Education' (UNESCO MGIEP), Happy Schools Framework Report (UNESCO), Happiness Curriculum (Government of NCT of Delhi), and Education for Peace (UNESCO) (NCERT) convey that there is much more to education than the traditional rote-learning. They all criticize the undue importance of rote learning and the unnecessary pressure that it puts on students.
Such interventions are inspired by the conceptualization of an ideal school where the varied developmental needs of the students are met; the child's aspirations, the need for growth, the experience of freedom, and experimentation are valued; every student is free to study any subject he chooses at any given time; the teacher is a friend and a guide, who must not impose himself/ herself, but may intervene when necessary. However, such expectations are rendered utopian in the context of ground realities.
In the Indian context where wage employment is limited and dependent on the trajectory of the economy, career guidance assumes special importance. This is because if implemented correctly and in sync with the aptitude of the students, it has the potential to help improve the image of technical and vocational education and training (TVET) not only in the minds of young people but also their parents. In India, career aspirations are often narrow, unrealistic and distorted by social background. This can enable more students to opt for vocational subjects in school and follow up by enrolling in skill-oriented courses after completing school education for a range of careers opportunities. At the same time, career guidance can also highlight the importance of being self-employed and pursuing an entrepreneurial career – an aspect that is often ignored. The joy, flexibility and the economic freedom of being your own boss as an entrepreneur is something career guidance can help young adults to appreciate. This would help young adults to self-assess and reflect on their natural talent, ambitions, interests as well as existing skills and enable them to relate this knowledge of who they are to their future careers as they transition into the labour market.
There are numerous challenges that our schools are facing in terms of learning of students and other aspects as well. The 2007 study by the Government of India & Save the Children Foundation found a huge proportion of children being sexually abused. In terms of quality of life, about 42.5% of the employees in the private sector of corporate India suffer from depression or some form anxiety disorder; and even after 7.5% of the country being affected by mental disorder, there are less than 4,000 qualified experts available on record. India's 350 million students, which is the biggest student population in the world, need at least 1.4 million career counsellors to maintain a globally acceptable student -to- school-counsellor ratio. In the absence of these counsellors, there is hardly any way to address the increasing numbers of challenges faced by school students, such as exam stress, cases of drug and internet addiction, violence and bullying, and crimes against women. 2
Apart from the mental health concerns, the importance of these counsellors could also be in their contribution towards the general well-being and quality of life of our students since such professionals would also add value to the multiple choices available to our students in terms of careers and subject preferences. Interventions by professionals may also enhance the employability of our students by contributing to the skill-development programs. Nevertheless, there is a need to prepare professionals who would then be engaged by schools to aid and assist students, teachers and even parents in providing a holistic learning environment. The effects of the breaking of the joint-family support system by the changing family-structures can be countered by such trained professionals.
Such provisions and steps need to be taken pro-actively rather than retroactively after some political or media outrage, as was in the case of Jawahar Navodaya Vidyalayas where a number of suicides took place, but the post of counsellor was sanctioned only when these suicides were reported in a newspaper (Indian Express, November 8, 2019). Moreover, such decisions have to be made with a sense of care and compassion for our students instead of some directive, as was the case when the Central Board of Secondary Education had to make hiring of special educators a necessary condition for affiliation (June 13, 2017) because students' needs were not being addressed properly. However, there is a dearth of qualified professionals in cities other than metropolitans and there are many other challenges, such as unawareness or disinterest of the management, unavailability of trained counsellors, or lack of preparation and professional capacities of counsellors being prepared through short-term courses. Another difference between mental health professionals in clinics with those meant for schools is that largely, the approach of the mental health practitioners in clinics is curative, but students need preventive measures and interventions for the promotion of their mental health. Without the promotional and preventive approach to mental health, we cannot envision a qualitative growth of human potential in India. Moreover, these professionals need to have a broad-base because they will be the primary counsellors of students, especially, in contexts where parents are not well-educated or are not able to address the challenges faced by adolescents in the emerging technological context.
Towards this end, the NCTE is planning an independent, innovative, and interdisciplinary teacher education program of counselling and career guidance on the pattern of existing degree level programmes. The graduates of this course are intended to be competent mental health professionals in schools who are able to address the mental health concerns in a school holistically and integrally as also aid the students in making informed career choices. This program is being envisioned with a whole-school approach, in which, the attempt is to design the school ethos to develop life-skills and to support students and teachers to cope with the challenges of personal and professional lives. Along with the competencies 3 related to guidance, counselling, and mental health, the intent is also to prepare professionals who can guide our students towards suitable careers. Moreover, such professional would also be equipped with intellectual and methodological resources to address the varying needs of other stakeholders, such as nonteaching staff, parents, and community at large.
Similarly, UNESCO New Delhi strongly asserts the importance of TVET in forming a holistic approach towards education for career guidance. The upcoming flagship publication of UNESCO New Delhi titled the 'State of the Education Report for India 2020' would focus on career guidance from a TVET perspective and highlight its importance for future action by key stakeholders.
It is expected that through such professional and technical assistance some of the utopian sounding goals envisioned for school education may get fulfilled and "joyful learning" gets transformed from slogan to reality.
Authors:
–Dr. Satbir Bedi, IAS, Chairperson, National Council for Teacher Education
-Dr. Vikas Baniwal, Department of Education, University of Delhi.
-Mr. Mame Omar Diop, Chief Education, UNESCO New Delhi
Future of Education & Skilling in India
By making informed and intentional policy choices, critically evaluating and learning from the present and the past, and actively investing towards the larger purpose and shared vision of education, the future will be bright and promising.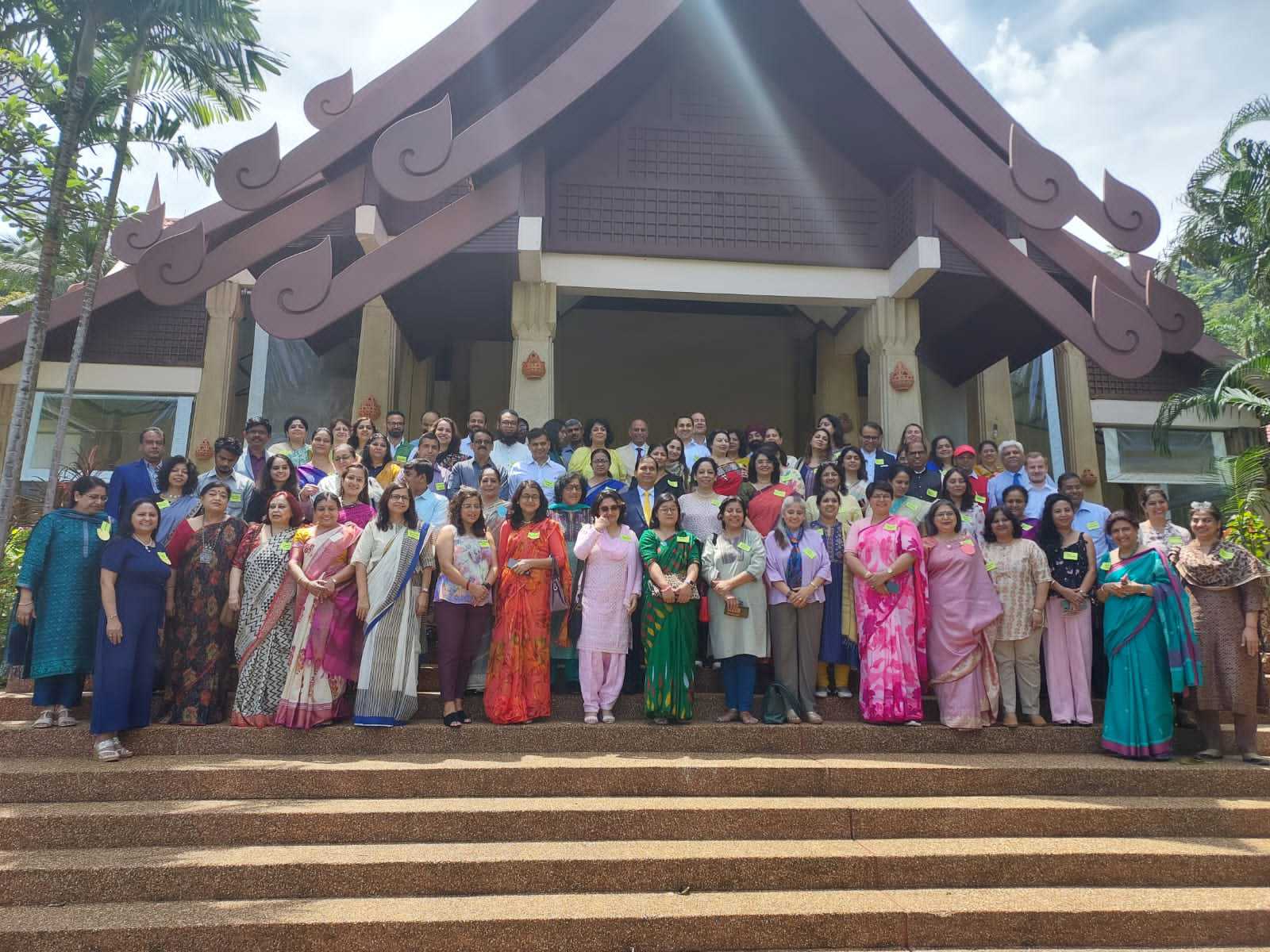 For the past two days, I was attending a school leaders' conference in Phuket, Thailand which was on the contemporary topic of the Future of education and skilling in India. The conference was organised by Goethe Institute, Germany, and was mesmerising. Through the conference I along with many education leaders from countries such as Sri Lanka, Pakistan and India learned about the importance of vocational skills in modern education.
Did you Know?
Less than 5% of the workforce in the age group of 19-24 received vocational education in India during 2012 to 2017. This contrasts with 52% in the USA, 75% in Germany, and 96% in South Korea.
Mahatma Gandhi in a poignant quote says: "The future depends on what we do in the present". India is moving towards becoming a developed country as well as among the three largest economies in the world. India will also have the highest population of young people in the world over the next decade. There will be 180 million youth that will be entering India's workforce in the next 15 years. And as of now, there is a massive skill deficit of 400 million people in the workforce, posing both a simultaneous opportunity and challenge. Hence, Teaching for the future, ensuring that students not only learn but more importantly learn how to learn provide high-quality educational opportunities will determine our country's future.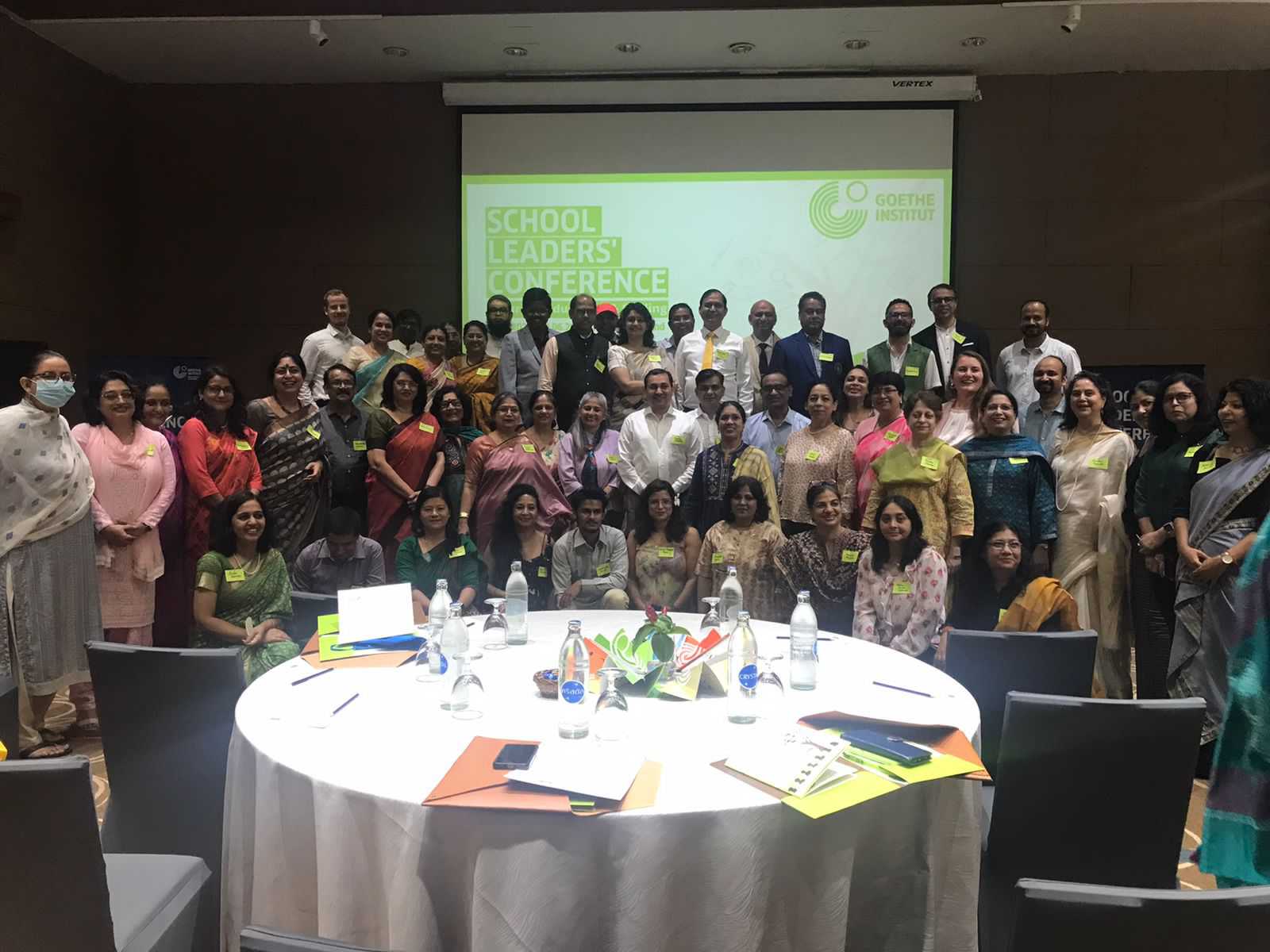 The National Education Policy of the Government of India has redefined the parameters of education in many ways. Vocational (Skill) education plays a very important in this policy. The CBSE is in the process of devising curricula for vocational subjects. NEP 2020 says that the aim must be for India to have an education system by 2040 that is second to none, with equitable access to the highest-quality education for all learners regardless of social or economic background.
So, today, holding Education as the foundation of the future, I would like to throw a light into the future of education and skilling –
The first shift we believe will be a global shift in the need for a skilled workforce proficient in multidisciplinary learning. With the rise of big data, machine learning, and artificial intelligence, many unskilled jobs worldwide may be taken over by machines, while the need for a skilled workforce, particularly involving mathematics, computer science, and data science, in conjunction with multidisciplinary abilities across the sciences, social sciences, and humanities, will be increasingly in greater demand.
The second shift would be a move towards less content and more towards learning about how to think critically & creatively, solve problems, develop 21st-century skills, and absorb new material in changing circumstances.
Addressing ambiguous problems of the future would need not only technical proficiency but mental and emotional resilience to work alongside other people towards a common goal. Hence, the third shift is a reconfiguration towards building life skills, and character that enables learners to be ethical, rational, compassionate, and caring, while at the same time preparing them for gainful, fulfilling employment.
The fourth shift would be a focus on high-quality interdisciplinary research across fields that must be done in India and cannot simply be imported.
the fifth shift would be Education rooted towards enabling Access, Quality & Equity which will provide all students, irrespective of their place of residence, with a quality education system, with a particular focus on historically marginalized, disadvantaged, and underrepresented groups.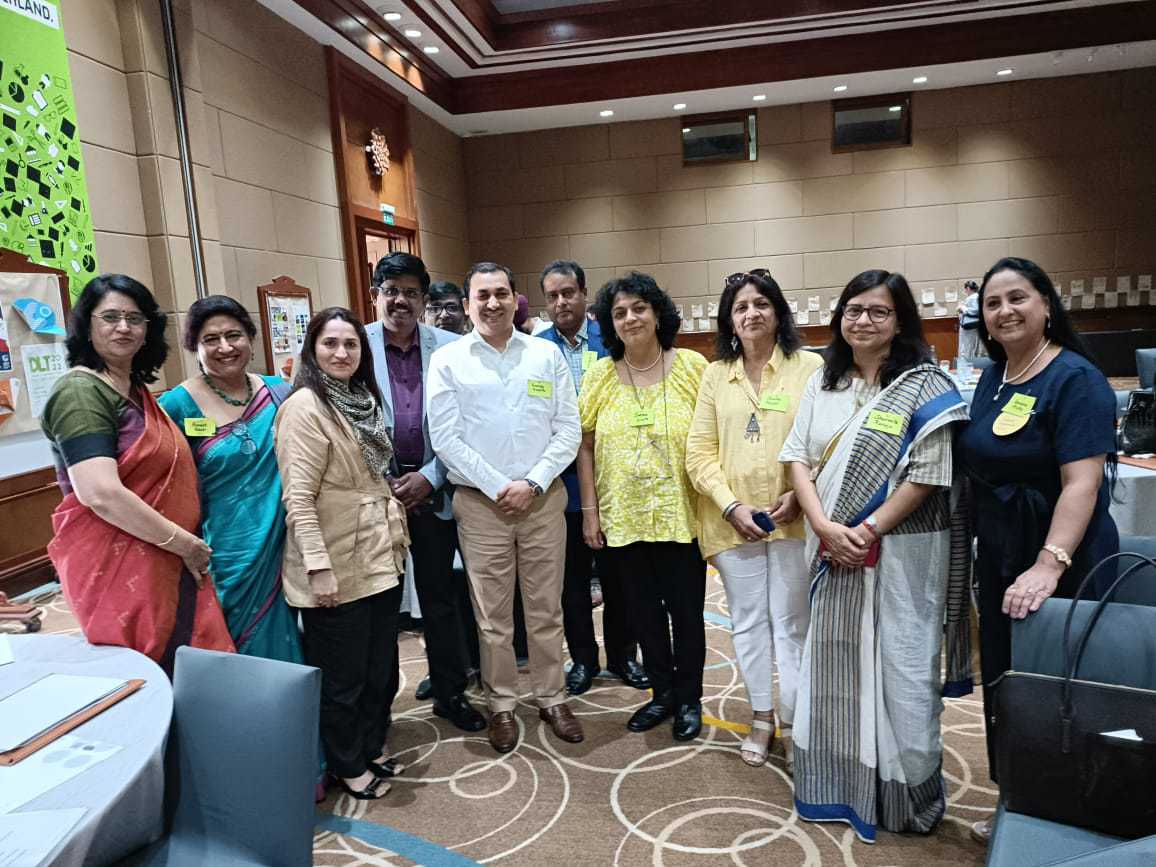 Another shift in the future would be envisioning an education system that's rooted in Indian ethos contributing directly to transforming India sustainably into an equitable and vibrant knowledge society. By leveraging Indian knowledge systems, it is inimitable artistic, language, and knowledge traditions, it would address local and global needs and instill national pride, self-confidence, self-knowledge, cooperation, and integration in its learners.

All of this is aimed to be realised through a restructuring of the school curriculum that is aligned to the needs of students at different stages of their development.
Key reforms are undertaken reforming the current nature of school exams to move away from rote based to competency-based learning and assessments is another priority that is primed towards redefining education in the future.
The development of vocational capacities will also go hand-in-hand with the development of 'academic' or other capacities. Less than 5% of the workforce in the age group of 19-24 received vocational education in India from 2012 to 2017. Hence, in the future, Vocational education will be integrated into the educational offerings of all secondary schools in a phased manner over the next decade.
Towards this, secondary schools will also collaborate with ITIs, polytechnics, local industry, etc. Skill labs will also be set up and created in the schools in a hub and spoke model which will allow other schools to use the facility. Higher education institutions will offer vocational education either on their own or in partnership with industry and NGOs. They will also be allowed to conduct short-term certificate courses in various skills including soft skills. 'Lok Vidya', i.e., important vocational knowledge developed in India, will be made accessible to students through integration into vocational education courses.
As of now, currently, CBSE has started offering around 40 courses (including courses on Artificial Intelligence, Information Technology, and Design Thinking) at the Senior Secondary level which works towards imparting an education that is holistic, meaningful, and skill-oriented which instills among the youth a sense of usefulness and responsibility while also developing key 21st-century skills. In the future, initiatives like Online Entrepreneurship Program, and AI Curriculum can build a robust pipeline of creative and critical thinkers equipped with the right skills and attitudes to enable India in attaining inclusive economic growth and social development. The German dual system of vocational training is a time-tested successful model we can learn a lot from.
Last but not the least, the role technology plays in defining the future of education is much larger than we can ever expect. New technologies involving artificial intelligence, machine learning, blockchains, smart boards, handheld computing devices, adaptive computer testing for student development, and other forms of educational software and hardware will not just change what students learn in the classroom but how they learn, and thus these areas and beyond will require extensive research both on the technological as well as educational fronts.
As I quoted in the beginning, "The future depends on what we do in the present". I believe that our present holds a strong collective desire, actions, and policies to prepare for the future, and shape it too! By making informed and intentional policy choices, critically evaluating and learning from the present and the past, and actively investing towards the larger purpose and shared vision of education, the future will be bright and promising.
About the author:
Anurag Tripathi is Secretary, Central Board of Secondary Education (CBSE).