Preparing kids for success and failure
The panel encouraged educators to team up with their students to find answers to questions. They motivated them to try out new things to change the ecosystem; an ecosystem that is safe and less threatening to the learner.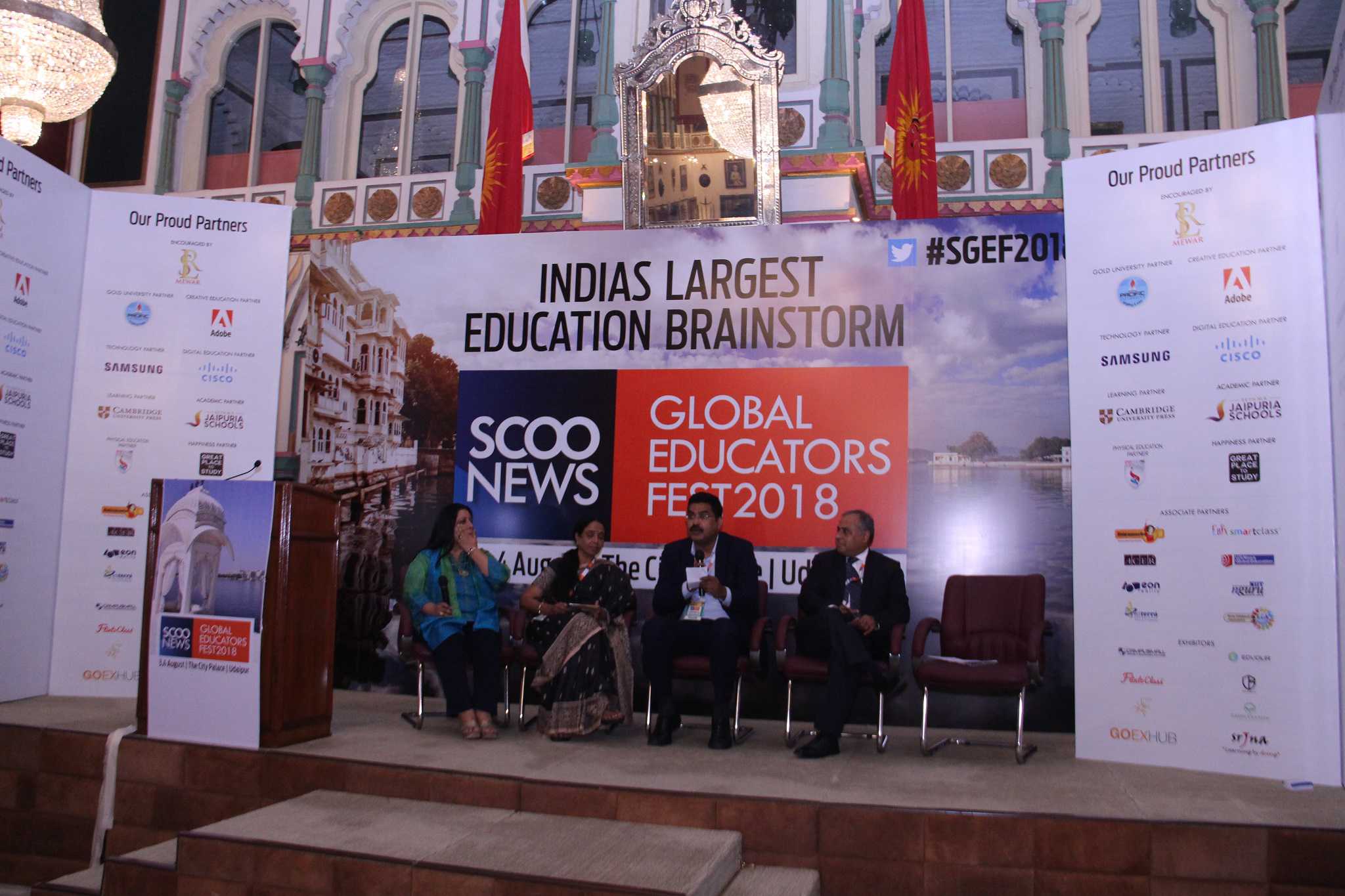 A panel discussion moderated by Ratnesh Kumar Jha including eminent educationists – Lata Vaidyanathan, Dr Madhav Deo Saraswat and Dr Swati Popat Vats – dwelled upon a most important premise – Preparing kids for success: Teaching them how to fail.
Ratnesh Kumar Jha, Managing Director, Cambridge University Press, South Asia opened the discussion by addressing an important point, "We all do something wrong in our life. Then, why don't we ask our children – 'What did you learn?' after any failure or even after a regular day. When we ask them this question, they start realising the importance of it."
Taking the discussion forward, Lata Vaidyanathan maintained, "With learning comes the measurement for learning but we need to question this cycle. When we measure learning, we talk about it in tangible terms and then, equity becomes an issue and that's why we have these high cut-offs for university admissions. Learning systematically becomes a downward extension of our education. The ecosystems of learning need to be addressed and we don't need any big data to realise the number of suicides happening every year. It is said that every child with or without a right mind is important for this country and we need to look at that a little more seriously."
Speaking on how the system can be evolved, Madhav Deo Saraswat said, "I've been a fortunate teacher for the last 30 years and a part of a boarding school. I've realised that parents often forget that learning is a collaborative exercise; it is an exercise between a learner and the teacher. However, society expects these kids to be taught; leading to learning taking the back seat with teaching taking the front seat. Parents approach you as customers and not as parents."
He further added, "We need to maintain a balance in education. In boarding schools, children are taught that learning, exams and life go hand in hand. They need to understand real-life experiences as well as accept that they don't have compartments for rest, celebrations or for exams in life. Children might understand this but for parents, it is their distress. Children are only worried about upsetting their parents with low grades. Thus, we need to counsel both children and parents to make them understand that it is sustained perseverance which will take them towards healthy success and not their performance on a test. We track students not only as a learner but also as a person. In the beginning, the child is asked to make a goal sheet for himself which includes goals for academics, the number of books he'd like to read, sports he'd like to play, projects he'd like to do while avoiding repetition. The teacher tracks the student's progress according to his or her own projection and if there's a huge variation, we make the student and the teacher sit together to work towards a common target."
While discussing the constraints in the education ecosystem such as the number of children in a class or the time given for syllabus, Dr. Swati Popat Vats shared her insight on the topic, "If I were to think as an educator, I'd say none of these are constraints because if population were a constraint, we would've stopped populating this country by now. I think it is only a mind block. I train Anganwadi and Balwadi teachers who have 80 children in their class and when I told them that they might have an issue with observing each child, their response was 'Why won't we be able to do it? If I observe five students in a day, then how will I not be able to do it?' This is called the attitude of an educator where numbers don't matter in a class. However, it disappoints me when a private school teacher says that he or she won't get the time to observe children."
Dr Swati also spoke about accepting our failures with pride. She averred, "Instead of talking about our education qualifications in our introduction, we need to talk about the times we've failed in school and yet, have reached here. It's not the failure, it's the perspective that we have to change. Let's start celebrating failure. It's not something to be ashamed of or hidden."
Agreeing with Dr Swati, Vaidyanathan added, "There's nothing wrong with our system, we're good products of the system. Why do we believe that change takes a long time? As educators, we need to become agents of change. Lilies have a habit of doubling every night; I think every educator can be a lily. Similarly, marks have nothing to do with the success rates of people. And if all of this is true, then why can't we make play central to the entire process of pedagogical excellence and transaction? We should not focus on educational qualifications. We need to change the discourse as well as the narratives around the definition of success."
Dr Swati Popat Vats further enlightened the audience, "Educators and parents should know about the contribution of our education philosophers; one of them is Gijubhai Badheka, who was called 'mooch wali maa'. He had the courage to teach his teachers to move with the times and motivated educators to teach through stories. How many people know about Panchatantra and what was it about? It was about a king who had five unruly sons and he didn't know how to teach them. So, he sent them to Visnusarman, who teaches them through stories and these stories became the Panchatantra. This teaches us that we don't know how to sell ourselves; we are constantly downgrading and criticising ourselves. In national as well as international conferences, we should talk about the good things we've done and how we can improve. We need to clap for ourselves because, in spite of the innumerable challenges, we're delivering. We need to remind ourselves of the rich culture we've always had; we're a civilization that gave the number zero to the world. It's time that India blew its own trumpet and that responsibility is on all of us."
The panel encouraged educators to team up with their students to find answers to questions. They motivated them to try out new things to change the ecosystem; an ecosystem that is safe and less threatening to the learner.
Concluding the discussion, Dr Swati asked educators to make the transition from pre-primary to primary and then to secondary, a smoother one. "Let's not butcher education. Let it be one body and not three different parts."
Education Minister Honors 65 Officers with National Educational Innovation Award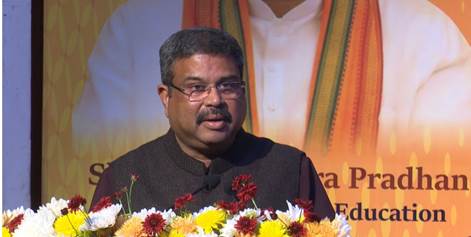 The Union Minister for Education and Skill Development & Entrepreneurship, Mr. Dharmendra Pradhan, bestowed the National Award for Innovations and Good Practices in Educational Administration (2020-21 & 2021-22) upon 65 exemplary district and block education officers nationwide. The ceremony took place in New Delhi and was attended by various dignitaries, including the Chancellor of the National Institute of Educational Planning and Administration (NIEPA), Mr. Mahesh Chandra Pant; Secretary of the Department of School Education and Literacy, Ministry of Education, Mr. Sanjay Kumar; Vice Chancellor of NIEPA, Prof. Shashikala Wanjari; and other officials from the Ministry of Education.
During the event, Prof. Kumar Suresh, Director (Planning and Development) and Head of the Department of Educational Administration at NIEPA provided a concise overview of the program.
In his address, Mr. Pradhan extended congratulations to all the awardees, commending their dedication to enhancing students' lives and their innovative efforts to make school learning more dynamic. He lauded NIEPA for establishing a platform to share and recognize innovative educational initiatives and best practices nationwide. The Minister expressed confidence in NIEPA's commitment to expedite the implementation of the National Education Policy (NEP) at the grassroots level and enhance the capabilities of school administrators.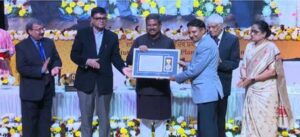 Aligning with the essence of NEP 2020, Mr. Pradhan encouraged everyone to collaborate with a sense of mission and purpose to transform the current generation into global citizens and achieve the vision of a developed India by 2047.
Highlighting the vast scale of the Indian education system, encompassing 10 million teachers and 260 million students, Mr. Pradhan underscored the need for leadership, innovation, and the introduction of good practices in the system. He emphasized the crucial role of education administrators, responsible for managing human resources and imposing a code of conduct on themselves for the successful implementation of innovative practices.
NIEPA initiated the National Award for Innovations & Good Practices in Educational Administration for district- and block-level education officers in 2014. The scheme aims to inspire innovations and good practices in educational administration at the grassroots level to enhance the public education system's efficiency. The overarching goal is to foster a culture and ecosystem of innovations and good practices in educational administration at the field level.
The objectives of the awards include documenting and disseminating innovations and good practices in educational administration at district and block levels. Selected officers receive awards or certificates of appreciation during the national award presentation function, coinciding with a two-day national conference on innovations and good practices in educational administration organized by NIEPA in New Delhi.