Psychologist-Approved Toys For 6/7 Y.O Kids Who Have Trouble Expressing
Here is something to look forward to when schools reopen. Use these toys that are psychologist-approved for play therapy.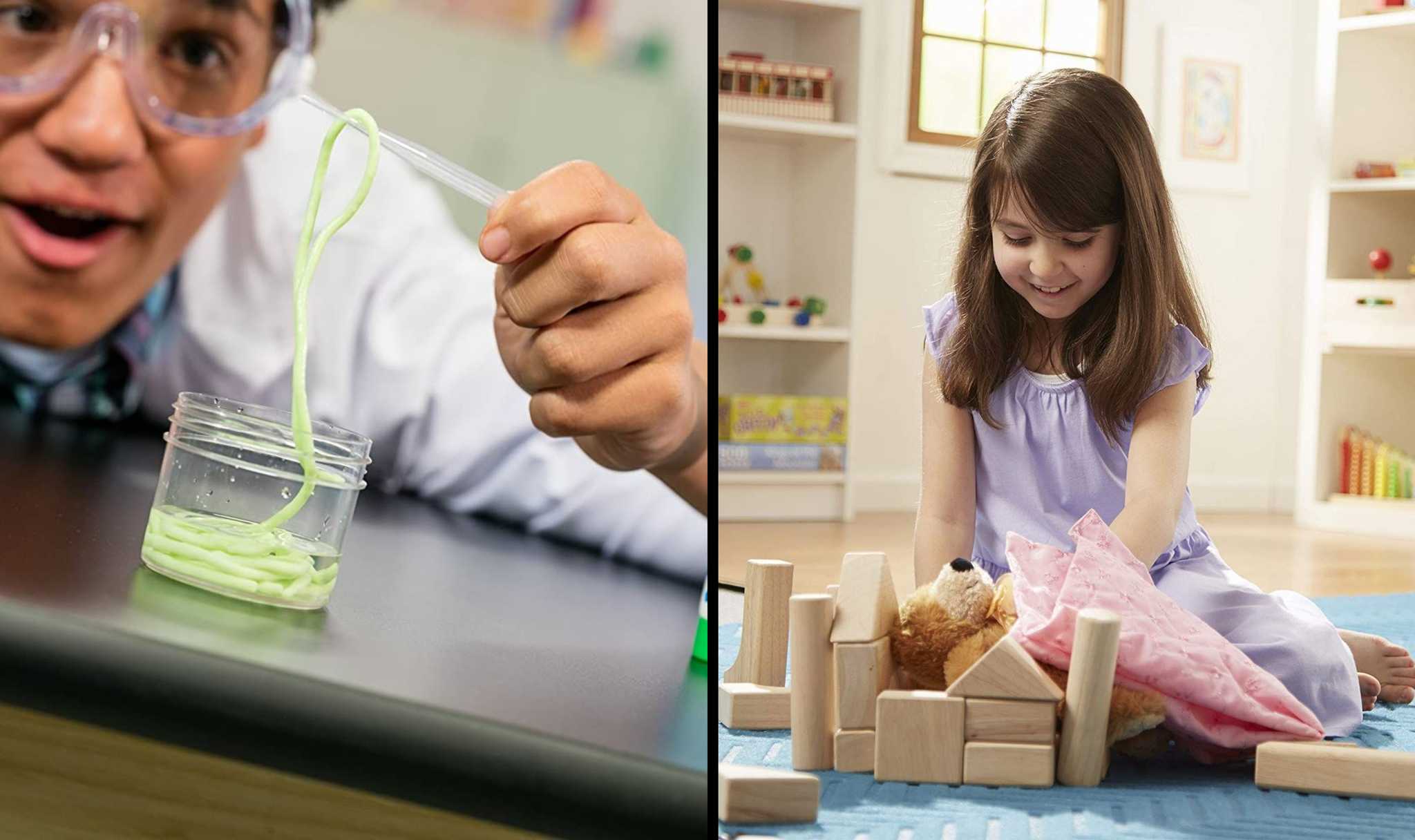 Based on the 1930s Play Therapy, which is a method of meeting the child's individual needs and responding to mental health, world-renowned psychologist Sigmund Freud had asserted that play could reveal unconscious processes, even as it accommodates mutual relating between a child and a therapist.
Play Therapy these days is also used for working with children with autism spectrum disorder (ASD) and attention-deficit hyperactivity disorder (ADHD).
As noted by the British Association of Play Therapists (BAPT), "children use play to communicate at their own level and at their own pace, without feeling interrogated or threatened."
If playing is so important in the eyes of psychologist and professional, it is imperative to provide children with the right kind of toys that are age-appropriate, educational and neuro stimulating for overall development.
Here are some toys for age 6-7 kids:
Thinkfun's Invasion of The Cow Snatchers – STEM Toy and Logic Game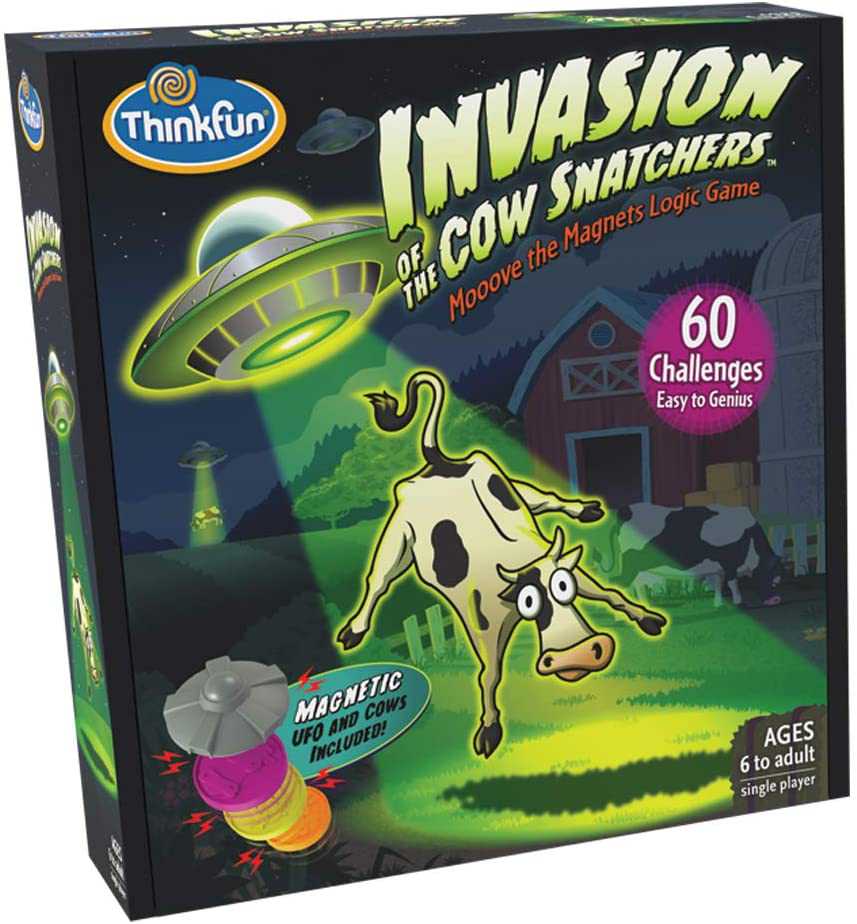 This game develops critical thinking and builds logic and problem-solving skills through fun gameplay. It provides a step by step instruction manual to help the child walk through the ways to play the game.
https://www.amazon.com/dp/B07R5Q7P69?ots=1&slotNum=3&imprToken=4cbb01b4-461b-cdfb-3a9&ascsubtag=[]st[p]cj4u2qbjo0000z6yebzu44bc8[i]akePER[d]D[z]m[t]w[r]google.com&tag=thestrategistsite-20
Crayola's Color Chemistry Lab Set
It has STEAM & STEM educational toys and activities that bring colourful fun to learning. It includes 16 out-of-the-box experiments and instructions for 34 more. All science projects have been developed and approved by real Crayola scientists
https://www.amazon.com/dp/B07B958BPR?ots=1&slotNum=7&imprToken=4cbb01b4-461b-cdfb-3a9&ascsubtag=[]st[p]cj4u2qbjo0000z6yebzu44bc8[i]8ywBx7[d]D[z]m[t]w[r]google.com&tag=thestrategistsite-20
AMEROUS' 4 Players Shut The Box Dice Game
Classic 4-sided wooden board game with 10 dice and Shut-The-Box instructions for kids and adults alike. Made of actual wood, no chemicals added, perfect organic products for kids, it is based on the mythical times of Mahabharata and Ramayana. It's highly stimulating and increases calculative powers of the brain.
https://www.amazon.com/dp/B07XDTHNQY?ots=1&slotNum=10&imprToken=4cbb01b4-461b-cdfb-3a9&ascsubtag=[]st[p]cj4u2qbjo0000z6yebzu44bc8[i]jUMzfv[d]D[z]m[t]w[r]google.com&tag=thestrategistsite-20
LEGO Boost Creative Toolbox
Fun Robot Building Set and Educational Coding Kit for Kids, this Award-Winning STEM Learning introduces kids to the creative world of coding with the best educational STEM toys to foster their curiosities. It involves building, learning, and programming the robots.
https://www.amazon.com/dp/B072MK1PDV?ots=1&slotNum=29&imprToken=4cbb01b4-461b-cdfb-3a9&ascsubtag=[]st[p]cj4u2qbjo0000z6yebzu44bc8[i]o3lu1A[d]D[z]m[t]w[r]google.com&tag=thestrategistsite-20
Melissa & Doug Standard Unit Blocks
Building blocks for children which comprises of 60 all-natural wooden blocks, inspiring screen-free play, this game is good for imaginative play, introducing early math concepts, including shapes, parts-to-whole, and sorting. It also helps develop hand-eye coordination and teach patience.
https://www.amazon.com/dp/B00008W72D?ots=1&slotNum=39&imprToken=4cbb01b4-461b-cdfb-3a9&ascsubtag=[]st[p]cj4u2qbjo0000z6yebzu44bc8[i]tO8D0k[d]D[z]m[t]w[r]google.com&tag=thestrategistsite-20
Educators may recommend these toys for kids to play at home as well. Teachers or parents can choose to sit with the children while they play, in case they've trouble grasping the concepts.
All the toy kits are available on Amazon.
Learning Beyond the Traditional: Exploring Different Learning Styles and Teaching Strategies
Using new methods of teaching will have a positive impact on the academic performance of the students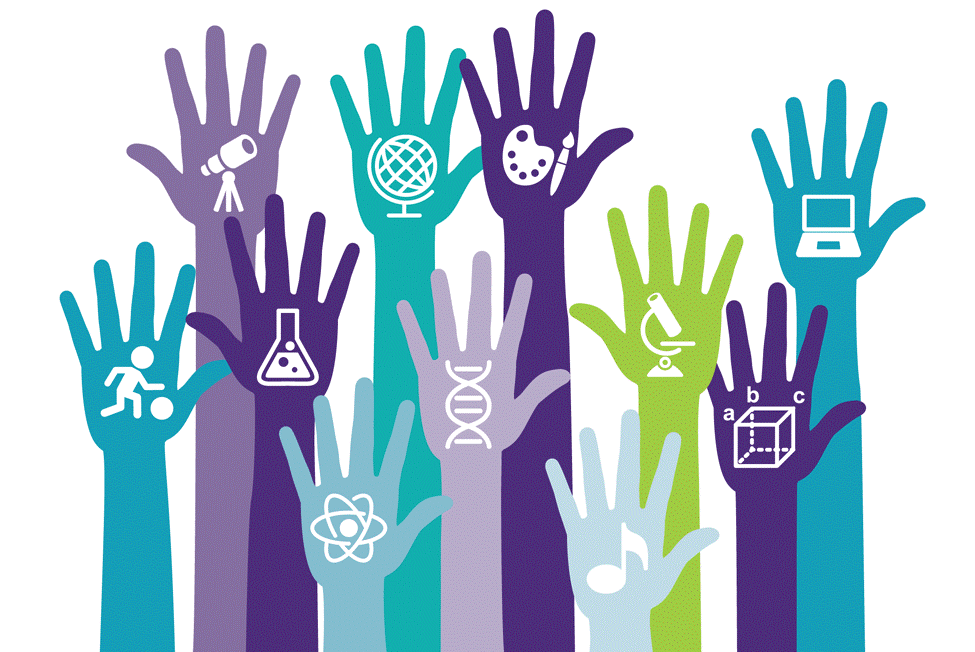 I have been working as a teacher and Head of Department for over 16 years now. When I think about it, I myself am surprised at the different roles that I have taken up. First and foremost, I am a teacher and a teacher of History primarily. It has been my belief and experience that the traditional method of teaching does not bring out the best in the children. When a teacher explains the lesson to the students in the class and then asks them questions to check whether they have understood the subject, it only creates an illusion of learning and imparting knowledge. This only aims at scoring well in the examinations and the learning is forgotten soon thereafter.
I have been teaching History to Secondary School students for over 16 years now. I observed that children generally have a feeling that History is a boring and dry subject. Many of them just want to pass the examination by learning a few lessons by heart and then forget about it.
Social Studies is generally perceived as an 'uninteresting' or boring subject. Questions are often raised on the relevance of old historic events in shaping the lives of students in the modern era. There are also many students who find it difficult to remember all the events, the year of their occurrence, and the impact they had on society then. Remembering the composition of our parliamentary and judicial systems is another area of aversion. Overall, Social Studies is called a 'dry' subject.
I believe it is very essential to know about our past and what happened in the world, in order to learn from the experiences of our ancestors and avoid the pitfalls that they faced.
I do not teach a lesson; I tell a story.
Each event in history is presented in the form of an action-play as if a real-life is happening in front of their eyes. A few students are identified as the characters in this play and enact their respective roles.
If 4 classes (periods) are allotted to one lesson, and if I use the first class for this role-play, it enables me to ingrain the contents of the lesson in the next three classes, in a way that the students enjoy and remember for a lifetime.
For example, while teaching World War II, I made use of a video I got from the internet to explain the related events. The video ran only for 7 minutes but those 7 minutes were worth more than an hour of the normal mode of lecture.
Remembering dates of events in history
The students are expected to know when each important event happened. With a whole lot of battles, treaties, victories, and other such events to remember, students often find it difficult to memorize all these dates. I help them by devising simple methods. A few of these methods are described below:
I have observed that most often only the year is required and not the month or date. The easier part is the century, and I advise the students to put together all the events of one century together. Then, the student has to associate the last two digits of the year with an image related to the event, e.g. for First World War in 1914, I help the student to draw the image of a soldier holding a gun – the image resembling 14. The students prepare a list of events and the images on two separate sheets and match them. I ask them to put away these sheets and do the same exercise after a week.
Explaining the United Nations Security Council, I use the 5-10-15 concept

There are 5 permanent members of the Security Council
There are 10 non-permanent members
Total number of 15 members
Coming to the composition of our Lok Sabha, the students have to remember the numbers 5, 4, and 3. There are 543 elected members and 2 nominated members, thus making the total strength 545.
For the Rajya Sabha, there are 238 elected members and 12 (dozen) nominated members adding up to a total of 250. Students come with different learning needs such as visual, auditory, and kinesthetic skills. I try to adapt to their requirements. I am a mentor for the Model UN delegates, where I aid in improving their speaking and listening skills.
Learning about World Wars in a new way
World Wars 1 and 2 are an integral part of History learning from Grade 9 in school till higher specialization in history.
Memorizing the various events dotted the World Wars is a big challenge for students. There are innovative ways in which this subject can be taught. Some of the methods are using a Video to explain the events, engaging the students in a debate on the subject, or in a Quiz. I prepared a crossword puzzle with words related to World War.
Benefits of the Innovation:
Students see this as a fun activity
Solving the puzzle enables them to remember the events easily
Impact Areas:
Improve learning ability
Improve retention in memory
Classroom application:
This activity can be completed very quickly in a classroom.
Student responses can be corrected easily to evaluate their performance
Planning / Preparation:
Adequate copies of the Crossword Puzzle are printed.
One copy of the solved puzzle is printed for the teacher.
Requirements:
Printed copies of the crossword puzzle
One copy of the puzzle, with a solution, for the teacher to evaluate the responses.
Implementation:
Printed copies of the Crossword Puzzle were given to each student.
They are all asked to begin solving the puzzle at a given time and the duration is fixed.
At the end of the duration, the puzzles with responses are collected back from the students.
Responses are evaluated to arrive at the score of each student.
I experimented with this approach in a class of 30 students from Standard X. I divided them into two groups of 15 students each, ensuring equitable distribution of meritorious and ordinary students in the two groups. I taught the lesson on World War I to the first group in the traditional manner. Then I taught the same lesson to the second group using the crossword puzzle.
Subsequently, I administered a test to both groups simultaneously, with the same set of questions to all. When I evaluated their performance, I could find that the students in the first group scored an average of 8.07 marks while those in the second group scored an average of 18.47 marks.
Thus, we may conclude that using new methods of teaching will have a positive impact on the academic performance of the students.
Another method that I used is having a Poster.
For example, a poster containing various activities that can be undertaken to reduce global warming is given below. This helps the students to remember all these activities. This is similar to a Mind map used for depicting words or concepts related to a central theme.
Imparting education through technology during the pandemic 
When the pandemic struck and all movements were restricted, students were holed up in their homes. The schools were very swift in arranging online classes, but it was not easy for the teachers so used to conduct physical classes in the schools.
We had to learn the intensive use of technology, conducting online classes and monitoring the students' performances too. I am glad to have been successful in these efforts, considering the very positive feedback received from the students as well as their parents.
My efforts toward different learning styles have fetched me a number of accolades. I plan to continue my journey of innovation in teaching.
Author – Uma Venkataraman, HOD Humanities, Euro Schools, Bangalore