Psychologist Shweta Answers Educators' Queries On How To Tackle Uncertainty & Anxiety
ScooNews got in touch with the expert with over two decades of rich experience in both Academia and Corporate world, to help answer the queries of educators who're emotionally struggling during the COVID-19 pandemic.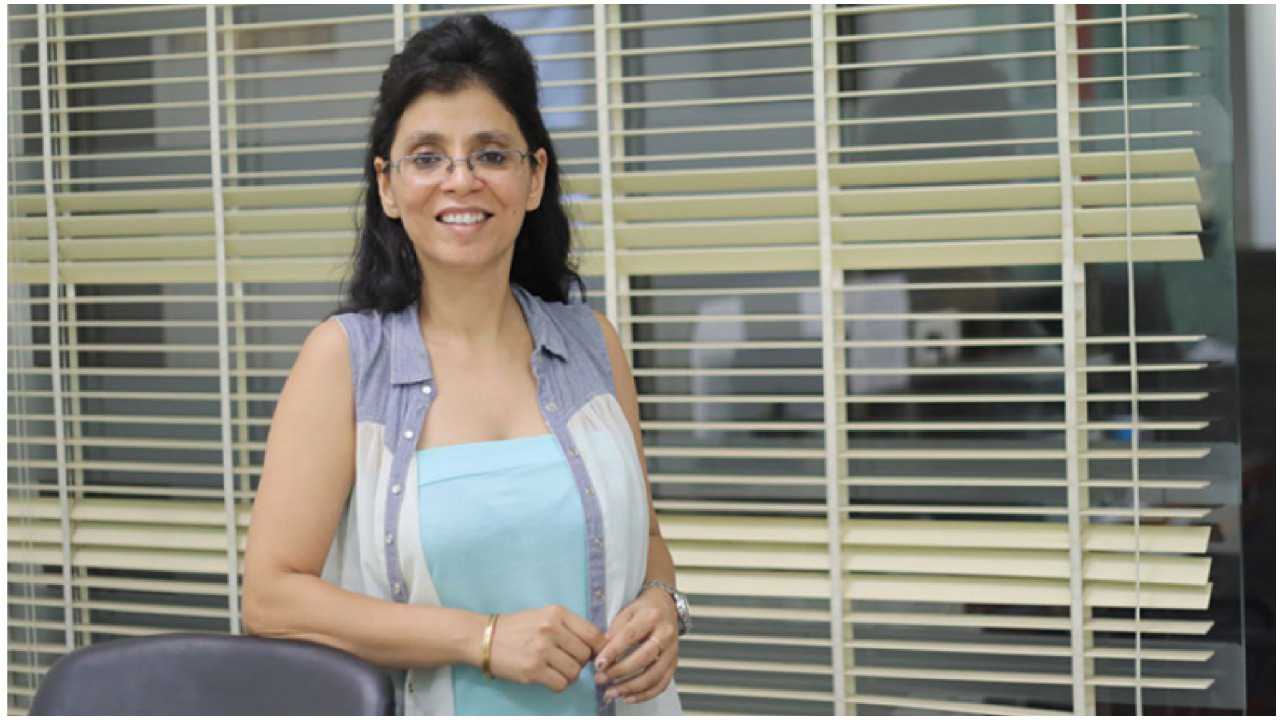 Founder of The Quench, a learning and development platform, Shweta Ahluwalia is known for her motivational thoughts. ScooNews got in touch with the expert with over two decades of rich experience in both Academia and Corporate world, to help answer the queries of educators who're emotionally struggling during the COVID-19 pandemic. Let's see what she has to suggest:
Teachers will have a crucial role in the recovery phase when the schools reopen. How do I prepare myself after working from home for all these months? It feels like a sabbatical already.
Trying times are the best appraisal of our truest capabilities.
We are the teachers, the mentors. We can choose to limit or expand our contribution in a child's life, in the completion of prescribed curriculums, and other related activities. As the hands that sculpt the future success stories of these children, it doesn't really matter if you do it while sitting in your living room or conducting an actual class full of students.
When in doubt, you need to run a litmus test on yourselves. Ask yourself – Do I have what it takes to shape up the future of these kids? If the answer is Yes, it means now is the best time to demonstrate your skills to cope with what it takes to ride over the wave called Corona crisis.
Our expectation from ourselves will either make this phase a challenge or turn it into an opportunity to be the catalytic source of inspiration for future leaders.
I don't get time for my family as I get fully consumed in forming the new curriculum, taking online classes and doing the assessment. How do I ensure that my own kids are not left behind?
The day I opted to be a teacher, I was clear that I was going to be responsible for not just a child or two that I bear, but hundreds that I would be entrusted with. Moreover, this is a perfect opportunity to build the Success Assuring skills in your own children aka Life Skills. In a recent report from January 2020, the experts called it a skill-set that's required with the school authorities, parents & children through this phase.
a) Creative Thinking: How to innovate ways to design learning solutions for children, parents & school
b) Adaptability: How to cope effectively to learn new tools and pedagogy
c) Emotional Intelligence: How to react & respond positively and constructively
d) Persuasion: How to persuade children to learn enthusiastically in the new landscape
As they say 'actions speak louder than words,' I believe that we, as teacher/parents who teach and demonstrate continuously, will be able to build these skills in our children.
I'm a school Principal and although I'm doing my best to support my teachers live through this evolutionary time and help them adapt to this new online/remote way of teaching, I also want to back them emotionally. How do I do that, kindly suggest?
The concerns of school management are absolutely valid. These are the times that demand the Principals to wear multiple feathers on their hat. They are the leaders, the mentors, the counsellors, the friend and above all, the captain of the ship.
a) As leaders, they ought to be optimistic and not just positive. Positive, may at times, is a state of denial of reality. However, such situations demand leader to honestly convey that times are hard & tough, but there is a light at the end of the tunnel and we shall get through it together.
b) As mentors, they need to lead by example. Demonstrate what needs to be done, address queries and create a strong redressal mechanism.
c) As counsellors, they should maintain calm amidst the chaos and lend a patient hearing to everyone. What is heard, often heals.
d) As a friend, they have to bake in slip lanes for those who struggle to cope. Calibrate the strengths of each team member and align responsibilities and support accordingly.
e) As the captain of the ship, they must ensure the logistics & operational ease of executing the technological switch to new teaching tools.
Now that many organizations are laying-off, I feel my employment, too, is under a threat. How do I calm myself and focus on the present?
It's the right time to do a reality check. There is NO WAY that those who are instrumental in helping their employers meet their financial goals will be laid off. Period!
However, those who had taken salary as the financial reward for the "hours spent" at work, might have to re-invent their productivity metrics. That is, don't just count your productivity by the number of hours spent at the workplace, but by the revenue generated through your work…even if you're working from home.
Taking online classes has taken a toll on my health. Suggest some ways to deal with physical pain.
Coronavirus crisis is based on the theory of 'Survival of the Fittest.
1) Those of us who have had a physically fit lifestyle will hail
2) Those of us who are mentally tough will thrive
3) Those of us who have been productive at work will survive
It is time to introspect. Where is the gap? The gap between the acquired skills and the required skills to adapt to the new expected work style.
1) Is it your physical well-being? If yes, start with an exercise regime as per your body type.
2) If it is the little voice in your mind that scares you of the hardships ahead, be mindful of what you read and who you listen to because that is the real culprit manipulating your thoughts.
3) If it is job-insecurity that is the real sleep invader then revisit your productivity at work. No boss will palm off an employee who is revenue-generating, directly or indirectly.
5 Resolutions For A School Leader: Making 2021 Noteworthy
Having some concrete resolutions with respect to education and learning through different platforms has become a must for a successful year ahead.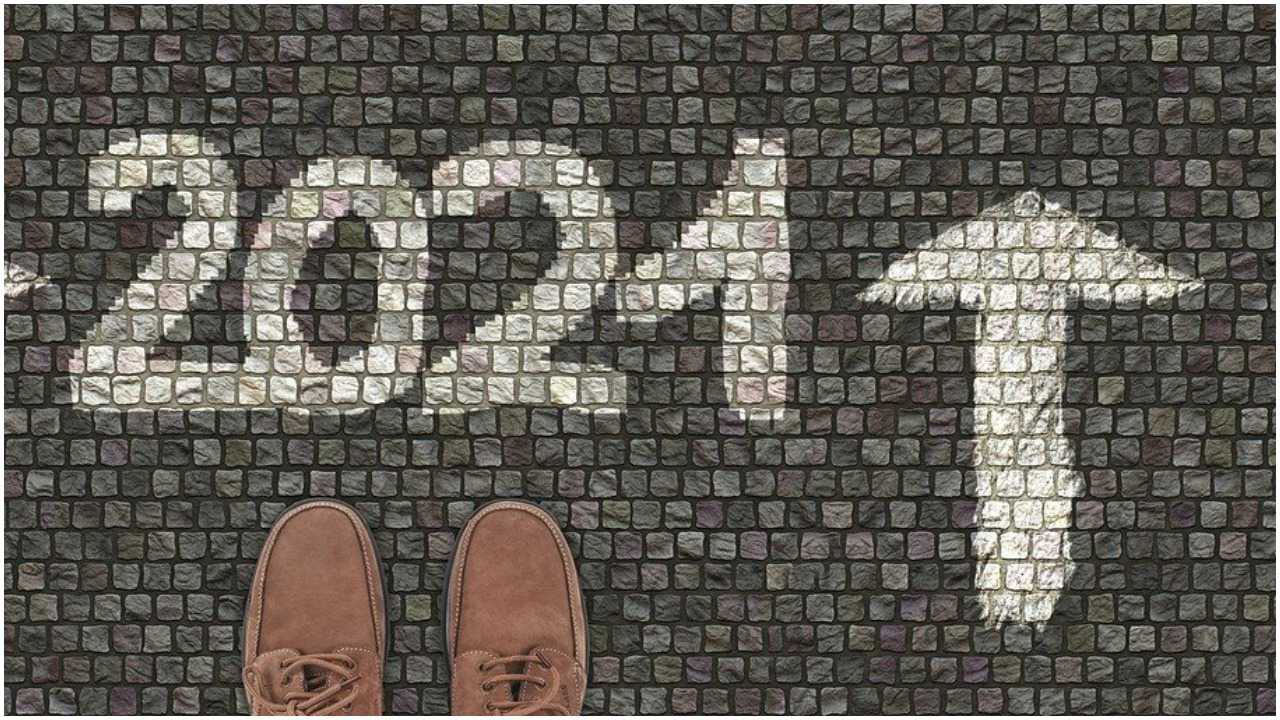 It's almost the year-end. 2020 has been a year of many highs and lows, of small joys and big losses, and of resilience in the face of adversity. It really is the time to review the year that has passed and accordingly plan for the upcoming year. This year has been exceptional especially for educators. We have seen them across the world going out of their comfort zones and implying innovations and strategies to make online learning possible and meaningful for the students. Some exceptional stories have emerged of heroism and resilience. It is in these times of adversity that a person's true character is exposed, and teachers have really shown us that they are learners first. Before I lay down my resolutions for school leaders, I just want to thank every educator out there for putting in their hard work and efforts, and for also prioritising learning and students above all else in these times of crisis.
Having some concrete resolutions with respect to education and learning through different platforms has become a must for a successful year ahead. The reason I want school leaders to make such resolutions is simply that the school leaders and educators are well-positioned to generate optimism and change, simply by recognizing that they are carefully watched and heard by the many people they encounter. They can use their influence to bring many positive changes not only in the educational system but also in the learning and teaching process.
So, what are these resolutions for 2021? What impact would they have?
Continuous learning
​​A culture of learning within the school community helps everyone grow. As a school leader, one has to ensure that the institution is not just a learning centre for students but also for all management and teaching staff as well.
Ask your teachers to chalk out their learning paths for the year and document it. Everyone likes to grow even if it is by a small percentage. Continuous learning is keeping a record of your personal/professional growth and measuring it.
This culture shift should be started by the principal and adopted by the teachers and students alike. There is nothing more joyful for an individual than to know they are better today than they were yesterday. Personal growth is the most important aspect of positive work culture. When everyone is growing little by little the institution itself is growing a lot.
Assessment for learning
Changing the culture from the assessment of learning to assessment for learning should be a top priority for the school leaders. When we take assessments for learning we are also giving feedback to the students so that they can plan their future lessons better and know where they stand.
In the old school method of assessment of learning, we simply take the assessment to benchmark a student and move on to the next lesson. There is no strategy to give feedback, re-teach or revisit the topics not understood. Implying the method of assessment for learning would carve the path of making active and responsible learners.
Also, in assessment for learning, we ensure that the questions are open-ended/analytical to check for student's understanding of the topic and not just to score marks. Start a discussion with your students after every chapter/test and plan remedial for the topics not understood. You could also send out feedback forms after every chapter, wherein students would self-assess themselves on the learning outcomes.
Embrace the power of 'yet'
If a teacher or parent is overheard saying that their child can't read or can't draw a painting, make sure to make them realise that they are not able to do so 'yet'. A school is a centre for learning, and we are all learning every day. This language shift should be started by the school leader and should be adopted by the staff and students alike.
This might seem like a small shift, but it will have a huge impact on the way teachers and parents think about their students. It makes the child confident and optimistic. It indulges the habit of never giving up and always to keep on trying in the students, making them lifelong learners.
Be Qualitative
Make sure that everything you do is your best work. You are doing quality work not because you want more money, promotion or any material thing, but because it matters to you and good quality work gives you a deeper sense of satisfaction and achievement.
Lead by example. Work at your best capability even when no one is looking. You are working for yourself. Make your team understand that good quality work is expected from them and no compromise would be done on that front. People should know that if the work has your signature on it, then it is high-quality stuff. Period!
Remember to Smile
A school campus can be a live wire. Something would always keep on happening. There can be a lot of tension building up and sometimes things can go awry. As a school leader, it is important to remain calm and maintain a tone of friendliness. When a leader smiles and sends out positive vibes, the team gets motivated and instilled with motivational and positive energy.
Every action, every impression you leave has a huge impact on the many teachers and students you interact with. So, choose them wisely. In the upcoming new year try instilling these positive changes in your schools. Create Change! Live it for a better tomorrow!
Wishing you a very Happy and Prosperous New Year!
About the author: Gautam Rajgarhia, Pro-Vice Chairman, Delhi Public School (Varanasi | Nashik | Lava Nagpur)