Inker: Committed To Empower And Reengineer The Future
Introduce your students to Robotics, Humanoid, Artificial Intelligence/Industrial Robot/Drones etc via Inker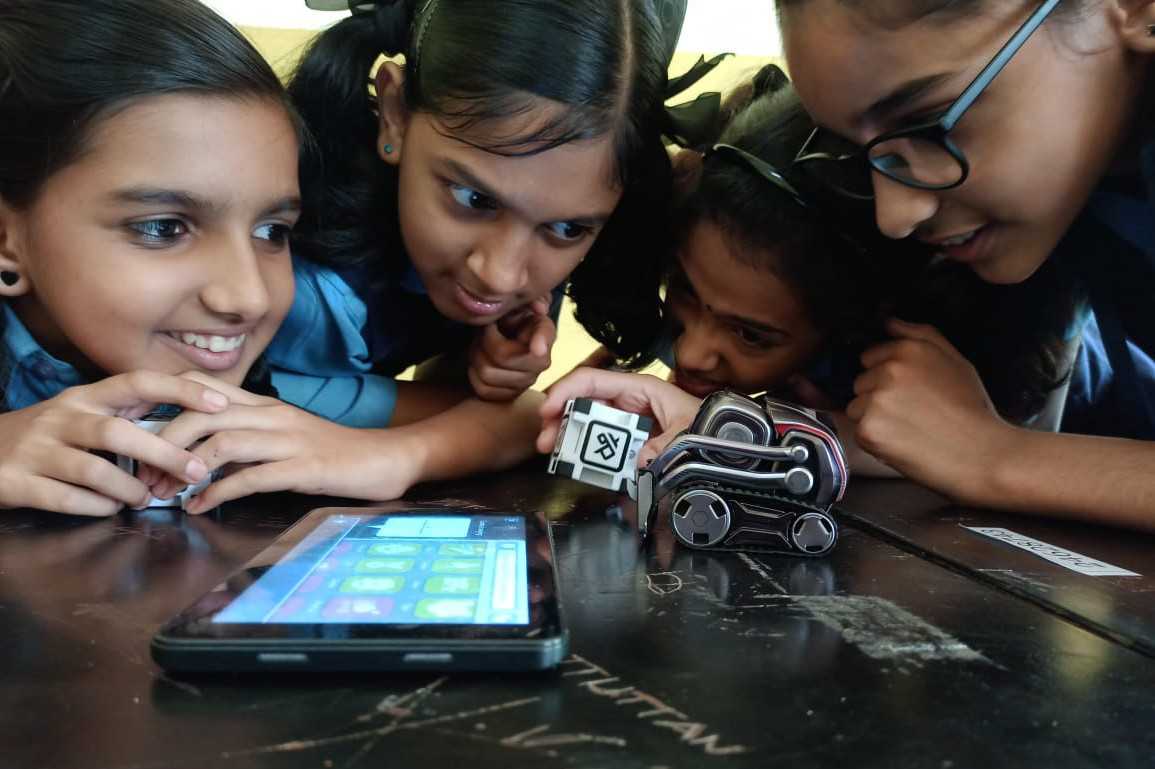 There is a myriad of development in the world around us and with the proliferation of such dynamism around, competency, technical upgradation and skilling have become mandatory parameters for success. This need is further pronounced by Technology and Robotics becoming the core of such advancement.
As the world blends in terms of borders, there is a formidable pressure to nurture know-how about emerging technologies and the practicality of such applications in the real world. Robotics and Technology is at the helm of all this industrial application and it is about time our future generation gets acquainted with these futuristic technologies as the demand for these would soon become strategic requirements.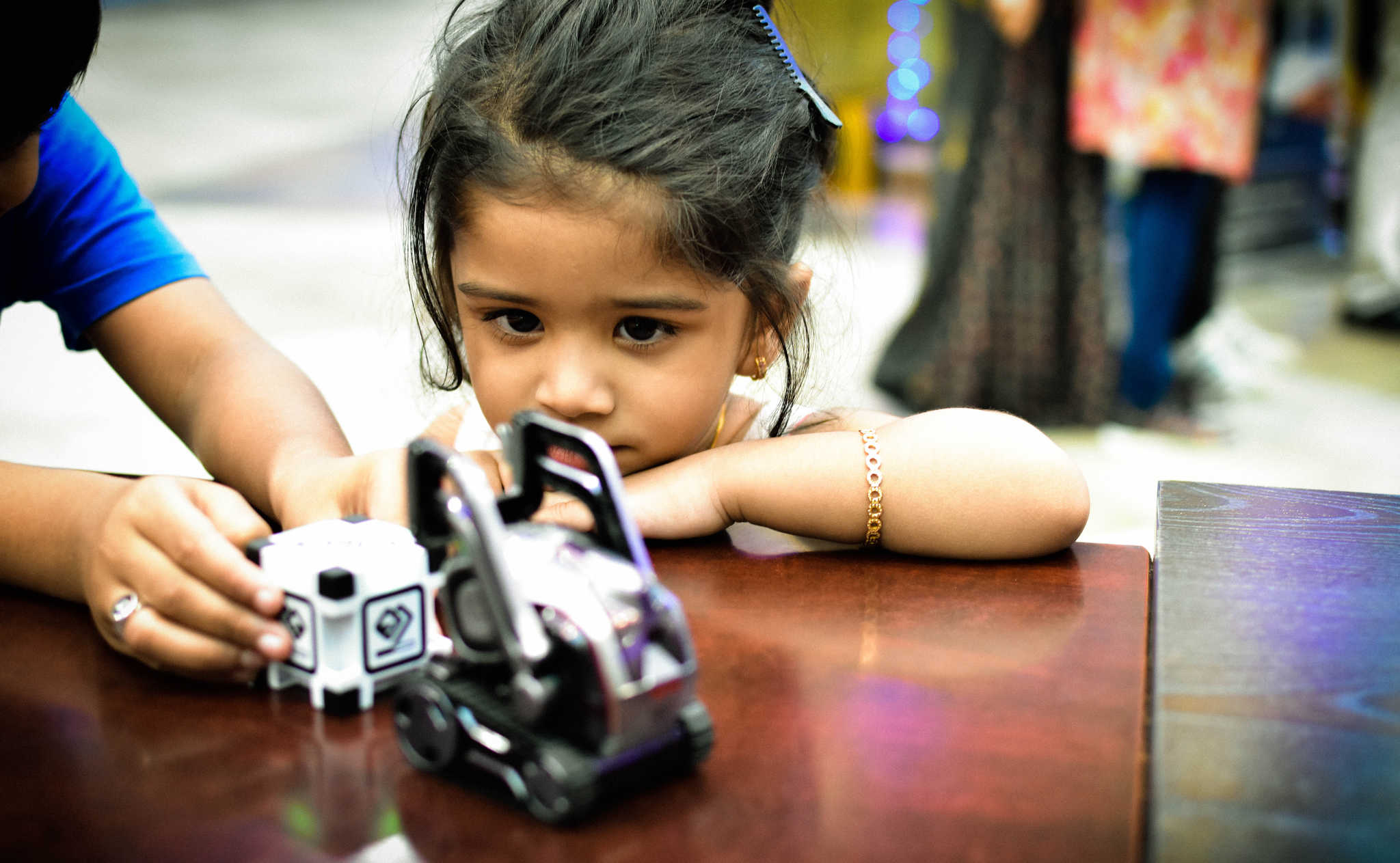 Inker, with its futuristic outlook and foresight, understands the demand and opportunities Robotics and these Technologies are bound to create in the near future. The key bottleneck, however, is the gap between industrial needs for these technologies vis a vis the lack of skilled manpower to handle these demands. Inker in its judicious attempt spearheads projects focused purely on bridging this gap through innovative programs and workshops that it offers.
INKER: THE JOURNEY SO FAR: An impeccable journey of commitment and responsibility that began four years back is today a trendsetter in the field of Robotics and emerging technologies amidst other ambitious projects. Inker Robotics is a homegrown name in terms of the innovative possibilities it envisioned and today exhibits in the field of Robotics.
Inker is the only proud Robotics company in Kerala that offers its candidates an opportunity to interact with real robots be it Humanoid/Industrial Robots or Drones. Every aspect of Robotics and futuristic technologies have been embraced with such zeal and passion by Inker, that the acknowledgement, achievements and laurels earned in such a short span of time is proof enough of what chasing a dream and an ideology wholeheartedly brings forth. A list of some remarkable accolades conferred on Inker for its passionate contribution to the Robotics sector include:
Inker is the only company chosen by All India Council for Robotics and Automation (AICRA) to be their only State Coordinator and collaborate with them for conducting, Seminars, workshops and summits across the state every year.
Inker was cordially invited to participate in a national level Summit on Artificial Intelligence- Computer War Gaming and Robotics conducted by the Army Management Study Board in 2018. This participation has opened doors for a potential future association with The Indian Army to support them on AI, Robotics and Emerging Technology.
Inker also is the proud winner of the All India Stem Award for The Best Robotic Lab Set-Up (Pan India in 2019)
A visit to Inker Robotics, a unique space created for the Robotics and technology enthusiasts awakens an urge in each individual to be a part of the futuristic world and have a feel in advance, of what the future looks like. INKER's signature Robotic teacher SANBOT, INKER's first Humanoid Robot ALTON and INKER's signature Handsfree Sanitizer made exclusively using the 3D Printing technology by its in-house crew are exceptional feats achieved through sheer passion and hardwork.
Inker is not just any organisation that thrives on technology but, it is what an organization true to its Mission and vision exemplifies. It all began with a simple belief that "Anybody can Build a Robot" and true to this ideology, Inker Robotics has indefatigably pioneered the arena as one among few companies which offer these technologies and related training to anyone keen, be it a primary school student or a working professional wanting to explore and contribute to the world of Robotics. Inker strongly believes that children are the future and that it's important to empower our next generation with in-depth knowledge of Robotics and emerging technology. Inker takes a very holistic view on this mission and this can be seen through the exclusive programs, workshops and Summer Camps Inker conducts in collaboration with schools and Institutions. Even at a challenging time like these lockdown days, Inker has come up with specially designed online sessions for children titled The Inker CARE Challenge where the acronym CARE equates with Children Are Really Everything. Inker believes in student empowerment and spreading the light of knowledge. The exceptional facility, Institutional Lab set-up Support and Real-time interaction with Robots all go to exemplify the Inker Vision and handholding our Gen-next.
Headquartered in Kerala, Inker takes pride in its stunning 4500 Sq Ft fully equipped Robotics Lab, offering one of its kind immersive learning, catering to the entire spectrum of Robotics and related technology viz. Robot Operating System (ROS), Automated Navigation System, Machine Learning (ML), Artificial Intelligence (AI), Virtual Reality (VR), Augmented Reality (AR), Internet of Things (IoT) and 3D Printing to name a few.
The Inker facility is equipped with the most modern mechanical and electrical tools, a dedicated programming lab, an extensive private library offering all the latest content and resources on the Robotics Technology, specific zones for AR/VR for a world-class experience and a full-fledged R& D Section. Inker also has two fully operational academies in Trichur (Kerala) and UAE respectively, where the FUTURE IS TRULY ENGINEERED. All these endeavours are initiated with Socio-environmental responsibility and self-sustainability on the mind.
INKER OFFER FOR SCHOOLS AND COLLEGES: Inker believes in starting young.
IN HOUSE ROBOTIC LABS: Inker goes all the way to support Institutions to set up a fully functional In-House Lab with Real Robots and provide experts to train the inhouse faculty on the subject and functioning of the lab. This would keep the student close to the Robot, fuel their passion and have a real touch and feel of the Robots. All sessions are activity-based and open doors to a whole new world of opportunities that this technology holds for the students, in future.
TRAINING OF TEACHERS: Inker believes that it is not just the students but also the teachers who need to be Future Ready. As a historic move, CBSE has decided to include Artificial Intelligence (AI) and Machine Learning (ML) to its syllabus but the challenge of implementing these due to lack of trained teachers poses a big bottleneck. This is where Inker steps in, to bridge the gap between the subject and availability of skilled trainers.
WORKSHOPS: Inker conducts extensive summer camps and workshops across schools and colleges to kindle the passion for Robotics and future technologies in students. The learning process is very interactive and fun-filled with real Robots to touch and feel. What's more, Inker has developed the first Robotic Teacher called the INKER SANBOT, which shall revolutionize the way students are taught. In addition, Inker offers very impressive Internship Programs with guaranteed placements to college students to provide them with entry-level opportunities in the Industry. Some of the impressive workshops that Inker conducts include Hackathons/Robotic Exhibitions & Expos/Faculty Development Programs/Install Gaming Zones
VISIT TO INKER ACADEMY: Apart from these Workshops, Inker also promotes Schools, Colleges, Students and Teachers to visit their Academy for real-time interaction with the Robots and kindle a passion for the futuristic technology among the young minds.
HOLIDAY CAMPS: Holiday Camps are also a great way to learn in a very fun-filled, engaging and interactive manner. Inker promotes regular Holiday camps for children to keep their lamp of enthusiasm burning.
This uniqueness is worth an experience and Inker is just the place which provides an educational ecosystem where Technology, Robots and Human beings co-exist in perfect harmony. Its time you visit and transcend your perceptions about Robotics and FEEL the FUTURE, AHEAD OF TIME!!!
(More on https://inkerrobotics.com/)
Pariksha Pe Charcha 2023 – Registrations Open
Interact with Shri Narendra Modi, Prime Minister of India, to discuss and overcome the stress emerging out of examinations in order to celebrate life as an Utsav.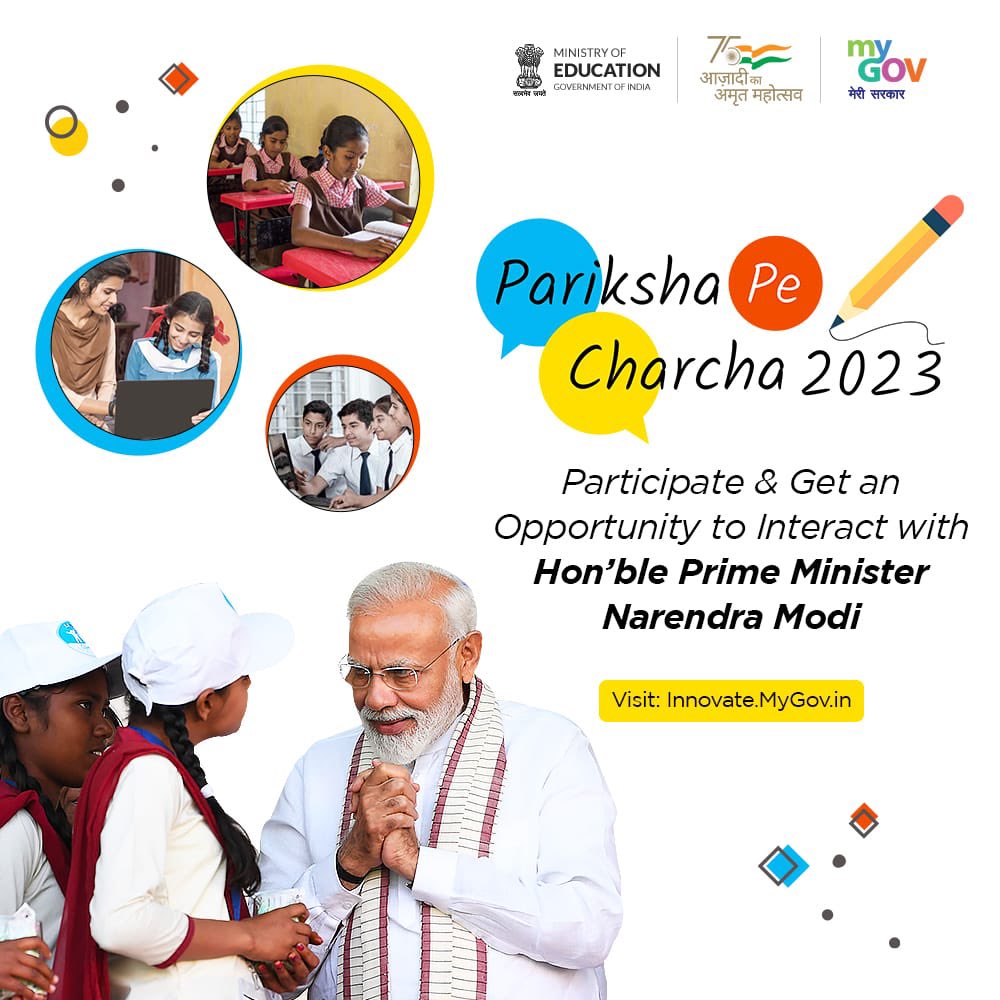 Prime Minister Shri Narendra Modi conceptualized a unique interactive program – Pariksha Pe Charcha wherein students, parents, and teachers across the nation and also from overseas interact with him to discuss and overcome the stress emerging out of examinations in order to celebrate life as an Utsav.
I call upon all #ExamWarriors, their parents and teachers to take part in these interesting activities relating to Pariksha Pe Charcha 2023. Let us collectively work towards creating a stress free environment for our students. #PPC2023 https://t.co/ovubThyvP1

— Narendra Modi (@narendramodi) November 30, 2022
This event has been organized successfully for the last five years by the Department of School Education & Literacy, Ministry of Education.
दूर होगा #ExamWarriors का परीक्षा का डर, मिलेगा तनाव से मुक्ति और सफलता का मंत्र।

परीक्षा के लिए और अधिक तैयार होने के लिए बनिए प्रधानमंत्री श्री @narendramodi जी की परीक्षा पे चर्चा 2023 का हिस्सा। आज ही रजिस्टर करेः https://t.co/mmOSAxKl4Q #PPC2023 pic.twitter.com/wtanwlNjsX

— Dharmendra Pradhan (@dpradhanbjp) December 6, 2022
School Students of classes 9 to 12, teachers, and parents shall be selected through an online creative writing competition. The portal is live for registrations from 25th November 2022 and will remain open till 30th December 2022 on a bouquet of themes listed below:
Themes for Students
1.       Know your freedom fighters
What life stories have you heard about Freedom fighters of your State or Region?
What inspirations do you draw from their life?
How do you want to serve your nation?
2. Our culture is our pride
What is special about your state's culture?
What elements of that culture make you feel proud of your country?
3. My book my inspiration
Which is a book that has shaped you greatly and why?
4. Save Environment for future generations
What are your ideas about sustainable development?
What challenges, do you anticipate for our future generation due to climatic changes?
What measures must we take to protect our environment?
How can you contribute to sustainable development as a student?
5. My life, my health
Why is remaining healthy important?
What do you do to remain in good health?
6. My startup dream
Entrepreneurship among students towards self-reliance for succeeding in life and at the same time contributing to the nation's economy and work culture is the need of the hour.
What are your dreams about your own startup?
7. STEM education/ education without boundaries
NEP 2020 recommends flexibility in the choice of subjects by the students. Students will have the liberty to take subjects of their choice, choose their own path, and pursue a profession of their own choice. There is life beyond Science and Mathematics too.
What do you think about this?
What challenges do you see in this transformative recommendation?
What are your suggestions?
8. Toys and Games for Learning in Schools
Toys and Games can also be a source of learning.
Write your view about students learning through toys and games at the secondary stage.
Themes for Teachers
1. Our Heritage
What is the essence of Teaching 'Indian' Traditional Knowledge for the Holistic development of the learners?
How would you plan to teach this, integrating it into the areas you undertake in school?
2. Enabling Learning Environment
What should be your role as a teacher to create a healthy and conducive classroom environment for better learning and the emotional and mental well-being of your learners?
How will you structure activities to ensure the participation and learning of all the learners?
What are your thoughts and opinion on 'peer learning'?
3. Education for Skilling
Skill education is very important. Though the entire education system needs to be transformed for providing skill education in our country, the promotion of Vocational Education among secondary students is the need of the hour. The reason being many students do not prefer to pursue academics/ higher education, rather they want to explore different avenues to go ahead in life.
What are your thoughts on this?
4. Lesser Curricular Load and No fear of exams
Students learn through experiential learning and project-based curriculum; having confidence in what they learn and how they learn will automatically reduce the pressure of examination.
What initiatives, as a teacher you will take to implement this perspective of the NEP2020?
5. Future educational challenges
In your opinion what are the current educational challenges?
How should schools, teachers, and parents facilitate the children to cope with the changes in educational expectations?
Themes for Parents
1. My child, my teacher
What is something interesting that your child has taught you?
How have you learned it and adapted to it?
Why is it important to adapt to the interests of our children?
2. Adult Education- Making everyone literate
What according to you is the importance of Adult Education?
How can it lead to an empowered nation?
How can children contribute to adults' understanding of modern issues?
3. Learning and growing together
How will you complement your child at home with the learning at school?
Write a creative note on your role as a parent in the healthy learning process of your child.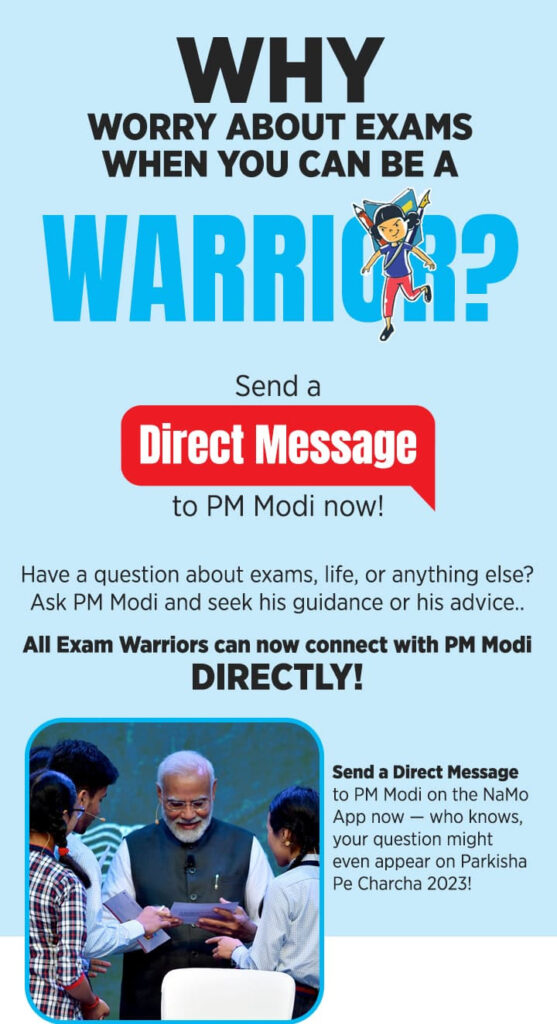 About 2050 students, teachers and parents selected through competitions on MyGov may be gifted with PPC Kits and a certificate of appreciation from the Director, NCERT.