Rajasthan villagers buy bus so that kids can attend school.
Villagers from Hamirpura in Sikar district pooled money so that they could buy a school bus to send their kids to school. With this bus a total of 45 hamlets are now connected to the Shahid Rajendra Singh Government Senior Secondary School.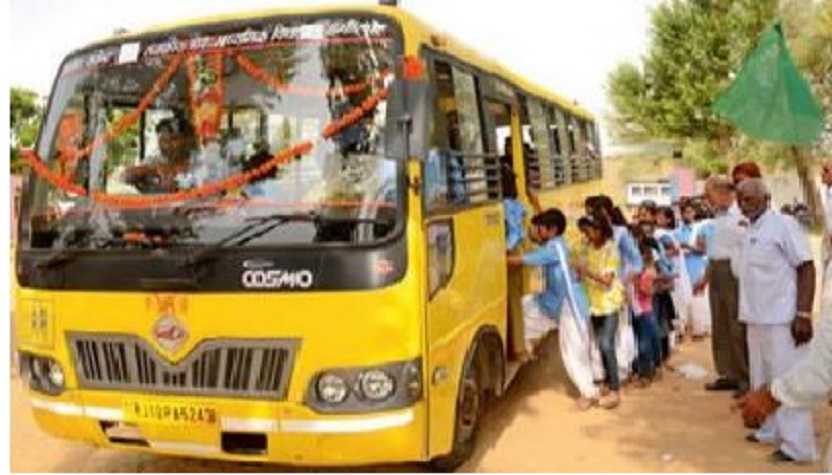 "Self help is the best help" has been proved emphatically by the villagers of Hamirpura under the Laxmangarh tehsil in Sikar. Children from the village and nearly 45 hamlets within its 3 km periphery were unable to attend school due to lack of conveyance. So, the villagers decided to take matters in their own hands and bought a bus by collecting money and gifted it to a government school.
The villagers have also indicated that they are ok with bearing the fuel expenses and driver's wages. Parents were jubilant when the new bus arrived at a corner to ferry their children to Shahid Rajendra Singh Government Senior Secondary School.
Due to the bus service, an additional 3 villages located approximately 5 to 7 km from the school have also begun sending their children to school.
"There are nearly 45 hamlets at a distance of 3 km from the school where a majority of the children are studying in classes I to V. Last year too, the villagers collected money for paying for a rented bus that used to ply. They realised that they had spent Rs 4 lakh on it. So, they thought if they will purchase a bus, it would be a better option for these children," said Mangi Lal Sharma, the school principal.
"It is good to see that villagers have the zeal to ensure no child is deprived of education," Sharma added.
The sarpanch of Hamirpura village, Ratan Singh Shekhawat, who is an ex-servicemen said, "I have contributed Rs 1.51 lakh and rest of the money was collected by villagers. I think just because of transportation, children should not be deprived of education. I was elated when I saw smiling faces in the village."
This is not the first instance of this remarkable village coming together to do something for the village children. Last year, the villagers pooled money to get the walls of school painted and also get its fencing done.
Education Minister Honors 65 Officers with National Educational Innovation Award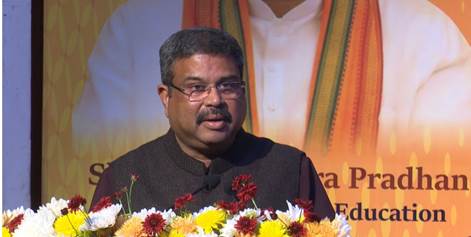 The Union Minister for Education and Skill Development & Entrepreneurship, Mr. Dharmendra Pradhan, bestowed the National Award for Innovations and Good Practices in Educational Administration (2020-21 & 2021-22) upon 65 exemplary district and block education officers nationwide. The ceremony took place in New Delhi and was attended by various dignitaries, including the Chancellor of the National Institute of Educational Planning and Administration (NIEPA), Mr. Mahesh Chandra Pant; Secretary of the Department of School Education and Literacy, Ministry of Education, Mr. Sanjay Kumar; Vice Chancellor of NIEPA, Prof. Shashikala Wanjari; and other officials from the Ministry of Education.
During the event, Prof. Kumar Suresh, Director (Planning and Development) and Head of the Department of Educational Administration at NIEPA provided a concise overview of the program.
In his address, Mr. Pradhan extended congratulations to all the awardees, commending their dedication to enhancing students' lives and their innovative efforts to make school learning more dynamic. He lauded NIEPA for establishing a platform to share and recognize innovative educational initiatives and best practices nationwide. The Minister expressed confidence in NIEPA's commitment to expedite the implementation of the National Education Policy (NEP) at the grassroots level and enhance the capabilities of school administrators.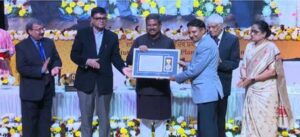 Aligning with the essence of NEP 2020, Mr. Pradhan encouraged everyone to collaborate with a sense of mission and purpose to transform the current generation into global citizens and achieve the vision of a developed India by 2047.
Highlighting the vast scale of the Indian education system, encompassing 10 million teachers and 260 million students, Mr. Pradhan underscored the need for leadership, innovation, and the introduction of good practices in the system. He emphasized the crucial role of education administrators, responsible for managing human resources and imposing a code of conduct on themselves for the successful implementation of innovative practices.
NIEPA initiated the National Award for Innovations & Good Practices in Educational Administration for district- and block-level education officers in 2014. The scheme aims to inspire innovations and good practices in educational administration at the grassroots level to enhance the public education system's efficiency. The overarching goal is to foster a culture and ecosystem of innovations and good practices in educational administration at the field level.
The objectives of the awards include documenting and disseminating innovations and good practices in educational administration at district and block levels. Selected officers receive awards or certificates of appreciation during the national award presentation function, coinciding with a two-day national conference on innovations and good practices in educational administration organized by NIEPA in New Delhi.