Read on to know what and how experiential learning can be implemented in school
If one is open to new ideas, new challenges, new learning then the process becomes a delight and the product so striking, that it propels you to build upon it further.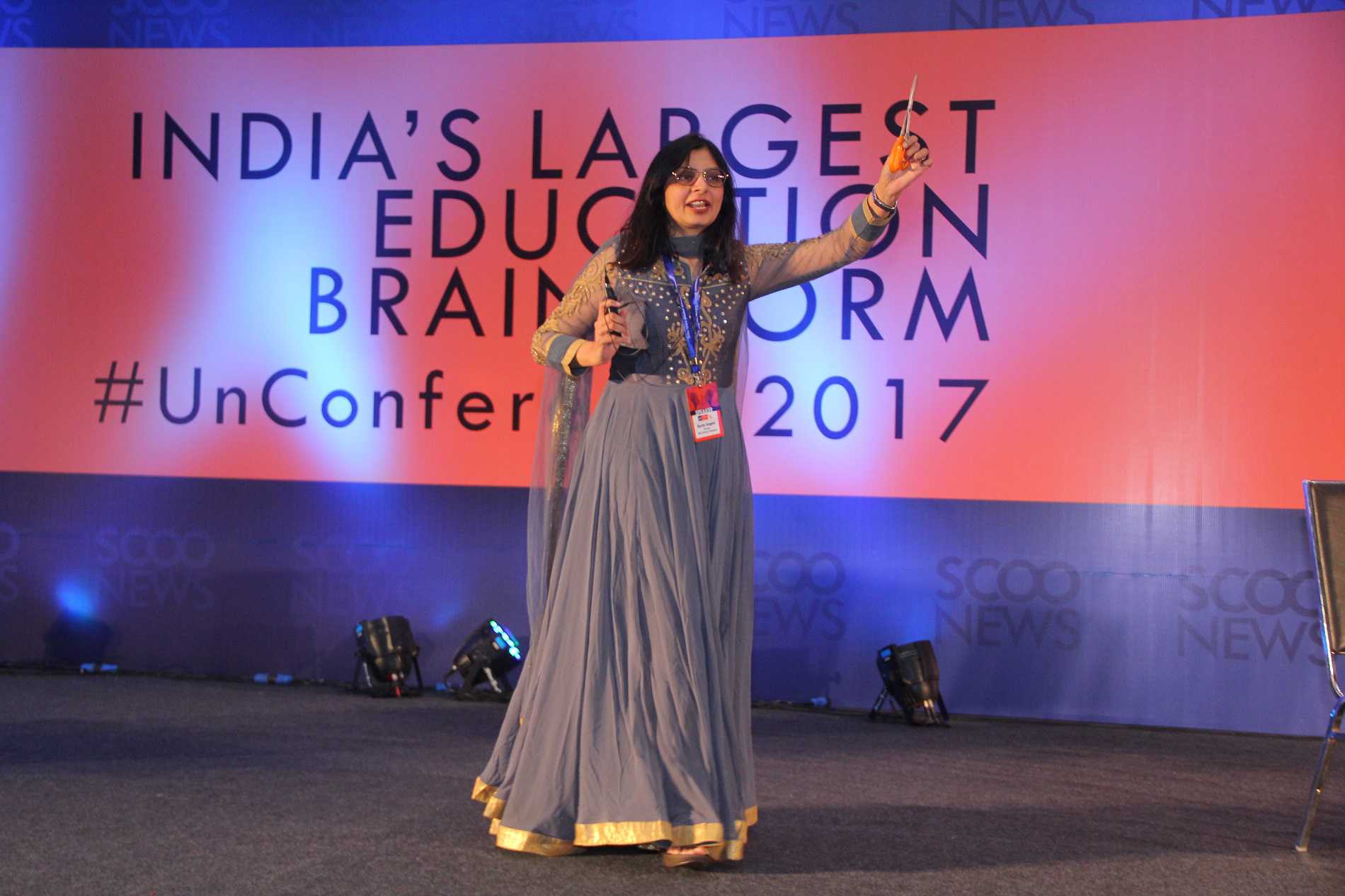 Experiential learning is learning by doing with reflection as its core strength. Very often when you mention the term it is confused with experimental learning. An experiment is an investigation in which a hypothesis is scientifically tested. Experiment is definitely one aspect but experiential covers a range of aspects. To understand what and how experiential learning can be implemented in school, it is important to understand the model primarily.
Let us understand the cycle through a concrete example.
A Physics teacher wishes to teach static electricity to students. She divides the class into groups and to each group she hands over a range of activities to be conducted. The first group rubs a balloon against their hair and attempts to see if it sticks on the wall, the second attempts to rub two balloons against each other and see what it might attract or repel, the third group brings charged objects towards a gold leaf electroscope and observes the effects. Therefore the first stage – Concrete Experience – is where the learner experiences an activity through lab work or project.
After the activity, the teacher conducts Reflective Observation during which the learner reflects on the experiment or activity conducted.
Ex:
After reflection and discussions facilitated by the teacher during Abstract Conceptualisation, the learner arrives at the concept of static electricity through the activities conducted. He or she can now confidently explain the causes and effects as it is backed by observation and research.
The learner now applies the concept learned during Active Experimentation to new situations using critical thinking skills. Ex: How are cars painted?
As per the Instructional Core by Richard Elmore, Harvard University Graduate School of Education, 'tasks predict performance'. What predicts performance is what students are actually doing. The only way to find out what students are actually doing is to observe what they are doing, not, unfortunately, to ask teachers what students have done after the fact, and even less to look at the results of student work after they have engaged in the task.
This task determines the success of the lesson and can be worked on by the teacher to ensure that:
1. Task is related to curriculum
2. It is experiential in nature involving student's participation at all stages
3. Students are engaged
4. It demands students to use HOTS [Higher Order Thinking Skills]
This can be easily integrated into every curriculum by taking few weeks before the onset of the new academic year by the Subject Heads along with the teachers to do intensive planning. By following the steps mentioned below experiential learning can be a reality:
1. Map the curriculum at the onset of the year moving from the highest class to lowest class. Ensure that you involve all your teachers in the mapping as only through collaborative efforts will they own up to the accountability.
2. Create year plan for every subject and have teachers team up for common topics.
3. Help teachers create unit plans which have well defined objectives, tasks which help achieve the objectives and the assessment plans to measure the learning outcome.
4. Ensure that the tasks are experiential, well researched and related to the sustainable development goals laid down by the United Nations http://www.un.org/sustainabledevelopment/sustainable-development-goals/ wherever they can be linked as every experiential cycle desires that students take the learning back to day to day life and contribute positively to the community and environment.
Every school has the responsibility today to sensitize students towards the world's problems because when they move out, they need to be responsible citizens who will promote peace and harmony. Moreover, with the environment degradation happening all over, it is vital that becoming conscious at a young age will instil strong values with the years to come.
Experiential learning lends itself very beautifully to instilling these strong values. A concrete example of this would be that teachers link their topics to the current world problems like while teaching the topic 'Electric current' make students aware of their home electricity bills. Ask them to compare bills with each other and understand the differences. Empower them to address what changes they could make to their daily life to reduce their bills and share the knowledge with their family. This can be further taken to study energy losses in school and steps to control it.
Sometimes, projects could be given which make students more responsible. In one school, the project given was to do a data analysis of the paper used by every section of the school. The students realized that there was a lot of paper wastage. Meetings were held with the management, staff and parents and the following year, all circulars were mailed, the handbooks made of recycled paper, and all old papers and magazines were sent to recycling units.
Another school started with their own compost pits to recycle wet waste and use the compost to grow new saplings. These saplings are then sold to parents to spread the green efforts.
Students have a lot of power, it only needs to be redirected and the results are amazing.
Over the years I have realized everything has to do with mindset. If one is open to new ideas, new challenges, new learning then the process becomes a delight and the product so striking, that it propels you to build upon it further.
About the Author:
Kavita Sanghvi is Principal at MET Rishikul Vidyalaya. In 2016 December, she was shortlisted as a Top 50 finalist for the Global Teacher Prize 2017 by Varkey Foundation and has received many awards. In 2016 she also became British Council School Ambassador. She has been the MISA Secretary for the past 3 years. In 2016, she began pursuing an 'Advanced course in Educational Leadership' from Harvard University.
This article was originally published in the Anniversary (August 2017) issue of ScooNews magazine. Subscribe to ScooNews Magazine today to have more such stories delivered to your desk every month.
11 Free Mental Health Courses for Teachers
These free online courses on mental health will help teachers continue their development and improve the lives of their students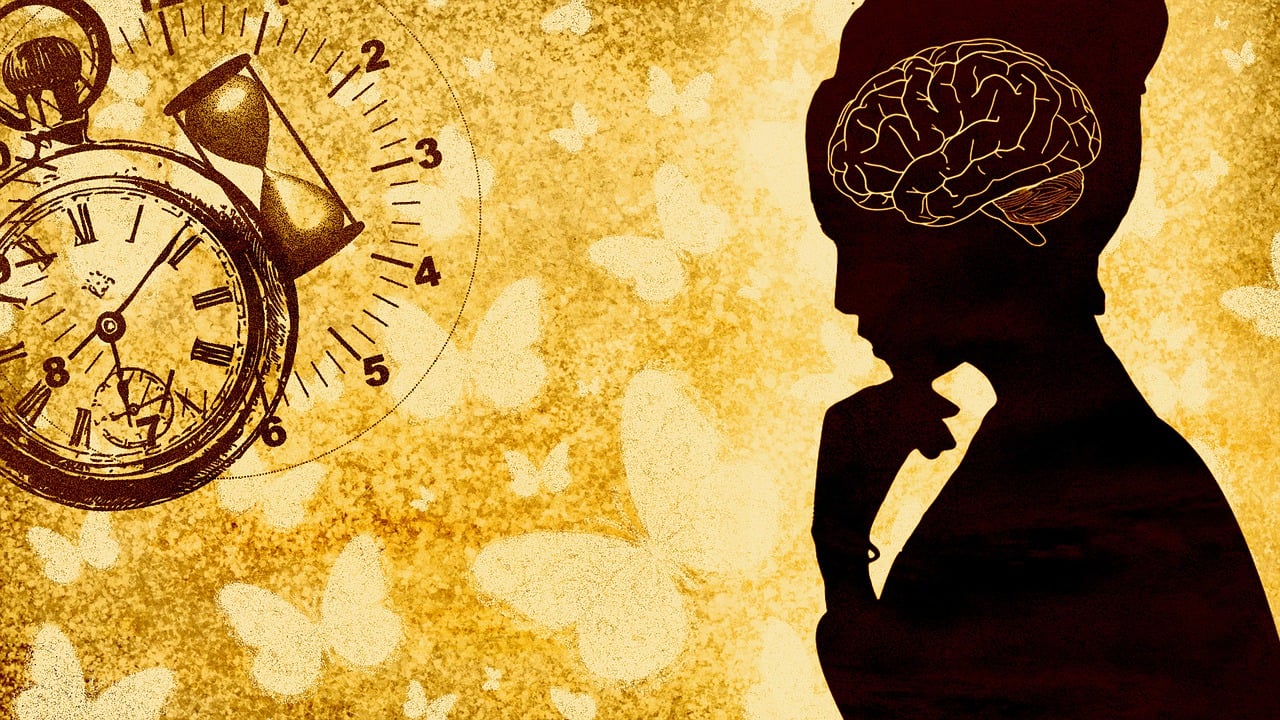 This article is a compilation of free mental health courses that seek to inspire teachers on handling mental health issues and provide mental health education and become better counsellors. 
What is mental health?
Mental health refers to people's cognitive, behavioral, and emotional well-being. It can be defined as a state of well-being in which an individual recognizes his or her abilities, can cope with everyday stresses, work productively, and contribute to their community.
"You don't have to be positive all the time. It's perfectly okay to feel sad, angry, annoyed, frustrated, scared, and anxious. Having feelings doesn't make you a negative person. It makes you human."

Lori Deschene
This article covers free online mental health courses. Some of these are available with free certification whereas a few allow you to learn for free, and charge a fee for the certificate.
Be There Certificate
The Be There Certificate is a free, self-paced learning experience designed to increase mental health literacy and provide the learner with the knowledge, skills, and confidence needed to safely support anyone who may be struggling with their mental health.
The Be There Certificate is offered by Jack.org, a Canadian youth mental health charity, in partnership with the Born This Way Foundation.
You can download a PDF of your certificate after completing all six modules of the free Be There Certificate online course.
Introduction to adolescent mental health
This course aims to raise awareness of mental health and a range of adolescent mental health problems. It has been designed with the latest research evidence in mind. It aims to provide you with the tools to explore different approaches which will help you reflect on the different ways that you can identify a young person who is struggling and consider how they can access support.
You will get a free Open University digital badge for completing the course and passing the quizzes! The badge can be displayed, shared, and downloaded as a marker of your achievement. 
Managing Happiness
What is happiness? What makes you happy?' Can you get happier through study and effort?
This, Harvard University designed course, answers these questions and shows you how you can use the answers to build a happier life. It introduces you to the modern science of human well-being and shows you how to practice it.
While the course is free to attend, you can get a verified certificate for $149 (on edX).
"Over the course of the past decade, there's been increased willingness to recognize mental health as an essential part of one's well-being."

Nicole Spector
Mental Health Training for Teachers
This free online training course will help you identify mental health issues in adults and children in a school setting.
This course trains you to recognize mental health problems in colleagues or students in a school setting. When you recognize mental health signs or symptoms, you can offer help or refer them to professionals. This course discusses the complexity of mental health and equips you with the skills to support others to manage their mental health effectively.
A digital certificate is available on successful course completion for €21.00.
Making sense of mental health problems
In this free course, Making sense of mental health problems, you will learn about how key perspectives in the field have made sense of mental health problems. By directly relating key perspectives to a case study, you will reflect on how the medical perspective, psychological perspective, and social need perspective come to make sense of mental ill-health.
A free statement of participation is issued on completion of this course.
The Science of Well-Being
This course by Yale will engage you in a series of challenges designed to increase your own happiness and build more productive habits. 
As preparation for these tasks, the instructor reveals misconceptions about happiness, annoying features of the mind that lead us to think the way we do, and the research that can help us change. 
Enrollment in this course is free, however, certification is available on a paid basis.
Supporting children's mental health and wellbeing
After studying this course, you should be able to:
understand the influences on mental health in young children aged 0–5

identify the factors that contribute to good mental health in children

explore national and global influences on children's mental health

develop knowledge about strategies and interventions to improve mental health in children

examine how adults and society can support children's mental health and well-being.
Enrolling in this course will give you the opportunity to earn an Open University digital badge. Badges are not accredited by The Open University.
"Things not to say to someone with mental illness: Ignore it. Forget about it. Fight it. You are better than this. You are overthinking."

Nitya Prakash
Suicide Prevention
This course explores the science of suicide research, prevention, and intervention.  
Topics will include terminology, epidemiology, historical and contemporary theories of suicide, modern approaches to suicide research, empirically supported approaches to prevention and intervention, and the lived experiences of those with suicidal thoughts and attempts.
Enrollment in this course is free, however, certification is available on a paid basis.
Teach Mental Health Literacy
In this course, educators will learn how to apply this classroom-ready, web-based, modular mental health curriculum resource as well as develop their own mental health literacy. 
Educators can then use this resource to successfully address mental health-related curriculum outcomes designed to be delivered by teachers to students aged 12 to 19.
Participation in this online course is free. An optional certificate of completion is available for $50 (Please select this option when you register as it cannot be selected once you finish the course).
Talk to Me: Improving mental health and suicide prevention in young adults
This course will help you learn strategies to improve the mental health of young people in your life, recognise concerning behaviours, and feel better prepared to have conversations about mental health.
Key topics in this MOOC include understanding contributing factors to poor mental health, how to talk about addressing poor mental health, and strategies to increase mental fitness.
Enrollment in this course is free, however, certification is available on a paid basis.
Mental Health and Nutrition
Interested in the fascinating interrelation between food and brain health?
This course is for you! This course is based on world-leading research into the links between nutrition and mental well-being. The course will cover evidence supporting the premise that eating better, and taking additional nutrients when appropriate, can improve mental health for many people.
Enrollment in this course is free, however, certification is available on a paid basis.