Madras High Court orders to recirculate GOs on 'no caste/religion' in school documents
Since the GOs remained unknown, educational institutions, both government and private, compelled students to fill columns regarding religion and caste; thus, a PIL was filed in the high court to publicize the GOs.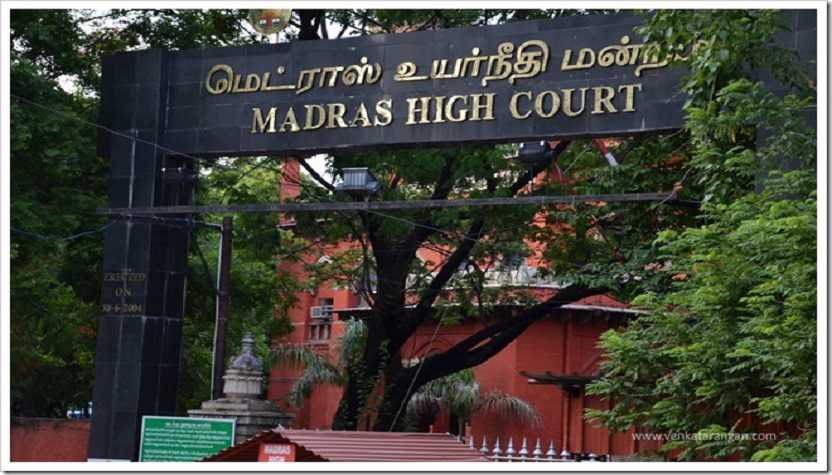 Issued in 2000, the school education department's order urged schools not to insist on parents to disclose their caste or community. The order, however, was not followed meticulously because most parents were unaware of the order. The first GO was issued on June 2, 1973, which permitted people not to declare their religion and caste details in school certificates and transfer certificates, if they didn't wished to do so.
Afterwards, a PIL was filed in the high court to re-publish the order so that many reluctant to name castes in their certificates would go for it.
The Madras high court said that the two government orders (GOs) that mandate schools not to mention caste or community of the student by default shall be re-circulated and given "wide publicity" so that those who're unwilling to declare their caste are not compelled to do so.
On Wednesday,the first bench of Chief Justice Sanjay Kishan Kaul and Justice R Mahadevan passed orders on the PIL of G Balakrishnan and said: "With the avowed object of having a casteless society, the state government issued the GO MS 205 school education department dated July 31, 2000. Counsel for the petitioner submits that the GO needs to be re-emphasised. We are in agreement with the submission of (the) counsel, and thus direct the authorities to circulate the GO giving it wide publicity, so that such persons who do not want to declare their caste or religion are not compelled to do so."
S Sathiachandran, counsel for the petitioner, suggested that since the GOs remained unknown to the general public, both government and private educational institutions compelled students to fill columns regarding caste and religion.
The counsel for the petitioner, also wanted all the educational institutions in Tamil Nadu to be given appropriate instructions by the court, directing them not to mention religion or caste of the student in the transfer certificate issued by the educational institution concerned. The request was, however, declined by the bench, saying, "We cannot issue a mandatory direction that caste shall not be disclosed because some people may want to do so. However, if any person does not want the caste to be disclosed, we feel there is no need to mandatorily to do so, keeping in mind the aforesaid GO."
Smile Foundation and Shell Launch STEM Project on Pi Day
The initiative will benefit less-privileged students from government schools.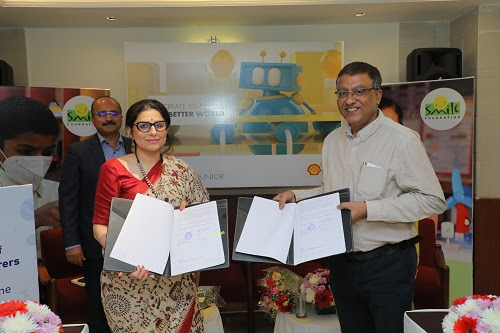 On the occasion of International Pi (π) Day, Smile Foundation and Shell launch 'NXplorers Junior' programme in three Indian states. NXplorers is Shell's global flagship Social Investment STEM (Science, Technology, Engineering, and Mathematics) educational programme aims to benefit over 25,000 children during the first year by enabling them to understand, navigate and address local and global challenges, as underlined in the Sustainable Development Goals (SDGs). NXplorers is also aligned with the National Education Policy 2020 and delivers societal benefits.
The innovative initiative will benefit less-privileged students from government schools and affordable private schools, studying in rural and hard-to-reach areas in the states of Andhra Pradesh, Telangana and Kerala. Its design also includes endeavour to create awareness amongst parents on the importance of STEM education, especially for girl children.
"Shell firmly believes that, provided with the necessary skills and guidance, young people can be a driving force to find sustainable solutions to the major global challenges of our time. Launched in 2018, Shell's global flagship STEM programme NXplorers is aligned with the National Education Policy 2020 that aims to transform India into an equitable and vibrant knowledge society. With the Smile Foundation partnership, we aim to expand this programme to Andhra Pradesh, Kerala, and Telangana and offer young minds the platform to design sustainable solutions to ease the pressure on food, water, and energy," said Ms. Latika Taneja, Head of Corporate Relations – India.
The programme is being rolled out in concurrence with the educational authorities of the respective state governments. Besides students, teachers, parents and communities are involved actively while implementing the programme so that it remains sustainable in the long-term.
"We are excited to roll out this innovative programme in India. We are hopeful that our children will not only leverage STEM education in building their future career but also will grow up and develop leadership ability in finding sustainable solutions in various walks of life," said Mr. Santanu Mishra, Co-founder & Executive Trustee, Smile Foundation.
The NXplorers Juniors will train both 6th and 7th grade students. NXplorers Juniors Level-I course will be delivered through a combination of teacher's guide, PowerPoint slides, and several instructional videos. The facilitator guide will outline the essentials to be covered in each session, exercises, discussion, checkpoint questions, a summary, assessment, and research to be undertaken by students after the session.
The United Nations Sustainable Development Goals (SDGs), exploring SDG Solutions, researching global goals, and developing a challenge and choosing a solution etc. are covered in the NXplorers Juniors Level-1.
NXplorers – Learning for a Life Time, envisions to provide a minimum of 3-5 years of NXplorers exposure to the students at various levels. The objectives include developing strong knowledge and skill set among students so that local and global challenges can be addressed by them. Developing sustainable models of implementation by engaging teachers, school leaders and communities effectively, creating awareness amongst parents regarding the importance of STEM education, especially concerning girl education are part of the overall goals.
About Smile Foundation
Smile Foundation is a national development organization directly benefiting over 1.5 million underprivileged children and their families every year through more than 400 welfare projects in education, healthcare, livelihood and women empowerment spread across 2,000 remote villages and urban slums in 25 states of India.
About Shell
Shell is one of the most diversified international energy company in India with over 10,000 employees and presence across upstream, integrated gas, downstream, renewable energy, and deep capabilities in R&D, digitalisation, and business operations; with a retail presence across six states – Karnataka, Tamil Nadu, Telangana, Maharashtra, Gujarat, and Assam.