Schools can organise a host of activities to develop Scientific Thinking on the National Science Day
National Science Day is celebrated all over India with great enthusiasm on February 28 every year to commemorate the discovery of the Raman Effect by the Indian physicist, Dr. Chandrasekhara Venkata Raman on the same day in the year 1928.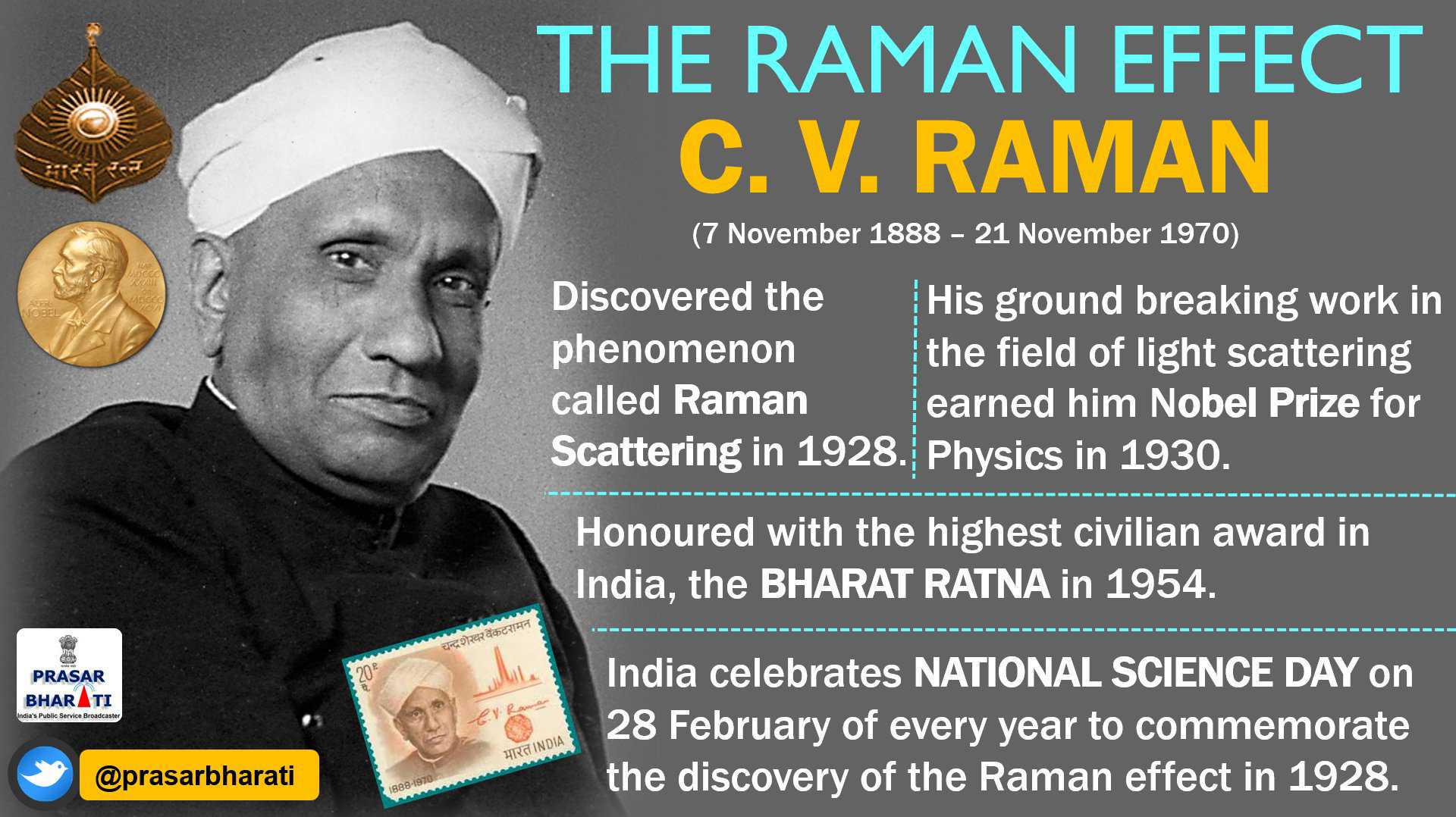 National Science Day is celebrated all over India with great enthusiasm on February 28 every year (starting from 2009) to commemorate the discovery of the Raman Effect by the Indian physicist, Dr. Chandrasekhara Venkata Raman (C V Raman) on the same day in the year 1928. He was awarded the Nobel Prize for Physics in 1930 for this discovery. National Science Day is celebrated as one of the prominent science festivals in India every year, during which students of various schools and colleges demonstrate motley of science projects as well as national and state science institutions exhibit their latest researches.
The theme of the year 2017 is "Science and Technology for specially abled persons".
Why should schools celebrate National Science Day?
– Promote active involvement of students and teachers in science related activity.
– Encourage students to ask questions and to get doubts cleared in different areas of science and promote their effective participation.
– Enable students to know about the latest developments in the fields of science and technology.
– Enhance interaction between scientists and students.
– Encourage scientific thinking and promote better understanding of concepts of pure science among students and teachers of high school.
– Sensetise high school students about high intellectual value of science and to develop science culture.
What are the activities a school should conduct on National Science Day for students?
If your school would like to conduct a National Science Celebration, here are some past program ideas to inspire you:
– Science Fair and Expo: A designated hall can be divided into 5 areas: (1) Scientists in action; (2) Biology; (3) Chemistry; (4) Earth and Space and (5) Physics. The children will have demonstrations and experiments to view and/or complete. The aim of this event is to engage the children with a variety of science concepts in a fun way.
– Quiz Competition: Quizzes are a healthy way to increase the knowledge of students trough a competition. The quiz competition consists of multiple teams competing with each another trough out the multiple rounds
– Speech Competition & Debates: to make students aware about science and technology, schools can organise a speech competition and Debates based upon science and technology topics. This will be the best way increase the knowledge of students on this subject as well as teach them negotiating and discussion skills by counterfeiting two sides.
– Essay Competition: Some students are better in written skills as compared to vocal skills hence, hosting an essay competition would be a great opportunity for students. The topics for essay competitions should be related to the science and technology such as essays on the scientists in India like late C V Rama, Dr A.P.J. Abdul Kalam, and the latest trends in technology field and initiiaves in India's science and technology sector taken by Government of India
– Poster Making Competition: Poster making competition can be a great way to spread the awareness about the science and technology. Participants can make posters on the given topic. This will showcase the students' creativity and knowledge about the subject and how they present it.
– Science Movie and Documentaries: Showing sci-fi movies and various documentaries to students can help to create interest in the science among the students as we learn more visually.

Images courtesy: Prasar Bharti, All India Radio and RRI Archives
Parts of this story are inspired by the following articles – https://dejavuh.com/2017-national-science-day-celebration-ideas-activities-schools-colleges/, http://asta.edu.au/programs/natscienceweek/activity_ideas
NIOS celebrates 33rd Foundation Day
Dr. Subhas Sarkar addresses the 33rd Foundation Day Celebrations of NIOS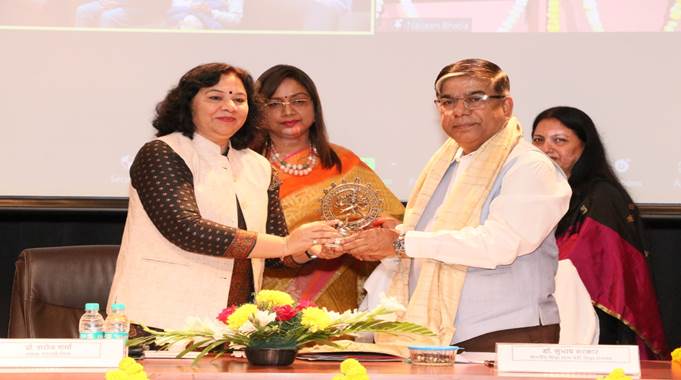 Union Minister of State for Education, Dr. Subhas Sarkar addressed the 33rd Foundation Day Celebrations of NIOS as the Chief Guest.
The function was attended by senior officials of the Ministry of Education, Chairpersons of educational institutions, Heads of Departments, officers, and staff of NIOS. Prof. Naval Kishore Ambasht, former Chairman, of NIOS and Pro-Vice Chancellor, of the Central University of Haryana, Prof. Sushma Yadav graced the occasion.
Dr. Subhas Sarkar in his address appreciated the various programmes and schemes of NIOS and said that NIOS is lighting the lamp of knowledge all over the world. Talking about the Azadi Ka Amrit Mahotsav, he mentioned that today's children will be young people in the age group of 30-40 years on the completion of 100 years of independence and will be responsible for building our nation.
He said that the Ministry of Education has entrusted NIOS with several responsibilities such as developing inclusive education resources, expanding the open and distance education system in states/UTs, translating all courses into more languages as required, creating Indian Knowledge Tradition based courses and propagating Indian culture by translating them into major foreign languages. He also praised the programmes of NIOS enrolling 10 crore adults under 'Basic Literacy Assessment', training of in-service teachers, Gender Green Project, and training in Yoga. He said that Indian Sign Language as a subject at the secondary level has been acknowledged on national and international platforms. He described the launch of an e-library called 'DEEP' by NIOS as a big step forward.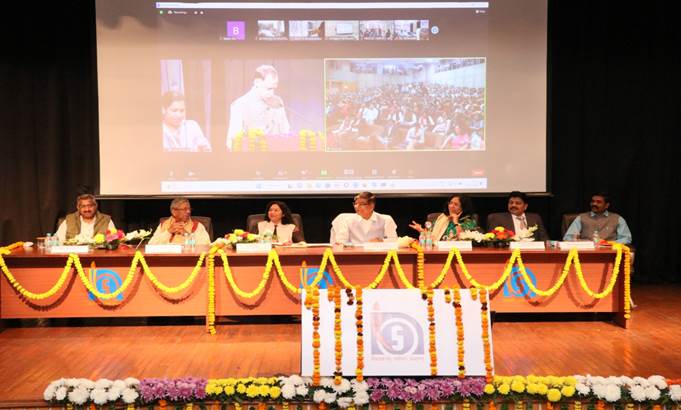 Prof. Saroj Sharma spoke about the journey of 33 years of NIOS and highlighted the special achievements. She said that NIOS is one of the two National Boards of Education under the Ministry of Education, which provides school education through Open and Distance Learning (ODL) for secondary, senior secondary, and vocational education. She elaborated on the role of NIOS in the field of education, efforts being made by NIOS for the successful implementation of the New Education Policy, Virtual Open School, Digital Library (DEEP), NEPIA Project, MoU with Ministry of Defence for Agniveer Project, setting up of Mukta Kaushal Kendras and subjects offered under Indian knowledge Tradition.
It was also conveyed by her that a curriculum called 'Aarambhika' is being developed by NIOS for catering to the Indian Diaspora.
A documentary based on the journey of 33 years of educational endeavours of NIOS was presented on the occasion. In this documentary, 'All England Badminton winner Pullela Gopichand said that most of the players in his badminton academy are getting an education from NIOS.
NIOS alumni, Ms. Niranjana and Vinod Kumar Chaudhary were also felicitated on the occasion. Shri Vinod Kumar said that only due to his education in NIOS, he was able to get the credit of making the Guinness Book of World Records 10 times (8 in Typing and 2 in sports). A proud learner of NIOS, Ms. Niranjana is a successful ventriloquist. Prof. N. K. Ambasht, former Chairman, NIOS said that in this age of technology, innovations must lead to developing 'standalone' courses for the Indian Diaspora, to achieve the goals of the National Education Policy- 2020. Pro-Vice Chancellor, Prof. Sushma Yadav said that the role of NIOS increases in the light of New Education Policy. NIOS has such potential that the institute will be able to achieve the ambitious goals of National Education Policy 2020 in the coming years.
The half-yearly magazine of NIOS 'Pragyan' was released by Dr. Subhas Sarkar on this occasion.