Schools churning out better learning outcomes and higher productivity with e-gov platforms
IT firms like MGRM Net Ltd. are helping aided and unaided schools in adopting e-governance platforms. Technology is aimed to increasing productivity, tracking student's progress, reduce administrative burdens of teachers.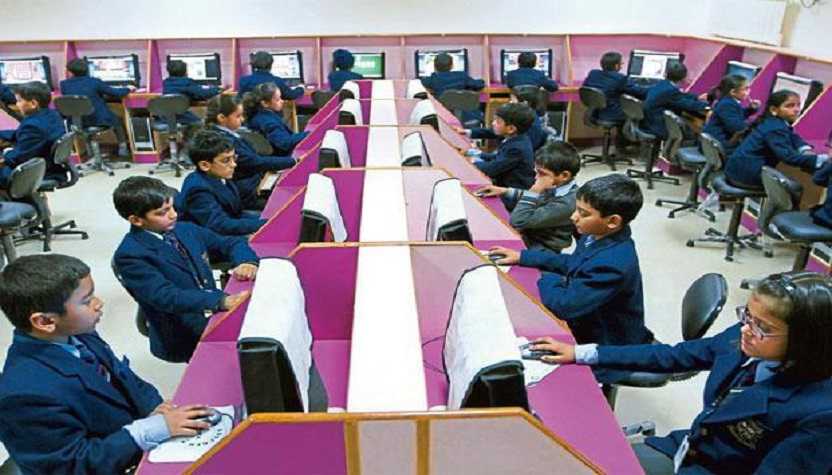 The past few months have seen a sea change for Ashok Singh, principal of a Kendriya Vidyalaya in south Delhi, who is merely 2 years away from his retirement. But it's change for the better. "Now I am more of a teacher," he says about a job he loves, and "less of an administrator". Of late, he claims to be taking more classes and doing less file work.
Singh gives credit to the adoption of technology under the e-governance programme for improving the performance of his school as well as that of its teachers. "It would be tough to quantify now as we are a few months into the new system, but soon you will see the difference."
Singh's school is one of the many pioneering institutes that are embracing e-governance to enhance productivity, improve teacher performance, track students progress and better educational engagement and administration.
Assisting them are firms like MGRM Net Ltd, an IT company with expertise in education e-governance. MGRM is working with both private and government schools across the country and helping them transition to e-governance platforms. "Teachers earlier complained about administrative work and how it is affecting their career. Things have started changing… besides improving the education outcomes, I see e-governance aiding the careers of teachers," Singh adds.
Alka Sharma, a mathematics teacher at Ahlcon International School in east Delhi, agrees. "Manual intervention in school is reducing, leading to reduced administrative burden on teaching staff," she says, adding that "e-governnace has brought ease to teachers, who are now looking to leverage technology in improving their student engagement like customized tutorials, better pedagogy and improved teaching-learning atmosphere".
A brief intro of e-governance
"It is multifaceted. Students, management, teachers, government policy requirements and, most importantly, education outcomes are tracked, reducing manual intervention of each of the aspects. What you get is quantifiable outcomes," says Partha Mohanty, senior vice-president (technical) at MGRM.
"Data is not as important as data analytics. For a school management, if it gets the analysis and possible implications, it helps in teaching-learning of students, in career growth of staff, in better management of finances and the overall ecosystem," says Rohini Ahluwalia, chairman of Ahlcon International School.
"We track every possible activity of our students, from both professional and personal points of view. It helps in classifying students into groups so that the below-average can be converted into above-average and more," says Ahluwalia.
How does it work?
The platform is comprehensive enough to track every activity, right from admission day to the student's school graduation day. "We know what books a student is taking from the library, how their parents have reacted to their performance and why a student's grades have dropped. The outcome: teachers can engage in solving the problems," says Chetna Sabharwal, a teacher at Ahlcon International.
"A couple of months back we realized that a section of students was not doing well in economics, English and geography. We chipped in with remedials for 20-odd days for those students," adds Singh of Kendriya Vidyalaya.
For teachers, the e-governance platform works like an automated performance appraisal system as their activities—academic and non-academic—get logged.
Mohanty points out to a traditional pain point that e-governance is addressing today—the reams of data that both state and central governments seek from schools for designing schemes and for policymaking. He says the e-governance platform by MGRM enables schools to provide data for programmes like "district information system on education, shaala darpan and e-pathsala" from a single platform. "Right now we have put some 1,185 central schools, their 12 lakh students and 50,000 staff on one single e-governance platform," Mohanty says.
Now that the schools are entering into the e-governance network, the Union human resource development ministry too is seeking to adopt e-governance via its "shaala darpan" scheme to be able to track the performance of students and teachers across all government schools.
Shaala darpan aims to adopt the e-governance platform to track student's performance, improve teacher's productivity, better parent's engagement with school operations. The plan is to have every task from leave management to exam record keeping on a single online platform.
The government is planning to improve student engagement, base education inputs on proper assessment and gap analysis, focusing on mathematics and science from Class I, besides improving school infrastructure.
11 Free Mental Health Courses for Teachers
These free online courses on mental health will help teachers continue their development and improve the lives of their students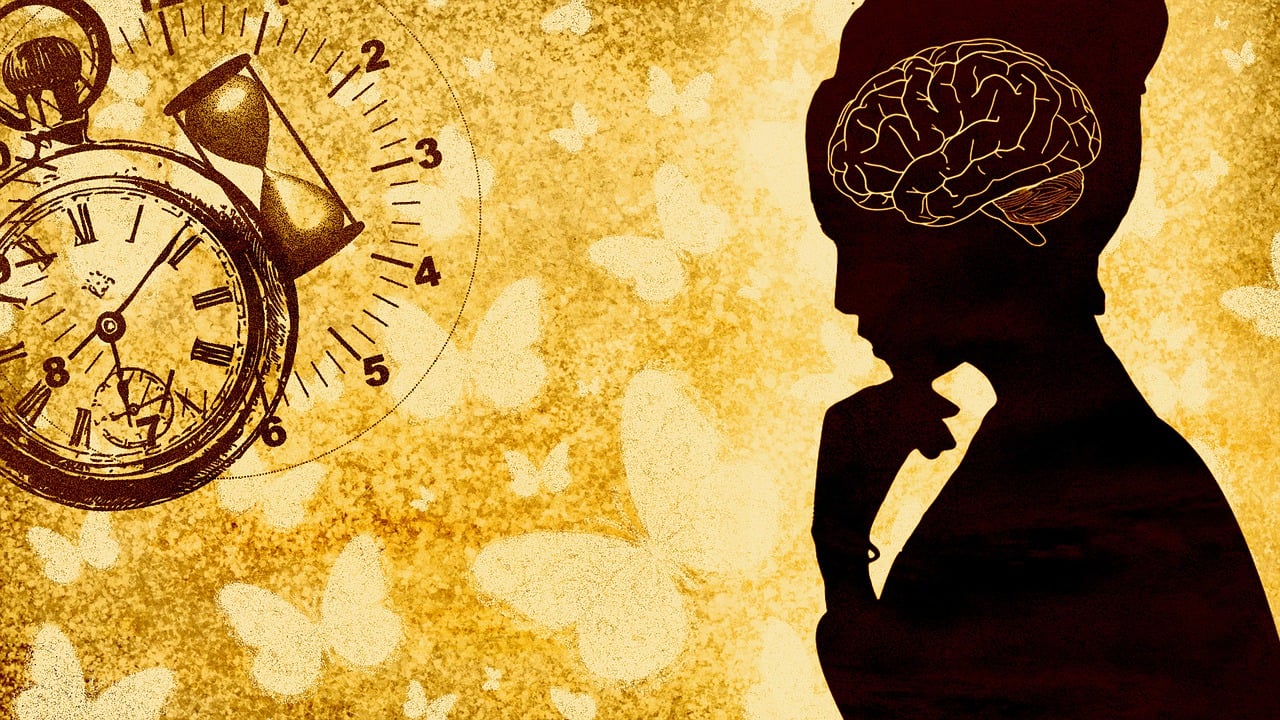 This article is a compilation of free mental health courses that seek to inspire teachers on handling mental health issues and provide mental health education and become better counsellors. 
What is mental health?
Mental health refers to people's cognitive, behavioral, and emotional well-being. It can be defined as a state of well-being in which an individual recognizes his or her abilities, can cope with everyday stresses, work productively, and contribute to their community.
"You don't have to be positive all the time. It's perfectly okay to feel sad, angry, annoyed, frustrated, scared, and anxious. Having feelings doesn't make you a negative person. It makes you human."

Lori Deschene
This article covers free online mental health courses. Some of these are available with free certification whereas a few allow you to learn for free, and charge a fee for the certificate.
Be There Certificate
The Be There Certificate is a free, self-paced learning experience designed to increase mental health literacy and provide the learner with the knowledge, skills, and confidence needed to safely support anyone who may be struggling with their mental health.
The Be There Certificate is offered by Jack.org, a Canadian youth mental health charity, in partnership with the Born This Way Foundation.
You can download a PDF of your certificate after completing all six modules of the free Be There Certificate online course.
Introduction to adolescent mental health
This course aims to raise awareness of mental health and a range of adolescent mental health problems. It has been designed with the latest research evidence in mind. It aims to provide you with the tools to explore different approaches which will help you reflect on the different ways that you can identify a young person who is struggling and consider how they can access support.
You will get a free Open University digital badge for completing the course and passing the quizzes! The badge can be displayed, shared, and downloaded as a marker of your achievement. 
Managing Happiness
What is happiness? What makes you happy?' Can you get happier through study and effort?
This, Harvard University designed course, answers these questions and shows you how you can use the answers to build a happier life. It introduces you to the modern science of human well-being and shows you how to practice it.
While the course is free to attend, you can get a verified certificate for $149 (on edX).
"Over the course of the past decade, there's been increased willingness to recognize mental health as an essential part of one's well-being."

Nicole Spector
Mental Health Training for Teachers
This free online training course will help you identify mental health issues in adults and children in a school setting.
This course trains you to recognize mental health problems in colleagues or students in a school setting. When you recognize mental health signs or symptoms, you can offer help or refer them to professionals. This course discusses the complexity of mental health and equips you with the skills to support others to manage their mental health effectively.
A digital certificate is available on successful course completion for €21.00.
Making sense of mental health problems
In this free course, Making sense of mental health problems, you will learn about how key perspectives in the field have made sense of mental health problems. By directly relating key perspectives to a case study, you will reflect on how the medical perspective, psychological perspective, and social need perspective come to make sense of mental ill-health.
A free statement of participation is issued on completion of this course.
The Science of Well-Being
This course by Yale will engage you in a series of challenges designed to increase your own happiness and build more productive habits. 
As preparation for these tasks, the instructor reveals misconceptions about happiness, annoying features of the mind that lead us to think the way we do, and the research that can help us change. 
Enrollment in this course is free, however, certification is available on a paid basis.
Supporting children's mental health and wellbeing
After studying this course, you should be able to:
understand the influences on mental health in young children aged 0–5

identify the factors that contribute to good mental health in children

explore national and global influences on children's mental health

develop knowledge about strategies and interventions to improve mental health in children

examine how adults and society can support children's mental health and well-being.
Enrolling in this course will give you the opportunity to earn an Open University digital badge. Badges are not accredited by The Open University.
"Things not to say to someone with mental illness: Ignore it. Forget about it. Fight it. You are better than this. You are overthinking."

Nitya Prakash
Suicide Prevention
This course explores the science of suicide research, prevention, and intervention.  
Topics will include terminology, epidemiology, historical and contemporary theories of suicide, modern approaches to suicide research, empirically supported approaches to prevention and intervention, and the lived experiences of those with suicidal thoughts and attempts.
Enrollment in this course is free, however, certification is available on a paid basis.
Teach Mental Health Literacy
In this course, educators will learn how to apply this classroom-ready, web-based, modular mental health curriculum resource as well as develop their own mental health literacy. 
Educators can then use this resource to successfully address mental health-related curriculum outcomes designed to be delivered by teachers to students aged 12 to 19.
Participation in this online course is free. An optional certificate of completion is available for $50 (Please select this option when you register as it cannot be selected once you finish the course).
Talk to Me: Improving mental health and suicide prevention in young adults
This course will help you learn strategies to improve the mental health of young people in your life, recognise concerning behaviours, and feel better prepared to have conversations about mental health.
Key topics in this MOOC include understanding contributing factors to poor mental health, how to talk about addressing poor mental health, and strategies to increase mental fitness.
Enrollment in this course is free, however, certification is available on a paid basis.
Mental Health and Nutrition
Interested in the fascinating interrelation between food and brain health?
This course is for you! This course is based on world-leading research into the links between nutrition and mental well-being. The course will cover evidence supporting the premise that eating better, and taking additional nutrients when appropriate, can improve mental health for many people.
Enrollment in this course is free, however, certification is available on a paid basis.