Scored high in your class XII? It may not be enough to secure a college of your choice in a course of your choice.
Rising cut offs are driven by ever rising scores by CBSE students. An analysis of the scoring patterns reveals its flaws and how it is promoting mediocrity instead of merit. In this melee, deserving students are missing the bus.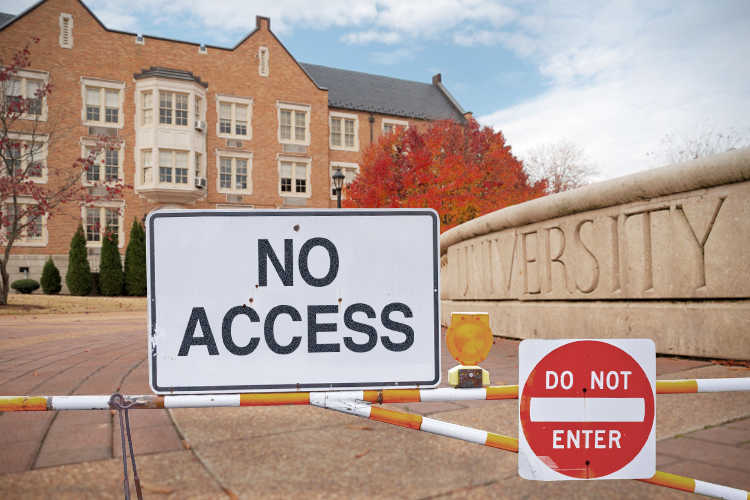 2 days after the Central Board of Secondary Education (CBSE) announced the results for the class of 2016 a now familiar story featuring disappointment, exasperation and shattered hopes is repeating across the country. The problem isn't students scoring poor grades; in fact it is the exact opposite. It is the case of new benchmarks being set for CBSE scores year after year. With increasing number of students now scoring in the range of 95 – 99 % the bar has been set abnormally high. For example, this year's top score of 99.4 % is a mere 0.2 % lower than CBSE's all-time high of 99.6 % scored in 2014.
Here is a look at the shining results this year. Approximately, 90,000 students scored 90 % or above while 14,000 scored 95 % or more. With a vast majority of students breaching the 90% barrier, scores in the range of 85 – 95 % fail to impress anymore. More importantly, these scores no longer can get students an admission into a good college with the subject of their choice.
You may wonder, has the Indian IQ shot through the roof to produce so many high performing students? How exactly are so many students doing so well? Educationist Vineet Joshi points out to the increased awareness level of students and parents, usage of technology to prepare for examinations, better access to past papers and marking schemes through the Board website and finally the paper pattern itself. "There has been a drastic shift from descriptive-type questions to objective ones. Examination scores are directly proportional to the number of objective-type questions in the question paper," says Dr Yagnamurthy Sreekanth, professor (Education) and head, educational survey division, Nation Council of Educational Research and Training (NCERT). Interestingly even descriptive questions are turned into objective questions by specifying 'give three reasons', explain with 'four examples,' thus making it easier to score.
Though this has churned out top ranking students, but not everyone is convinced that this is the best assessment of a student's learning. Case in point is the observation by teachers at Delhi University (DU) that at times students scoring in the range of 75-85% fared much better than those who scored higher than 85%.
While it cannot be generalised, it does reveal the unpleasant side of such evaluation. "There is a need to understand the difference between knowing a subject and performing well in an exam," says LV Sehgal, principal, Bal Bharati Public School. Joshi feels it depends on the question paper really. "If a question paper has not been designed well, a high score does not indicate a good knowledge of the subject, but a good knowledge of the answers to the questions being asked."
According to him, it is a matter of concern that question papers may have failed to keep pace with the awareness levels of the students thus allowing them to beat the examination system and post higher and higher scores. "There is definitely a pattern evolving in the question papers administered by Boards and students' ability to crack this with the help of coaching institutions and private tuitions," says Sreekanth.
This has led to a glut of students competing for very few seats in the DU. Here are the figures, out of a total of 10,67,900 students who appeared for the CBSE class XII exam this year the pass percentage stood at 92. Of these students, most of the students were from Delhi. In comparison, there are only 54,000 seats spread across 63 colleges in DU.
Besides the unique demand and supply situation, this disturbing trend is reflected in different ways across the states. It is reflected notably in states which offer their own boards besides the pan-India CBSE and ISC. In Maharashtra, the number of students appearing for the HSC state board exam outnumbers the all-India CBSE and ISC by almost 80 times. So results season is an annual face-off between students from different boards.
In Mumbai, toppers of the state's HSC Board exams find it difficult to get into the stream of their choice in the college of their choice due to the presence of CBSE students. It is commonly known that state boards are less liberal with marks than CBSE and ISC. The notable exception here is the Kerala Board where out of a total of 4,60,743 students who appeared for the class XII Board exams, as many as 9,870 scored A grade in all subjects. Out of these, 125 students scored 100 % marks. The changing trend has even compelled the West Bengal Board, traditionally known for its tough marking, to change its exam pattern keeping up with CBSE and ISC.
Teachers across the country are echoing the same sentiment that soaring scores are creating an unhealthy competition among students. "It's become so intense, it's down to every .001 percent difference," says Deepshikha Srivastava, principal of Mumbai's Rajhans Vidyalaya CBSE board school and junior college. In Mumbai, as top scores have risen across Boards, colleges have seen cut-offs rise by as much as 7 percentage points in the last year. "The current system is hurting a lot of bright students because they are left feeling they're not really intelligent, based on their percentage scores," adds Ashok Wadia, principal of Jai Hind College.
Principals feel that a more uniform syllabus that leads to a more uniform marking system across Boards is the order of the day.
Indian Debating League 2023 Concludes After 6000 Debates Across 450 Schools, at IIT Delhi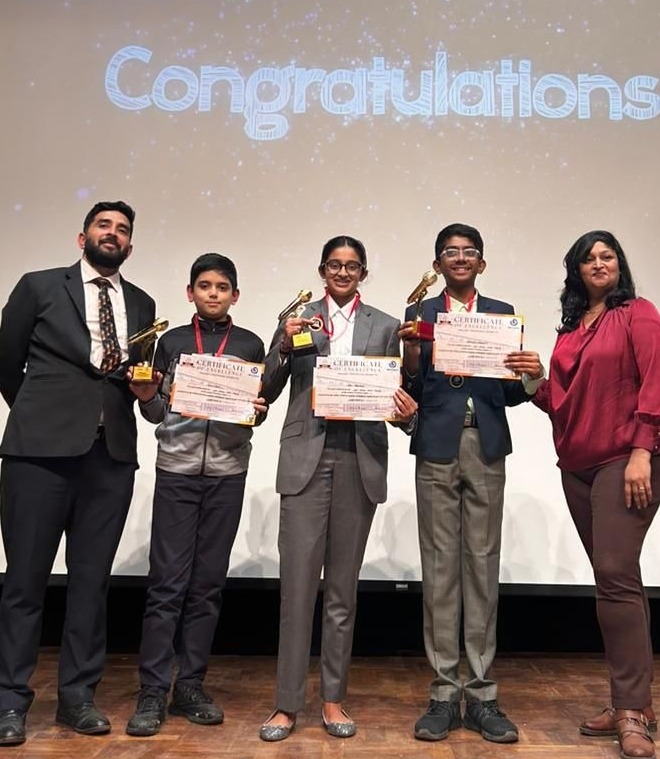 In a thrilling, high-energy competition, the Indian Debating League (IDL) 3.0, which brought together 450 schools across 25 States and Union Territories across the country, successfully concluded its highly anticipated Finale at IIT Delhi today. Team Maharashtra won the coveted title of Indian Debating League in the Middle school category (IDL) 2023- 3rd Edition while Team Haryana stood first in the Junior & Senior school category. This event has not only showcased the remarkable talent of our nation's young debaters but also underscored the importance of exploring our cultural roots across the Eras and reclaiming our heritage. The event promised a dynamic exchange of ideas, with a distinguished panel of Judges from IIT DebSoc. Global Language learning leader, Burlington English and Indian Debating League (IDL) hosted the finals of the Indian Debating League at IIT Delhi.
This year's edition attracted participation from schools from all corners of India, including Vasant Valley, New Delhi; Step by Step, Noida; Strawberry Fields High School, Chandigarh; Dhirubhai Ambani International School, Mumbai; Learning Paths School, Punjab; Jammu Sanskriti School; Kanha Makhan Public School, Vrindavan; Billabong High International, Jabalpur; American International School, Chennai; Woodstock School, Mussoorie; NASR School, Hyderabad and Jayshree Periwal International School, Jaipur.
Amit Baveja, MD, Burlington English India said, "As we conclude the exhilarating journey of the Indian Debating League 3.0 Finals, Burlington English is proud to stand alongside IDL and IIT Delhi in fostering a culture of eloquence, critical thinking, and collaborative learning. As an extension to our commitment towards the New Education Policy 2023 that strongly emphasizes developing oral, written, and digital communication skills, to enable effective expression of ideas and collaboration among students, we align seamlessly with the spirit of this competition. We believe that through platforms like IDL, we are not just shaping skilled debaters but contributing to the development of articulate leaders for tomorrow."
Renowned and celebrated for fostering 21st-century skills in a gamified, engaging format, the Indian Debating League is a unique format modeled on the IPL. Having partnered with Debate Coaches from the top 10 countries on the WSDC Leaderboard, they are keen to put Indian Student Talent on top, tangibility ensuring recognition.
Commending the IDL 3.0 Finale, Rajnish Kumar, co-author of "The Power and Curiosity" and COO, of National e-Governance Division, Digital India Corporation said "Curiosity and the art of debate are two powerful forces that drive intellectual exploration and foster a deeper understanding of the world around us. These interconnected aspects of learning not only stimulate critical thinking but also ignite a passion for knowledge and discovery. When combined with the art of debate, curiosity becomes even more potent. Debates like this can empower individuals to become lifelong learners, critical thinkers, and active participants in shaping a more informed and inclusive society.
Kamal Kashyap, Founder, and CTO of, Indian Debating League said, "In a month the Olympics of Debating will happen at WUDC Vietnam, setting the trend for the hiring of University Coaches at Harvard, Stanford, and Oxford, as well as National Debate Coaches and Judging Paradigm for contemporary themes around the world. Our national Debating Leagues like IDL 3.0, Republic Day Forensics, Frankenstein Sustainability, as well as mentoring the 350+ Adjudicator Landscape for India is the foundation upon which we look forward to leapfrog in building future skills."
The final Event at IIT Delhi was an electrifying display of oratory skills by contestants from 3rd to 12th grades, engaging with the theme The Odyssey of India- Ancient India to AI Led India, rethinking culture and reclaiming our heritage.