Scored high in your class XII? It may not be enough to secure a college of your choice in a course of your choice.
Rising cut offs are driven by ever rising scores by CBSE students. An analysis of the scoring patterns reveals its flaws and how it is promoting mediocrity instead of merit. In this melee, deserving students are missing the bus.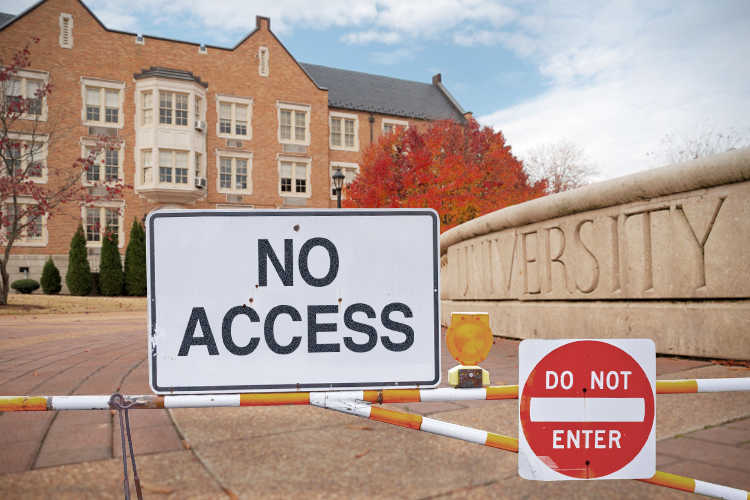 2 days after the Central Board of Secondary Education (CBSE) announced the results for the class of 2016 a now familiar story featuring disappointment, exasperation and shattered hopes is repeating across the country. The problem isn't students scoring poor grades; in fact it is the exact opposite. It is the case of new benchmarks being set for CBSE scores year after year. With increasing number of students now scoring in the range of 95 – 99 % the bar has been set abnormally high. For example, this year's top score of 99.4 % is a mere 0.2 % lower than CBSE's all-time high of 99.6 % scored in 2014.
Here is a look at the shining results this year. Approximately, 90,000 students scored 90 % or above while 14,000 scored 95 % or more. With a vast majority of students breaching the 90% barrier, scores in the range of 85 – 95 % fail to impress anymore. More importantly, these scores no longer can get students an admission into a good college with the subject of their choice.
You may wonder, has the Indian IQ shot through the roof to produce so many high performing students? How exactly are so many students doing so well? Educationist Vineet Joshi points out to the increased awareness level of students and parents, usage of technology to prepare for examinations, better access to past papers and marking schemes through the Board website and finally the paper pattern itself. "There has been a drastic shift from descriptive-type questions to objective ones. Examination scores are directly proportional to the number of objective-type questions in the question paper," says Dr Yagnamurthy Sreekanth, professor (Education) and head, educational survey division, Nation Council of Educational Research and Training (NCERT). Interestingly even descriptive questions are turned into objective questions by specifying 'give three reasons', explain with 'four examples,' thus making it easier to score.
Though this has churned out top ranking students, but not everyone is convinced that this is the best assessment of a student's learning. Case in point is the observation by teachers at Delhi University (DU) that at times students scoring in the range of 75-85% fared much better than those who scored higher than 85%.
While it cannot be generalised, it does reveal the unpleasant side of such evaluation. "There is a need to understand the difference between knowing a subject and performing well in an exam," says LV Sehgal, principal, Bal Bharati Public School. Joshi feels it depends on the question paper really. "If a question paper has not been designed well, a high score does not indicate a good knowledge of the subject, but a good knowledge of the answers to the questions being asked."
According to him, it is a matter of concern that question papers may have failed to keep pace with the awareness levels of the students thus allowing them to beat the examination system and post higher and higher scores. "There is definitely a pattern evolving in the question papers administered by Boards and students' ability to crack this with the help of coaching institutions and private tuitions," says Sreekanth.
This has led to a glut of students competing for very few seats in the DU. Here are the figures, out of a total of 10,67,900 students who appeared for the CBSE class XII exam this year the pass percentage stood at 92. Of these students, most of the students were from Delhi. In comparison, there are only 54,000 seats spread across 63 colleges in DU.
Besides the unique demand and supply situation, this disturbing trend is reflected in different ways across the states. It is reflected notably in states which offer their own boards besides the pan-India CBSE and ISC. In Maharashtra, the number of students appearing for the HSC state board exam outnumbers the all-India CBSE and ISC by almost 80 times. So results season is an annual face-off between students from different boards.
In Mumbai, toppers of the state's HSC Board exams find it difficult to get into the stream of their choice in the college of their choice due to the presence of CBSE students. It is commonly known that state boards are less liberal with marks than CBSE and ISC. The notable exception here is the Kerala Board where out of a total of 4,60,743 students who appeared for the class XII Board exams, as many as 9,870 scored A grade in all subjects. Out of these, 125 students scored 100 % marks. The changing trend has even compelled the West Bengal Board, traditionally known for its tough marking, to change its exam pattern keeping up with CBSE and ISC.
Teachers across the country are echoing the same sentiment that soaring scores are creating an unhealthy competition among students. "It's become so intense, it's down to every .001 percent difference," says Deepshikha Srivastava, principal of Mumbai's Rajhans Vidyalaya CBSE board school and junior college. In Mumbai, as top scores have risen across Boards, colleges have seen cut-offs rise by as much as 7 percentage points in the last year. "The current system is hurting a lot of bright students because they are left feeling they're not really intelligent, based on their percentage scores," adds Ashok Wadia, principal of Jai Hind College.
Principals feel that a more uniform syllabus that leads to a more uniform marking system across Boards is the order of the day.
NIOS celebrates 33rd Foundation Day
Dr. Subhas Sarkar addresses the 33rd Foundation Day Celebrations of NIOS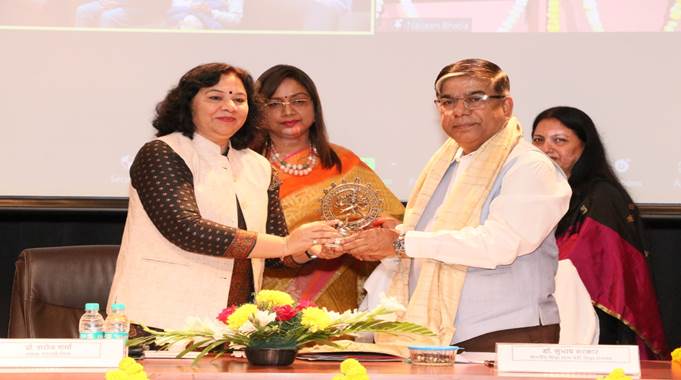 Union Minister of State for Education, Dr. Subhas Sarkar addressed the 33rd Foundation Day Celebrations of NIOS as the Chief Guest.
The function was attended by senior officials of the Ministry of Education, Chairpersons of educational institutions, Heads of Departments, officers, and staff of NIOS. Prof. Naval Kishore Ambasht, former Chairman, of NIOS and Pro-Vice Chancellor, of the Central University of Haryana, Prof. Sushma Yadav graced the occasion.
Dr. Subhas Sarkar in his address appreciated the various programmes and schemes of NIOS and said that NIOS is lighting the lamp of knowledge all over the world. Talking about the Azadi Ka Amrit Mahotsav, he mentioned that today's children will be young people in the age group of 30-40 years on the completion of 100 years of independence and will be responsible for building our nation.
He said that the Ministry of Education has entrusted NIOS with several responsibilities such as developing inclusive education resources, expanding the open and distance education system in states/UTs, translating all courses into more languages as required, creating Indian Knowledge Tradition based courses and propagating Indian culture by translating them into major foreign languages. He also praised the programmes of NIOS enrolling 10 crore adults under 'Basic Literacy Assessment', training of in-service teachers, Gender Green Project, and training in Yoga. He said that Indian Sign Language as a subject at the secondary level has been acknowledged on national and international platforms. He described the launch of an e-library called 'DEEP' by NIOS as a big step forward.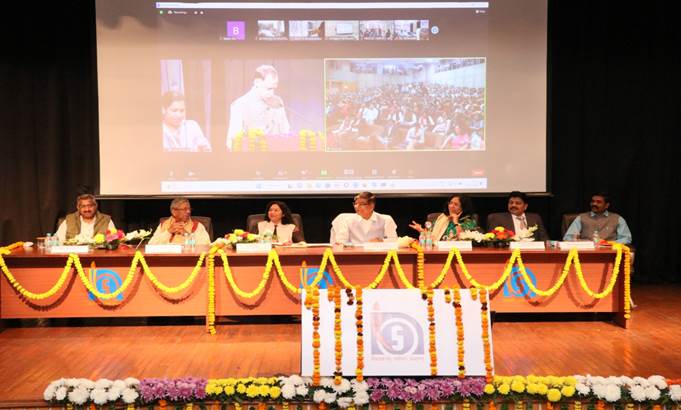 Prof. Saroj Sharma spoke about the journey of 33 years of NIOS and highlighted the special achievements. She said that NIOS is one of the two National Boards of Education under the Ministry of Education, which provides school education through Open and Distance Learning (ODL) for secondary, senior secondary, and vocational education. She elaborated on the role of NIOS in the field of education, efforts being made by NIOS for the successful implementation of the New Education Policy, Virtual Open School, Digital Library (DEEP), NEPIA Project, MoU with Ministry of Defence for Agniveer Project, setting up of Mukta Kaushal Kendras and subjects offered under Indian knowledge Tradition.
It was also conveyed by her that a curriculum called 'Aarambhika' is being developed by NIOS for catering to the Indian Diaspora.
A documentary based on the journey of 33 years of educational endeavours of NIOS was presented on the occasion. In this documentary, 'All England Badminton winner Pullela Gopichand said that most of the players in his badminton academy are getting an education from NIOS.
NIOS alumni, Ms. Niranjana and Vinod Kumar Chaudhary were also felicitated on the occasion. Shri Vinod Kumar said that only due to his education in NIOS, he was able to get the credit of making the Guinness Book of World Records 10 times (8 in Typing and 2 in sports). A proud learner of NIOS, Ms. Niranjana is a successful ventriloquist. Prof. N. K. Ambasht, former Chairman, NIOS said that in this age of technology, innovations must lead to developing 'standalone' courses for the Indian Diaspora, to achieve the goals of the National Education Policy- 2020. Pro-Vice Chancellor, Prof. Sushma Yadav said that the role of NIOS increases in the light of New Education Policy. NIOS has such potential that the institute will be able to achieve the ambitious goals of National Education Policy 2020 in the coming years.
The half-yearly magazine of NIOS 'Pragyan' was released by Dr. Subhas Sarkar on this occasion.