Shaping Early Experiences: Integrating STEM, STEAM and Experiential Learning Concepts
One of the most common decision areas faced by parents is whether to choose a school with STEM, STEAM or Experiential Learning pedagogy. Each of these new learning pedagogies believes in exposing children to multiple approaches and evaluate the impact on student learning.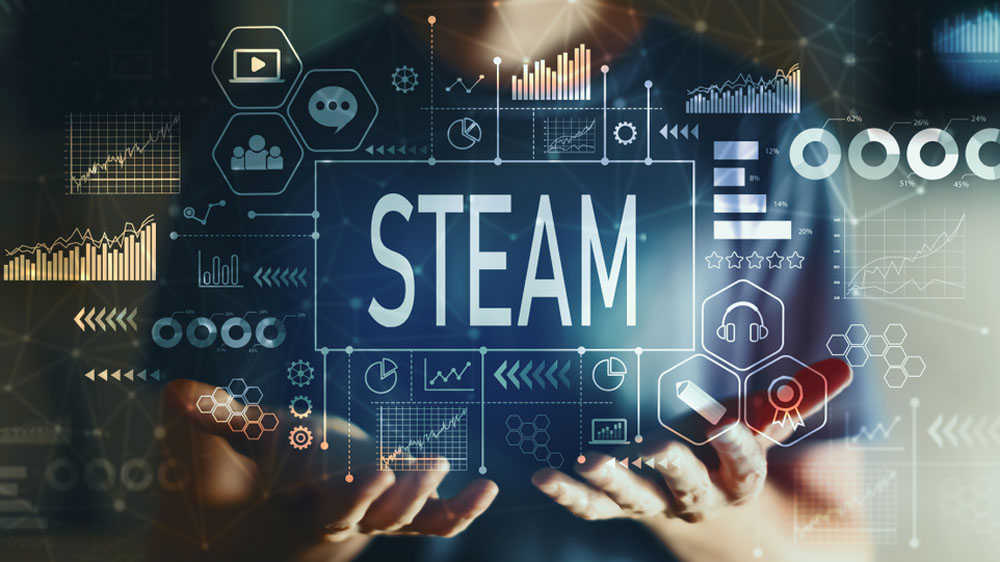 The search for an elementary school is an overwhelming experience for parents. They are faced with the pressure of choosing the right school even before their child learns to speak. Between the multitudes of curriculum, infrastructure and school walks; it is often a difficult choice.
One of the most common decision areas faced by parents is whether to choose a school with STEM, STEAM or Experiential Learning pedagogy. Each of these new learning pedagogies believes in exposing children to multiple approaches and evaluate the impact on student learning. Let's have a closer look at each of these teaching styles and understand what they deliver.
STEM and STE(A)M – How does the learning look like?
STEM stands for Science, Technology, Engineering and Math. Educators believe that even before children graduate to universities and select their specials, they must engage with these subjects when they are young. Alison Graham, a STEM coordinator at Atkins' Cardiff office, feels that engaging primary school children around these subjects help them immensely in their future careers. Moreover, children enjoy it too. They respond to these activities positively as it nurtures their problem solving and creative skills.
In the recent past though, STEM has seamlessly transitioned into STEAM as education experts felt that STEM fundamentally lacked the creative element. To ensure that creativity and innovation as a focus area is not lost, STEAM was introduced. An additional A for Arts was added to the earlier STEM. Both these curriculums emphasize critical thinking, problem-solving, communication, collaboration and creativity at each grade.
STEM learning creates meaningful learners. STE(A)M learning environment, however, allows students to draw connections between concepts learned in school and real-life challenges. To help develop problem-solving skills STE(A)M encourages them to master foundational skills.
The children are further challenged to solve these issues using their critical thinking skills. Although STEM is associated with mathematics and science techniques, integrating other disciplines like Art, Language and Social Sciences enable students to gain a macroscopic view of world problems. In the process, developing the STEM habits of the mind.
How does STE(A)M benefit learners?
a. Exposes students to creative thinking processes
When students engage different concepts of STEAM in a project, they experience guided inquiry where they must ask thoughtful questions, engaging in a deeper dialogue, discovering answers and slowly learning to problem-solve creatively.
b. Encourages meaningful collaboration
Most STE(A)M projects involve teamwork, coordination and thoughtful dialogue to discuss ways to solve problems. It strengthens teamwork, responsibility, authority and knowledge of the group.
c. Enhances critical thinking
STEAM activities enable learners to think systematically through problems, applying the approaches of engineering and technology to solve and also understand when to step back and look at the larger picture.
d. Develop unique ways to solve a problem
Since STEAM projects provide equal opportunities to all students, unique ways to solve a problem are discovered. This challenges stereotypes and creates "out-of-the-box" learners.
e. Show them different ways to value Art
Along with STEM application that focuses on Mathematics for problem-solving, Arts connect various mediums like vocal music or visual arts to increase engagement. This brings about creative innovation to the fore required in specialised services.
​Experiencing Experiential Learning
Opposed to STEM or STEAM learning techniques, experiential learning focuses on building life skills. Early learning in an Experiential Learning environment entails the student to seek beyond academic pursuits. Quite literally, it encourages learning by doing. American educational theorist David Kolb believes that true learning happens through transformative experiences. He brings to the fold learning by observation and reflection, concrete experience, forming abstract concepts, creativity and active interactions.
To provide a better understanding, preschools, which practice Experiential Learning, encourage the development of life skill concepts through these select scenarios:
1. Grocery shopping in Math
A pretend grocery store that allows students to select, weigh, count and calculate. These activities enhance their math skills while gaining a view of real-life scenarios.
2. Fancy Dress and Food
From school plays and other special days at school, students are encouraged to think of trademark dishes to suit the occasion and get it to school. It creates multi-ethnicity in kids.
3. Combining subjects into one lesson
Hands-on art activities such as using dough or clay, students are encouraged to make geometric shapes they have learned so far. Also termed as crossover learning, these activities sharpen their thinking abilities.
Experiential learning enables children to pursue their areas of interest through simulated problem situations as they arise in real-life. STEM focuses on Mathematics as the base to develop problem-solving abilities, STEAM uses arts to train well-rounded and creative minds. Experiential Learning, on the other hand, focuses on empowering children to become more patient, resilient, quick thinkers, problem solvers and tough to deal with life's challenges by working on their life skill abilities.
Conclusion
It is increasingly felt that the young learner's imagination is shaped with a perfect blend of STEM, STEAM and Experiential Learning today. Educators are embracing a framework that integrates the values of each of these key approaches to create world-class learners.
An interplay, therefore, of all 3 frameworks, is essential to create empowered, aware, sharp and empathetic future learners. Fascinating it may sound but primary schools are borrowing the best of each value system to create successful learners today. So, parents are best advised to seek out schools with a blended approach.
According to Education Closet (2017), STEAM creates students who are willing to "take thoughtful risks, engage in experiential learning, persist in problem-solving, embrace collaboration, and work through the creative process" and describes these learners as the "innovators, educators, leaders, and learners of the 21st century".
Dr Manimekalai Mohan is Founder, Managing Trustee and Correspondent, SSVM INSTITUTIONS, Coimbatore
Image Courtesy: franchiseindia.com
Pariksha Pe Charcha 2023 – Registrations Open
Interact with Shri Narendra Modi, Prime Minister of India, to discuss and overcome the stress emerging out of examinations in order to celebrate life as an Utsav.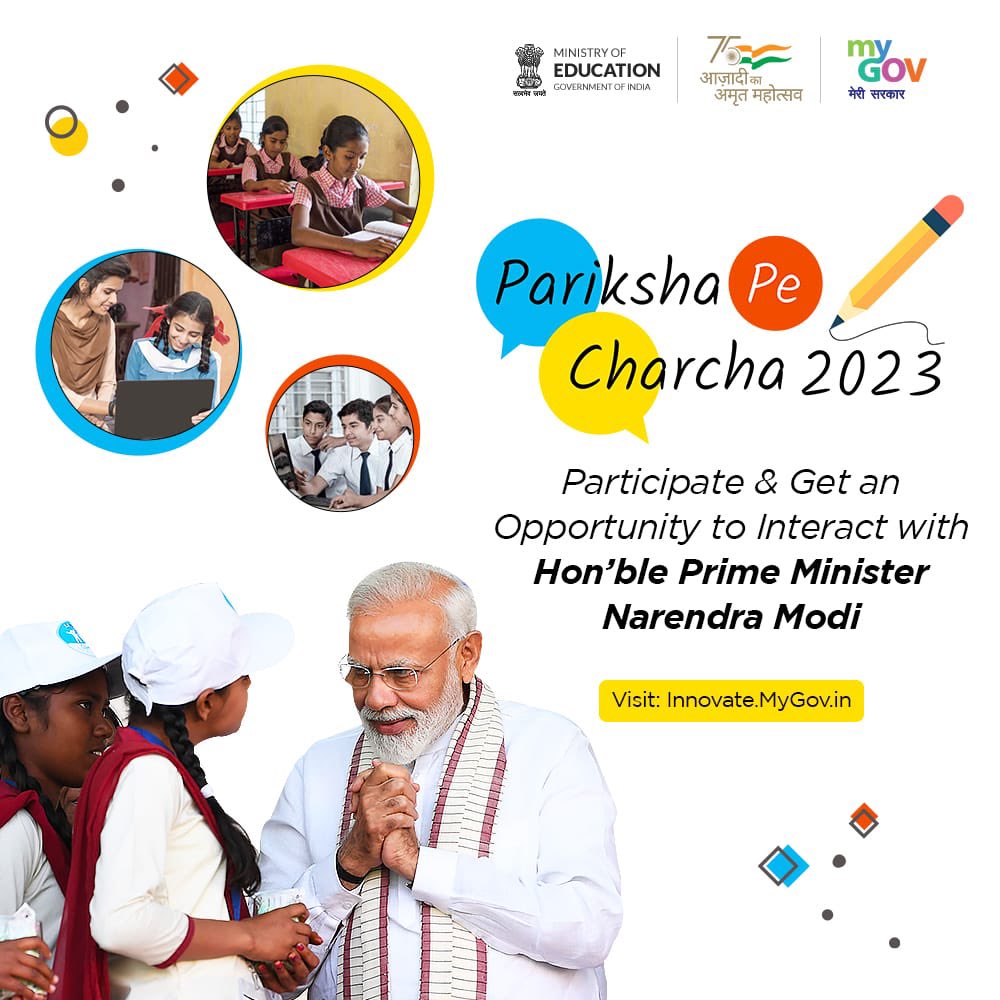 Prime Minister Shri Narendra Modi conceptualized a unique interactive program – Pariksha Pe Charcha wherein students, parents, and teachers across the nation and also from overseas interact with him to discuss and overcome the stress emerging out of examinations in order to celebrate life as an Utsav.
I call upon all #ExamWarriors, their parents and teachers to take part in these interesting activities relating to Pariksha Pe Charcha 2023. Let us collectively work towards creating a stress free environment for our students. #PPC2023 https://t.co/ovubThyvP1

— Narendra Modi (@narendramodi) November 30, 2022
This event has been organized successfully for the last five years by the Department of School Education & Literacy, Ministry of Education.
दूर होगा #ExamWarriors का परीक्षा का डर, मिलेगा तनाव से मुक्ति और सफलता का मंत्र।

परीक्षा के लिए और अधिक तैयार होने के लिए बनिए प्रधानमंत्री श्री @narendramodi जी की परीक्षा पे चर्चा 2023 का हिस्सा। आज ही रजिस्टर करेः https://t.co/mmOSAxKl4Q #PPC2023 pic.twitter.com/wtanwlNjsX

— Dharmendra Pradhan (@dpradhanbjp) December 6, 2022
School Students of classes 9 to 12, teachers, and parents shall be selected through an online creative writing competition. The portal is live for registrations from 25th November 2022 and will remain open till 30th December 2022 on a bouquet of themes listed below:
Themes for Students
1.       Know your freedom fighters
What life stories have you heard about Freedom fighters of your State or Region?
What inspirations do you draw from their life?
How do you want to serve your nation?
2. Our culture is our pride
What is special about your state's culture?
What elements of that culture make you feel proud of your country?
3. My book my inspiration
Which is a book that has shaped you greatly and why?
4. Save Environment for future generations
What are your ideas about sustainable development?
What challenges, do you anticipate for our future generation due to climatic changes?
What measures must we take to protect our environment?
How can you contribute to sustainable development as a student?
5. My life, my health
Why is remaining healthy important?
What do you do to remain in good health?
6. My startup dream
Entrepreneurship among students towards self-reliance for succeeding in life and at the same time contributing to the nation's economy and work culture is the need of the hour.
What are your dreams about your own startup?
7. STEM education/ education without boundaries
NEP 2020 recommends flexibility in the choice of subjects by the students. Students will have the liberty to take subjects of their choice, choose their own path, and pursue a profession of their own choice. There is life beyond Science and Mathematics too.
What do you think about this?
What challenges do you see in this transformative recommendation?
What are your suggestions?
8. Toys and Games for Learning in Schools
Toys and Games can also be a source of learning.
Write your view about students learning through toys and games at the secondary stage.
Themes for Teachers
1. Our Heritage
What is the essence of Teaching 'Indian' Traditional Knowledge for the Holistic development of the learners?
How would you plan to teach this, integrating it into the areas you undertake in school?
2. Enabling Learning Environment
What should be your role as a teacher to create a healthy and conducive classroom environment for better learning and the emotional and mental well-being of your learners?
How will you structure activities to ensure the participation and learning of all the learners?
What are your thoughts and opinion on 'peer learning'?
3. Education for Skilling
Skill education is very important. Though the entire education system needs to be transformed for providing skill education in our country, the promotion of Vocational Education among secondary students is the need of the hour. The reason being many students do not prefer to pursue academics/ higher education, rather they want to explore different avenues to go ahead in life.
What are your thoughts on this?
4. Lesser Curricular Load and No fear of exams
Students learn through experiential learning and project-based curriculum; having confidence in what they learn and how they learn will automatically reduce the pressure of examination.
What initiatives, as a teacher you will take to implement this perspective of the NEP2020?
5. Future educational challenges
In your opinion what are the current educational challenges?
How should schools, teachers, and parents facilitate the children to cope with the changes in educational expectations?
Themes for Parents
1. My child, my teacher
What is something interesting that your child has taught you?
How have you learned it and adapted to it?
Why is it important to adapt to the interests of our children?
2. Adult Education- Making everyone literate
What according to you is the importance of Adult Education?
How can it lead to an empowered nation?
How can children contribute to adults' understanding of modern issues?
3. Learning and growing together
How will you complement your child at home with the learning at school?
Write a creative note on your role as a parent in the healthy learning process of your child.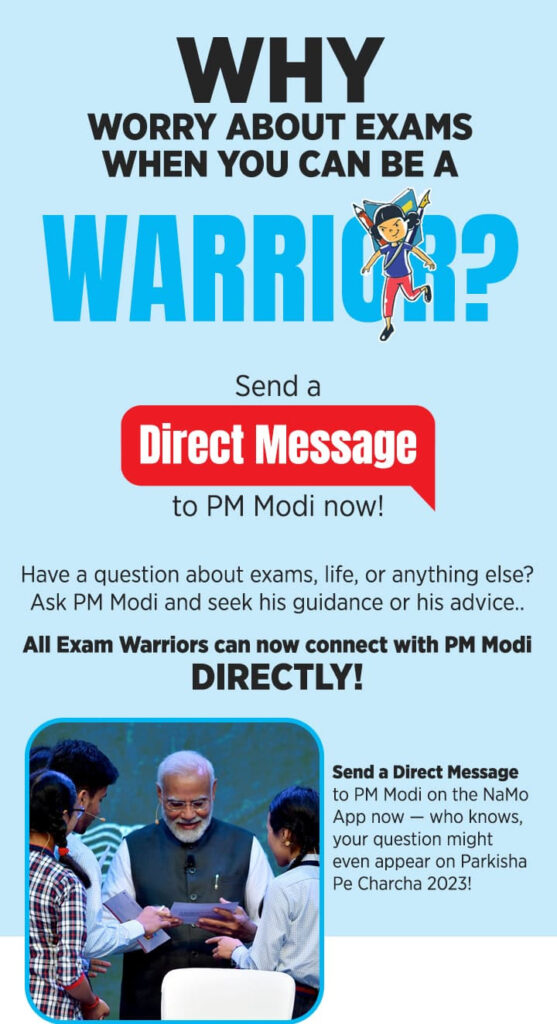 About 2050 students, teachers and parents selected through competitions on MyGov may be gifted with PPC Kits and a certificate of appreciation from the Director, NCERT.