Single-sex education or co-education?
What should a parent prefer, single-sex education or co-education? And why? There are flip sides of every coin, but here's why Co-Education wins our thumbs up.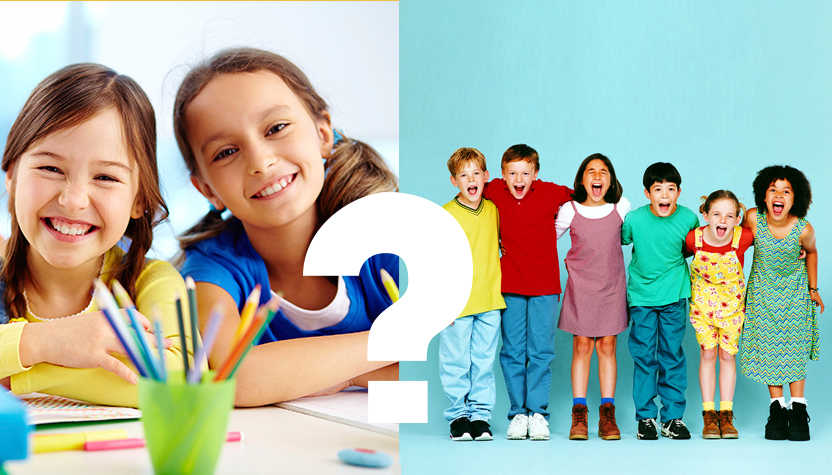 There are many parents pondering over this question. In India, where a gender bias has almost become a necessity, there are schools offering both the choices. But well, education … should it depend on what parents want or should it be more about what is best for the child?
So, what actually is the best for our future generation?
Why Single-sex Education?
In History
There was a time, if we go back in recent history, when males were considered to be superior to females. Education wasn't even considered for women who were supposed to stay at home and do household chores, while men were supposed to go out, learn new things for being a better clergy, leader, etc. However, it was gradually realized women need to know a lot more to be a better mother, wife and teacher. And thus came out the need to have educational institutions for women too. However, what the women were to be taught was very different from what men were to be educated about, so the curricula had to be different.
That was definitely the time when there was a need to have single-sex educational institutions.
But then, times changed. Women in India and subcontinent, under the western influence, had started joining hands with their male counterparts, participating along with them, though with the lack of proper knowledge, they couldn't stand as equals.
In Present
There are some who'd vote hands-down for single-sex education. They do find reasons enough. They say there differences in both the genders and thus their physical and psychological requirements. This means the two genders don't need an equal training. Other than the two opposite genders being distractions, it is a well-established fact how the brains of both the genders evolve, develop and function. To teach them better, to help them develop better, they say it's good to keep them separate. Also, there are researches that say girls and boys prefer different subjects, and thus should be focusing like-wise.
Why Co-ed?
In History
Like said earlier, when females started joining their male counterparts, along with the rise of demand of education, there started a rise in demand of equality too. For example, while men were so used to being engineers, women too started being engineers, so they'd need to get trained equally. The idea was met with lots of protests initially, but eventually was well-accepted by many. And there were reasons. With the women handling their household chores, fulfilling the needs to an entire family, it eventually came out that women needed some education more than what they have been receiving till then. And then, as the women started practicing professions that men did, an equal education became all the more important.
In Present
So, can a single-sex educational institute offer what a co-ed does? The same competition that the two genders face when out of schools and colleges? The same preparation? Will the girl students be able to equal their male students?
When the students study sitting next to the opposite genders, it becomes obvious that they'd be friendlier with each other, be better adaptable with each other, understand each other better. If we start thinking of what the students will come to face when they are out of schools and colleges, we would like our wards to study in co-eds.
When they claim that girls are not apt at boys in subjects like Math, Chemistry, Physics, etc., while there are boys who are not as apt as girls in English, Communicative writing, etc., shouldn't we try to give them an environment where they can adapt and learn from each other.
While there are many parents who worry about the safety of their wards, it has been reported that the students who are in co-ed institutions feel safer than those who are in single-sex education. Also, these students knowing they have been trained as equal as their opposite gender, develop more confidence when they face the real-life out of schools and colleges. Sharing ideas, opinions, judgments becomes easier for them thus giving them a wider arena to wonder and explore. There also have been reports that the learning ability also increases when with opposite genders.
Since the two genders study together, they come to respect each other and thus becomes easier for them to be friends. The overall percentage of bullying and harassment in co-eds is way lesser in co-eds.
It has been developed as a fact that girls from co-ed schools contribute more to the classroom activities than those in single-sex education. Also, contradicting those who say girls are inept in technical subjects, girls from co-eds have been reported to be as good as boys in Math, Chemistry, etc., and boys in co-eds do equally good in subjects English, Communication, etc.
My Personal Conclusion
Living in the 21st century, students need to be prepared of what comes next, reflecting the future. The ideas suggesting girls won't be able to compete in Math and Physics along with boys, boys can't compete in subjects like Home Science and creative writing are not accepted by the latest generation, neither the parents nor the students. What we need to provide our students and wards is a rich environment, without limitations or just the required limitations. Making this environment gender-rich gives students a space to bud themselves, presenting and accepting diversified opinions, which though are not a part of school curricula, but comes along with co-education.
Single-sex education might be a comfortable way to education, comfortable not for the students but for the parents and their orthodox views and traditions coming out of which they find tough. Co-education will throw some challenges on the face of our wards, co-education will throw yet bigger challenges on the face of parents, will directly challenge some of our customs and traditions … but isn't that what as a society-whole need to fight against?
As I jot this down, I already can hear some parents talk of security of their girl child. And I question … Who'd better be able to face a danger incident, a girl who's been only among girls and has never faced guys or a girl who has studied sitting next to guys, who'd know her rights? I agree there can be a flip side to co-ed style as well … But that's where we as parents, teachers, schools need to strike a balance.
Thumbs-up for co-education!
Education for Girls
Department of School Education and Literacy (DoSEL), Ministry of Education is implementing 'Samagra Shiksha', for universalization of quality education throughout the country in coordination with the States and UTs.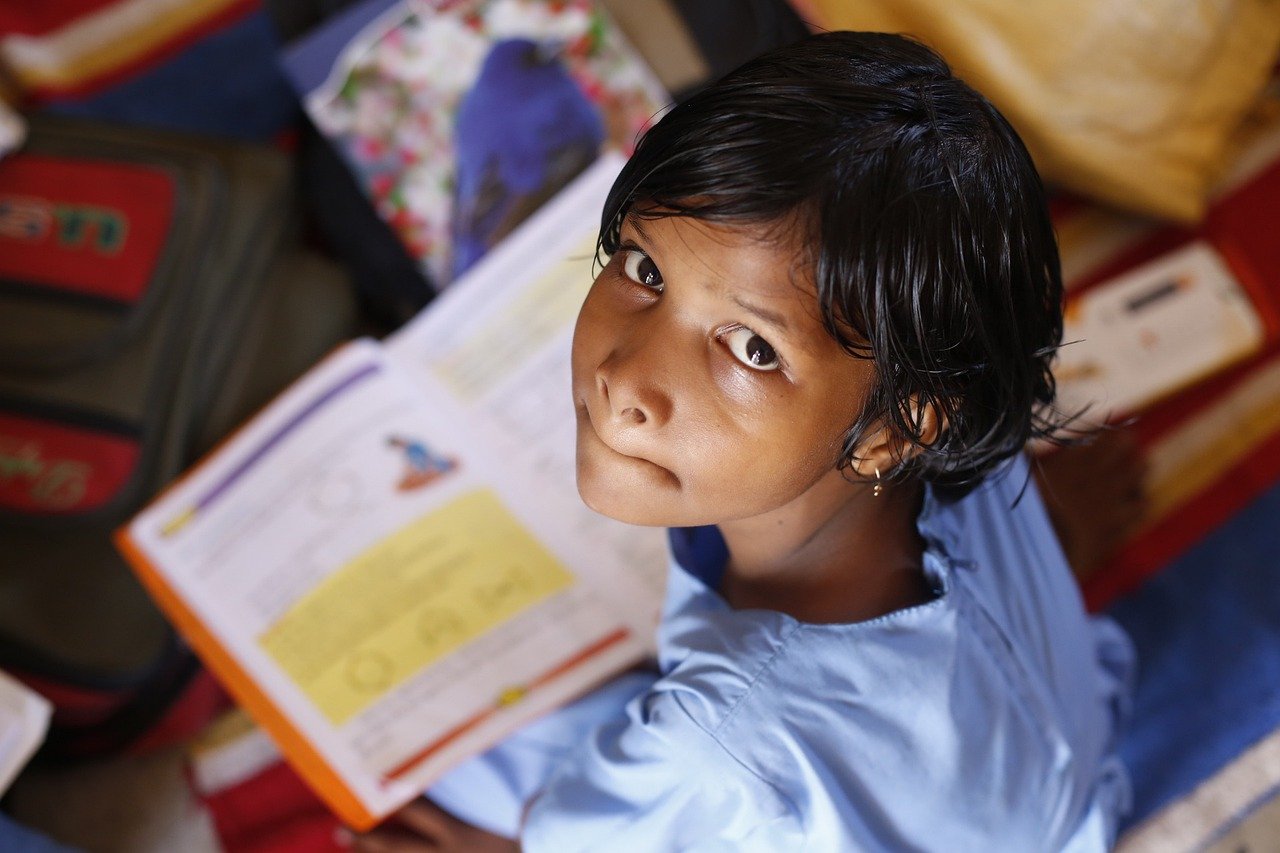 Education is a subject in the concurrent list of the Constitution and the majority of schools are under the jurisdiction of the State Government. Department of School Education and Literacy (DoSEL), Ministry of Education is implementing a centrally sponsored Integrated Scheme for School Education 'Samagra Shiksha', effective from 2018-19, for universalization of quality education throughout the country in coordination with the States and UTs. Bridging gender and social category gaps at all levels of school education is one of the major objectives of the Samagra Shiksha. From the year 2018-19 to 2020-21, the Drop-out rate of girls at the Secondary level decreased from 17.03% to 13.7%, Gross Enrolment Ratio (GER) at the secondary level increased from 76.93 to 79.45, and GER at the higher secondary level has increased from 50.84 to 54.65. (Source: UDISE+).
Under Samagra Shiksha, there is a provision for gender-segregated toilets in all schools. As per UDISE+ 2020-21, 97.45% of Government schools have gender-segregated toilets. Also, there is a provision of a Composite School Grant which may be used for annual maintenance and repair of existing school buildings, toilets, and other facilities to upkeep the infrastructure in good condition.
School Health Programme, under Ayushman Bharat which is a joint collaborative initiative of the Ministry of Health and Family Welfare and DoSEL, Ministry of Education, a module on 'Growing up Healthy' has been incorporated, which interalia includes information on physical challenges during adolescence and attaining puberty.
The National Council of Educational Research and Training (NCERT) is implementing the Adolescence Education Programme (AEP) as part of the National Population Education Project (NPEP). One of the learning outcomes of AEP is to make the learners aware of the concerns of adolescence, i.e. process of growing up during adolescence, and to inculcate in them a positive attitude regarding these concerns.
Additionally, vide a joint letter of Secretary, DoSEL, and Secretary, Ministry of Jal Shakti dated 08.03.2022, the states have been advised to utilize funds earmarked for Menstrual Hygiene Management (MHM) and management of menstrual waste under the Swachh Bharat Mission (Gramin) Phase-II at the village level, for installation or maintenance of incinerators in schools having girls from classes VI to XII and for creating awareness on MHM among adolescent girls and in the society in general.
Moreover, all States and UTs have been requested to take necessary steps to create awareness amongst adolescent girls in schools about the safe usage and the benefits of Sanitary Napkins. It has also been communicated that subsidized sanitary napkins are available at the Jan Aushadi Kendras set up by the Ministry of Chemical and Fertilisers, Government of India.
Under Samagra Shiksha, there is a provision of Kasturba Gandhi Balika Vidyalayas (KGBVs) in the Educationally Backward Blocks, which are residential schools for girls belonging to disadvantaged groups such as SC, ST, OBC, Minority, and Below Poverty Line (BPL). KGBVs were functional for classes 6th to 8th under the erstwhile Sarva Shiksha Abhiyan. Under Samagra Shiksha, a provision has been made to upgrade/converge the KGBVs with girls hostels to cover girls up to classes 10th (Type II) and 12th (Type III) to reduce dropout and enhance enrolment of girls at Secondary and Higher Secondary levels. In KGBVs, specific skill training is imparted to provide need-based vocational education to girls.
Further, Special State Specific Projects for varied interventions under equity are emphasized for enhancing access, retention, and quality of girls by promoting enrolment drives, retention and motivation camps, gender sensitization modules, etc. Financial Support is also being provided under State Specific projects as per the allocation of flexi funds under quality to the state subject to viable proposals received from the respective State and UTs. Such projects include Life Skills, Awareness programmes, Incinerators, Sanitary Pad Vending Machines etc.
Moreover, Samagra Shiksha aims at integrating Vocational Education with general academic education in all Secondary/Senior Secondary schools including KGBVs; enhancing the Employability and Entrepreneurial abilities of the students, providing exposure to working environment; and generating awareness amongst students about various career options so as to enable them to make a choice in accordance with their aptitude, competence, and aspirations.
The information was given by the Minister of State for Education, Smt. Annpurna Devi in a written reply in the Lok Sabha on 1st August 2022.