Single-sex education or co-education?
What should a parent prefer, single-sex education or co-education? And why? There are flip sides of every coin, but here's why Co-Education wins our thumbs up.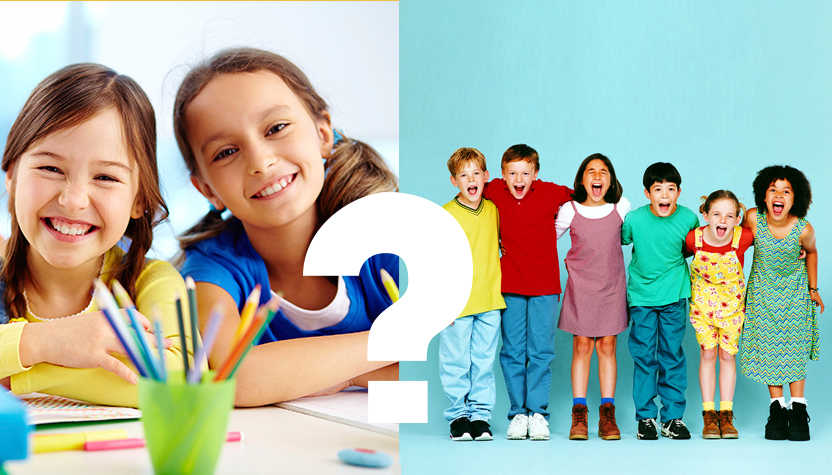 There are many parents pondering over this question. In India, where a gender bias has almost become a necessity, there are schools offering both the choices. But well, education … should it depend on what parents want or should it be more about what is best for the child?
So, what actually is the best for our future generation?
Why Single-sex Education?
In History
There was a time, if we go back in recent history, when males were considered to be superior to females. Education wasn't even considered for women who were supposed to stay at home and do household chores, while men were supposed to go out, learn new things for being a better clergy, leader, etc. However, it was gradually realized women need to know a lot more to be a better mother, wife and teacher. And thus came out the need to have educational institutions for women too. However, what the women were to be taught was very different from what men were to be educated about, so the curricula had to be different.
That was definitely the time when there was a need to have single-sex educational institutions.
But then, times changed. Women in India and subcontinent, under the western influence, had started joining hands with their male counterparts, participating along with them, though with the lack of proper knowledge, they couldn't stand as equals.
In Present
There are some who'd vote hands-down for single-sex education. They do find reasons enough. They say there differences in both the genders and thus their physical and psychological requirements. This means the two genders don't need an equal training. Other than the two opposite genders being distractions, it is a well-established fact how the brains of both the genders evolve, develop and function. To teach them better, to help them develop better, they say it's good to keep them separate. Also, there are researches that say girls and boys prefer different subjects, and thus should be focusing like-wise.
Why Co-ed?
In History
Like said earlier, when females started joining their male counterparts, along with the rise of demand of education, there started a rise in demand of equality too. For example, while men were so used to being engineers, women too started being engineers, so they'd need to get trained equally. The idea was met with lots of protests initially, but eventually was well-accepted by many. And there were reasons. With the women handling their household chores, fulfilling the needs to an entire family, it eventually came out that women needed some education more than what they have been receiving till then. And then, as the women started practicing professions that men did, an equal education became all the more important.
In Present
So, can a single-sex educational institute offer what a co-ed does? The same competition that the two genders face when out of schools and colleges? The same preparation? Will the girl students be able to equal their male students?
When the students study sitting next to the opposite genders, it becomes obvious that they'd be friendlier with each other, be better adaptable with each other, understand each other better. If we start thinking of what the students will come to face when they are out of schools and colleges, we would like our wards to study in co-eds.
When they claim that girls are not apt at boys in subjects like Math, Chemistry, Physics, etc., while there are boys who are not as apt as girls in English, Communicative writing, etc., shouldn't we try to give them an environment where they can adapt and learn from each other.
While there are many parents who worry about the safety of their wards, it has been reported that the students who are in co-ed institutions feel safer than those who are in single-sex education. Also, these students knowing they have been trained as equal as their opposite gender, develop more confidence when they face the real-life out of schools and colleges. Sharing ideas, opinions, judgments becomes easier for them thus giving them a wider arena to wonder and explore. There also have been reports that the learning ability also increases when with opposite genders.
Since the two genders study together, they come to respect each other and thus becomes easier for them to be friends. The overall percentage of bullying and harassment in co-eds is way lesser in co-eds.
It has been developed as a fact that girls from co-ed schools contribute more to the classroom activities than those in single-sex education. Also, contradicting those who say girls are inept in technical subjects, girls from co-eds have been reported to be as good as boys in Math, Chemistry, etc., and boys in co-eds do equally good in subjects English, Communication, etc.
My Personal Conclusion
Living in the 21st century, students need to be prepared of what comes next, reflecting the future. The ideas suggesting girls won't be able to compete in Math and Physics along with boys, boys can't compete in subjects like Home Science and creative writing are not accepted by the latest generation, neither the parents nor the students. What we need to provide our students and wards is a rich environment, without limitations or just the required limitations. Making this environment gender-rich gives students a space to bud themselves, presenting and accepting diversified opinions, which though are not a part of school curricula, but comes along with co-education.
Single-sex education might be a comfortable way to education, comfortable not for the students but for the parents and their orthodox views and traditions coming out of which they find tough. Co-education will throw some challenges on the face of our wards, co-education will throw yet bigger challenges on the face of parents, will directly challenge some of our customs and traditions … but isn't that what as a society-whole need to fight against?
As I jot this down, I already can hear some parents talk of security of their girl child. And I question … Who'd better be able to face a danger incident, a girl who's been only among girls and has never faced guys or a girl who has studied sitting next to guys, who'd know her rights? I agree there can be a flip side to co-ed style as well … But that's where we as parents, teachers, schools need to strike a balance.
Thumbs-up for co-education!
Sarala Birla Gyan Jyoti honoured with prestigious 'Climate Action Project School of Excellence' Award
Only 250 schools globally were recognized because of their intense work on climate education in a whole-school approach. The recognition was awarded by Cartoon Network Climate Champions and Climate Action Project.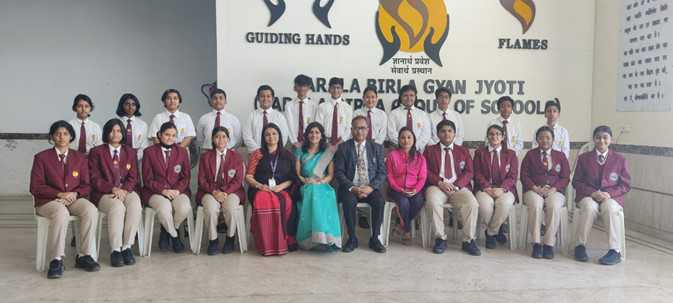 Sarala Birla Gyan Jyoti in Guwahati, India, was awarded the Climate Action Project School of Excellence. Only 250 schools globally were recognized because of their intense work on climate education in a whole-school approach. The recognition was awarded by Cartoon Network Climate Champions and Climate Action Project.
Cartoon Network Climate Champions is a climate change awareness initiative that sets out to inspire kids to take on daily challenges that collectively can make a big difference to the health of our planet. It has been developed in collaboration with WWF, a world-renowned environmental organization.
Climate Action Project is a free, global education project that was launched by Take Action Global, an education non-profit based in the USA, involving 2,700,000 teachers and students across 146 countries. The project aims to help students learn about the climate crisis in authentic ways and disseminate solutions online. The recognized schools submitted their work for the past year and met extensive criteria, including a school-wide commitment to climate education and student solutions.
Sarala Birla Gyan Jyoti has participated in global projects RiseUp4SDGs (India), Let's Be Human, Be One (Serbia), LeapEd Global Learning – Climate Change (Malaysia), the 17 Sustainable Development Goals competitions, implementing the three R's schoolwide and planting gardens in the community, at home and school. Students committed to training to become active Global SDG Ambassadors to raise awareness during virtual Student Hubs with 21 other countries. Students also actively collaborated with students in Brazil, Croatia, South Africa, Sweden and the UK in task-based projects. Currently, all Climate Change projects are student-led.
The selected 250 Climate Action Project Schools of Excellence were announced on 4 November 2021, during Climate Action Day, an annual online live event attended by 250,000 people globally. The event speakers included HRM Prince William, President James Alix Michel, Seychelles, Rick Davis, NASA, Matt Larsen-Daw, WWF, HRM Princess Esmeralda, Belgium, Juan Pablo Celis Garcia, UN Environment Programme, and other world leaders and climate scientists.
The winners were announced by Dan Russell, the voice actor behind several characters in Cartoon Network global hit series The Amazing World of Gumball, and Nandi Bushell, an 11-year-old musician, an influencer, and passionate climate advocate.
Statement by HRM Prince William "We need youth's creativity to repair our planet. We need students to invent and to innovate – to think beyond where we are now and to be optimistic about our future."
Statement by Koen Timmers, Climate Action Project: "Young people have the capacity to do more than learning about climate change. They all can come up with solutions, take small actions, and inspire others to change their lifestyles."
Statement by Dr. Jennifer Williams, Climate Action Project: "Our community of educators has come together in support of climate education for all. We are committed to ensuring students have access to information, ideas, and opportunities to take action for the planet, and, today, these Schools of Excellence are leading the way for the entire world."
Statement by Dr. Diganta Halder, Principal Sarala Birla Gyan Jyoti: "Stopping Climate Change has become a critical issue that needs to be addressed by every human being, but even more importantly in our schools. Students should be aware of Climate Action and the importance of achieving the goals set by the United Nations for peace and prosperity for all by 2030 and to become leaders of impact in the future."