Students Find Themselves with JLF Youth Outreach Workshop at Jayshree Periwal School
When the world is shrinking to an online platform, there are some who are still stuck with fighting for basic necessities. A few students of Jaipur's top schools and some of rural areas come together… and try to bridge the gap.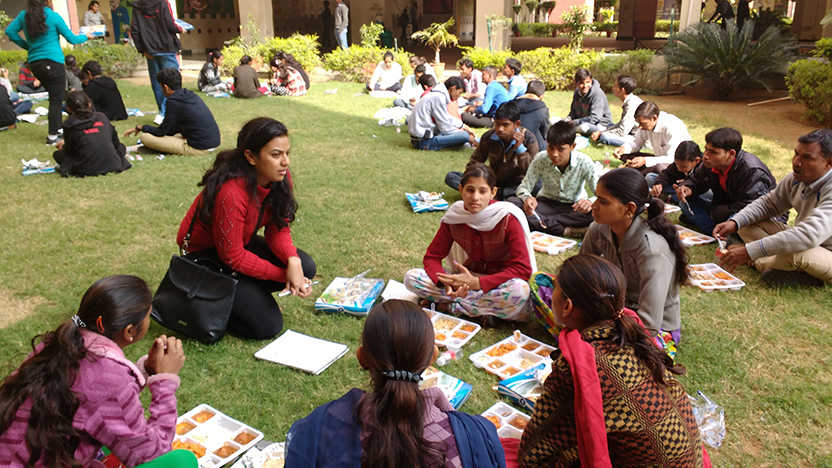 On a cold, wintry Makar Sankrant, as the city of Jaipur wakes up to festivities and kite flying, 50 young people begin a journey that explores their sense of identity and self-esteem over the next 10 days. The extraordinary journey towards themselves is supported by Jayshree Periwal High School, Teamwork Arts, and The Yuva Ekta Foundation.
The programme aims at bringing together students from different backgrounds to help each one of them examine and understand each others' daily lives and its complexities. Themed as 'Finding Me – a search for identity, a search for self', the programme discusses social justice and equity, integrating rural youth in Rajasthan with their more privileged urban counterparts, through a six-day theatre workshop.
Some of the participants come from places in Rajasthan as far off as Abu Road, Kumbhalgarh, Chittorgarh and Lakshmangarh to Amber on the outskirts of the city. There are others who live in Jaipur and have all the luxuries that life can buy. It begins tentatively —  the outsiders grappling with the anxieties and timidity of being flung so far out of their comfort zone and the host children unsure of how to deal with the guests — to break barriers and bring down walls of class and language with laughter and bonhomie to weave a tapestry of wisdom and love, assimilating each story. Each one is encouraged to speak and to share without fear.
For most of the outsiders, it is the first time they have left their village or town. Wide-eyed, they have entered a proper school for the first time, and most are happy to just get away from the daily drudgery. Girls, from Doosra Dashak in Lakshmangarh are glad they can simply attend school for the first time with no fetching water, no chores to attend to and the outcomes are easy to see.
Talking to ScooNews on the last day of the programme, Pooja Kumari, Rinki bai, Nisha, Raveena, Rajkumar, Zeeshan Khan, Mahipal Singh and Ajay Kumar can't stop talking of how comfortable they are and how much more confident. "The workshop," says group-in-charge Iqbal Khan, "has not only built confidence in children, but also teachers like me." Watching so many students from different strata, mingling together, doing something good has inspired him to make sure he educates his own children and help them build their future.
For the boys from Chittorgarh — Shambhu Lal, Kamlesh, Jagdish, Manoj, and Rakesh — it is simply being able to talk clearly and in English that instils a great deal of pride. are now proud to say that they have started learning to talk clearly and also in English! Mukesh, Amrit Lal and Ashok, all from the rural areas of Abu Road tell us how they now realize that talking to the opposite gender doesn't always mean making a pass at them.
For Barkha, Devesh, Sai, Radhika and Simran, of Jayshree Periwal High School, and Anmol Gupta, Divyanshi Sarin, Ishita Khandelwal, Malya Sharma, of Class 11, Rukmani Birla Modern High School, this is a huge learning ground. They have experienced what they have studied in their geography and history books. "Lack of water? No classrooms? No English?" What had bothered them so far had been late-night parties, latest mobile phones or fashion. The lack of water or girls their age walking long distances to fetch it was something they had believed existed only in books! Reality check!
What the children have learned with each other will now show its outcome in different schools of Jaipur over the next four days of the festival as they perform across the city in eight schools and a community, inviting other young people to share their journey.
The children from rural areas hope to be heard by the students of the city's prestigious schools and the children of prestigious schools hope to be heard by their counterparts in other city schools who tread on a different path. And both groups hope to find themselves… a new self within the existing self, accepting others just as they are, dealing with everyday issues of growing up … empowering themselves and future generations.
Participating schools:
1. Jayshree Periwal High School
2. Jayshree Periwal International School
3. Maharani Gayatri Devi Girls School
4. Sawai Man Singh Vidyalaya
5. Rukmini Birla Modern High School
List of NGOs:
1. Digantar, Jaipur
2. Doosra Dashak, Lakshmangarh & Alwar
3. Jan Chetna Sansthan, Abu Road
4. Buniyad Sansthan, Kumbhalgarh
New Age Instructional Techniques
Traditional pedagogical techniques, based on a teacher explaining a topic and students taking notes, may still be helpful occasionally. Still, education today revolves more around encouraging the students to awaken their curiosity and desire to learn.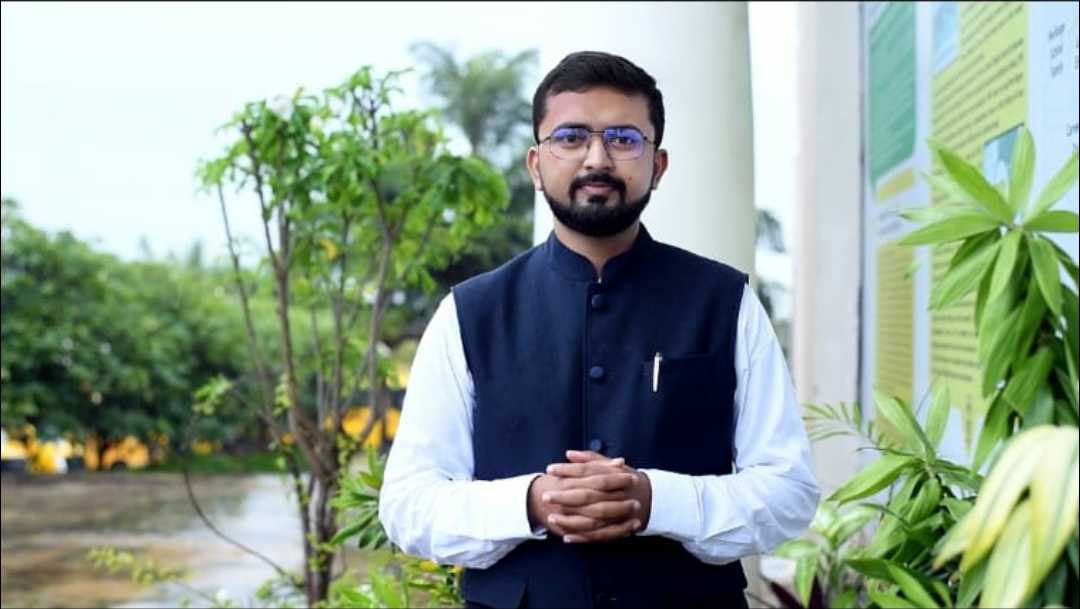 Education and its purposes have evolved over time. The meaning of 'knowing' has changed from remembering and repeating information to finding and applying it. Education helps students identify their critical purpose in life. It is really a tool to enable young minds to become lifelong learners. It empowers them to be able to tackle any challenge that life throws at them.
The purpose of being an educator is to make the world a better place. Where people are empathizing, caring, and capable of understanding each other. The prime objective of education is to nurture the leaders of tomorrow. To impart quality knowledge and learning so that the young generation becomes responsible and future global leaders and citizens.
Advanced research in education philosophy and brain science has had a tremendous impact on instructional strategies for the classroom. As a result, the educational paradigm has seen a transitional shift in instructional strategies over the past few years. Educators now are required to step out of their comfort zone of the traditional mode of teaching confined to classrooms.
Teachers are now bound to integrate the new instructional strategies to make a mark in the educational arena. A number of different teaching techniques have emerged during this transition and due to this change in education. Some of the research-backed pedagogical practices that are appropriate for 21st-century classrooms are:
Reciprocal Teaching:
Reciprocal teaching is a method in which students in small groups predict, clarify, question, and summarize a scaffolded reading comprehension. It is similar to a small group of students sitting in circles and using a communal constructivism approach to making meaning. Here each student takes the role of both learner and teacher within the group. This technique allows the students to develop a shared understanding of the text and supports the students who find it difficult to comprehend complex texts.
Student-generated questions :
This technique allows students to work individually or collaborate with peers to generate their own set of questions based on Bloom's Taxonomy template. This technique enables students to go through a rigorous thinking process of divergent and convergent thinking that ultimately ends with a reflection-based task to summarize their learning.
Higher-order thinking questions:
This technique of instructional learning is a must-have in every classroom. Critical thinking is essential as it allows students to apply the knowledge to a context different from the one that was initially learned. Using this strategy and adding cases and real-life situations to these questions allows children to develop relevance and motivation.
Reflection questions:
Metacognition – the science of thinking about learning is a potent tool that should be used in every classroom. This allows children to strengthen their understanding and retain the information for a longer period of time. Questions like the muddiest point today? What were my three takeaways from the last 30 minutes? How would I use this learning to make my day better? And many more allow students to reflect on their learning and evolve themselves as lifelong learners.
Taking a constructivist approach, these techniques or strategies allow the learners to accommodate and assimilate knowledge. When a teacher uses group work he/she is leveraging the true nature of learning. This collective activity allows and enables the students to find relevance in the learning environment. Moreover, it will enable learners to have agency over their learning by modeling a real-world situation. Often when a teacher starts using collaborative approaches, various reasons like unequal participation deter it. The classroom space dons a chaotic look, and the teacher has no control. All these have to be minutely dealt with by developing as a facilitator rather than a sage on the stage. Working in groups allows children to develop essential life skills like empathy, compassion, and critical thinking.
Traditional pedagogical techniques, based on a teacher explaining a topic and students taking notes, may still be helpful occasionally. Still, education today revolves more around encouraging the students to awaken their curiosity and desire to learn.
About the author:
Siddharth Rajgarhia is Chief learner and Director at Delhi Public School Nashik, Varanasi, and Lava Nagpur. Having 10 years of experience in leading schools. He is an avid Mindfulness practitioner and believes in lifelong learning