Skill India to organize "National Apprenticeship Mela" on October 4th
5th to 12thpass students, Skill Training Certificate holders, ITI students, Diploma holders, and graduates are eligible to apply at the Apprenticeship Mela.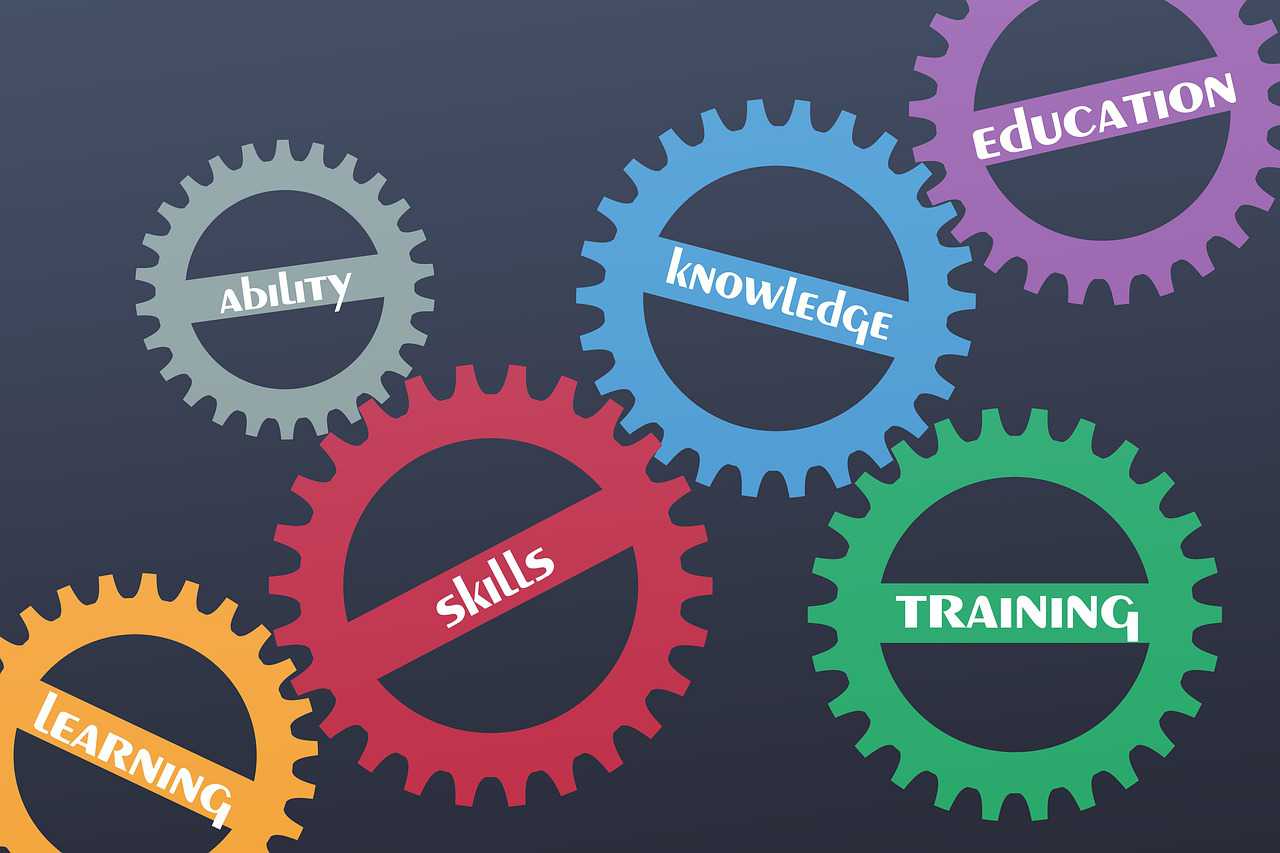 Skill India with due support from the Directorate General of Training (DGT) and National Skill Development Corporation (NSDC) is organizing a day-long "National Apprenticeship Mela" across the country in over 400 locations on October 4th, 2021.
Under the initiative, the aim is to support the hiring of nearly one lakh apprentices and assist employers in tapping the right talent and develop it further with training and providing practical skillsets. The event is expected to witness participation from more than 2000 organisations operating in more than 30 sectors such as Power, Retail, Telecom, IT/ITeS, Electronics, Automotive, and more. In addition, the aspiring youth will have the opportunity to engage and select from more than 500+trades including Welder, Electrician, Housekeeper, Beautician, Mechanic, etc.
5th to 12thpass students, Skill Training Certificate holders, ITI students, Diploma holders, and graduates are eligible to apply at the Apprenticeship Mela. The candidates must carry three copies of resume, three copies of all the mark sheets and certificates (5th to 12th pass, Skill Training Certificate, Under Graduate and Graduate (BA, B.Com, B.Sc, etc.), Photo ID(Aadhar card/Driving License, etc.) and three passport size photographs at the respective venues.
Candidates can click on the link https://dgt.gov.in/appmela/ for more details with regard to where the mela is being held and for other details.
The National Policy of Skill Development and Entrepreneurship, 2015 launched by the Hon'ble Prime Minister on July 15th, 2015recognisesapprenticeship as a means to provide gainful employment to a skilled workforce with adequate compensation. MSDE has also taken several efforts to increase the number of apprentices hired by enterprises in the country. The aim is to fill the gap in supply and demand for a skilled workforce and meet the aspirations of the Indian youth through gaining on-the-job training and securing better opportunities for employment.
Potential applicants will receive several benefits by attending the Apprenticeship Mela. They have a huge opportunity to get apprenticeships offered on the spot and receive direct industry exposure. Following, they will get a monthly stipend as per the Government standards for developing new skills, an opportunity to earn while they learn. The candidates will get certificates, recognized by National Council for Vocational Education and Training (NCVET), increasing the chances of their employability after the training.
Establishments participating in the Apprenticeship Melas get an opportunity to meet the potential apprentices at a common platform and select the candidates on the spot. In addition, even small-scale industries with minimum of four working members can also hire apprentices at the event.
This training is under the Apprentices Act, 1961. And support through National Apprenticeship Promotion Scheme.
The training is provided as per the course curriculum designated by the DGT in the designated trades. An apprentice receives on-the-job training by the industry and a stipend. At the end of the training, the evaluation is done jointly by the Industry and the DGT. After completion of Apprenticeship Training, an evaluation through the All India Trade Test (AITT) for National Apprenticeship Certificate (NAC) is conducted twice a year. AITT is a skill-oriented evaluation done by the Industry and DGT and it requires continuous practice, devotion, and hard work to succeed.
Apprenticeship Training is perceived as a critical scheme to develop industry with ready manpower by utilizing the existing training facilities in establishments. It is done through 22 Regional Directorates of Skill Development & Entrepreneurship and 36 State Apprenticeship Advisers across the country. All 36 State Governments will organise Apprenticeship Mela on 04th October 2021 in every district/region within their State for engagement of apprentices under the Apprentices Act, 1961. This will bring an excellent opportunity for the engagement of apprentices in the establishment to facilitate the desired level of productivity vis-à-vis giving an opportunity to apprentices for exposure to actual job situations in the industry.
MSDE has brought significant reforms to the apprenticeship rules to drive greater participation in Apprenticeship training in the country. These reforms include:
The upper limit for engaging apprentices increased from 10% to 15%
Size limit of an establishment with mandatory obligation to engage apprentices lowered from 40 to 30
Payment of stipend for 1st year has been fixed rather than linking it to minimum wages, 10% to 15% hike in stipend for 2nd and 3rd year to apprentice
Duration of apprenticeship training for Optional Trade can be from 6 months to 36 months
The industry has an option to design and implement its own Apprenticeship training
Under National Apprenticeship Promotion Scheme (NAPS), the establishments/industry can get reimbursement up to 25% of the stipend paid to the apprentices.
Smile Foundation and Shell Launch STEM Project on Pi Day
The initiative will benefit less-privileged students from government schools.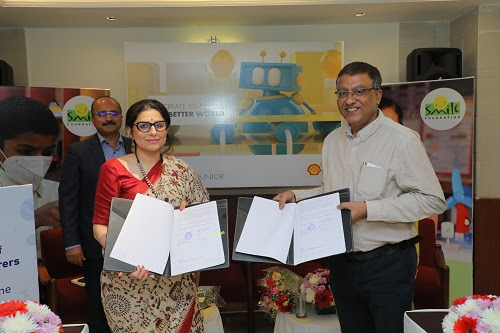 On the occasion of International Pi (π) Day, Smile Foundation and Shell launch 'NXplorers Junior' programme in three Indian states. NXplorers is Shell's global flagship Social Investment STEM (Science, Technology, Engineering, and Mathematics) educational programme aims to benefit over 25,000 children during the first year by enabling them to understand, navigate and address local and global challenges, as underlined in the Sustainable Development Goals (SDGs). NXplorers is also aligned with the National Education Policy 2020 and delivers societal benefits.
The innovative initiative will benefit less-privileged students from government schools and affordable private schools, studying in rural and hard-to-reach areas in the states of Andhra Pradesh, Telangana and Kerala. Its design also includes endeavour to create awareness amongst parents on the importance of STEM education, especially for girl children.
"Shell firmly believes that, provided with the necessary skills and guidance, young people can be a driving force to find sustainable solutions to the major global challenges of our time. Launched in 2018, Shell's global flagship STEM programme NXplorers is aligned with the National Education Policy 2020 that aims to transform India into an equitable and vibrant knowledge society. With the Smile Foundation partnership, we aim to expand this programme to Andhra Pradesh, Kerala, and Telangana and offer young minds the platform to design sustainable solutions to ease the pressure on food, water, and energy," said Ms. Latika Taneja, Head of Corporate Relations – India.
The programme is being rolled out in concurrence with the educational authorities of the respective state governments. Besides students, teachers, parents and communities are involved actively while implementing the programme so that it remains sustainable in the long-term.
"We are excited to roll out this innovative programme in India. We are hopeful that our children will not only leverage STEM education in building their future career but also will grow up and develop leadership ability in finding sustainable solutions in various walks of life," said Mr. Santanu Mishra, Co-founder & Executive Trustee, Smile Foundation.
The NXplorers Juniors will train both 6th and 7th grade students. NXplorers Juniors Level-I course will be delivered through a combination of teacher's guide, PowerPoint slides, and several instructional videos. The facilitator guide will outline the essentials to be covered in each session, exercises, discussion, checkpoint questions, a summary, assessment, and research to be undertaken by students after the session.
The United Nations Sustainable Development Goals (SDGs), exploring SDG Solutions, researching global goals, and developing a challenge and choosing a solution etc. are covered in the NXplorers Juniors Level-1.
NXplorers – Learning for a Life Time, envisions to provide a minimum of 3-5 years of NXplorers exposure to the students at various levels. The objectives include developing strong knowledge and skill set among students so that local and global challenges can be addressed by them. Developing sustainable models of implementation by engaging teachers, school leaders and communities effectively, creating awareness amongst parents regarding the importance of STEM education, especially concerning girl education are part of the overall goals.
About Smile Foundation
Smile Foundation is a national development organization directly benefiting over 1.5 million underprivileged children and their families every year through more than 400 welfare projects in education, healthcare, livelihood and women empowerment spread across 2,000 remote villages and urban slums in 25 states of India.
About Shell
Shell is one of the most diversified international energy company in India with over 10,000 employees and presence across upstream, integrated gas, downstream, renewable energy, and deep capabilities in R&D, digitalisation, and business operations; with a retail presence across six states – Karnataka, Tamil Nadu, Telangana, Maharashtra, Gujarat, and Assam.