Himalayan Institute of Alternatives, Ladakh observes 1st Annual Convocation
Himalayan Institute of Alternatives, Ladakh (HIAL) observed its 1st Annual Convocation Ceremony on October 27th, 2021 at HIAL campus, Phyang.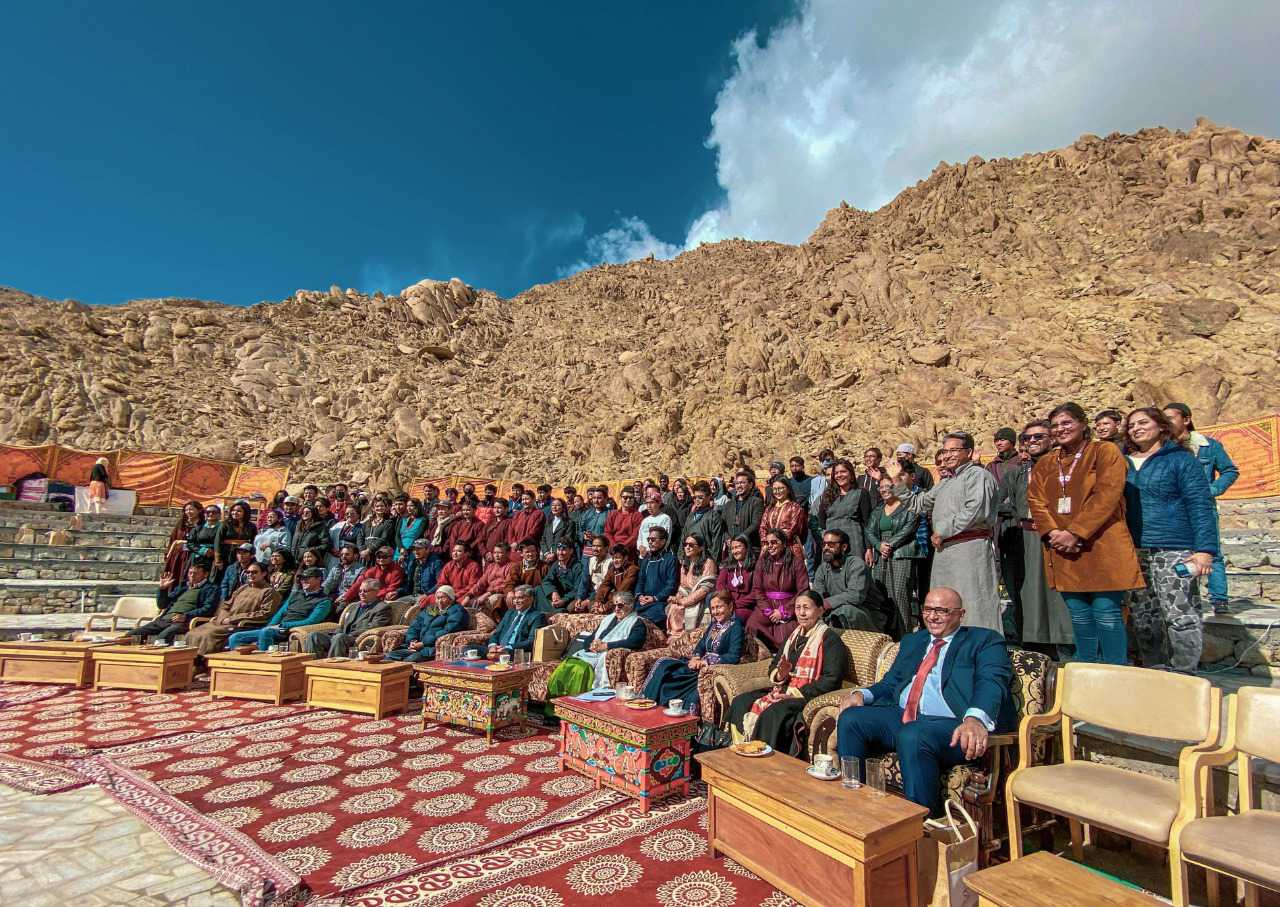 Himalayan Institute of Alternatives, Ladakh (HIAL) observed its 1st Annual Convocation Ceremony on October 27th, 2021 at the HIAL campus, Phyang.
The Chief Guest for the occasion was Vandana Shiva, a scholar, environmental activist, food sovereignty advocate, ecofeminist, and anti-globalisation author. Prof. S K Mehta, VC Ladakh University also graced the function with his presence as the Guest of Honour. Also in attendance were other dignitaries from the academic world, industries, and the government apart from Gitanjali J B, Founding CEO & Dean, Himalayan Institute of Alternatives, Ladakh (HIAL), and Sonam Wangchuk, Founding Director, Himalayan Institute of Alternatives, Ladakh (HIAL).
HIAL convocated 10 HILLs Fellowship students, 11 HIAL Experiential Leadership Module (HELM) students, 15 Eco Responsive Building students, 10 Responsible Tourism students, 6 Organic Food Processing Students, 4 Ecology & Ice Stupa students & 9 Solar Builders course students in its 1st Annual Convocation.
HIAL Experiential Leadership Module (HELM) is a three months course at HIAL, with an intensive introduction and deep dive into how to effectively lead and create impact in a community. Ladakh, being a high-altitude mountain region, challenges are not new to the land. But, after its declaration as Union Territory, it opened new opportunities and challenges to the people of the region.
The Eco Responsive Building course is a flagship course of HIAL that trains students in earth construction and passive solar technology. It is a smart solution that uses indigenous building practices and materials fused with modern techniques to make housing comfortable and most importantly sustainable in this cold desert.
Overall the course has produced 24 learners – 15 in ERB and 9 in the Solar Builders course. We dream of a future where all houses in Ladakh and similar contexts will be 100% sustainable. HIAL's Responsible Tourism course enables young entrepreneurs to make the switch towards sustainable practices primarily through live projects like trek itineraries, farm stay development, culinary and hospitality development and simultaneously building the business model.
The Organic Food Processing course created a platform for learners to innovate their food products. The cohort developed some of the very unique recipes ranging from Buckwheat pancake to Seabuckthorn infused chocolate. In addition to creating recipes, making it a commercial success is equally important. Learners were exposed to business development through real projects such as HIAL's Blue Yak enterprise development or launching their own product in the market.
Applied Ecology: Sonam Wangchuk built the first prototype of ice stupa in 2013, with a vision of conserving water and ecological restoration. Other similar projects like Ice wall by Aba Norphel have been leading contributors to this dream.
Last year, HIAL started offering a short course in this domain through the Applied Ecology course. The first 7 learners worked on diverse projects from vacuum tube experiment that reduces ice stupa piper freezing to Ice stupa manual for mass communication. In addition, all contributed to building Ice stupas across Ladakh. This course was designed to give an overall ecological perspective of the world we live in, climate crisis, and its impacts on the world, Himalaya and Ladakh.
Established in 2018, the Himalayan Institute of Alternatives, Ladakh (HIAL) has the unique distinction of being the first institution located in the Himalayan region, working towards mountain development. In a short span of 3 years, the Institute has grown to prominence at national and international levels through the achievements and innovations in the field of passive solar heated buildings as well as ecology and ice stupa projects.
HIAL aims to reform the model of higher education by developing responsible citizens as well as encouraging the direct application of knowledge to solve community challenges. Empowering the innovators and entrepreneurs, who will tackle these challenges and be the architects of the future for the Himalayan region.
HIAL also established its 'Incubation Center' for innovation and entrepreneurship maintenance and supervision. The objective is to promote entrepreneurship using institutions that serve as focus centers among locals. It is a forum to foster, promote and develop innovation and business skills amongst students, scientists, graduates, and students in the region.
Enterprise is on the brink of rapid expansion in India. Investors, corporate ventures, media, startup groups, service providers, mentors, and educational enterprises will grow. And the incubator – where start-ups are born – is an essential trailer in the wheel. Likewise, a start-up is nurtured in an incubator that offers it the opportunity, before it reaches the world, to shape its company.
HIAL Alumni Community (HAC) was founded on Convocation day. Creating an engaged, supportive alumni network is crucial to an institution's success. A dedicated alumni network enables the institution to gain by lending their assistance to the students, the institution, and each other, from our graduates' knowledge and expertise. HAC plans to create a community network dedicated to keeping the alumni well informed, as our graduates are our most dedicated supporters, our finest ambassadors, and their personal and professional networks are essential for marketing and promotion of the brand HIAL.
ASER2022 – The 'Asar (impact)' of the Pandemic
The ASER report shows the 'asar (impact)' of the pandemic and years of neglect of early years education.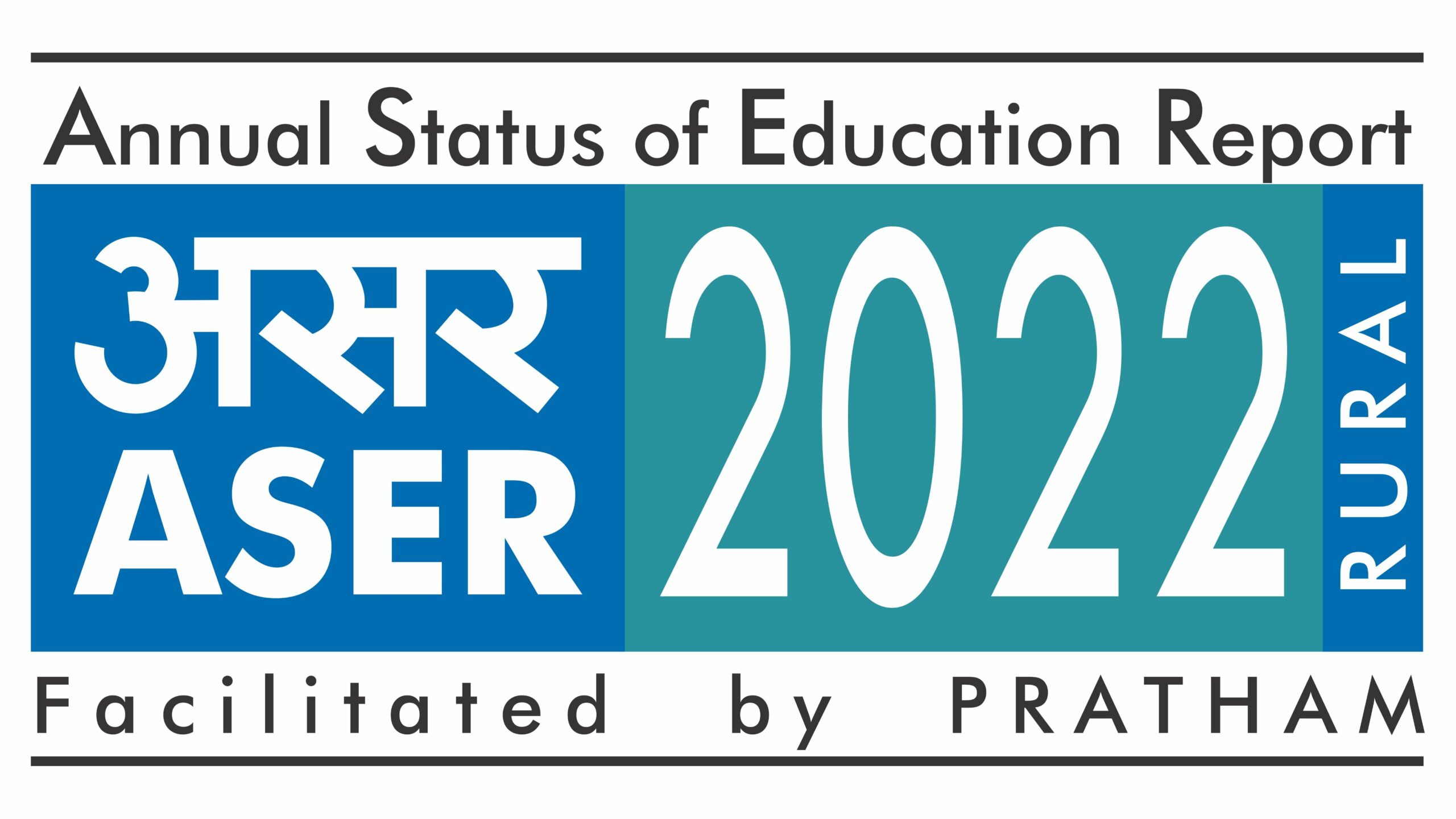 The ASER a very comprehensive report on education outcomes in government schools is out and as usual, the press is lamenting the fact of how children of grade 4 cannot do division or how children of grade 2 cannot read!
Well, what most journalists, parents, and policymakers do not understand is that till the foundation is weak, the building will always have cracks and be structurally unsound!
And that is exactly what is the problem with education in our country, which hopefully will now be rectified with NEP 2020 and NCF 2022.
Of course, children in grade 4 cannot do division, because these children were not taught numeracy skills in their early years. Of course, they cannot read in grade 2 because they were not given foundational literacy in their early years.
But let's focus on the positives in the report, page 27 talks about the early years, it states the following-
  The new education policy and its foundational stage emphasis– The impetus for integrating preschool and school education took another giant step forward with the release of the National Education Policy, or NEP, in 2020. This new policy did three things simultaneously: it acknowledged the vital importance of early childhood education, elevated it to the status of school education, and integrated it into the continuum of educational opportunities offered to children. It did this by envisioning age 3-8 as a single integrated 'foundational' stage in a child's education, consisting of 3 years of pre-primary education and the first two years of primary school. This stage would offer a continuum of access, to be provided by expanding and strengthening the existing network of standalone AWCs, co-located AWCs, and pre-primary classes in schools; as well as a continuum of learning opportunities, to be achieved by developing a new curricular and pedagogical framework for the foundational stage.
  Enrolment of 3- and 4-year-olds increased – Many observers expected that after remaining closed for such a long period, children and their families would find it difficult to return to school, resulting in higher dropout rates and lower enrolments in educational institutions. An important finding that emerges for all age groups, including the youngest learners, is that this is far from the case.
  Shift from private to government, especially in early years-ASER 2022 enrolment data shows a shift from private to government institutions at all levels of schooling, unsurprising given the loss of livelihoods and financial distress experienced by households during the pandemic as well as the reported closure of many low-cost private schools. This pattern is visible among young children as well.
  Stress on the appropriate age of entry to grade 1-Major national policy documents – the Right to Education Act (2009), the Early Childhood Care and Education policy (2013), and the National Education Policy (2020) all reiterate that children should enter Std I of primary school at age 6. However, on the ground, institutional guidelines for what 5-year-olds can do vary both by the state as well as by type of institution. For example, ICDS Anganwadis offer preschool education to children in the 3-6 age group, while many state governments allow children to enter Std I at age 5. These ambiguities have resulted in 5-year-old children being enrolled in many different forms and levels of educational provision
It is clear from the above that if the focus, as defined in the NEP 2020, is given on the early years, 3-6 years then the learning foundation will be strengthened, and to do that all states need to do the following-
Uniform age of entry to grade 1 and nursery– Ensure that the age of entry to grade 1 is 6 and above and not 5. Sadly most of the states take children at age 5 in grade 1 and that robs them of a strong foundation in ECE and Foundational Literacy and Numeracy.
Ensure that Anganwadis are linked with the schools, so that transition is smoother both in settling and curriculum, this is clearly envisioned, planned, and detailed in the NEP 2020 with Balvatika and the new 5+3+3+4 age breakup, where 3 years of preprimary and 2 years of primary are clubbed together. But only 23 states have accepted the NEP 2020!
Train the teachers– Presently the Anganwadi teachers do not get training about ECE, they are involved in care, nutrition, health, election, and many other duties. The NEP 2020 has given a plan for teacher training too and it will soon be implemented. With trained teachers, children will learn in developmentally appropriate ways and then the ASER report would have more positives to celebrate.
ASER is always a wake-up call to our governments, SCERT, and policy makers, it's time that we wake up and implement the right age, curriculum, and teacher training in the early years to become a country that invests in its littlest citizens.
The author is Dr. Swati Popat Vats, a child rights activist with over 33 years of experience in early years education and research. She serves as President of Early Childhood Association and Association for Primary Education and Research. She leads over 500 preschools of Podar Education Network that are completely in line with NCF 2022 and FLN goals.