Education Minister launches Bhasha Sangam initiative for schools, Bhasha Sangam Mobile App and Ek Bharat Shreshtha Bharat Mobile Quiz
Language learning to be promoted as a skill with the formal credit-earning system said Union Education and Skill Development Minister Shri Dharmendra Pradhan during the launch of Bhasha Sangam Initiative for schools, Bhasha Sangam Mobile App, and Ek Bharat Shreshtha Bharat Quiz App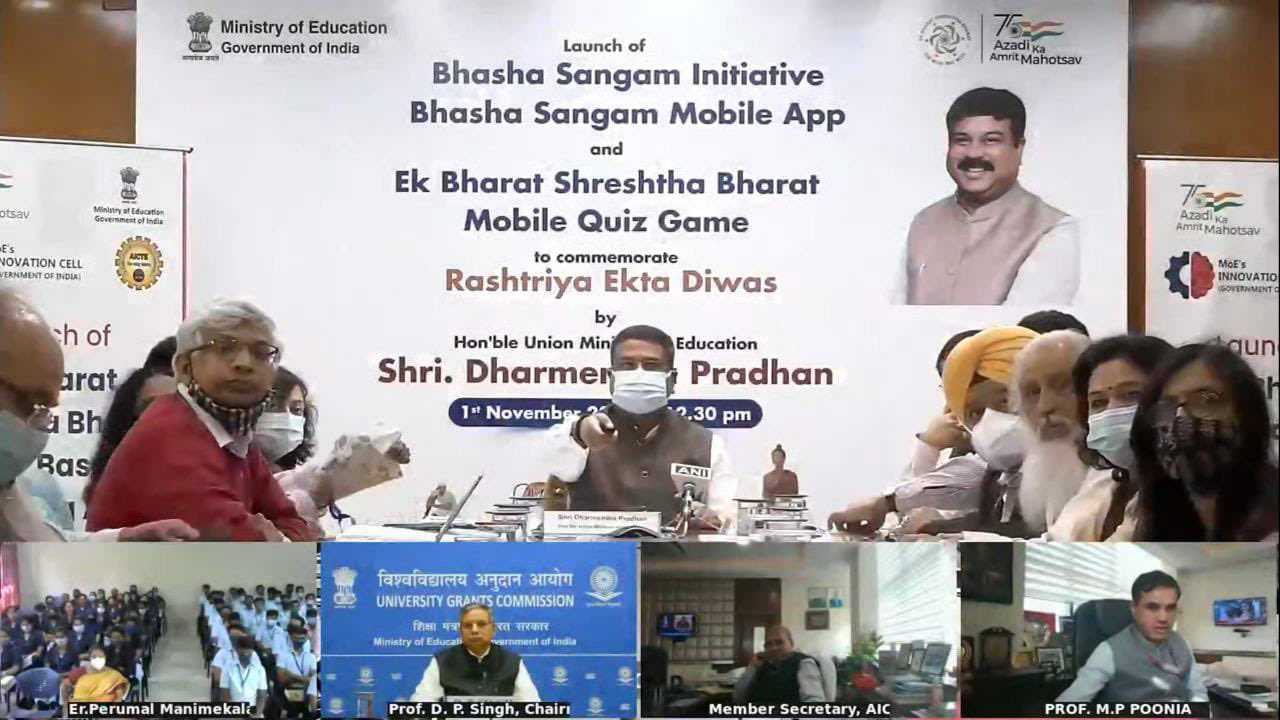 Language learning to be promoted as a skill with the formal credit-earning system said Union Education and Skill Development Minister Shri Dharmendra Pradhan during the launch of Bhasha Sangam Initiative for schools, Bhasha Sangam Mobile App and Ek Bharat Shreshtha Bharat Quiz App, to commemorate Rashtriya Ekta Diwas which is celebrated on October 31 every year to mark the birth anniversary of Shri Sardar Vallabhbhai Patel.
Shri Pradhan stated that the National Education Policy 2020 outlines the vision to lay emphasis on the promotion of Indian languages. Going forward, language learning will be promoted as a skill with a formal credit-earning system, he added. The Minister said that the country is celebrating Azadi ka Amrit Mahotsav to mark 75 years of India's independence. The initiatives launched today will facilitate our students to embrace the linguistic diversity of our nation and sensitize them about the richness of our culture, heritage, and diversity, he added.
Bhasha Sangam is an initiative of the Ministry of Education under Ek Bharat Shreshtha Bharat, to teach basic sentences of everyday usage in 22 Indian languages. The idea is that people should acquire basic conversational skills in an Indian language other than their mother tongue. We are aiming that at least 75 lakh people should acquire this skill during the Azadi Ka Amrit Mahotsav period.
Launched the Bhasha Sangam program, an initiative of the Ministry of Education under Ek Bharat Shreshtha Bharat, to teach basic sentences of everyday usage in 22 Indian languages. pic.twitter.com/gJTxITO3BK

— Dharmendra Pradhan (@dpradhanbjp) November 1, 2021
Initiatives launched under Bhasha Sangam:
An initiative for school children that is being made available on DIKSHA, ePathshala, and through 22 booklets
Bhasha Sangam Mobile App developed in collaboration with myGov, by a start-up called Multibhashi
A Mobile App based quiz with over 10,000 questions on states of India developed by Nazara Technologies through the Innovation Cell of this Ministry
Bhasha Sangam Initiative for schools
Developed by NCERT
100 sentences in 22 scheduled languages are presented in such a way that children in school will be able to read in the Indian language, in Devanagari script, in roman script and translations into Hindi and English.
100 sentences are presented in audio and video form with Indian Sign Language.
Through this programme of Bhasha Sangam learners in school will be able to get acquainted with all the languages-their scripts, pronunciation
Available on DIKSHA, ePathshala, and 22 booklets
Bhasha Sangam Mobile App
This is an initiative of DoHE, in collaboration with MyGov
The App has been developed by a start-up Multibhashi, selected by myGov through a competition
The App initially has 100 sentences of everyday usage in 22 Indian languages. These sentences are available in both Roman script and in the script of the given language, and also in audio format. More sentences will be added to the list
A learner will pass through stages on the basis of testing. There is also detailed testing in the end with the generation of digital certificate
Available in both Android and iOS
EBSB Quiz App
EBSB Quiz game is targeted toward children and youngsters of Bharat for helping them learn more about our different regions, states, culture, national Heroes, monuments, traditions, tourist locations, languages, geography, history, topography,
We already have more than 10,000 questions as part of this quiz. The gameplay is simple – Play Quizzes, Learn & Achieve Grades. Moreover, this quiz has 15 different levels of toughness.
Currently, the EBSB quiz is available on android OS, the iOS version will be made available soon.
This game is currently available in English and Hindi. In the next 3 months, the EBSB quiz will be also available in 12 other different regional languages.
Shri R. R Singh, MoS for Education; Smt Anita Karwal, Secretary DoSEL; Shri Sanjay Murthy, Secretary Higher Education; Shri Abhishek Singh, CEO, MyGov; students and teachers of schools & universities attended the event.
International Baccalaureate Experiences 31% Surge in Authorized IB World Schools Across India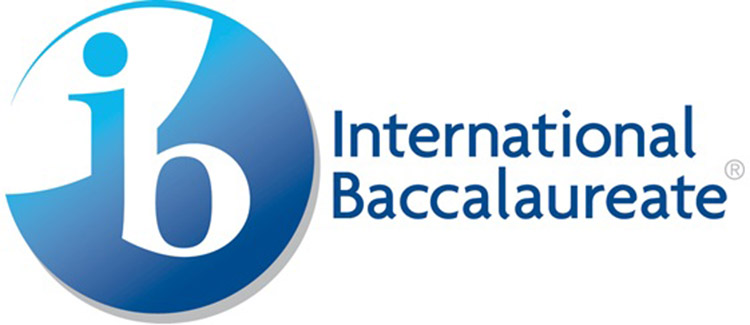 The International Baccalaureate (IB), a global educational foundation headquartered in Switzerland, reports substantial growth over the past five years in India. The surge, amounting to a 31% increase in authorized IB World Schools, reflects the growing preference for IB programs among schools nationwide. According to Haif Bannayan, the Global Director of Business Development at IB, the organization offers four comprehensive programs for students aged 3-19: the Primary Years Programme (PYP), Middle Years Programme (MYP), Diploma Programme (DP), and Career-Related Programme (CP).
As of 2023, there are now 226 authorized IB World Schools across India, collectively delivering 378 authorized IB programs. This breakdown includes 138 schools offering PYP, 59 schools providing MYP, 155 schools delivering DP, and 26 schools offering CP. However, the current distribution of IB World Schools remains concentrated in metropolitan areas like New Delhi, Gurugram, Mumbai, Kolkata, Bengaluru, and Chennai.
To address this imbalance and make IB education more accessible and affordable nationwide, the Delhi Board of Secondary Education (DBSE) collaborated with IB as part of Delhi's educational reforms under Arvind Kejriwal. In August 2021, they signed a Memorandum of Understanding to introduce IB programs in 30 government schools in Delhi. This initiative aims to encourage more schools to adopt the IB curriculum in the future.
Recognizing the evolving educational landscape in India, IB is actively collaborating with Indian institutions and educational authorities to extend its framework to students from diverse backgrounds and regions. Haif Bannayan expressed eagerness for ongoing dialogues with leaders to facilitate the delivery of high-quality, globally-oriented education to an even greater number of students.
The Diploma Programme (DP) offered by IB stands out globally, consistently aligning with or surpassing international standards, as indicated by the DP Country Alignment Study 2023. The study emphasizes the adaptability of DP courses to diverse national contexts, showcasing their seamless integration. Furthermore, it underscores the meticulous crafting of DP curricula to facilitate substantial depth and breadth of learning, illustrating their rigor and comprehensive educational value.
Bannayan highlighted the IB's acclaim for its emphasis on languages and global principles, coupled with a consideration of students' cultural backgrounds. This approach fosters a profound comprehension of the world, shaping graduates into multilingual thinkers poised to make a positive impact on a global scale.