Sportsmanship on Display, Ryan International School
Ryan International Ajmer celebrates its participants and not just winners. The school got together to put a smashing Sports Day celebration, many won, many did not … yet what gleamed above all was sportsmanship all around!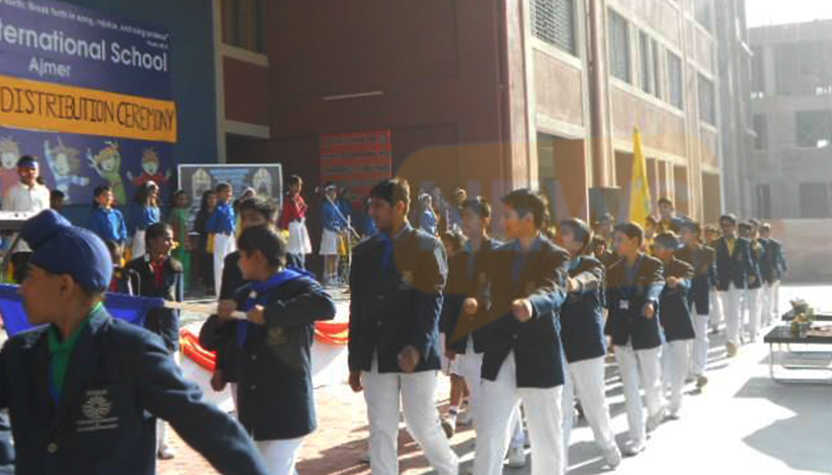 There is nothing greater than worthy appreciation that crowns the glory of success. In view of this fact, Sports Prize Giving Ceremony at Ryan International School, Ajmer was held on 5th of this month. A number of events were held during the last 5-day gala in which students of Ryan, who like to call themselves Ryanites, participated with high zeal and enthusiasm. Medals and certificates were honored to the meritorious students for achievements in various theme-based races.
The day at Ryan International School started on a high note with a confident march past, graced with poise. The confident students welcomed the chief guests, Dharmendra Gehlot (Ajmer Mayor), Mohd. Hanif (IAS Officer in Revenue Board), Abhimanyu Singh (CBSE Sports Head), S.P. Mittal (Head of Punjab Kesari Newspaper) and Dinesh Dangria (Regional Head of Bank of Baroda) for the day, as the school authorities extended floral welcome as well.
To flag off the day were the chief guests guiding students about the benefits of planting trees, helping them on the way. And then started the races. Well, there were several interesting races conducted. Students participating made it all the more interesting. Tiny tots were seen completing races like ball race, soft toy race, bag and bottle race, book balancing race, hat race, etc. For students of Grades 1-2 were lemon race, balloon race, dress-up race; while the students of Grades III-V participated in fill the bottle race, 100m race, sack race, back race, three-legged race, thread and needle race. For the students of Grades VI-VII were 200m race, shot put, long jump, relay race, etc.
To make it interactive with the audience, the school invited parents to participate as well. Parents gleefully and excitedly participated in turban race and book balance race. The winners of both the races were felicitated and honored for their performances.
As the races for students, parents and teachers continued, to keep the sports extravaganza entertaining and light as well, students also presented their talents in various forms. There was an excellent demonstration of Karate, which had everyone excited for the young fighters. Students performing aerobics, drills and Chak de India got everyone grooving.
The performances gave way to the award ceremony, celebrating the winners. The best athletes Naksh Agarwal, Anirudh Sharma, Bhanu Pratap Soni (Mont I, II, III), Rishi Raj Class I, Anirudh Choudhary Class II, Avdesh Saran Class III, Ramesh Choudhary Class IV, Aanchal Rao, Rahul Choudhary Class VI, Aman Meena Class VII were awarded medals amid loud cheers.
The day ended at a very positive note as all the participants, audience, teachers smiling with their awards, medals, and trophies, as others who could not win maintained their high sportsmanship.
Oxford University Press India releases early-year solutions aligned with National Curriculum Framework for Foundational Stages (NCF-FS) and NEP 2020
The flagship OUP titles My Learning Train (pre-primary and primary), Oxford Advantage Little Champ (blended product for beginners and levels 1&2) and New Enjoying Mathematics (grades 1,2) emphasise interactivity-oriented approach conforming to the National Curriculum Framework for Foundational Stages 2022.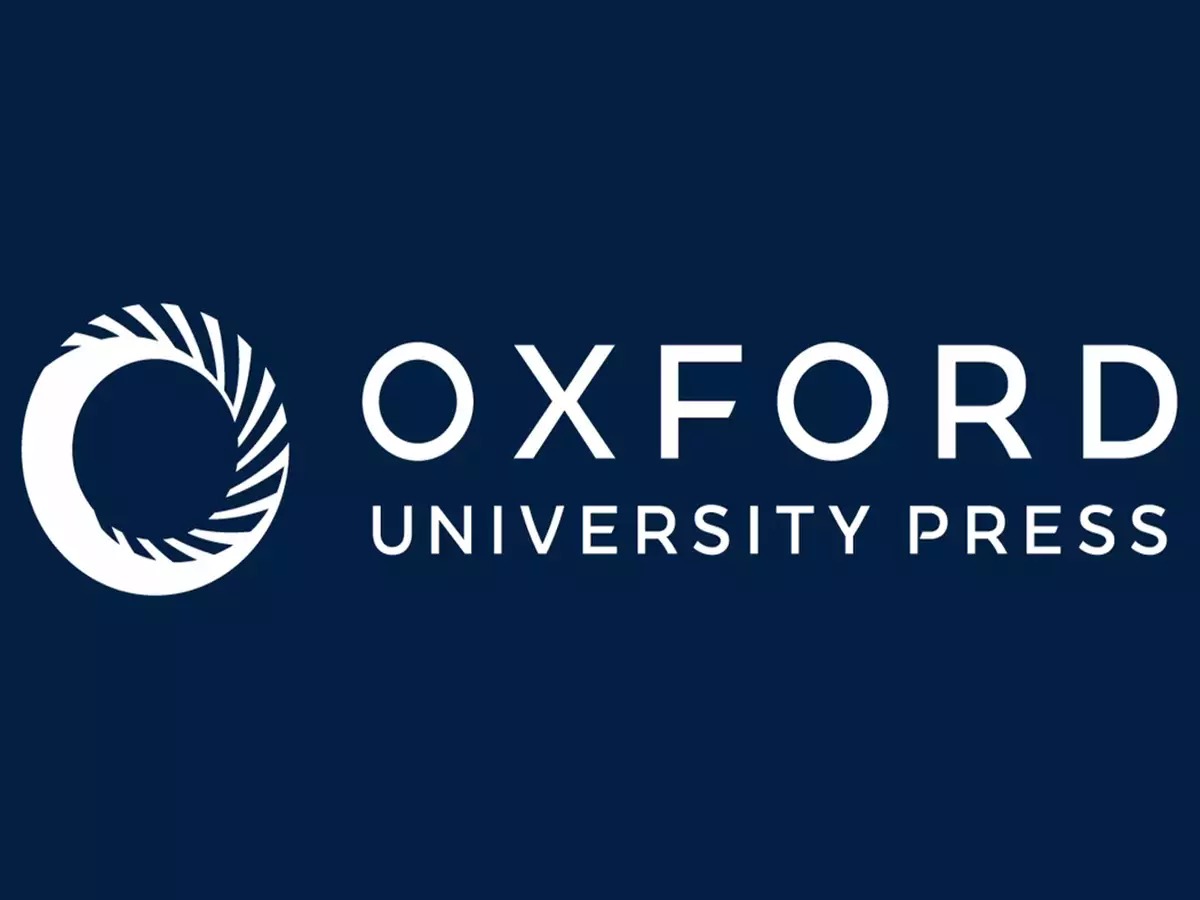 Oxford University Press India (OUP), a department of the prestigious University of Oxford, has released its early-year range of blended solutions conforming to the National Curriculum Framework 2022 for Foundational Stages (NCF-FS) based on the recommendations of the National Education Policy (NEP) 2020.  A leader in the K-8 education segment in India, OUP is one of the first solution providers to launch NCF-FS aligned series of schoolbooks, workbooks and blended products.
The newly designed series of blended products are based on the recommendations of NCF-FS for a seamless developmental continuum for children between the age groups of 3-8 covering Early Childhood Care and Education of the first three years and classes 1 and 2, with teachers as torch bearer of this change. Transitioning to the new curricular and pedagogical structure, the products are available in print and digital (blended) formats to be deployed by the partner schools in the upcoming academic session 2023-24.
Releasing India's first series of NCF-FS aligned solutions, Sumanta Datta, Managing Director, Oxford University Press India, said, "OUP has been instrumental in providing research and pedagogy based high-quality content to the learners. In the last eleven decades of our presence in India, OUP has been trusted for providing meaningful content, learning resources and for extending support to school teachers and parents to offer holistic learning. We welcome the National Curriculum Framework for the Foundational Stage (NCF-FS) and assure that our products would empower teachers and educators to implement the objectives of NEP2020 while incorporating 21st century skills of communication, critical thinking, creativity and collaboration through many of its features."
About the newly released blended solutions:
Oxford Advantage Little Champ is a blended product, available both in print and digital formats.  It follows theme-based approach to help children achieve foundational literacy and numeracy and build general awareness about their surroundings.  For beginners, and levels 1 and 2, Little Champ uses age-appropriate text and illustrations for visual appeal, audio-visuals and storytelling to introduce letters in a fun way, number rhymes for numeral recognition, augment-reality enabled colouring sheets, visual arts and more. Following NCF's five steps learning process Panchaadi, OUP's Little Champ is mapped to the five domains of physical development, socio-emotional and ethical development, cognitive development, language and literacy development.
The interactive training series My Learning Train introduces teachers to Kinolearn and Kinophonics activity-based methodologies developed in India by the author Sonia Relia.  Using easily accessible resources across different regions, this series brings treasure bogies of activities, resource books, workbooks, stories, rhymes, folk tools, rhythms and music, art, games, templates, extended story banks with bilingual stories, flashcards, boardgames, worksheets, finger puppets, posters and much more that help children to comprehend and develop skills across all learning domains and learning styles. It focuses on inherent skill development and learning-by-doing and uses activities to introduce concepts and reinforce learning.
OUP also recently revised its bestselling Mathematics series

–

New Enjoying Mathematics to cover all five levels of the Foundational Stage (3 years of pre-primary, along with grades 1 and 2). The series covers all maths-specific competencies listed in the NCF for the foundational stage.  The series author Aashalata Badami deploys ELPS method (E-experience with concrete objects, L-language, P-picture, S-symbol) for concept-building and incorporates an activity-oriented approach, which aims to remove maths phobia from the minds of young learners. The series emphasises on the cognitive, creative, and physical development of children, using a variety of tools to connect ideas with their immediate world and interests.
The National Curriculum Framework for Foundational Stage (NCF-FS), released in October 2022 marks a paradigm shift in our understanding of education.  It sets clear guidelines towards play and activity-based learning rooted in Indian ethos. NCF-FS recommends a seamless developmental continuum for children between the age groups of 3-8 covering early childhood care and education for the first three years and classes 1 and 2, with teachers as torchbearers of this change.
***
About Oxford University Press
Oxford University Press (OUP) is a department of the University of Oxford. It further affirms the University's objective of excellence in research, scholarship, and education by publishing worldwide. OUP is the world's largest university press with the widest global presence. It publishes in many countries, in more than 40 languages, and in a variety of formats – print and digital. OUP products cover an extremely broad academic and educational spectrum, and it aims to make content available to users in a format that suits them best.
OUP celebrates 110 years of its presence in India. Branching out from publishing – OUP India has emerged as an integrated education services provider.  OUP products cover an extremely broad academic and educational spectrum; publishing for all audiences – from pre-school to secondary level schoolchildren; students to academics; general readers to researchers; individuals to institutions.
Learn more about OUP at www.india.oup.com