Budding Entrepreneurs Face Challenges, Emerge Winners!
The young business minds of the school brought forth a project named Waste to Wealth, where they were grouped under student project-leaders who directed them with guidance from teacher incharge.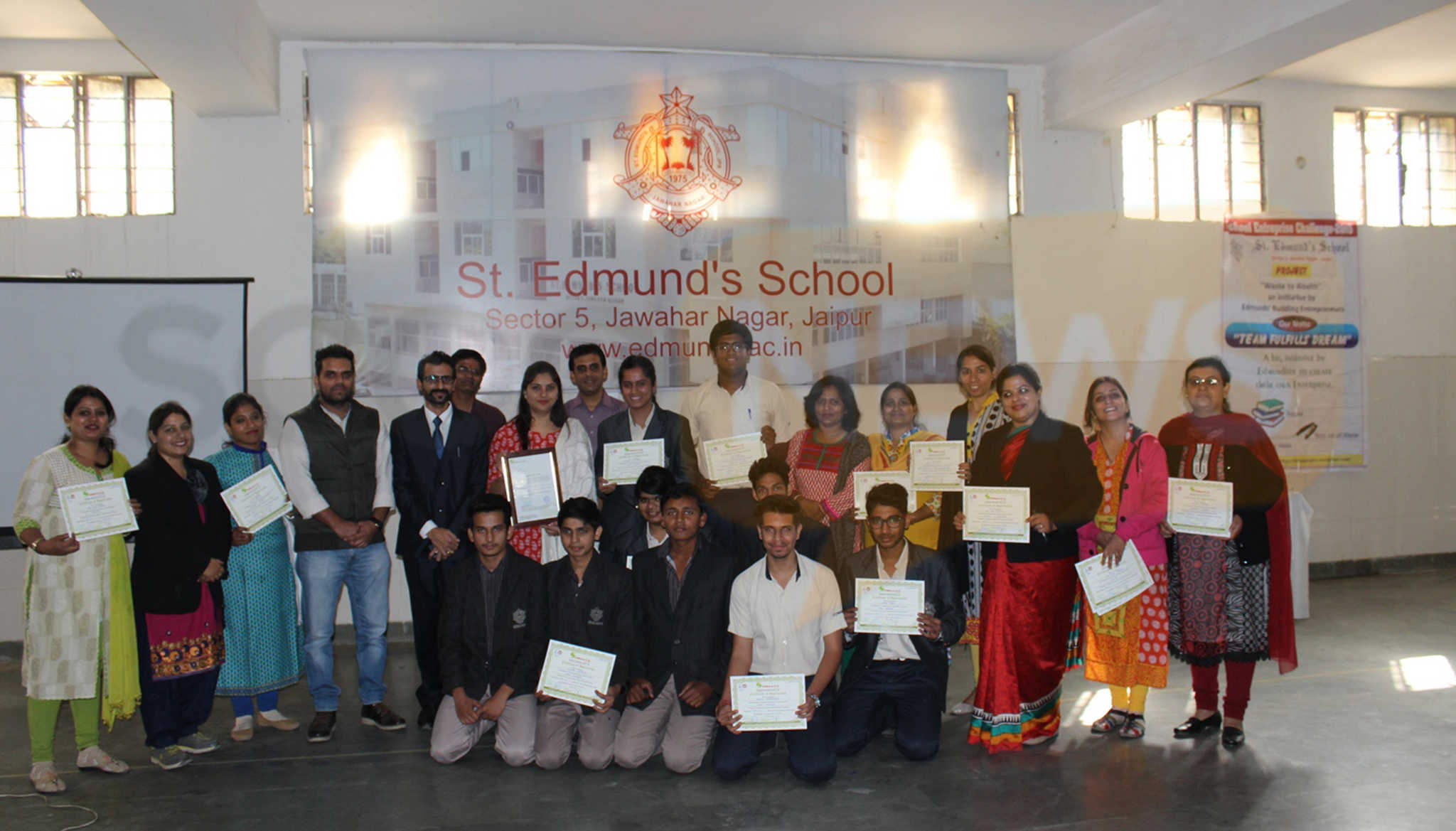 St. Edmund's School Jawahar Nagar is always up to something new and innovative and this is what drives us to cover various events here. Adding yet another feather to the cap of innovation was the participation of the school's students in School Enterprise Challenge, a world-wide competition. It was a matter of privilege for all Jaipurities to see city's student participate in a competition that aims to develop essential skills in business and entrepreneurship in students all across the world.
As a part of this competition, the young business minds of the school brought forth a project named Waste to Wealth, where they were grouped under student project-leaders who directed them with guidance from teacher incharge. For the project, the students generated funds by collecting and selling old newspapers, a concept they named "Each one brings one". With the fund collected, they purchased pen refills and created new pens out of old and waste ones.
All in all, new stationary items were created by the funds saved and generated by the students. Not only this, but the young businesspersons also promoted their items through pamphlets. The entire effort was received with many accolades during the PTM where these stationary items were put on display and overall it was a big hit as it earned the students a lot of money.
Encouraging the budding entrepreneurs for their first step into the world of business was, Mr. Chandra Shekhar Arya, Director of Stomata Infotech, Haryana who attended the presentation of the students personally and appreciated their efforts. The participating students were congratulated and awarded by certificated by the school principal, Dr. Pooja Singh. Motivating the students to move ahead in life, she said, "Nothing is a waste of time if you use the experience wisely.
International Baccalaureate Experiences 31% Surge in Authorized IB World Schools Across India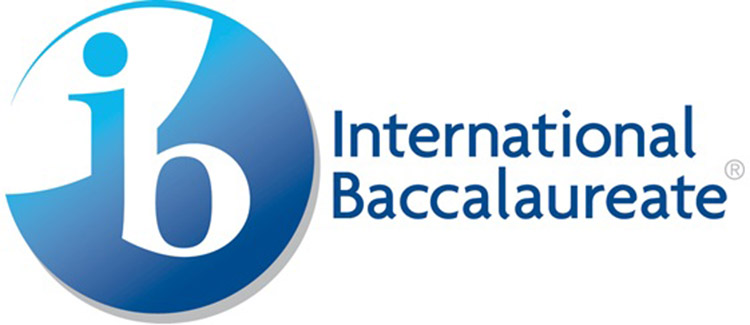 The International Baccalaureate (IB), a global educational foundation headquartered in Switzerland, reports substantial growth over the past five years in India. The surge, amounting to a 31% increase in authorized IB World Schools, reflects the growing preference for IB programs among schools nationwide. According to Haif Bannayan, the Global Director of Business Development at IB, the organization offers four comprehensive programs for students aged 3-19: the Primary Years Programme (PYP), Middle Years Programme (MYP), Diploma Programme (DP), and Career-Related Programme (CP).
As of 2023, there are now 226 authorized IB World Schools across India, collectively delivering 378 authorized IB programs. This breakdown includes 138 schools offering PYP, 59 schools providing MYP, 155 schools delivering DP, and 26 schools offering CP. However, the current distribution of IB World Schools remains concentrated in metropolitan areas like New Delhi, Gurugram, Mumbai, Kolkata, Bengaluru, and Chennai.
To address this imbalance and make IB education more accessible and affordable nationwide, the Delhi Board of Secondary Education (DBSE) collaborated with IB as part of Delhi's educational reforms under Arvind Kejriwal. In August 2021, they signed a Memorandum of Understanding to introduce IB programs in 30 government schools in Delhi. This initiative aims to encourage more schools to adopt the IB curriculum in the future.
Recognizing the evolving educational landscape in India, IB is actively collaborating with Indian institutions and educational authorities to extend its framework to students from diverse backgrounds and regions. Haif Bannayan expressed eagerness for ongoing dialogues with leaders to facilitate the delivery of high-quality, globally-oriented education to an even greater number of students.
The Diploma Programme (DP) offered by IB stands out globally, consistently aligning with or surpassing international standards, as indicated by the DP Country Alignment Study 2023. The study emphasizes the adaptability of DP courses to diverse national contexts, showcasing their seamless integration. Furthermore, it underscores the meticulous crafting of DP curricula to facilitate substantial depth and breadth of learning, illustrating their rigor and comprehensive educational value.
Bannayan highlighted the IB's acclaim for its emphasis on languages and global principles, coupled with a consideration of students' cultural backgrounds. This approach fosters a profound comprehension of the world, shaping graduates into multilingual thinkers poised to make a positive impact on a global scale.