Swacch Vidyalaya Puraskar 2017 – released Standard Operating Procedures (SOPs) for Swachhta in schools
In his Independence Day address to the nation on 15th August, 2014 Hon'ble Prime Minister called upon that all schools in the country should have toilets with separate toilets for girls. Only then our daughters will not be compelled to leave schools mid way…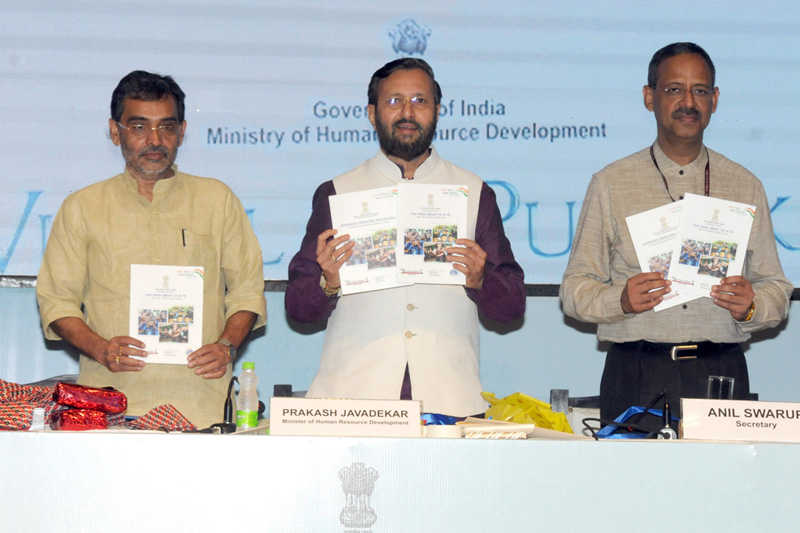 Photo: The Union Minister for Human Resource Development, Shri Prakash Javadekar releasing the publication, at the presentation ceremony of the National level Swachh Vidyalaya Puraskar, 2016-17 to the 172 selected Government Schools in the country, in New Delhi on September 01, 2017. The Minister of State for Human Resource Development, Shri Upendra Kushwaha and the Secretary, Department of School Education & Literacy, Shri Anil Swarup are also seen.
In his Independence Day address to the nation on 15th August, 2014 Hon'ble Prime Minister called upon that all schools in the country should have toilets with separate toilets for girls. Only then our daughters will not be compelled to leave schools mid way…
The Department has taken new initiative for furtherance of Swachh Vidyalaya Campaign and instituted Swachh Vidyalaya Puraskar in 2016-17 to recognize, inspire and celebrate excellence in water, sanitation and hygiene practices in schools. Swachhta in schools plays a significant role in determining the health of children, attendance, dropout rate, and learning outcomes. For the first time, government schools have been ranked on the basis of Swachhta on various criteria viz. Water, Sanitation, Hand washing with soap, Operations and Maintenance, Behaviour Change and Capacity Building.
35 States and UTs participated in this Puraskar, at District and State levels, in an online mode. Thereafter, these were evaluated and awarded at district and state levels. Out of 643 schools shortlisted by the states, 172 schools have been selected for the National awards for Swachh Vidyalaya Puraskar 2016-17.
In the national award ceremony held at Dr S. Radhakrishnan Auditorium, Delhi Cantt. HRD Minister, Shri Prakash Javadekar gave away the prizes to the national awardees. Shri Upendra Kushwaha, Minister of State (HRD) also graced the occasion.
While addressing on the occasion Shri Upendra Kushwaha said that we have to take the cause of Clean India Campaign in the mission mode and we should set the target to achieve it. He stressed to take 'Sankalp se Siddhi' pledge to make our country clean and beautiful. He added that these awards given by the ministry are in line with Prime Minister's Swachh Bharat Mission. He asked teachers and parents to teach students about cleanliness and regularly monitor them too.
Shri Prakash Javadekar congratulated the winners of Swachh Vidyalaya Puraskar 2017-18 and also told that next year this competition will be open to private schools also. This year 2, 68,402 schools from both central and state governments participated voluntarily in the competition which is in itself an achievement and a beginning of 'New India'. Speaking on the occasion the Minister said that the students are 'cleanliness ambassadors' and they will lead the vision of Clean India of our Prime Minister Shri Narendra Modi. He added that it is the need of the hour to change our mindsets and inculcate the habit of cleanliness everywhere in the country. He also thanked CSR partners, panchayats and various other organizations for their contribution in furthering the cause.
The schools were given an award of Rs. 50,000/- each as additional school grant, to be utilized for swachhta related activities, which was digitally transferred to them, along with a Certificate. School principals/teachers and students from the schools collected the awards. Besides, awards to 11 districts with highest participation for the National Level Awards for Swachh Vidyalaya Puraskar 2016-17 were given to concerned District Collectors/District Education Officers. Tamil Nadu, Andhra Pradesh and Rajasthan who have been declared top three States with maximum number of schools in Five Star and Four Star ratings (green & blue category) were given a Certificate of Recognition. The best practices in sanitation and maintaining Swachhta in schools by states were also shared on this occasion. UNICEF and ASCI were the technical and knowledge partners with Department of School Education and Literacy in this endeavour.
The Department also released Standard Operating Procedures (SOPs) for Swachhta in schools and started registration for Swachh Vidyalaya Puraskar 2017-18 from 1st September, which coincides with the commencement of Swachhata Pakhwada for the Ministry. The registration for Swachh Vidyalaya Puraskar 2017-18 closes on 31st October and is open to government, government aided and private schools as well.
International Baccalaureate Experiences 31% Surge in Authorized IB World Schools Across India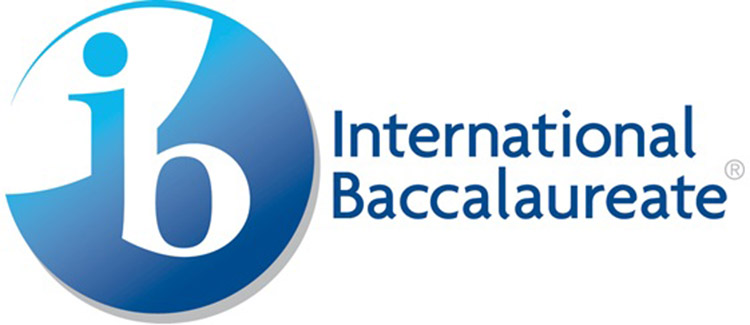 The International Baccalaureate (IB), a global educational foundation headquartered in Switzerland, reports substantial growth over the past five years in India. The surge, amounting to a 31% increase in authorized IB World Schools, reflects the growing preference for IB programs among schools nationwide. According to Haif Bannayan, the Global Director of Business Development at IB, the organization offers four comprehensive programs for students aged 3-19: the Primary Years Programme (PYP), Middle Years Programme (MYP), Diploma Programme (DP), and Career-Related Programme (CP).
As of 2023, there are now 226 authorized IB World Schools across India, collectively delivering 378 authorized IB programs. This breakdown includes 138 schools offering PYP, 59 schools providing MYP, 155 schools delivering DP, and 26 schools offering CP. However, the current distribution of IB World Schools remains concentrated in metropolitan areas like New Delhi, Gurugram, Mumbai, Kolkata, Bengaluru, and Chennai.
To address this imbalance and make IB education more accessible and affordable nationwide, the Delhi Board of Secondary Education (DBSE) collaborated with IB as part of Delhi's educational reforms under Arvind Kejriwal. In August 2021, they signed a Memorandum of Understanding to introduce IB programs in 30 government schools in Delhi. This initiative aims to encourage more schools to adopt the IB curriculum in the future.
Recognizing the evolving educational landscape in India, IB is actively collaborating with Indian institutions and educational authorities to extend its framework to students from diverse backgrounds and regions. Haif Bannayan expressed eagerness for ongoing dialogues with leaders to facilitate the delivery of high-quality, globally-oriented education to an even greater number of students.
The Diploma Programme (DP) offered by IB stands out globally, consistently aligning with or surpassing international standards, as indicated by the DP Country Alignment Study 2023. The study emphasizes the adaptability of DP courses to diverse national contexts, showcasing their seamless integration. Furthermore, it underscores the meticulous crafting of DP curricula to facilitate substantial depth and breadth of learning, illustrating their rigor and comprehensive educational value.
Bannayan highlighted the IB's acclaim for its emphasis on languages and global principles, coupled with a consideration of students' cultural backgrounds. This approach fosters a profound comprehension of the world, shaping graduates into multilingual thinkers poised to make a positive impact on a global scale.