HRD Minister Prakash Javadekar directs Navodaya Vidyalaya Samiti to take measure for adoption of solar energy in all Navodaya Vidyalayas
Minister of Human Resource Development Shri Prakash Javadekar directed the Navodaya Vidyalaya Samiti (NVS) to take measure for adoption of solar energy in all Navodaya Vidyalayas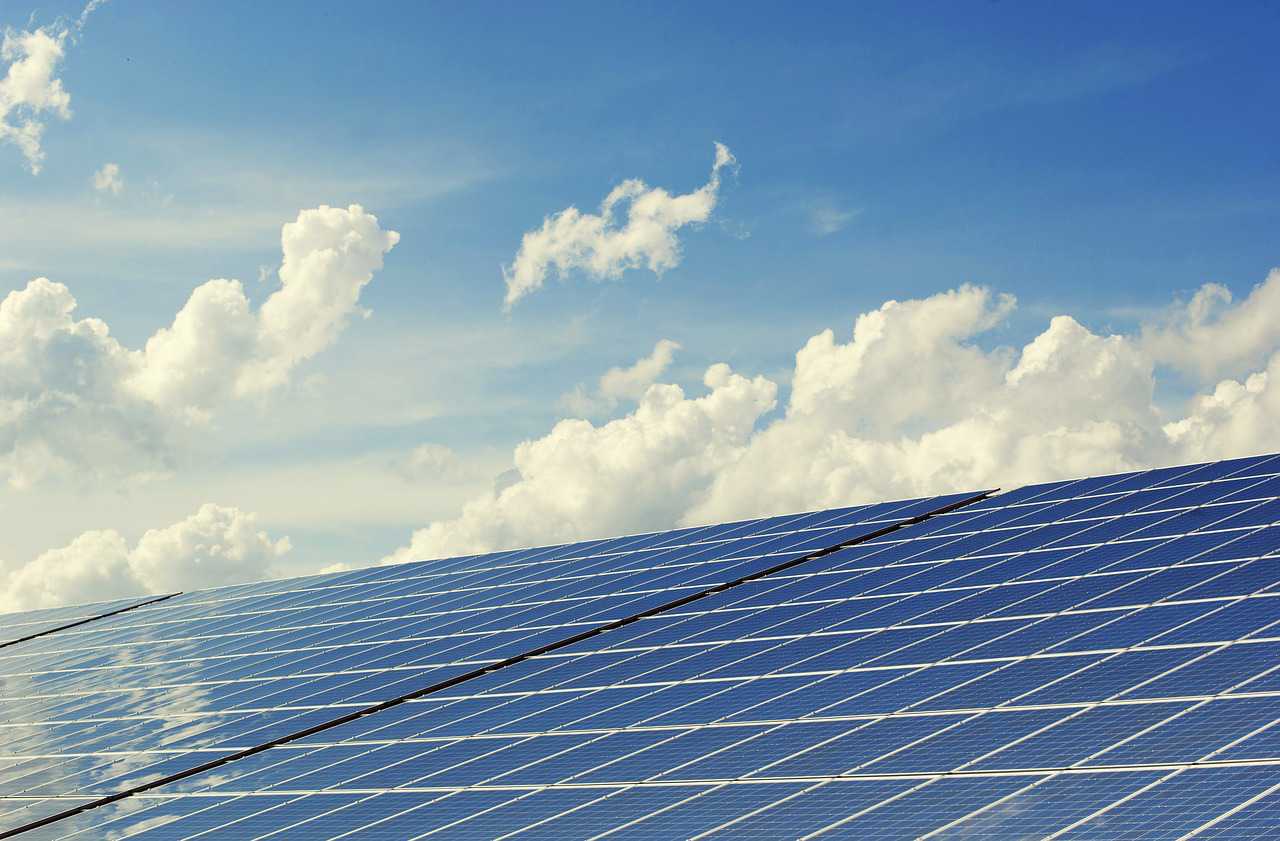 Minister of Human Resource Development Shri Prakash Javadekar directed the Navodaya Vidyalaya Samiti (NVS) to take measure for adoption of solar energy in all Navodaya Vidyalayas. Chairing the 35th Meeting of Executive Committee of Navodaya Vidyalaya Samiti in New Delhi yesterday, he asked the Samiti to seek the guidance of Ministry of Power to speed up the process.
He applauded the performance of the Navodaya Vidyalaya students in 10th and 12th Board and particularly the impressive performance of NV students in IIT-JEE Advance and NEET. He noted with satisfaction that out of the 14183 NV students who appeared in NEET, 11875 qualified in the examination of which 7000+ already placed in various good medical colleges. Navodaya Vidyalayas have already become a brand for quality education and the recent successes have further enhanced its brand.
Acknowledging the important role being played by some of the NVS alumni in guiding students voluntarily to prepare for competitive examinations, Shri Javadekar directed the NVS to use social media network to connect with more such NVS alumni. This, he said, would broad-base the voluntary involvement of alumni and have a positive impact on the progress of Vidyalayas. He also appealed to NV alumni to come forward in a big way to support their Alma matter.
Shri Javadekar also desired that the teachers who are deputed for training abroad through scholarship should be asked to share a report on their learning and its utility for the system.
He also directed that water and solar energy harvesting should form part of proposals in the new building plans and explore the possibility of having water harvesting and Bio-Gas plants in existing campuses.
While reviewing the functioning of NVS, the Minister directed the Samiti to conduct study of positive impact of: 1) Student-Teacher living together 2) Teachers living together in school campus and 3) Health improvement of students.
The minister appreciated the efforts of the Samiti in filling up all posts of teachers in North Eastern region.
Hon'ble Minister of State of Human Resource Development Shri Upendra Kushwaha, Secretary School Education Shri Anil Swarup, Joint Secretaries and Financial Advisor of MHRD and NVS Commissioner, other Members and senior officials from the Samiti were also present.
GD Goenka's Shooting Championship 2023 to Honour the legacy of Abhinav Bindra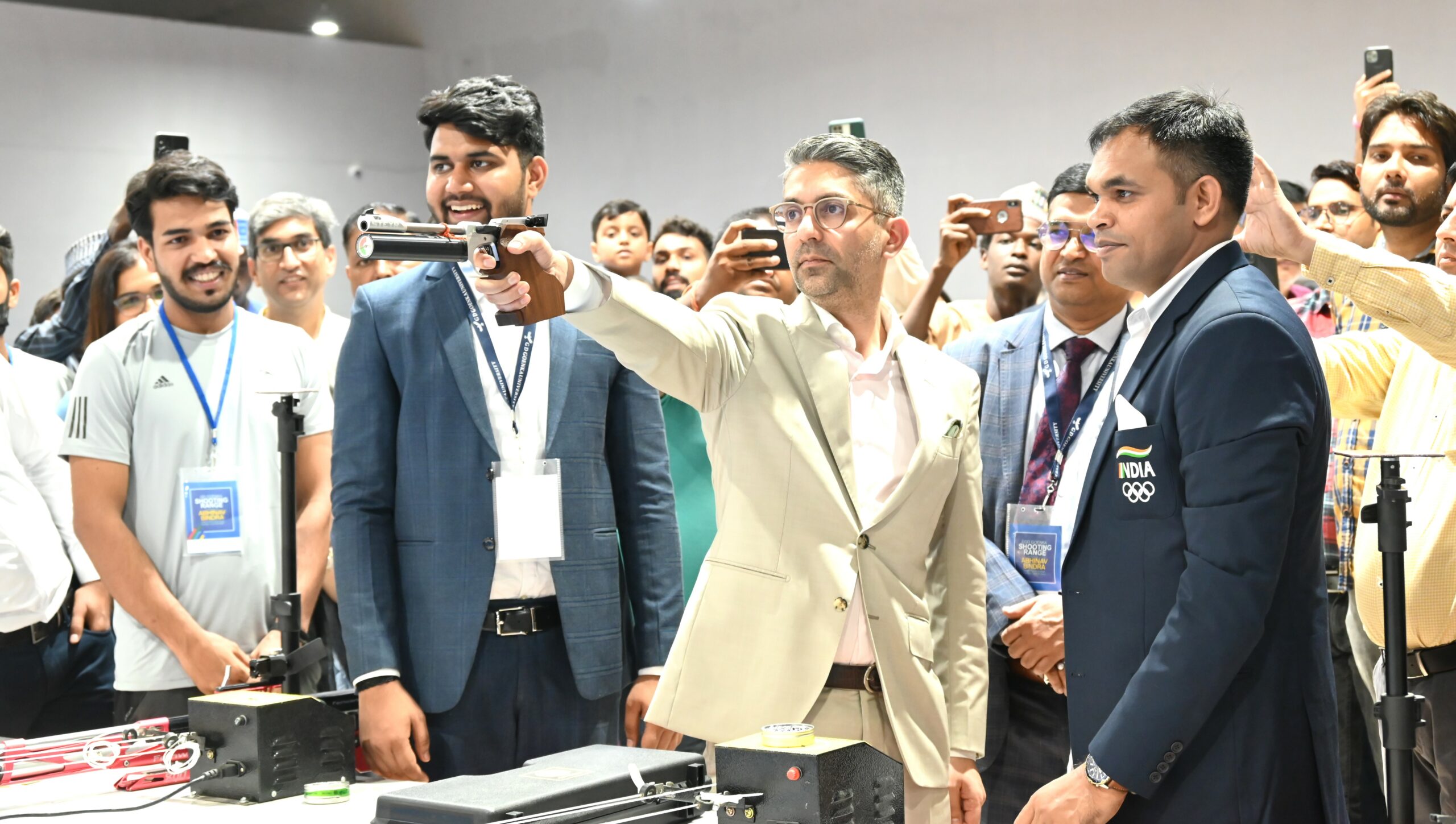 GD Goenka University is excited to introduce the inaugural Gayatri Devi Goenka Memorial Shooting Championship, a remarkable event that underscores the university's unwavering commitment to nurturing sports excellence and paying tribute to the exceptional sharpshooters from all corners of India. Set to be held from September 26 to September 29, 2023, at the GD Goenka Shooting Range featuring 25 professional lanes, this championship is poised to become one of the nation's most prestigious shooting competitions and will be conducted using Electronic Scoring Target System (EST).
This championship serves as a testament to promoting sportsmanship and fostering the talents of both emerging and seasoned shooters. With participation from over 500 competitors hailing from across India, the event promises to be a grand spectacle, celebrating the passion and precision of shooters who have honed their craft to perfection.
Notably, this championship holds particular significance as it pays homage to Abhinav Bindra, India's first individual Olympic gold medalist. The GD Goenka Shooting Range, dedicated in his honor in 2022, stands as a guiding light for aspiring shooters, offering world-class facilities and expert guidance to nurture their talents.
During the inauguration, Abhinav Bindra expressed his thoughts, stating, "I extend my heartfelt congratulations to GD Goenka for the remarkable facilities they have established and the emphasis they place on sports across their educational institutions. I am confident that the students will achieve remarkable success in various tournaments, but more importantly, they will imbibe the values that sports instill in us."
Nipun Goenka, Managing Director of GD Goenka Group, aptly remarked, "The Gayatri Devi Goenka Memorial Shooting Championship transcends mere competition; it's a celebration of the essence of sportsmanship, camaraderie, and unwavering dedication. We take immense pride in providing a platform for India's talented marksmen and markswomen to shine, and we firmly believe that this championship will serve as an inspiration to a new generation of shooting enthusiasts."