Taiwan Students Invent Lego Robots to Fight Corona
Students at a Taiwanese elementary school built a robot that dispenses alcohol-based disinfectants to promote regular hand-washing.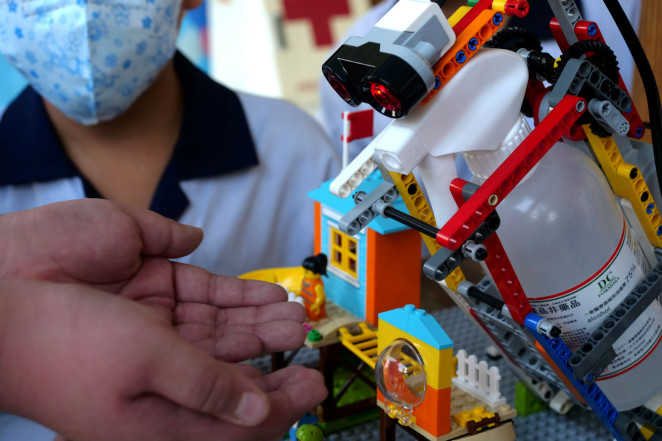 In a unique and wonderful initiative, students of Linyuan Elementary School in the southern Taiwanese city of Kaohsiung are fighting the corona pandemic through Lego Robot!
This robot dispenses alcohol-based disinfectants for the students to wash their hands and keep the deadly virus at bay. Children from the age group of 6 to 12 years are using every opportunity they get to wash their hands. The discipline that these children show while standing in the line is amazing and must be applauded.
The Lego Robot was built by students under the supervision of their Robotics coach. The most amazing feature of the robot is that it plays a pre-recorded voice that says 'Washing hands is super' to cheer up the children and keep their spirits high.
The Robot also has an ultrasonic sensor to detect hands and spray the disinfectant on them. The spray bottle is attached to the robot and a motor wheel pulls back its handle when the sensor detects human hands. The younger students crafted some excellent scenes portraying the different situations demanding the washing of hands that includes a flower garden, an operating table, and a toilet.
The idea of teaching the fundamental concept of Robotics to students came after the Fukushima nuclear disaster of Japan. Since this innovative school lies in an industrial area that is primarily dedicated to petrochemical industries, the faculty thought of starting an initiative with the vision of teaching children 'basic problem solving' in case of an industrial tragedy.
Linyuan Elementary School has a history of representing Taiwan in many international competitions and also bringing home several prizes by the virtue of an excellent Robotics Club. The story shall inspire other schools to promote innovation in order to counter real-life problems that we might face in the future.
GD Goenka's Shooting Championship 2023 to Honour the legacy of Abhinav Bindra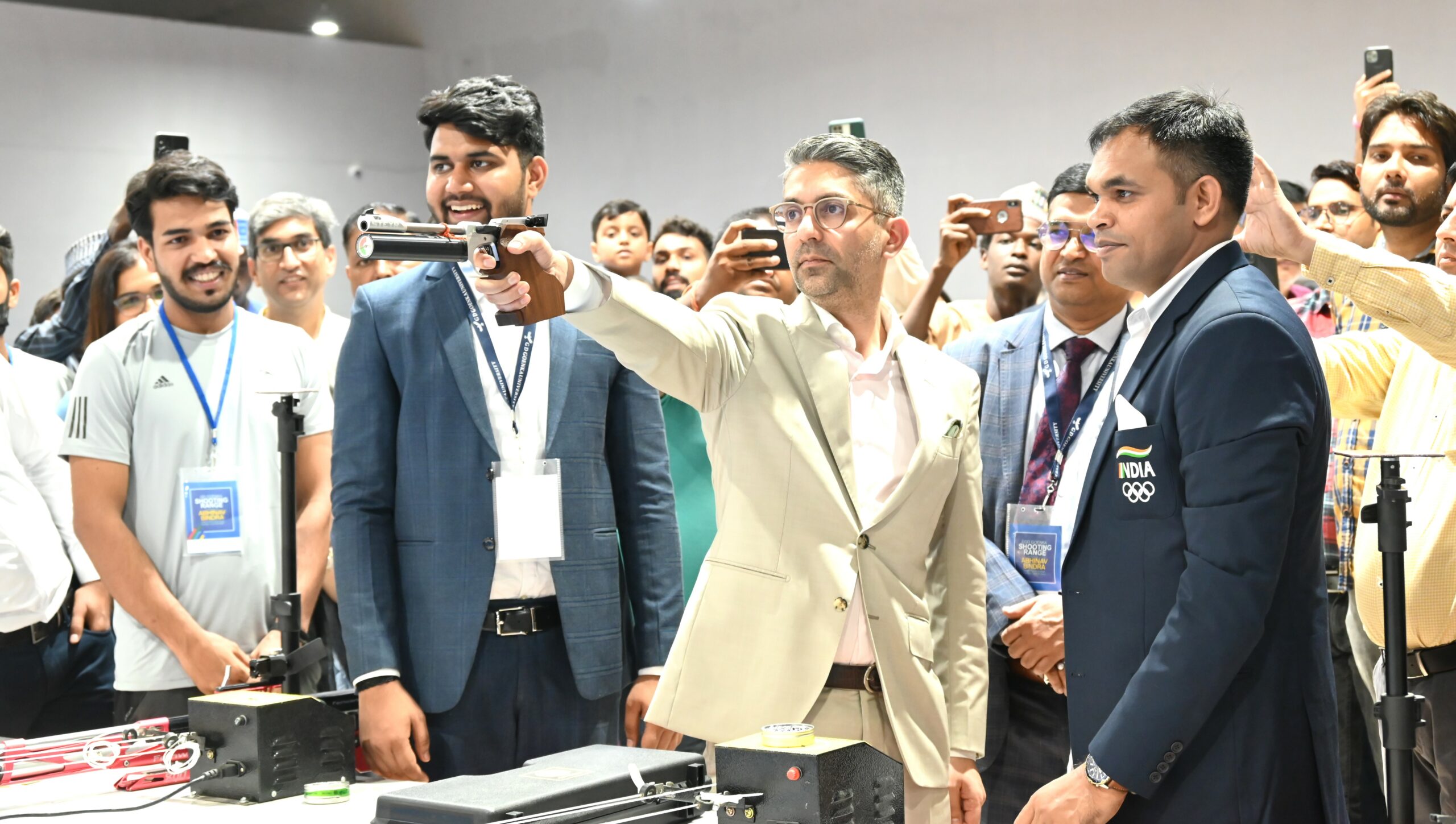 GD Goenka University is excited to introduce the inaugural Gayatri Devi Goenka Memorial Shooting Championship, a remarkable event that underscores the university's unwavering commitment to nurturing sports excellence and paying tribute to the exceptional sharpshooters from all corners of India. Set to be held from September 26 to September 29, 2023, at the GD Goenka Shooting Range featuring 25 professional lanes, this championship is poised to become one of the nation's most prestigious shooting competitions and will be conducted using Electronic Scoring Target System (EST).
This championship serves as a testament to promoting sportsmanship and fostering the talents of both emerging and seasoned shooters. With participation from over 500 competitors hailing from across India, the event promises to be a grand spectacle, celebrating the passion and precision of shooters who have honed their craft to perfection.
Notably, this championship holds particular significance as it pays homage to Abhinav Bindra, India's first individual Olympic gold medalist. The GD Goenka Shooting Range, dedicated in his honor in 2022, stands as a guiding light for aspiring shooters, offering world-class facilities and expert guidance to nurture their talents.
During the inauguration, Abhinav Bindra expressed his thoughts, stating, "I extend my heartfelt congratulations to GD Goenka for the remarkable facilities they have established and the emphasis they place on sports across their educational institutions. I am confident that the students will achieve remarkable success in various tournaments, but more importantly, they will imbibe the values that sports instill in us."
Nipun Goenka, Managing Director of GD Goenka Group, aptly remarked, "The Gayatri Devi Goenka Memorial Shooting Championship transcends mere competition; it's a celebration of the essence of sportsmanship, camaraderie, and unwavering dedication. We take immense pride in providing a platform for India's talented marksmen and markswomen to shine, and we firmly believe that this championship will serve as an inspiration to a new generation of shooting enthusiasts."