Teacher From Minnesota Teaches Online While Battling Cancer
Kelly Klein, a kindergarten teacher from Minnesota, teaches online while battling cancer and getting chemo in the hospital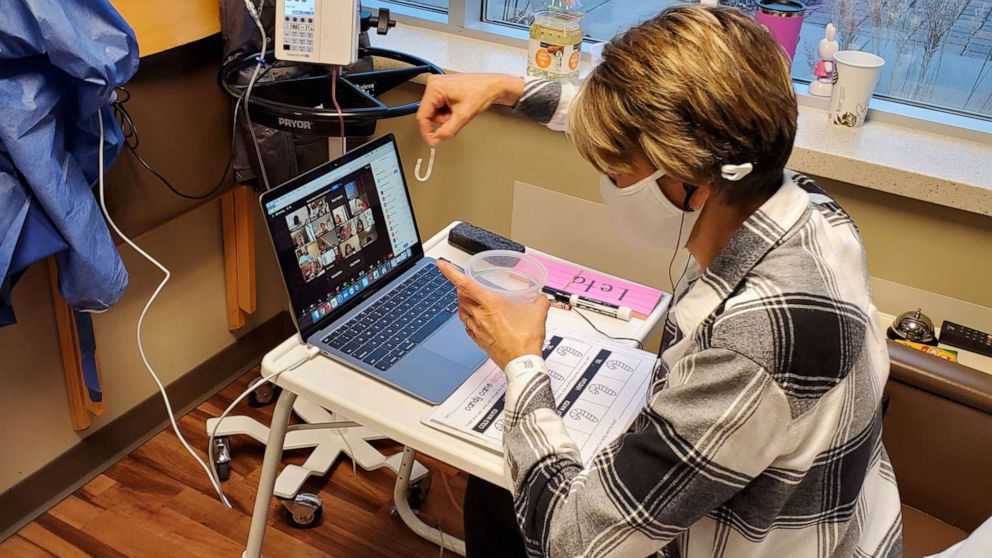 Kelly Klein, a kindergarten teacher in Minnesota, is setting history as she takes classes from the hospital while getting her chemotherapy done. A life-threatening sickness like cancer couldn't slow her down as an educator as she kept teaching her 5-year-old students via virtual classes.
Kelly needs to get her therapy done once a month and there, she takes her laptop and supplies along to spend those 5-6 hours with her little friends. She calls this time the 'bright spot' of her days.
"Teaching 5-year-olds I always say is like going to Disney World. Everything is exciting and they're so excited about everything that it gets me excited. When you're at chemo and you're around a lot of sick people, it's kind of a depressing place to be. For me, to be around 5-year-olds during that time, it's like a slice of normalcy in an abnormal environment," Kelly tells Good Morning America.
The principal of Falcon Heights Elementary School, where Kelly has taught for over 3 decades, admires the latter's strength and virtue. The principal and Kelly's students' parents really appreciate the fact that she hasn't ceased to teach after what she's going through. They believe both Kelly and the kids are helping each other grow in this way.
Due to COVID, Kelly is not allowed to have anybody in the hospital beside her while she gets her treatment done, but how amazing that her students are always with her! "I get the energy from the kids like they get the energy from me, I get as much out of it as the kids," says Kelly.
Kelly's old students, who have grown older and now have children of their own, are also reaching out to their favourite teacher to tell her how they can never forget her from their school days.
Teachers like Kelly Klein set such an example for the world which is undeniably brave and selfless.
Archana Surana to represent India at the CUMULUS Global Association
Archana Surana, Founder & Director of the ARCH College of Design & Business, has been elected to the 8th CUMULUS Executive Board (2022-2025).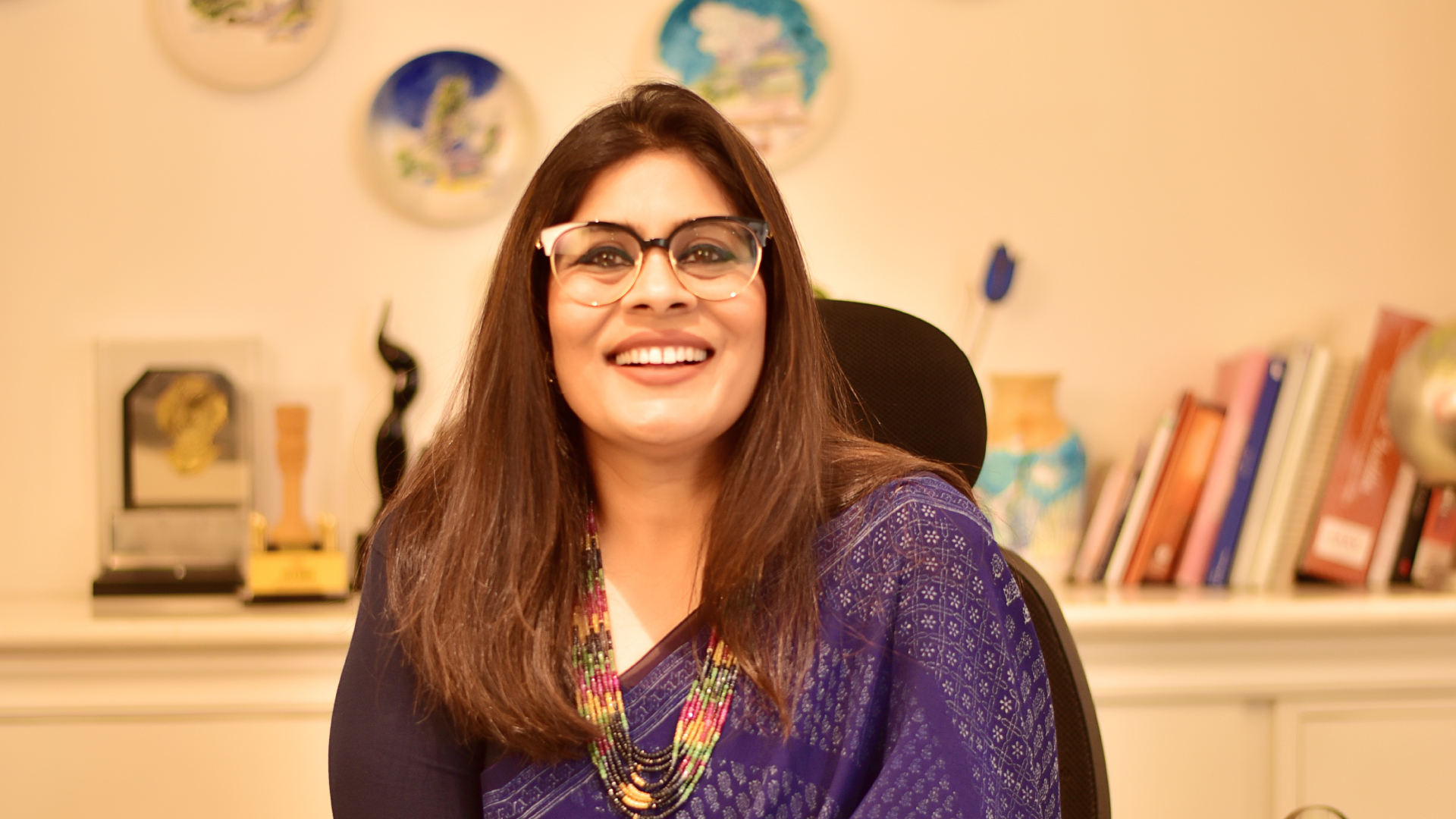 Archana Surana, Founder & Director of the ARCH College of Design & Business, has been elected to the 8th CUMULUS Executive Board (2022-2025).
CUMULUS is the leading global association of Art, Design Education & Research. It represents a dynamic ecosystem with 350+ member institutions in 60+ countries.
She said, "I was nominated for candidacy to the Board by the Presidential Candidate Lorenzo Imbesi, a Full Professor from the Sapienza University of Rome, Italy. 356 universities from 66 countries voted & today I am part of the 11 diverse members of the Executive Board, led by Prof. Lorenzo Imbesi." She represents India among the 11 countries on the Board.
Regarding the opportunities her representation would bring to Design Education in the country she said that through this dynamic forum and platform for knowledge exchange and best practices she would be able to bring in committed advocacy for the positive role of designers and creators.
"I am an ardent advocate of the essential and positive role that designers and the Creative Industries can play towards helping shape a sensitive, empathetic, and better world. I would be initiating cooperation and collaboration from industry bodies and fellow higher education institutions of design, architecture, and engineering from India towards this purpose and further strengthen the 'Women in Design' initiative of Cumulus, alongside building a mentorship model within the CUMULUS network."
About Archana:
A Woman Entrepreneur & Educationist for the past 27 years in the modern fledgling state of Rajasthan in India she has succeeded in firmly establishing and strengthening the perceptions and awareness of Design and Design Education in the country.
She has worked closely with the community via social projects, design intervention projects, and mentorship programs, and has contributed to the larger mandate of design & creative entrepreneurship on many levels through industry collaboration and as a member of the National Committee on Design India (2021-22) of the Confederation of Indian Industry (CII).
Also, being a US State Department and Rotary Foundation Alumnus, a Vital Voices Lead Fellow, and a Fortune and Global Ambassadors Program Mentee, she is supporting and mentoring women from all walks of professional life through the Women's Mentors Forum founded by her.