The Story Of An Indian Teacher Who Accidentally Became A 'Circus Employee'
Manna Abraham spent over eight years travelling with a circus across the US in a 60-car train.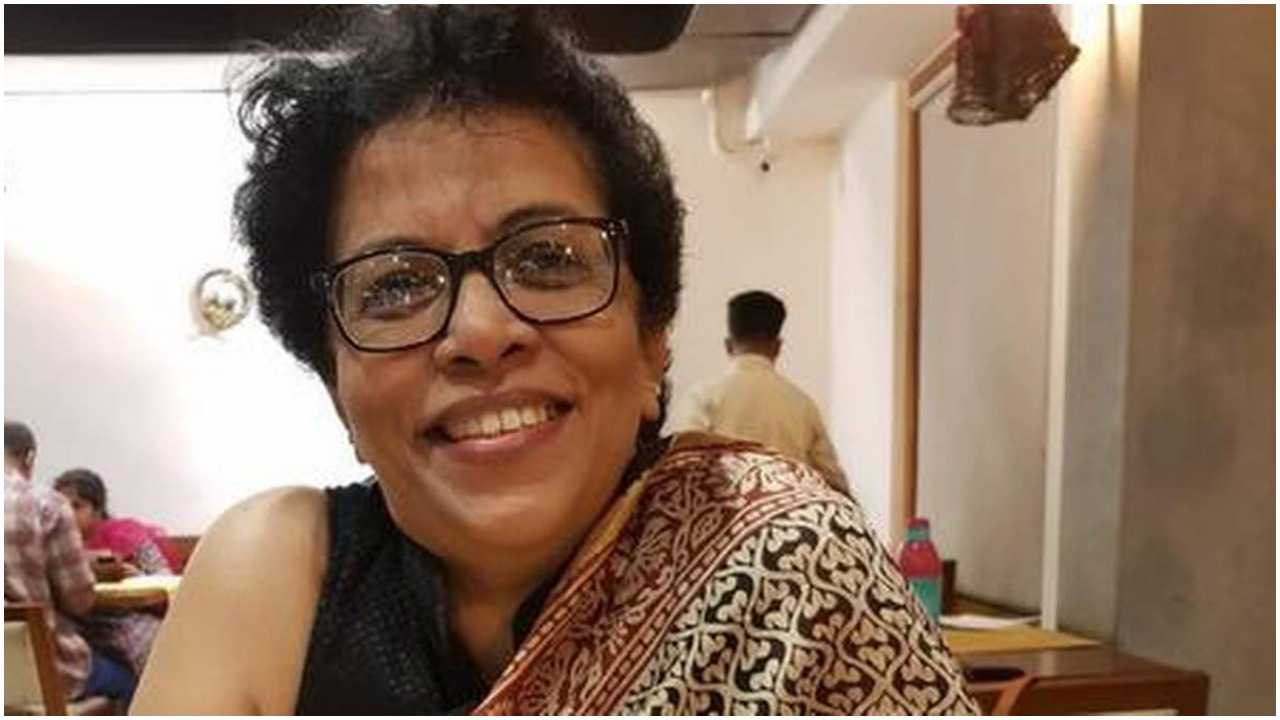 In 2004, Manna Abraham from Chennai was looking for a job overseas. Based out of Chicago, she found one in Detroit and immediately decided to send across her CV.
It was only after she was hired that she realised it was a job at the circus (Barnum & Bailey Circus, one of America's largest and longest-running circuses) and her new home was going to be a 60-car train! Manna was open to the new adventure in her life and hence said 'Yes' to the opportunity. Her work included teaching the kids of the acrobats, clowns, technicians, performers, and everyone who worked in the circus.
"I had no idea of what it would entail when I applied for the post of a 'travelling teacher'. Little did I think it would be with a circus, perhaps the largest in the world," recalls Manna.
As the only teacher on-board a train with nearly 300 crew members, she had a tough job on hand. Most of her students, aged 4-18, didn't speak the language she used to teach in, which became one of her biggest challenges. She remembers, "I had to do everything that a teacher in any part of the world does, such as preparing lesson plans and looking through the work of the students."
The deep sense of teaching was instilled in her by her father. He gifted her an atlas on her eighth birthday, and the two would spend hours studying it. With him, she also learned many unconventional ways of teaching like hands-on approaches. And so, in the circus, rather than following only the syllabus, she'd teach her students life skills that would help them in the future. This included workings of the train, spending time with the crew, learning about wiring, plumbing, etc.
Manna and her work became so famous that she became the unofficial ambassador of India among the show natives. She would talk about the country's culture and food and even give them a 'taste' of it.
About this unusual job, Manna says, "There were other jobs out there that would have paid the bills, but they did nothing for my soul."
This Young Woman From A Tribal Village Is Teaching The Children While Schools Are Closed
The only graduate of a Tamil Nadu village has volunteered to teach the children of the village while the pandemic persists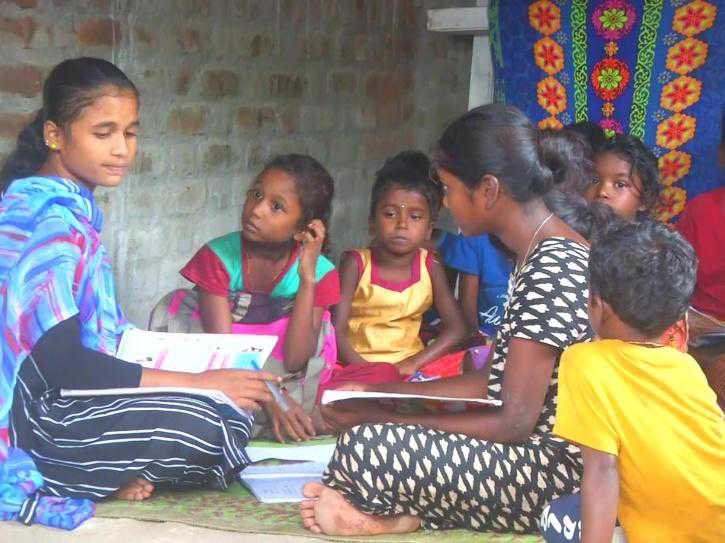 Where the digital network failed these tribal children in the southern part of India, their own stood to support them. Sandhya volunteers in teaching the kids of her village, Chinnampathy in Tamil Nadu. She is a graduate of B.Com, she is the only person from her village to have graduated college. Sandhya told India Today, "If it rains, we can't go to school. We only have one bus to our village and so after a certain age, people drop out of school."
Having gone through struggles herself, Sandhya knows how important a teacher and school is for growing children. So she volunteered to teach the children by herself, so they don't lag behind due to school closure. Sandhya said "When I was a child, I had no one to help me study. These children here have me to help them study."
One must ask the children from a remote rural or economically backward area, how it feels to not have the proper learning opportunities. The pandemic took more than the ability to roam about freely, it snatched away the ability to go to school for children on a global level. While it is easier for families with better income to support their child's online learning, most rural and financially challenged families are struggling.
The Indian government did start many projects for such students, but even learning via a television channel or free online course needs some basic gadgets and network connection. Many remote villages, like the tribal village, Chinnampathy, can not find enough network strength to have their children sit in front of a television and learn via the education channels.
On being asked how her classes are enduring she said, "The children come and ask me very freely all their doubt and they are not afraid of me. I see these children learning well and answering all the questions when I ask them."
Youth like Sandhya, who appreciate and signifies the work educators do and want to help the cause, are the future of the education sector!