Teacher Warrior 2019: Haimanti Sen – Skywalk to success
Ordinary people, extraordinary deeds… The ScooNews Teacher Warriors 2019 are a lesson in inspiration and hope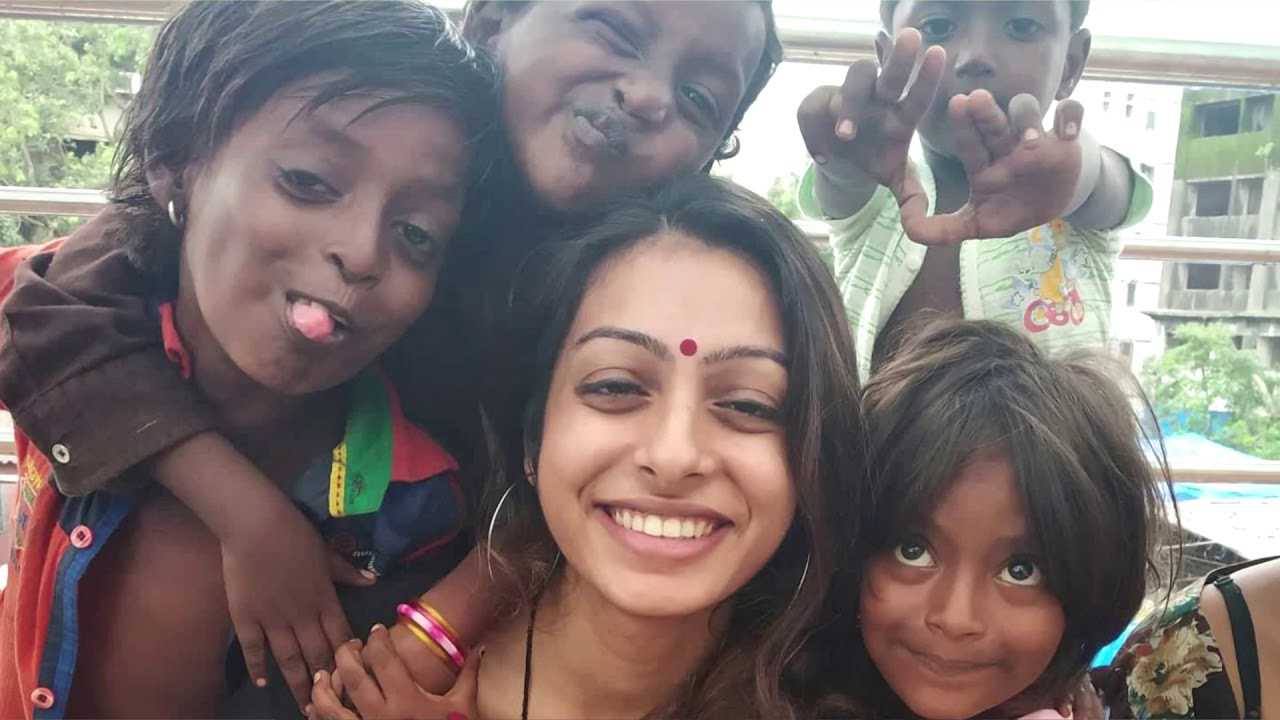 Regular passers-by don't stare any longer… they are accustomed to the sight of the young teacher with her brood of rag-tag students sitting on the suburban skywalk, engrossed in their lessons. Young Haimanti Sen is an inspiration to all the many who feel the pangs of compassion but walk on and forget all about trying to help the masses of unfortunate children begging at Mumbai's signals and stations. "I always wanted to bring about some change in society and I have also been closely related to children in terms of work," shares Haimanti. "Also my mother has always been a very giving person and I look up to her for everything she has done. I think the combination of these three aspects inspired me to start working for the people who actually need it."
The result was Junoon Foundation, a non-profit organisation. "We aim at providing the underprivileged children an all-round development in terms of communication skills, hygiene, personal space, safety and education of course which consists of basic Hindi, English and Maths."
Identifying scope
Sen adds, "We understand their potential and skills and aptitude and based on that, take the necessary steps which would be suitable to the children. Like in the last year of my teaching these 15 children, I realised that only four children would actually benefit from going to school whereas some of the others would entirely lose interest in studies if put into school. We plan to teach the older kids reading and arithmetic and get them into skill training workshop and assist them in getting jobs."
Junoon faced its fair share of challenges, first and foremost, the issue of space. "No one was ready to grant a space for me to teach these children, schools were not ready to admit these children for various reasons, the parents of the kids would often send them to beg instead of coming to class, and kids had to bribe their parents at times just so they could come and study. Another major challenge was the environment that the children grow up in, surrounded by people we wouldn't want our kids around. There were passers-by who would tell me that what I was doing was a lost cause. I completely understand why they would think that way, however I also think it's important to do something about it instead of just complaining and pointing fingers!" she declares.
Junoon eventually found its space on a skywalk, which most frantic Mumbaikars choose to skip, preferring the traffic-clogged roads. Haimanti smiles, "I have set the skywalk as the centre as there is shade and space for us to sit." The results have been slow but encouraging. "After teaching these kids for almost a year I finally found a school that would admit four of our students. Things are better now. We give the children constant sessions on safety and what they should do in case of a situation. The parents have also bonded with me so they don't interfere too much."
Her motto is clear… "I think believing in yourself is the most important thing a person can do. I keep giving the example of how so many people believe in different religions and different godmen. They believe they will make a bad situation better and it works for them. What are the chances that if you put the same faith in yourself, it wouldn't work? And another thing I strongly believe is if you are planning to start something just do it. There are a million books which will give you the steps but ultimately it's you who has to do it. So just go for it!
Hope floats
Haimanti knows what she wants for the children… "I want these children to be independent individuals who know the difference between right and wrong. Who know they have a better chance at life compared to the one they are living. I want to see them doing what they are passionate about and helping one another," she declares.
Dealing with these deprived children can be disheartening. "The work that we do has a lot of emotional weight that comes with it. Listening to stories about the children and families is very disheartening. However, the joy that you get after teaching them, seeing them open up to you is great. I would love if people do their bit educating the underprivileged in their spare time. Because they are people who are completely ignored by our society. I plan to inspire people by being consistent in what I do and updating our society with our triumphs," she says.
This Young Woman From A Tribal Village Is Teaching The Children While Schools Are Closed
The only graduate of a Tamil Nadu village has volunteered to teach the children of the village while the pandemic persists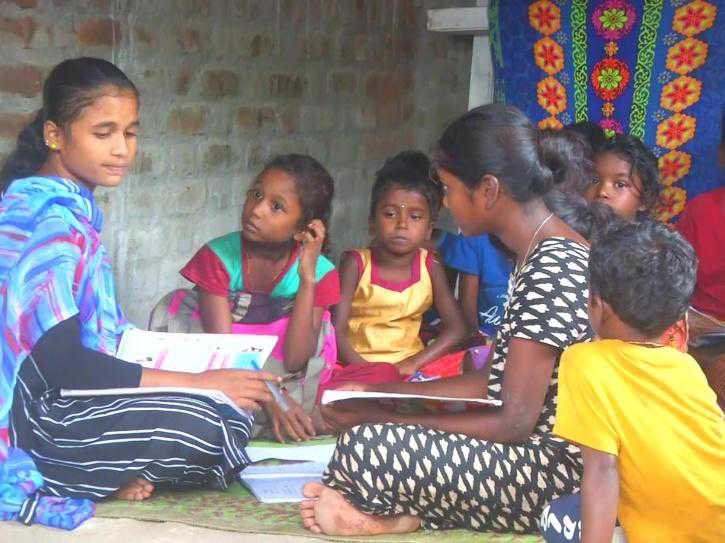 Where the digital network failed these tribal children in the southern part of India, their own stood to support them. Sandhya volunteers in teaching the kids of her village, Chinnampathy in Tamil Nadu. She is a graduate of B.Com, she is the only person from her village to have graduated college. Sandhya told India Today, "If it rains, we can't go to school. We only have one bus to our village and so after a certain age, people drop out of school."
Having gone through struggles herself, Sandhya knows how important a teacher and school is for growing children. So she volunteered to teach the children by herself, so they don't lag behind due to school closure. Sandhya said "When I was a child, I had no one to help me study. These children here have me to help them study."
One must ask the children from a remote rural or economically backward area, how it feels to not have the proper learning opportunities. The pandemic took more than the ability to roam about freely, it snatched away the ability to go to school for children on a global level. While it is easier for families with better income to support their child's online learning, most rural and financially challenged families are struggling.
The Indian government did start many projects for such students, but even learning via a television channel or free online course needs some basic gadgets and network connection. Many remote villages, like the tribal village, Chinnampathy, can not find enough network strength to have their children sit in front of a television and learn via the education channels.
On being asked how her classes are enduring she said, "The children come and ask me very freely all their doubt and they are not afraid of me. I see these children learning well and answering all the questions when I ask them."
Youth like Sandhya, who appreciate and signifies the work educators do and want to help the cause, are the future of the education sector!