Teaching Online: How Some Online Classes Can Be More Effective Than Offline Classes
I hope to have shown how online classes are not always just a burden imposed when schools have to close, but can actually be pedagogically advantageous, enhancing the teaching and learning process in certain ways.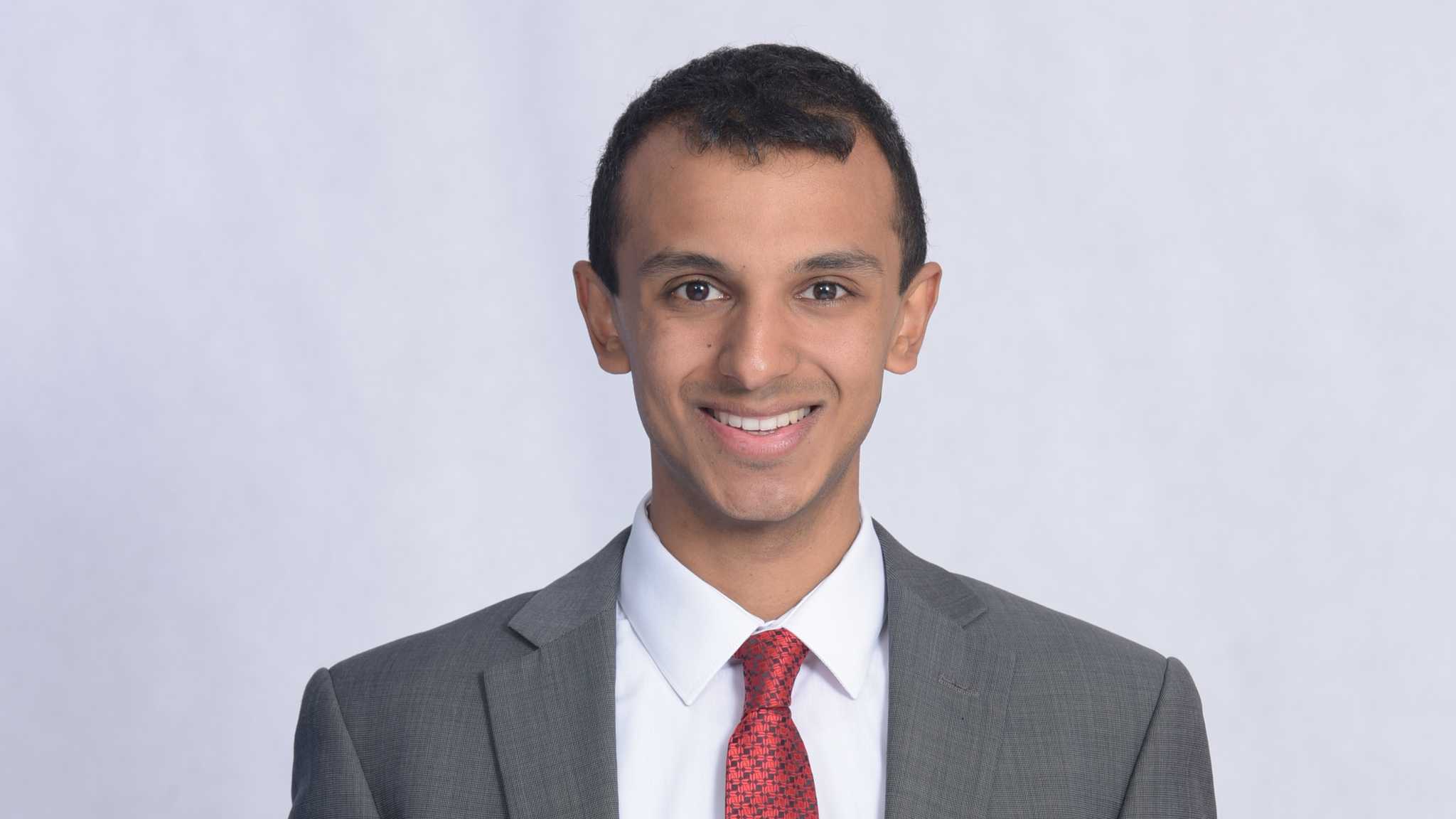 During the Covid-19 Pandemic, teachers everywhere quickly adapted to online forms of teaching and learning. This transition took place with great willingness, effort, and skill on the part of teachers – but rarely with genuine enthusiasm, for understandable reasons. Online teaching was viewed mostly as a necessary obligation precipitated by the unprecedented circumstances; a burden to tolerate only for the duration of the crisis before returning to face-to-face lessons at the earliest opportunity.
Negative feelings towards online learning are perfectly valid. Teaching online classes requires working with different pedagogical approaches to what teachers are accustomed to in a physical classroom. Long hours behind a screen can cause fatigue, and it is difficult to maintain students' attention when they are not physically in their teacher's presence. Students also have variable connectivity and device access, and while learning online they miss out on the essential socio-emotional development that comes from being in a real-life environment with their peers and teachers.
However, it must also be recognised that certain elements of online teaching can actually be advantageous compared to offline teaching. In this article, I wish to elaborate upon some of the ways in which online classes can be viewed as pedagogically superior to offline classes. Recently, there has been a lot of talk of 'hybrid learning' being the future of education. By understanding the ways in which online classes can enhance the process of teaching and learning, it becomes clearer how hybrid learning can be a beneficial direction of travel for the education sector.
Formative Assessment
Formative assessment is an important part of quality teaching and learning. It enables teachers to quickly check the extent to which a class has understood a lesson, resolve misunderstandings quickly, and provide targeted feedback. For students, it keeps them alert and attentive in a low-stakes manner, improving their motivation and helping them with clearer learning goals and targets. In a physical classroom, teachers can perform quick checks for understanding in various ways: requesting a show of hands, having students write down an answer to a question in large writing and hold it up for the teacher's view, or even more innovative methods such as the use of clicker devices through which students can respond to multiple-choice questions.
All of these methods have their limitations: the visual checks are rarely comprehensive or completely accurate, gathering formative assessment data is often a time-consuming manual process, and the classroom technology for formative assessment is often cumbersome and impractical to use, as well as expensive. In an online class, however, formative assessment can be both easier to conduct and more effective. Teachers have tools at their disposal through which they can have students complete a short quiz or type responses to a question. This generally takes up less class time, makes it easier to ensure participation by all students in a class, and yields more accurate data that is instantly presented to the teacher, which they can use to give feedback in real-time. For these reasons, formative assessment can be a more successful activity in online lessons as compared to physical lessons.
Content Integration
Another powerful feature of online teaching is the ability to seamlessly integrate learning content. In an offline class, too, it is of course possible to use content through a projector or interactive board. However, in an online class, there can be two layers to the content: the teacher and the students may view different panels simultaneously. It, therefore, becomes possible for a teacher to follow a lesson plan or script while delivering a lesson, in a manner that is hidden from the students – for example, a sidebar on the screen displaying text prompts to the teacher.
This may not be an advantage in higher-end schools, where pre-packaged or scripted lessons can limit the creativity and independence of teachers to plan their own lessons and incorporate innovative lesson ideas. However, in other strata of the education sector such as low-fee private schools, where it is not always possible to employ skilled, well-trained teachers, assisting teachers with a pre-scripted lesson can be the most effective way of improving the quality of lesson delivery. And even in higher-end schools, the method can be useful to support new and trainee teachers, underperforming teachers, or substitute teachers.
Metadata
The generation and collection of metadata – subtle background information about a class – is possible when conducting online classes on certain platforms. Analysis of this data can yield valuable insights about students and teachers, which are not possible to gain in a physical setting. For example, by storing data on microphone usage during classes it becomes possible to track the amount of 'talk-time' the teacher occupies versus individual students, how many times different students speak in a class and for how long, etc. When analysed over time, this data can reveal patterns about how interactive classes are, the extent to which different teachers encourage class participation, how much different students contribute to classes, and more – all highly valuable information that can be used for school improvement, and which would not exist in offline classes.
It is also possible to automatically monitor the type of device a student is using, how frequently they join a class late, how stable their internet connection is, etc. This is useful information for knowing about students' home situations, and potentially even for understanding the root causes of behavioural problems students might be exhibiting. This data can enable schools and teachers to more accurately interpret problems and make necessary interventions to assist students who are struggling both academically and behaviourally.
Lesson Observations
In many good schools, lessons are frequently observed by a range of stakeholders: principals, middle-level leaders, peer teachers, or in larger school chains representatives from centralised departments. In less progressive contexts, the purpose of these observations is basic accountability, such as monitoring that a teacher is attending class and delivering the syllabus she or he is supposed to be. In more progressive schools, observations are an important element of school improvement: they are used to identify the professional development needs of teachers, are the basis of coaching cycles, are a mechanism through which teachers can support each other to implement shared practices, and are a data source used in the evaluation of teachers' performance.
When a school is running its lessons online, it becomes possible to conduct far more frequent classroom observations. Busy school leaders who otherwise would not have time to visit a lot of classrooms can keep classes running in the background while they sign paperwork; observers can seamlessly hop between lessons without losing time in moving between physical classrooms, and the possibility is opened up of teachers and leaders across different schools in different locations observing each other and professionally developing collaboratively. In this way, learning opportunities for teachers are increased, and professional development can be made more individual-specific and actionable.
Parental Engagement
Ideally, education is not supposed to end with the school day but should be a continuous process that moves seamlessly between school, home, and other environments with parental support. In reality, unfortunately, this is rarely the case, as parents are not normally in a position to keep closely abreast of what is being taught in school and how their child is performing, and therefore are not easily equipped to directly support their child's learning. Online classes, however, can help to shift this dynamic and make the ideal of continuity in education between home and school more likely to be achieved.
When a student attends an online class from home, the parent can observe from the background. Initially, when they gain the ability to witness classes, parents tend to develop a greater appreciation for the hard work teachers do and become more supportive. They also get to witness first-hand whether their child is engaging properly and how their child is performing in the class compared to other students. In offline classes, this is left entirely to the teacher, and parents can even be in denial if a teacher reports that their child is not engaged in class or not performing well. With online classes, parents get to see reality for themselves and are more likely to make appropriate interventions at home and be receptive to specific feedback and action points suggested by teachers.
By outlining these advantages of online teaching and learning, I do not at all mean to make the case that schools should move fully online. For all the reasons mentioned at the beginning of this article and more, online learning comes with a great number of disadvantages too and is often impractical. It will always be vitally important developmentally that children should spend the majority of time physically among their peer group.
However, I hope to have shown how online classes are not always just a burden imposed when schools have to close, but can actually be pedagogically advantageous, enhancing the teaching and learning process in certain ways. One of the motivations behind evolving a 'hybrid' model of schooling, in which some learning takes place face-to-face and other learning happens online, could be in order to spend a proportion of teaching time harnessing these advantages of online lessons that are unavailable in offline settings.
About the author:
Roshan Gandhi is the Chief Executive Officer, City Montessori School, Lucknow
As Chief Executive Officer at City Montessori School (CMS) – the world's largest city-school with 57,000 students across 18 campuses in Lucknow – Roshan Gandhi is leading organisational transformation and modernisation, empowering CMS's 4,500-strong team to deliver a bold new vision for quality skills-based education at scale. He has also overseen the overhauling of CMS's infrastructure, business operations, and tech integration. A graduate of the University of Oxford with an MBA in Educational Leadership from University College London (UCL), Roshan is also currently pursuing a Ph.D. in Educational Leadership at UCL. He has worked in and continues to consult for multiple educational technology companies, is a frequent keynote and panel speaker at educational conferences, and frequently publishes on educational topics.
SEL in the Classroom: Strategies for Successful Integration into Curriculum
Man is a social and gregarious animal and therefore we need to get along with family, friends, neighbors, etc – if nothing – learn to go along to get along.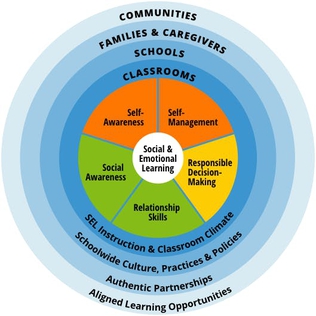 Today, there is a lot of talk about social and emotional skills; there are talks, seminars, podcasts, etc—what needs to be taught and how and when. Of course, everything has to be taught in schools; parents have no time – they are working from home / from the office so the duty falls on the teacher almost entirely as does the blame if something is not learned. SEL doesn't work that way. Unlike subjects, these skills are very cultural, flexible, and contextual but in whichever age or society we live in there are some basic skills we need to have. Man is a social and gregarious animal and therefore we need to get along with family, friends, neighbors, etc – if nothing – learn to go along to get along.
Having said that what do we as teachers need to teach, at what stage should they be taught and how do we ensure that what we teach makes sense to the children and therefore is learned?
Among the social skills, communication needs to be given top priority. Rather than making a boring list of skills I would like to be specific, brief, and precise. Speaking could be subdivided into skills to discern what to speak and what not to speak for example. As a rule, it is linked to empathy but before that recognizing one's own and other's feelings is also linked to honesty. A thumb rule- if you think what you are about to say will hurt the other person's feelings, keep your thoughts to yourself.
After the what, comes how to say—one has to be honest but need not be brutally so. So, this is linked to tact and diplomacy without being dishonest or unnecessarily flattering.
Then comes when to say what you want to say—judging the appropriacy of time is important too. This is linked to patience and sensitivity.
Very often, especially in our country, listening is not considered a skill. Kids are encouraged to talk to "gain confidence" but never taught to shut up and listen. They are growing up with a lot of noise surrounding them –of various kinds. This leads to narcissism and an undue notion of self-importance. So, listening develops respect for other's thoughts and opinions, refection, tolerance, and acceptance of diversities, respect for others' knowledge and experiences, etc
Emotional skills deal primarily with recognizing and admitting one's own feelings and therefore those of others. Culturally we do not encourage kids to show or express their emotions—partly because as adults we ourselves do not know how to deal with feelings—we have hardly been taught and we have very few words in the vernacular to express the myriads of feelings. So, feelings are very often suppressed. This is somehow in my opinion inextricably linked to values like courtesy, integrity, gratitude, respect for elders, helpfulness, respect for the disabled and underprivileged, respecting boundaries and personal space, justice, ability to take a No—the list goes on—it is never exhaustive as I said it keeps changing and we need to be flexible as to the degree it can be enforced. At some stage, we must allow kids to make their own choices.
I am reminded of two very apt pieces I have read- one is a poem by Dorothy Law Nolte-Children Learn What They Live. The other is a book 'All I Really Need to Know I Learned in Kindergarten" by Robert Fulghum. They both talk about everything there needs to be said on the above topic. I will nevertheless attempt to explain how some of these can be taught.
Let me start by saying that it is no longer a 'Do as I say"-it is a 'Do as I do" world and I think rightly so. Today kids starting from the KG classes need to understand the why of everything.
So, as they undertake individual or group play they can be taught fair play, sharing, patience to wait for one's turn for toys, etc, talking softly, saying sorry if they have unintentionally hurt another, saying thank you for receiving something, putting things back, perseverance to complete a job, doing things as best as they can and so on. They also learn not to take things that do not belong to them.
They learn empathy when another child is hurt and is crying, learn what the teachers are doing to comfort him/ her, they also can subconsciously learn words to describe some feelings upon which they can build.
In Class they can be taught to speak one at a time- patience, consideration for others, respect for the teacher—how to show that respect and why, hoping this will be extended to the older family members at home. They can be taught to ask for things politely and a zillion other thing.
Certain aspects of behavior are very cultural like standing up when a teacher enters and wishing them, not touching each other, appropriacy of clothes which is steadily merging with that of the West, revealing clothes for example, modesty is very Indian. According to me, we can teach the Indian way and as the kids grow older be allowed to make their own choices based on the society they move with. Celebrations are also very cultural and Indian.
Now I shall mention some issues in the teaching of both communication skills and social and emotional skills. There is no clear consensus among the parents themselves and/or teachers themselves as to what is the right thing to teach. They are very often confused. Hence that confusion is passed on to the kids. Sometimes it is ok not to stand up when the teacher enters the class- some insist- some don't, some are 'friends' with the kids' others are strictly teachers and so are the parents. Parents and teachers can only be friendly with kids-they can never be their friends. The issue is that they have blurry lines as boundaries – and when kids cross that boundary, the parents and teachers are offended not realizing they are the ones that did not define the boundaries.
So, in India the issues in teaching social and emotional skills are many, and as long as the migration of people back and forth to the West and East continues and inter-marriages continue, there is going to be a constant fluid state and this transient stage is what we will have to live with for some decades till the cultures merge and stabilize.
Children Learn What They Live—by Dorothy Law Nolte
If children live with criticism,
They learn to condemn.
If children live with hostility,
They learn to fight.
If children live with ridicule,
They learn to be shy.
If children live with shame,
They learn to feel guilty.
If children live with encouragement,
They learn confidence.
If children live with tolerance,
They learn to be patient.
If children live with praise,
They learn to appreciate.
If children live with acceptance,
They learn to love.
If children live with approval,
They learn to like themselves.
If children live with honesty,
They learn truthfulness.
If children live with security,
They learn to have faith in themselves and others.
If children live with friendliness,
They learn the world is a nice place in which to live.
The author Robert Fulghum very nicely says – ALL I REALLY NEED TO KNOW about how to live and what to do and how to be I learned in kindergarten. Wisdom was not at the top of the graduate-school mountain, but there in the sandpile at Sunday School.
 Author – Bhavani Raghunandan, Director, Vidya Mandir Sss, Chennai