The BSECB asks the Class 12 toppers to give a retest.
The Bihar state board decided to conduct a re-test for the students after the toppers of Bihar were unable to answer the questions related to their subjects.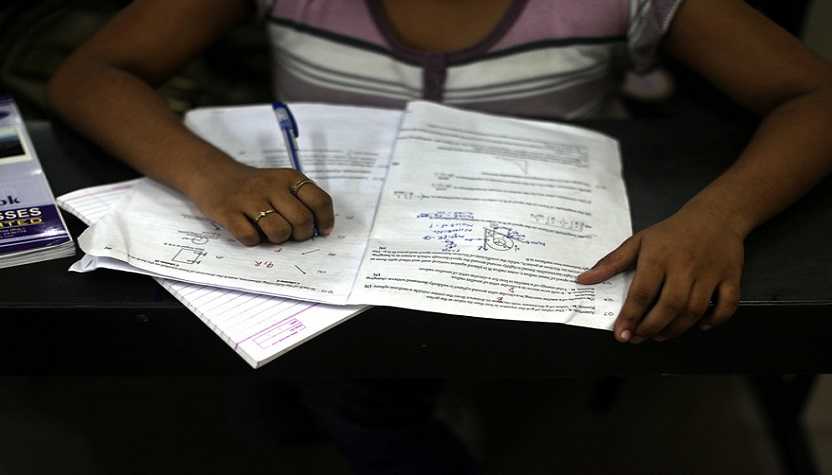 After the class 12 board results came out, the country witnessed many school and state toppers. But it came as a shock to people when the students from Patna failed to answer the questions related to their own subjects.
Rubi Kumari, who topped Bihar Board's Class 12 (Arts) examination, said in an interview that political science is a subject concerned with cooking. She also failed to pronounce it correctly and called it 'prodical science'.
Saurabh Sresth, who topped the Intermediate exams in science, did not have basic knowledge about the subject. When asked, he said that aluminium is the most reactive element of the Periodic Table. When asked about sodium (which is the most reactive element) and its electron configuration, he failed to reply.
The board conducted retest after the interviews went viral. 13 top performers of class 12 were asked to give a retest. The performance of 11 of the 13 students who took the retest were found up to the mark, said a source from the state board.
The Bihar School Examination Board cancelled the results of Saurav Srestha and Rahul Raj, both from the science stream and students of Vaishali's Vishnu Roy College after they failed the re-test.
Top performer in Arts from the same college, Ruby Rai, who could not appear for the retest because of "depression" has been given a week to appear for it, failing which her result would stand cancelled.
The board has also suspended the recognition of Vishnu Roy College with a notice. There are allegations that the college's director had political links and ran a racket to produce good results in state board exams.
Bihar Education Minister Ashok Kumar Choudhary told The Sunday Express: "Of 13 toppers, results of two stand cancelled as the experts committee found they did not deserve to be among the toppers."
Choudhary confirmed that the board has suspended Vishnu Roy College's recognition and served it a showcause notice.
"We are not going to stop at this. A three-member committee will be set up on Monday to investigate why a particular college has been producing extraordinary results and whether board officials, employees and teachers are part of an alleged education racket. Once the culprits are identified, they would face FIR and might lose their jobs as well," Choudhary said. BSEB chairman Lalkeshwar Prasad added that there could be judicial inquiry into the matter by a committee headed by a retired Patna High Court judge.
Gender Inclusive Holistic Education in NEP
The NEP focuses on 'Equitable and Inclusive Education' which reverberates the idea that no child should be left behind in terms of educational opportunity because of their background and socio-cultural identities.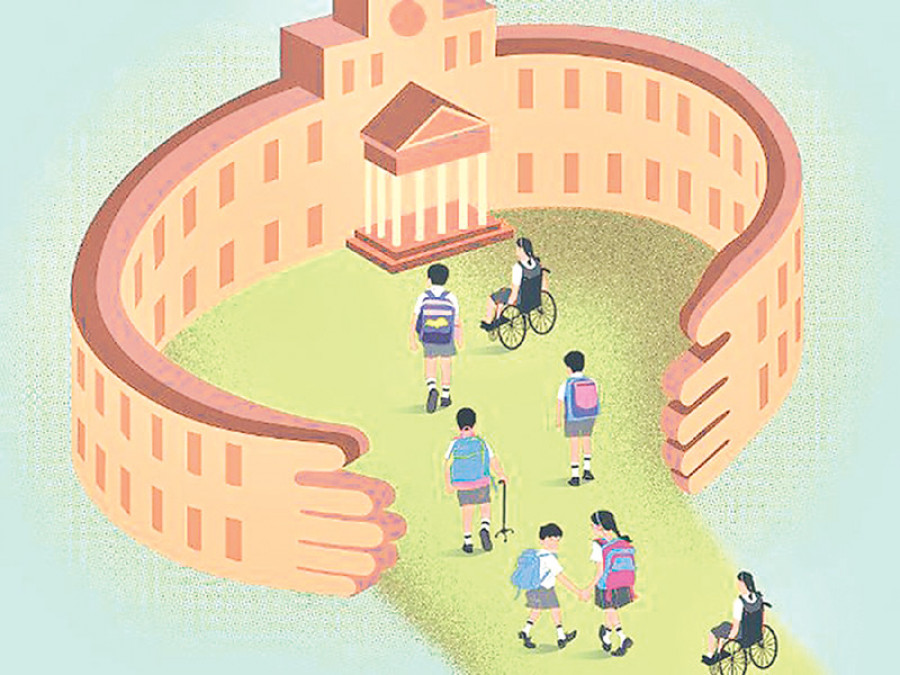 The National Education Policy 2020 envisages an inclusive and structural change in the educational system. It focuses on 'Equitable and Inclusive Education' which reverberates the idea that no child should be left behind in terms of educational opportunity because of their background and socio-cultural identities. It has taken into account the concerns of the Socio-Economically Disadvantaged Groups (SEDGs) which includes female and transgender individuals, Scheduled Castes, Scheduled Tribes, OBCs, minorities, and other categories. This policy aims at bridging the social category gaps in access, participation, and learning outcomes in school education.
The National Council of Educational Research and Training (NCERT) is implementing the Adolescence Education Programme (AEP) as part of the National Population Education Project (NPEP). One of the learning outcomes of AEP is to make the learners aware of the concerns of adolescence, i.e. process of growing up during adolescence & HIV/AIDS, and to inculcate in them a positive attitude regarding these concerns.
Further, the aspects related to gender-inclusive holistic education are covered through age-appropriate integration in different textual materials in the school curriculum, as well as in training and resource materials on the Health and Wellness of School Going Children, especially under the aegis of the School Health Programme under Ayushman Bharat.
As per UDISE+ 2019-20, a total of 61214 transgender children are enrolled in schools, of which 5813 and 4798 transgender children are enrolled in Class 10 and Class 12 respectively.
Department of School Education and Literacy (DoSEL), Ministry of Education is implementing Samagra Shiksha which is an overarching programme for the school education sector extending from pre-school to class XII and aims to ensure inclusive and equitable quality education at all levels of school education. Samagra Shiksha reaches out to girls, and children belonging to SC, ST, Minority communities, and transgender.
Further, National Education Policy (NEP) 2020 also identifies transgender children as Socio-Economically Disadvantaged Groups (SEDGs) and provides for equitable quality education, inter-alia, for all such students. This includes provisions for assisting transgender children in gaining access to education, and support for community-based interventions that address local context-specific barriers to transgender children's access to and participation in education, thereby aiming to eliminate any remaining disparity in access to education (including vocational education) for children from any gender or other SEDGs.
Additionally, under NISHTHA (National Initiative for School Heads' and Teachers' Holistic Advancement), a nationwide integrated teacher training program for teachers under Samagra Shiksha, teachers are trained on the relevance of Gender Dimensions in the Teaching and Learning Process which helps teachers to use and adapt learning activities that foster gender sensitive classroom environment.