The COVID-19 Context: Challenges Posed & What Schools Are Doing Worldwide
The very first discussion of a two-day roundtable webinar session began with the differences and similarities of the first and second wave of COVID-19, for the education sector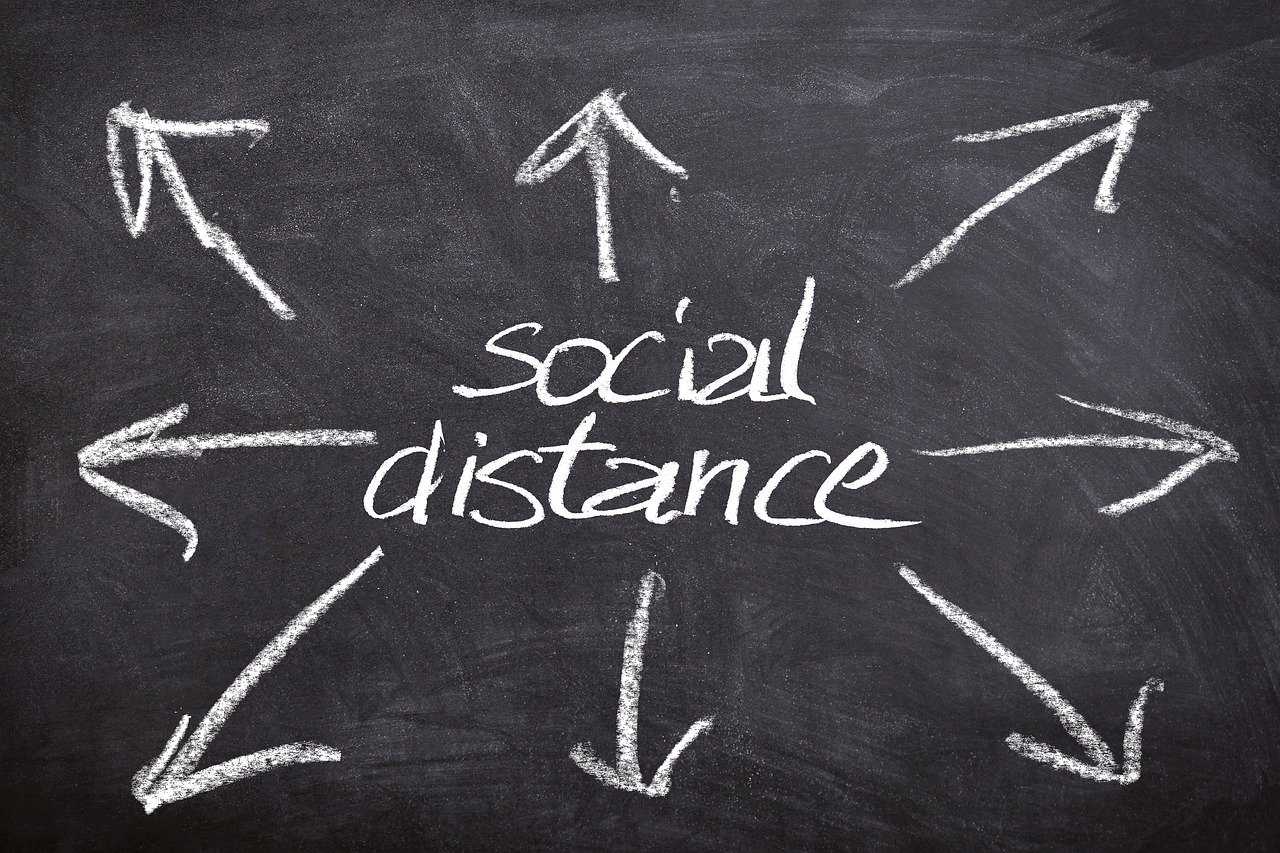 ScooNews held a two-day roundtable session on 27-28 May 2021, that was composed of six enlightening conversations amongst teachers, school administrators, parents and edtechs. The discussions were convened to bring together all the stakeholders of the education sector, and learn about their mindset in the current situation.
The first roundtable discussion began with a rather interesting comment by the moderator, 'how smug the society was while at the beginning of 2020, nobody predicted the devastating challenges that lay ahead.'
Session Chair:
Lt.Col A Sekhar, Chief Development Officer, Jagran Education Foundation, UP
Speakers:
Ashutosh Tripathi, Executive Director, Krishna Public School, Raipur
Dilip Patil, Founder, Managing Partner, Trivector Biomed LLP and BabyQuest Cryobank Pvt. Ltd
Haris Madappally, Executive Director, Peevees Public School, Nilambur
Meetali Archit, Principal, Pallavi International School, Gandipet, Hyderabad
Mohit Yadav, Director & Principal, Annie Besant School, Indore
Priya Dixit, Head of School, Akshar Arbol International School, Chennai
Swoyan Satyendu, Chief Operating Officer, ODM Educational Group, Bhubaneswar
In addition to getting information from multiple sources on a regular basis, we are learning to also absorb them. Children referring to online classes on their computers as school is becoming the new normal. As much as the world did not want to pay attention to the pandemic at the beginning of March 2020, now every sector is managing the situation keeping COVID in mind.
The world was unprepared in 2020 and that resulted in a strong hit by the pandemic. Understanding and accepting the loopholes in online teacher-learning experience did serve in the betterment of education Looking forward the best option should be accepting that blended learning can help in more ways than imagined.
Schools are organising training and informative sessions for parents to learn more about blended learning. It is significant for parents along with the students to know how it can help their child and it is a great way to include them in their child's education.
Educators understand, from a parent's perspective, the situation where children are only able to learn via a digital screen is not a very happy situation. Hence the absence of school from education in the students' lives clearly answers the question that the relevance of schools can not be challenged. But does the art of schooling need to evolve, the response is, most definitely.
Since the parent-teacher relationship has been fractured during these testing times, it will do good for all the stakeholders to understand each other's perspective. Schools must have a transparent dialogue with the parents and explain to them that regardless of all the negativity amongst each other, the basic goal is towards the children which remains untethered.
clearly, it is no longer AD and BC but pre-covid and post-covid, the schools in the current scenario must change accordingly. The current online learning culture is a phase of life that has helped educators and students to accept and include the much-needed technology in the authentic classroom.
On that point, for a better education culture, we need mentally and emotionally stable educators. Clearly, the whole world is suffering due to the persisting pandemic and to expect the teachers to have no psychological effect is unfair.
Private school administrations are having it the toughest since revenue generation is very low and there is not much help from the government in many states. To keep their teachers from having an undisturbed emotional well being, it is necessary to assure them morally and financially even though that is proving difficult to do.
Administrations reaching out to the teacher from a conscious point of view. Remembering that the teachers have families too and they need some mental peace to deal with all that is going on around them. One on one counselling and psychological support for the educators is more significant than it is given credit to. Additionally, schools having covid facility centre with a partnership with hospitals/doctors will give the teachers a sense of safety in case of health issues.
If schools are to reopen today, few major focusing points should be:
21st-century learning skills through hybrid learning.
Technology is here to stay.
Focusing on two pillars, integrity and empathy for all stakeholders of the education sector.
For children as well as the teaching community, physical and mental health should be the core focus area.
UNESCO launches 2022 State of the Education Report for India
The United Nations Educational, Scientific and Cultural Organization (UNESCO) launches it's 2022 State of the Education Report (SOER) for India: Artificial Intelligence in Education – Here, There and Everywhere.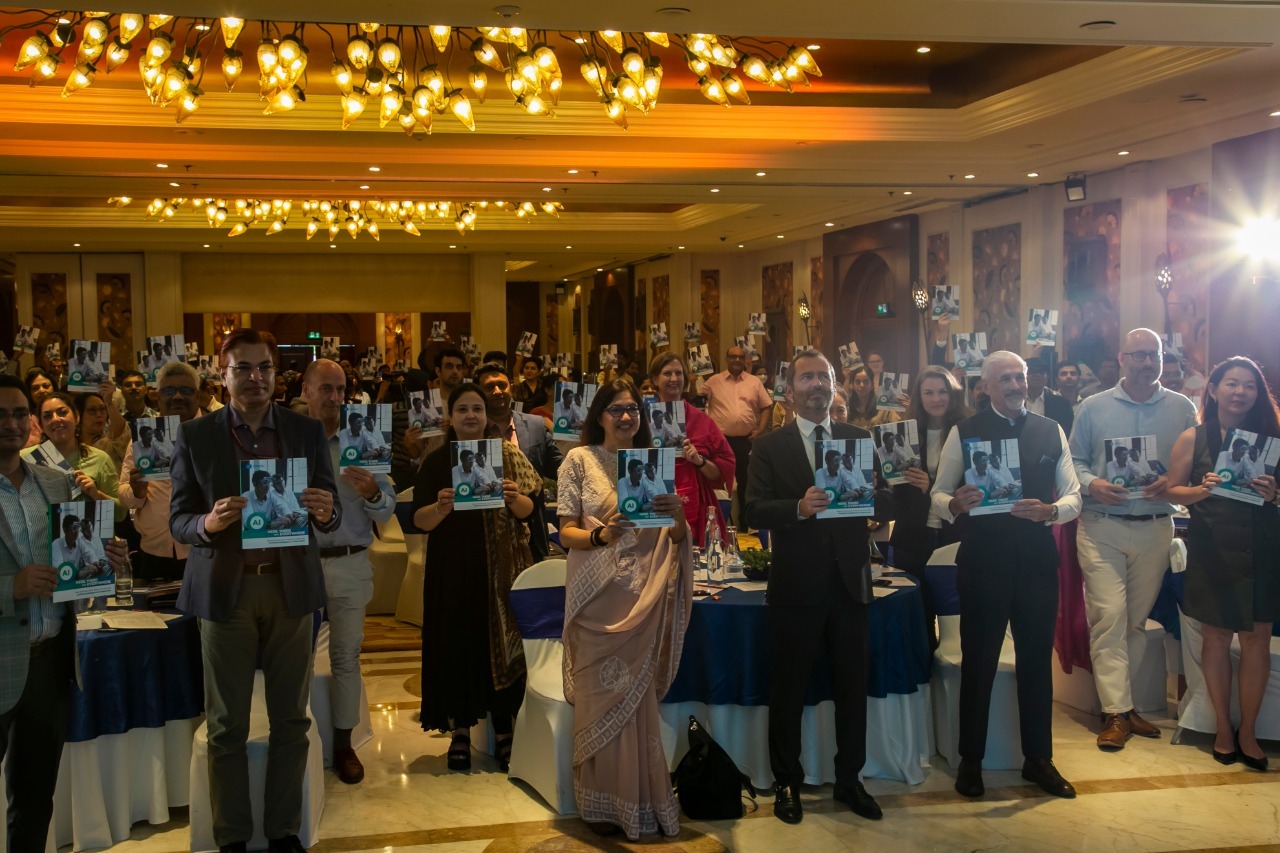 The United Nations Educational, Scientific and Cultural Organization (UNESCO) launched its 2022 State of the Education Report (SOER) for India: Artificial Intelligence in Education – Here, There and Everywhere.
This publication is the annual flagship report of the UNESCO New Delhi Office and is based on extensive research.
This fourth edition of the State of Education Report provides an introduction to Artificial Intelligence (AI) to demystify a subject that has endured various misconceptions. This is supplemented by an overview of challenges and opportunities in the Indian education sector that Artificial Intelligence can address.
"Today, improving the quality of education and the learning outcomes of students are the utmost priorities of all countries. India has made significant strides in its education system and strong indicators point to the country's notable efforts to enhance learning outcomes, including by using Artificial Intelligence-powered education technology," said Eric Falt, Director, UNESCO New Delhi.
"The Ministry of Electronics & Information Technology (MeitY) is really pleased to note that UNESCO has dedicated the theme of its 2022 'State of the Education Report for India' to Artificial Intelligence in Education. We believe that this report is timely, as it can contribute towards transforming India into a digitally empowered society and knowledge economy and make Digital India, a reality," said Dr. Rajendra Kumar, Additional Secretary, Ministry of Electronics and Information Technology.
It is reported that the AI market in India is expected to reach US$7.8 billion by 2025 at the rate of 20.2 percent compound annual growth. To align India's curriculum to the 21st century and to prepare the students for the AI economy, India's National Education Policy (NEP) 2020 lays profound emphasis on the need to impart the necessary technical knowledge at all levels of education.  It emphasizes the integration of AI in Education to also promote quality and skill-based education.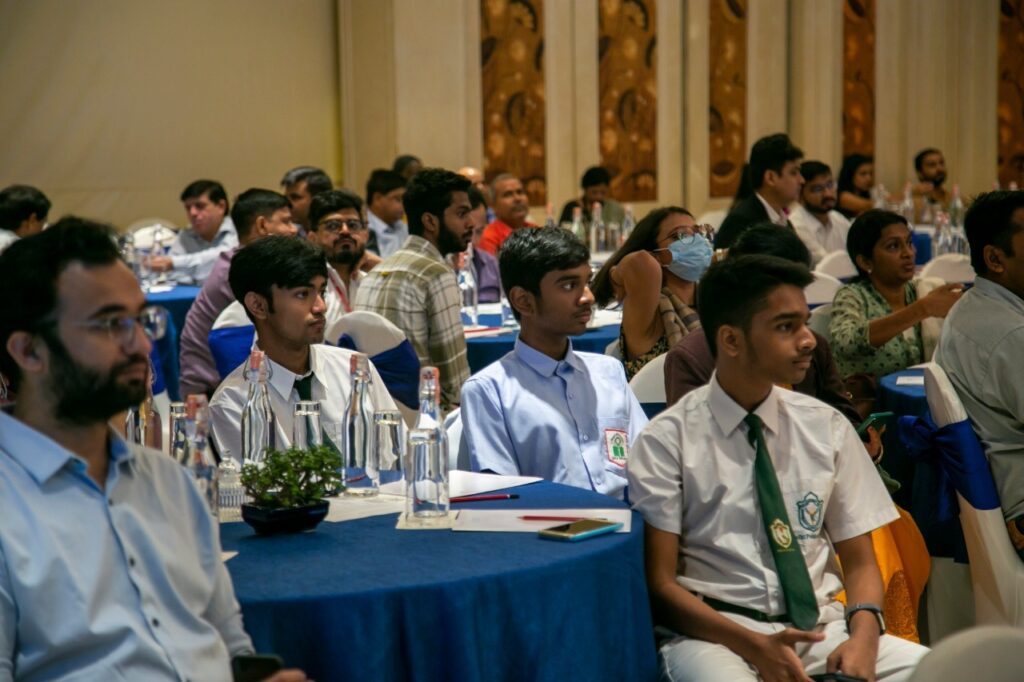 With this Report, UNESCO offers a glimpse of the varied dimensions and suggestions for future uses of Artificial Intelligence in the school setting. We hope this publication will serve as a useful reference tool for enhancing and influencing programmes and policies related to technology and, in particular, Artificial Intelligence; while at the same time, never losing the focus that all technology should be human-centered and benefit the greater interest of humanity.
In line with the national vision of Digital India, the report concludes with a set of ten action-oriented recommendations that we hope will catalyze India's transformational journey through technological education and advanced tech-driven solutions in the educational processes.
The ten recommendations are: 
Consider the ethics of Artificial Intelligence in Education as an utmost priority
Rapidly provide an overall regulatory framework for Artificial Intelligence in Education
Create effective public-private partnerships
Ensure that all students and teachers have access to the latest technology
Expand AI literacy efforts
Attempt to correct algorithmic biases and the resulting discrimination
Improve public trust in Artificial Intelligence
Request the private sector to better involve students and educationists in developing AI products
Place ownership of data with the students
Embrace the versatility of Artificial Intelligence in Education systems
The substance of the Report has been developed by an expert team of researchers under the guidance of the UNESCO New Delhi Office.  The Office extends its gratitude to Intel India and Vantage for their timely support and cooperation.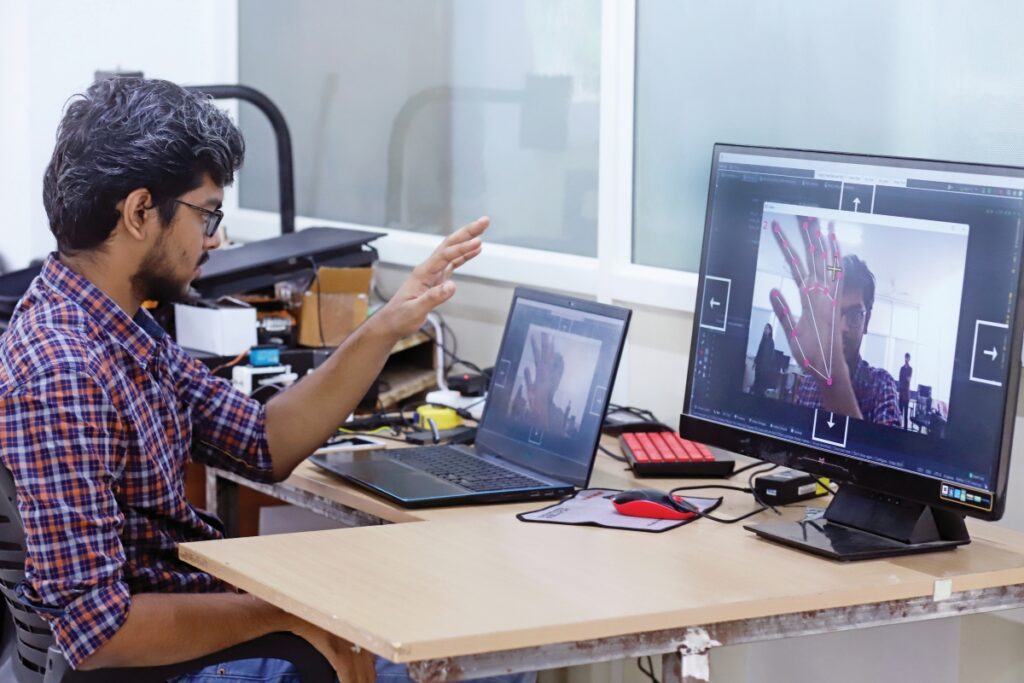 To illustrate the report, the following audio-visual package is also available free of copyright:
Summary video underlining the recommendations of the Report
Thematic videos:
The Artificial Intelligence and the Futures of Learning project builds on the Recommendation on the Ethics of Artificial Intelligence that was adopted at the 41st session of the UNESCO General Conference.
Previous editions
About UNESCO
UNESCO is the United Nations Educational, Scientific, and Cultural Organization. It seeks to build peace through international cooperation in Education, the Sciences, and Culture. UNESCO's programmes contribute to the achievement of the Sustainable Development Goals defined in Agenda 2030, adopted by the UN General Assembly in 2015.
In this spirit, UNESCO develops educational tools to help people live as global citizens free of hate and intolerance. UNESCO works so that each child and citizen has access to quality education. By promoting cultural heritage and the equal dignity of all cultures, UNESCO strengthens bonds among nations. UNESCO fosters scientific programmes and policies as platforms for development and cooperation. UNESCO stands up for freedom of expression, as a fundamental right and a key condition for democracy and development. Serving as a laboratory of ideas, UNESCO helps countries adopt international standards and manages programmes that foster the free flow of ideas and knowledge sharing.