Edtech Major LEAD Named On GSV Edtech 150
The list recognizes the most transformational companies in Education Technology. LEAD School was chosen from among 2,000 venture capital and private equity-backed private companies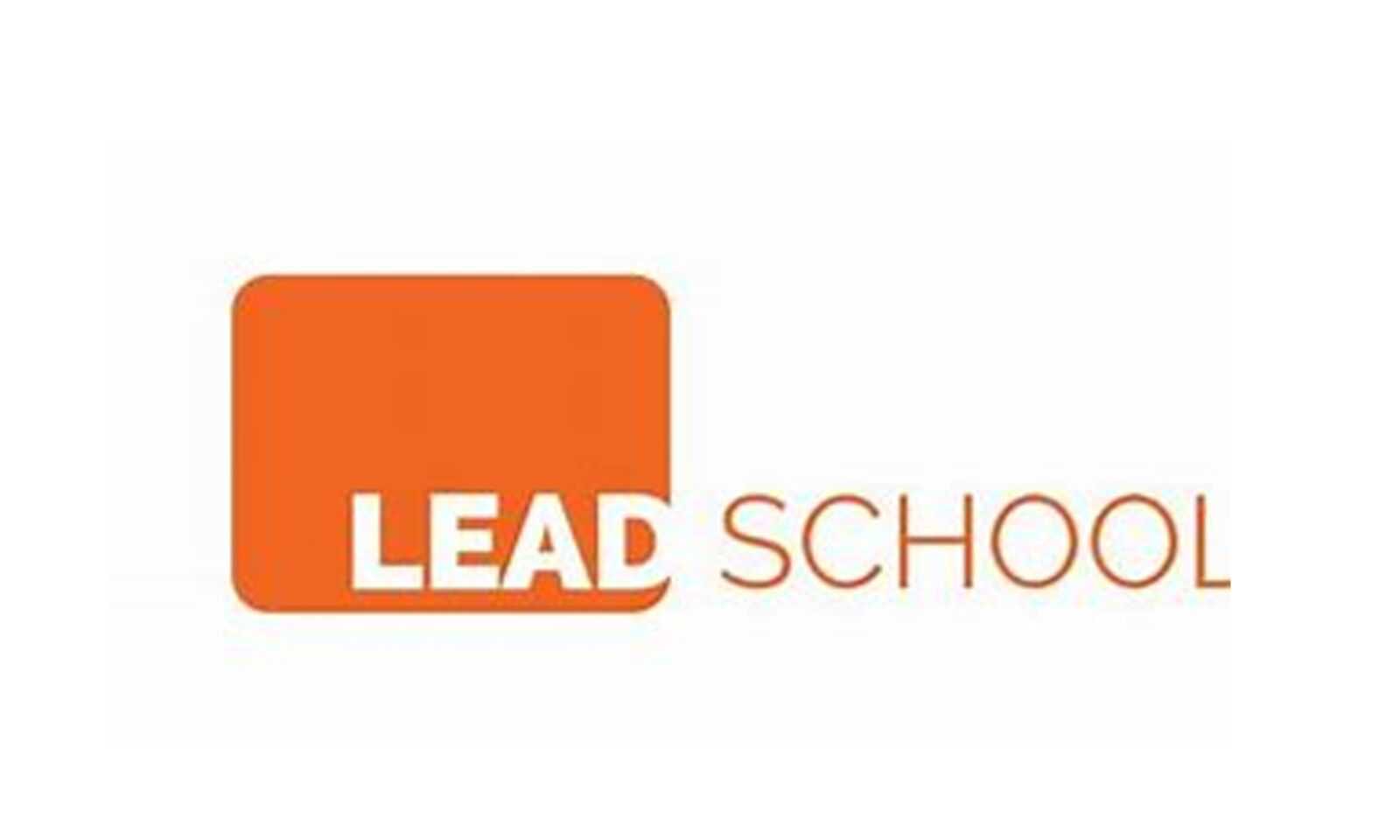 Mumbai, 31 May 2021: LEAD School, a major K-12 EdTech player, that transforms affordable private schools via its Integrated System, has been named to The GSV EdTech 150, which recognizes the world's leading, most transformational education technology companies.
LEAD School was chosen from among 2,000 venture capital and private equity-backed private companies across several evaluation factors: revenue scale, revenue growth, user reach, geographic diversification, and margins profile. The ASU+GSV Summit estimates that these 150 companies together reach approximately 3 billion people close to half of the global population and generate approximately $20 billion in revenue.
LEAD's unique Integrated System for schools has driven 3X growth in 2020 by helping schools deliver uninterrupted learning whether online, hybrid or in physical classrooms. The company currently caters to over 800k students across 2,000+ schools. Having reached this remarkable milestone, LEAD is well on its way to cater to 25,000 schools in the next five years with its mission of making excellent education accessible and affordable to every child in the country.
LEAD School Co-founder and CEO Sumeet Mehta said, "We are delighted to be recognized in GSV EdTech 150. We are the only school focused EdTech company on this list from India. It reaffirms our belief that unless we transform our schools, education in India cannot be transformed. 260 million students go to schools in India and spend 6 hours every day but learning outcomes remain poor. LEAD offers an Integrated School System that significantly improves the performance of schools and helps students succeed not just in year-end exams, but eventual jobs and careers. The GSV EdTech 150 strengthens our resolve to serve 20 million students in the next five years."
The GSV EdTech 150 list is evenly distributed between three major groups: K-12, Life-Long Learning and Higher Education. K-12 leads with 33% of the top 150 companies, with another 13% in blended K-12/Higher Education companies. Workforce Learning and Adult Consumer learning together account for 37%, with Higher Education at 14% and Early Childhood at 3%.
The LEAD [email protected] programme – the largest online school was launched immediately post nationwide lockdown in March 2020. Ever since, over 8 lakh students in more than 20 states have been provided with uninterrupted learning through online classes.
LEAD also launched a Bridge Course early this year to help students transition to the next grade with prerequisite skills and a recap of core concepts to address any learning gaps experienced owing to school closures.
About LEAD:
LEAD School is promoted by Leadership Boulevard, one of the fastest-growing EdTech companies in India. It combines technology, curriculum and pedagogy into an integrated system of teaching and learning, thus improving student learning and teacher performance in schools across the country. LEAD partners with 2000+ schools with an estimated 8 lakh+ students in more than 400 cities, including tier 2 to tier 4 cities, in 20 States.
During A National Consultation Discussions Were Conducted For Class 12th Exams & Entrance Exams
Education Ministry with other significant departments of the Indian government will come to a conclusion soon regarding the 12th Board Exams & Professional Entrance Exams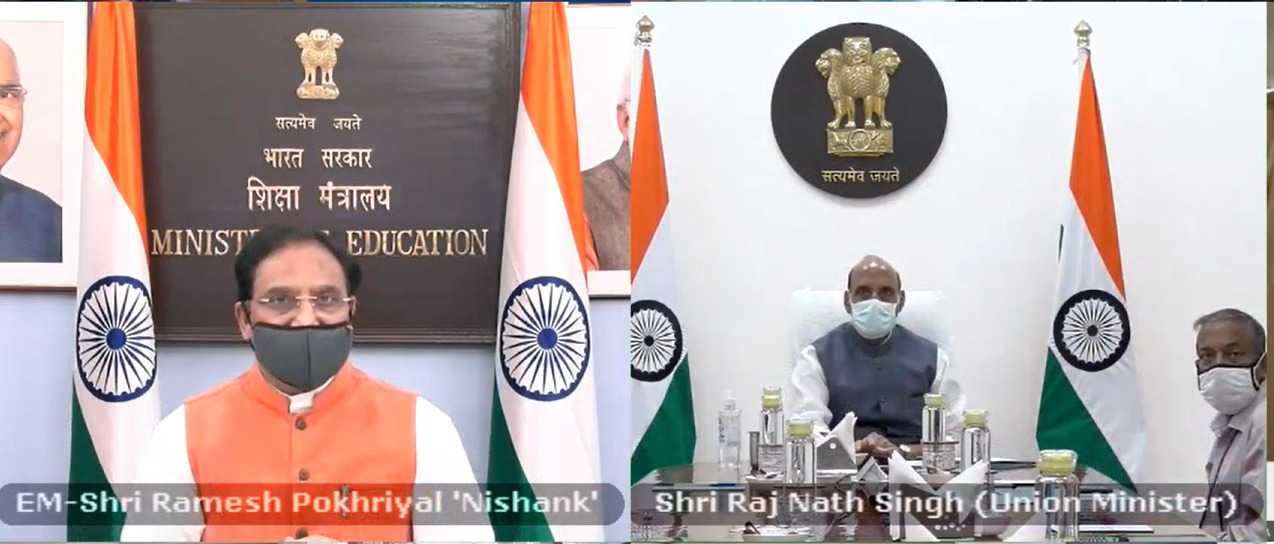 A national consultation was arranged on 23 May 2021 by the Ministry of Education, Government of India with the Education Ministers and Administrators of all States and UTs. The consultation was chaired by the Union Defence Minister Shri Rajnath Singh and was attended by Union Education Minister Shri Ramesh Pokhriyal 'Nishank', Union Minister for Women and Child Development and Textiles, Smt. Smriti Zubin Irani, Union Minister for Forest, Environment and Climate change and Information and Broadcasting, Shri Prakash Javadekar and Minister of State for Education Shri Sanjay Dhotre. Secretary, Higher Education Shri Amit Khare; Secretary, School Education Smt Anita Karwal and senior officials of the Ministry also attended the meeting.
I thank all the Hon'ble Chief Ministers, Education Ministers, and officers associated with the world's largest education system for participating in the high-level meeting chaired by Hon'ble Minister of Defence Shri @rajnathsingh Ji. pic.twitter.com/i4e8p5lH90

— Dr. Ramesh Pokhriyal Nishank (@DrRPNishank) May 23, 2021
While opening the forum for discussions, the Minister for Education, Shri Ramesh Pokhriyal"Nishank' expressed his gratitude to the cabinet ministers from the Government of India who attended the meeting on 23 May 2021, for their extensive support in the preliminary discussions leading to this consultation and for remaining present in the meeting. It may be mentioned that a high-level meeting was held on 21 May 2021 under the chairmanship of the Prime Minister with nine Union Cabinet Ministers and senior officials to discuss about the conduct of Board exams for Class XII and All India Entrance exams. The Minister expressed his gratitude to Defence Minister Shri Rajnath Singh for giving his time and valuable suggestions relating to the exams. He thanked the Union Minister for Women and Child Development, Union Minister for Information and Broadcasting, Minister of State for Education for attending the meeting. The Minister of Education also expressed commitment towards the safety and security of children as the first priority of the Government of India. The Minister said the entire country has come together to ensure the safety and academic welfare of the students and the smooth functioning of the education system. He said that despite challenges posed by Covid-19, the Government has left no stone unturned to successfully bring education to online mode. He said that the homes were converted into schools.
The Minister discussed the importance of the Class XII Board exams and the All India Entrance exams in shaping the future and defining the careers of students. The Minister said keeping in view the present circumstances we decided to cancel the CBSE Board examinations of Class X and evaluate through internal assessment but Class-XII examinations are very important to decide the future of a student.
He said that this meeting was called to enable Central and State Boards and other examination agencies to be able to examine various options available in the present challenging circumstances through a consultation process. Shri Pokhriyal assured that the deliberations with all stakeholders in the meeting on 23 May 2021 will help in reaching a suitable decision on exams in the interest of all the students and ensuring a bright future for our children.
The discussions were held around two themes, i.e, board exams to be conducted for Class XII by the Central Board of Secondary Education and other State Boards and the All-India Entrance examinations for various higher education institutions and professional courses. Various options regarding the methodology, process, duration and timings of the exams were discussed. While a broad consensus was there, however, it was decided that States and UTs may like to further examine the matter and send their feedback in writing by the 25th of May,2021.
The meeting was attended by Chief Minister of Jharkhand and Goa, Deputy Chief Minister of Uttar Pradesh and Delhi and State Education Ministers, State Education Secretaries, Chairpersons of Examination Boards, Administrators of Union territories, Secretaries of Higher Education Department and School Education Department of Government of India, Chairman CBSE, UGC and AICTE, DG NTA and several other officials.
While summing up, Union Defence Minister, Shri Rajnath Singh thanked all the participants for putting forth their positive suggestions on the proposals for conducting examinations. He requested States and UTs to submit other suggestions, if any, to the Ministry of Education by this Tuesday i.e. 25th May. The Ministry will consider all those suggestions and take a final decision soon, he added. He reiterated that the priority of the Government is to conduct all the examinations in a safe and secure environment.
Earlier on 14th April, the Central Board of Secondary Education had notified that Class XII exams have been postponed and that further information with regard to Class XII board exams would be given to students by the 1st of June. In this context, following the consultative meeting with the States and UTs on 23 May 2021, the Government of India will examine the suggestions received from the various State Governments this week and convey further information in this regard to the students by or before the 1st of June 2021.