The HRD ministry reveals the recommendations by Committee for Evolution of the New Education Policy.
The HRD ministry revealed the recommendations of the Committee for Evolution of the New Education Policy. The report covered wide reaching measures like on-demand board exams, revised ranking scale for higher education institutes, instituting a think tank and many more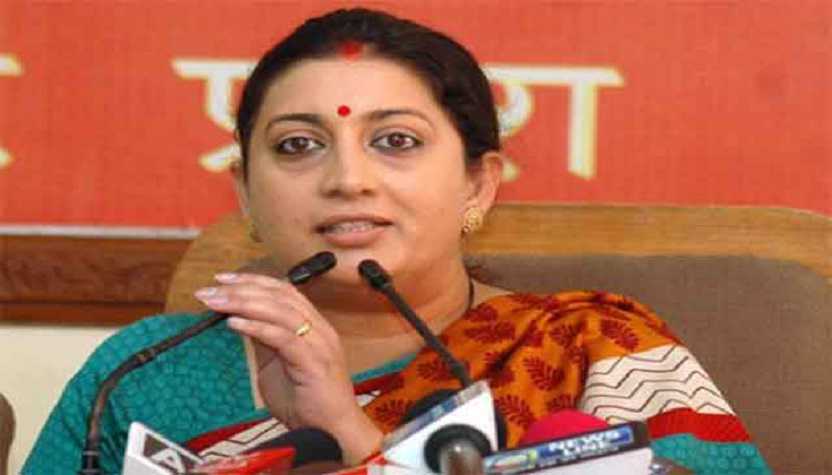 The HRD Ministry made public the recommendations of the Committee for Evolution of the New Education Policy. With the kind of scope and coverage of the committee it surely seems that the committee left no stone unturned in coming out with proposals to change the education system for the better.
Here is a quick rundown through the recommendations at a macro level. The committee proposed on-demand board exams; 2-tier Class X Board Examination in Mathematics and Science and a single unified national entrance Test to allow Class XII pass outs to seek admission to various courses. Other recommendations include a 1-8 ranking scale for higher education institutes, a new higher education Act and 100 new centres of excellence.
Key recommendations at school level:
1. Class X Board Examination for Mathematics and Science in 2 levels: Part A at higher level and Part B at a lower level. Students wishing to complete their studies at Class X need, by choice, to appear in Part B only. Those who plan to take up future courses involving higher mathematics will have to take Part A. On-demand board exams to offer flexibility and reduce year end stress of students.
2. A National Level Test that will be open to every student who has passed class XII from any School Board. Candidates successful at this test will become eligible for admission to various courses without appearing in a number of entrance tests.
3. The committee report says that the no-detention policy should be discontinued after class V. Detention provision to be restored but unlike its previous avatar with provision of remedial coaching and at least 2 extra chances to each student to move to a higher class. Also an amendment to the RTE Act to bring minority institutions back into the fold.
4. School education to be imparted in mother tongue till Class V, choice of second language at primary level and third language at secondary level rests with the states.
5. Schools with low enrolment numbers and inadequate infrastructure should be, wherever possible, converted to composite schools for better infrastructure, teacher availability and efficient re-deployment.
6. Independent teacher: Recruitment commissions to ensure transparent, merit-based norms for selection. For elementary schools recruitment should be done at district level.
7. Top Class XII performers to be offered an additional choice of admission in a 5-year integrated teaching course leading to specialisation in specific subject areas and include an emphasis on developing teaching and research skills. Selected candidates should receive full scholarship from public funds.
8. States should convert existing two-year B.Ed. program to a 4-year integrated course which should offer preferential employment to its graduates.
9. The Mid-day meal scheme (MDMS) to be extended to secondary schools too.
10. A special national examination at class X and class XII level for School dropouts; Students who opted for vocational stream but would like to move back to main academic stream and those who wish to study abroad and need certification.
11. An independent board that will oversee implementation of schemes for children with special needs.
Recommendations for Higher Education
1. JNU effect: The report clearly warns against allowing educational institutions to become "political arenas to settle national rivalries." Says, essential to find the right balance between free speech and the primary purpose for which the universities have been established. It also underlines on the need to restrict period of stay of students on campus saying many of these many not be to pursue learning but "to follow a political agenda."
2. One unified national level examination for admission to each type of specified professional course for admission to any institution across the country.
3. Each institution should be evaluated at least once in 5 years on a scale of 1-7 with 7 representing the highest score. Those in the top 2 of the scale to be given full operational autonomy; while those on the bottom of the scale in category I would be put on notice for immediate closure. Those in category II would be given a warning that they are under close watch, and could be considered for closure unless they move up the scale.
4. The Academic Promotion Index (API) must be replaced by more scientific procedures.
5. National Fellowship Fund to support tuition fees, learning material and living expenses for about 10 lakh students every year from economically weaker sections. Students to be selected through a separate examination for a national talent scholarship scheme after class XII.
6. A National Higher Education Promotion and Management Act to be brought in to subsume all existing legislations. Recognition of all new universities and colleges will be done by an autonomous statutory Council of Higher Education to be set up by each State.
Recommendations at the Institution level
1. Set up a high quality think tank -a Standing Education Commission to study emerging challenges, evaluate policies and programmes, and provide guidance to the Ministry.
2. Set up Administrative Tribunals attached to the MHRD to deal with litigation in a time-bound approach.
3. A Council for Excellence in Higher Education to create policies to foster the establishment of Centres for Excellence, both in the public and private sectors.
This post is based on an article originally published here.
Pariksha Pe Charcha 2023 – Registrations Open
Interact with Shri Narendra Modi, Prime Minister of India, to discuss and overcome the stress emerging out of examinations in order to celebrate life as an Utsav.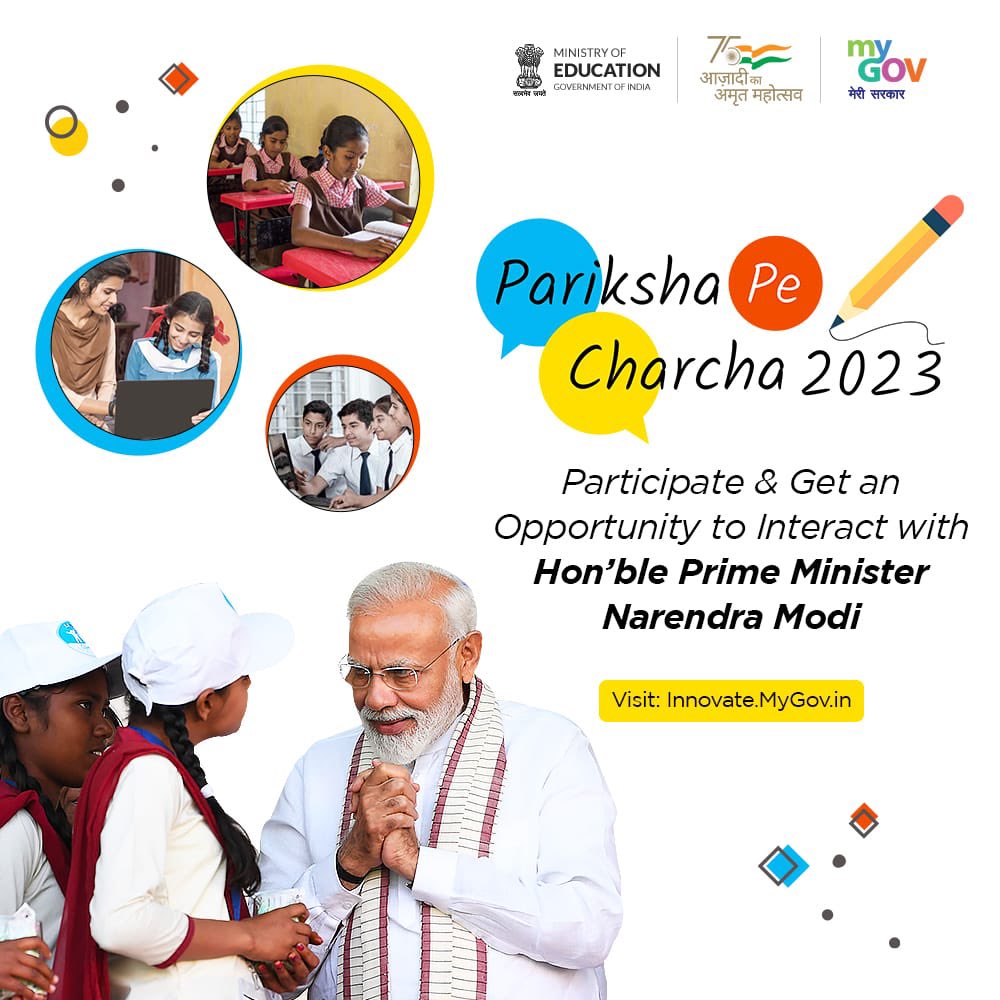 Prime Minister Shri Narendra Modi conceptualized a unique interactive program – Pariksha Pe Charcha wherein students, parents, and teachers across the nation and also from overseas interact with him to discuss and overcome the stress emerging out of examinations in order to celebrate life as an Utsav.
I call upon all #ExamWarriors, their parents and teachers to take part in these interesting activities relating to Pariksha Pe Charcha 2023. Let us collectively work towards creating a stress free environment for our students. #PPC2023 https://t.co/ovubThyvP1

— Narendra Modi (@narendramodi) November 30, 2022
This event has been organized successfully for the last five years by the Department of School Education & Literacy, Ministry of Education.
दूर होगा #ExamWarriors का परीक्षा का डर, मिलेगा तनाव से मुक्ति और सफलता का मंत्र।

परीक्षा के लिए और अधिक तैयार होने के लिए बनिए प्रधानमंत्री श्री @narendramodi जी की परीक्षा पे चर्चा 2023 का हिस्सा। आज ही रजिस्टर करेः https://t.co/mmOSAxKl4Q #PPC2023 pic.twitter.com/wtanwlNjsX

— Dharmendra Pradhan (@dpradhanbjp) December 6, 2022
School Students of classes 9 to 12, teachers, and parents shall be selected through an online creative writing competition. The portal is live for registrations from 25th November 2022 and will remain open till 30th December 2022 on a bouquet of themes listed below:
Themes for Students
1.       Know your freedom fighters
What life stories have you heard about Freedom fighters of your State or Region?
What inspirations do you draw from their life?
How do you want to serve your nation?
2. Our culture is our pride
What is special about your state's culture?
What elements of that culture make you feel proud of your country?
3. My book my inspiration
Which is a book that has shaped you greatly and why?
4. Save Environment for future generations
What are your ideas about sustainable development?
What challenges, do you anticipate for our future generation due to climatic changes?
What measures must we take to protect our environment?
How can you contribute to sustainable development as a student?
5. My life, my health
Why is remaining healthy important?
What do you do to remain in good health?
6. My startup dream
Entrepreneurship among students towards self-reliance for succeeding in life and at the same time contributing to the nation's economy and work culture is the need of the hour.
What are your dreams about your own startup?
7. STEM education/ education without boundaries
NEP 2020 recommends flexibility in the choice of subjects by the students. Students will have the liberty to take subjects of their choice, choose their own path, and pursue a profession of their own choice. There is life beyond Science and Mathematics too.
What do you think about this?
What challenges do you see in this transformative recommendation?
What are your suggestions?
8. Toys and Games for Learning in Schools
Toys and Games can also be a source of learning.
Write your view about students learning through toys and games at the secondary stage.
Themes for Teachers
1. Our Heritage
What is the essence of Teaching 'Indian' Traditional Knowledge for the Holistic development of the learners?
How would you plan to teach this, integrating it into the areas you undertake in school?
2. Enabling Learning Environment
What should be your role as a teacher to create a healthy and conducive classroom environment for better learning and the emotional and mental well-being of your learners?
How will you structure activities to ensure the participation and learning of all the learners?
What are your thoughts and opinion on 'peer learning'?
3. Education for Skilling
Skill education is very important. Though the entire education system needs to be transformed for providing skill education in our country, the promotion of Vocational Education among secondary students is the need of the hour. The reason being many students do not prefer to pursue academics/ higher education, rather they want to explore different avenues to go ahead in life.
What are your thoughts on this?
4. Lesser Curricular Load and No fear of exams
Students learn through experiential learning and project-based curriculum; having confidence in what they learn and how they learn will automatically reduce the pressure of examination.
What initiatives, as a teacher you will take to implement this perspective of the NEP2020?
5. Future educational challenges
In your opinion what are the current educational challenges?
How should schools, teachers, and parents facilitate the children to cope with the changes in educational expectations?
Themes for Parents
1. My child, my teacher
What is something interesting that your child has taught you?
How have you learned it and adapted to it?
Why is it important to adapt to the interests of our children?
2. Adult Education- Making everyone literate
What according to you is the importance of Adult Education?
How can it lead to an empowered nation?
How can children contribute to adults' understanding of modern issues?
3. Learning and growing together
How will you complement your child at home with the learning at school?
Write a creative note on your role as a parent in the healthy learning process of your child.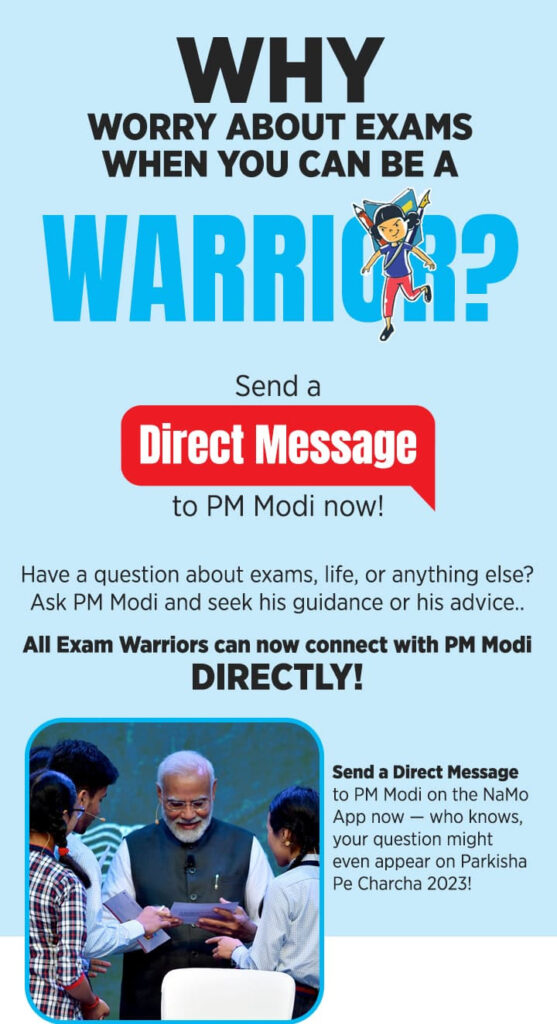 About 2050 students, teachers and parents selected through competitions on MyGov may be gifted with PPC Kits and a certificate of appreciation from the Director, NCERT.