The importance of creating a strong parent partnership within childcare settings for raising happy, confident, resilient children
Sue Atkins on the importance of creating a strong parent partnership within childcare settings for raising happy, confident, resilient children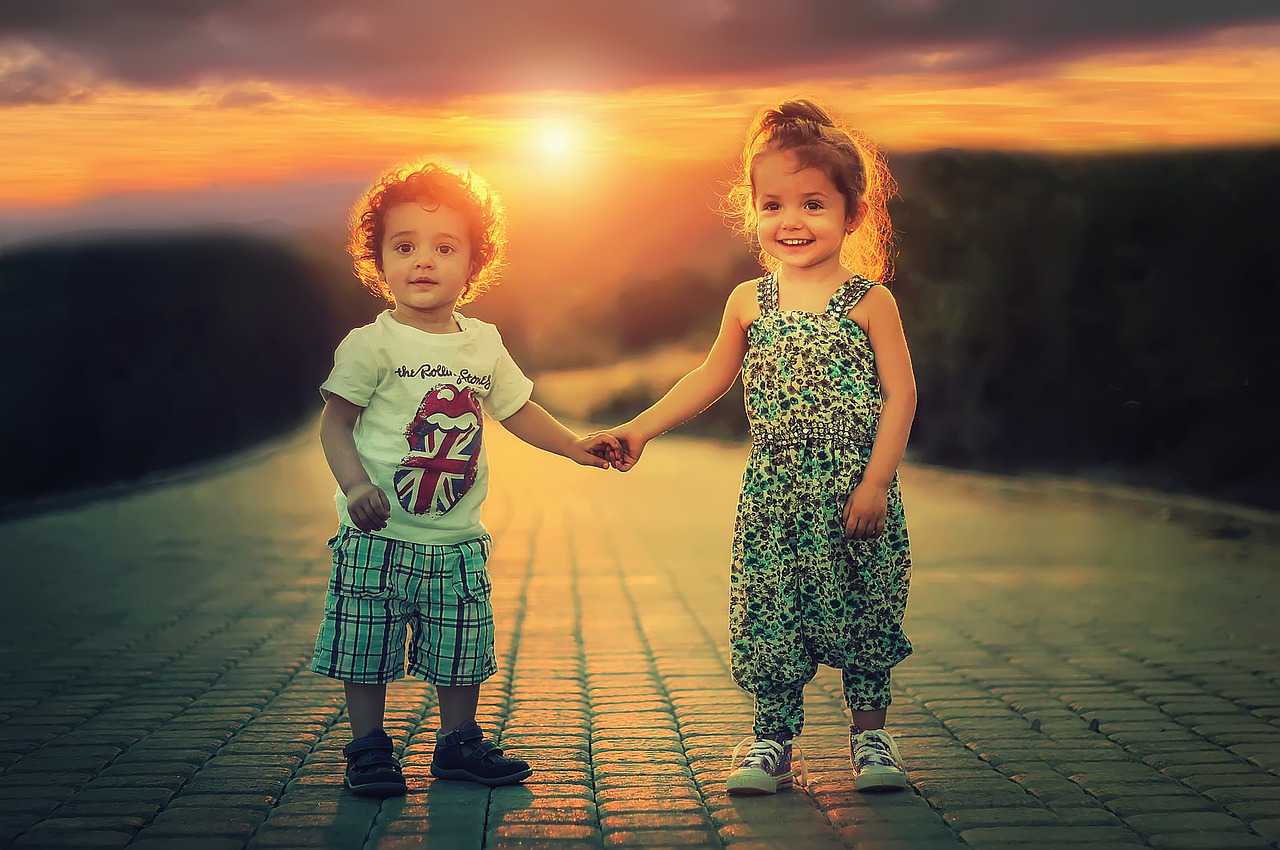 Parents are the most important people in their children's early lives. Children learn about the world and their place in it through their conversations, play activities, and routines with their parents, families and carers. Parents can also support children's learning in out-of-home settings, such as childminding settings, crèches, playgroups, pre-schools, and primary schools, therefore by working together parents and practitioners can really enhance children's learning, development and confidence.
Most parents are keen to support, nurture and become involved in their child's learning but parents need support at some time or another due to lack of confidence, lack of knowledge, or lack of experience, then coupled with possible financial worries, family issues, a major life change like the loss of a loved one, or ill health so during those times they may need extra help, support and understanding. Time constraints, social and economic background, cultural identity, discrimination, poverty, previous negative experiences, literacy difficulties, language, or different disabilities, can also make it difficult for parents to participate in their children's learning and development as much as they might like to. Some parents worry that they will be judged and are shy to come forward to ask. Therefore, parent partnerships can benefit all children and can be especially important for these families.
Parents are children's first and most enduring educators as well as their primary role models, so nurturing a strong and positive partnership with parents and carers is essential if early years practitioners are to plan effectively for a child's learning.
A genuine commitment to working co-operatively with parents should be a feature of any high-quality setting and should impact on every aspect of practice.
Practitioners build up invaluable expertise, knowledge and understanding in how young children learn and in how each child interacts within that setting. But it is the parent who knows their child best, and unless there is a sharing of information between practitioners and parents, a child's learning needs will be neither fully understood nor, ultimately, met, as part of the whole child's experience is missing. Working together builds bridges of understanding, not walls between you.
Why are parent partnerships so important?
Parents know their children best
It helps the child to feel safe and secure while in the setting if they see that their parents feel comfortable there.
To create a shared level of expectation
To information share about new levels of development, any concerns and any new likes or dislikes
To keep up to date with what is happening outside the setting, especially if the home situation may be causing problems for the child
Parents can feel secure to seek advice, help and support should they need it
To make transitions throughout the setting smooth
Improve practice and outcomes for the children, ensuring every child has their full individual needs met.
Sharing information about the child
It's a good idea to have the mind-set and attitude of openness and sharing as that will create natural opportunities for talking to parents about their child's learning informally, and spontaneously. If practitioners manage their time effectively, they can be available for informal conversations at dropping-off and picking-up times, so allowing a culture of informal information sharing to develop.
A trusting and warm relationship between key worker and parents begins with the initial contact meeting, and it is crucial that, from the start, parents understand that staff value and actively welcome their knowledge and understanding of their child.
However, it may not always be possible for practitioners to speak to parents on a day-to-day basis about their child's learning milestones, current interests or recent experiences. Parents' working hours may prevent them from having daily or even regular contact of any kind with the nursery, and a two-way diary can be useful where contact time between practitioner and parent is limited or even a quick email works if the tone is conversational and friendly.
Learning Journals, coffee mornings, cake sales, advice workshops, interactive display boards, progress summary sheets and regular newsletters are also all great ways to keep parents up to date with latest topics, events and the learning that has taken place that week, month or term.
On some occasions, it may be the key worker who is unavailable to talk to the parent, perhaps because of other professional commitments. In such cases, practitioners should make it clear to the parent that they will arrange a convenient time to discuss the child's progress as it is important to them to liaise and interact with them personally about the child in their care. The message is clear, 'Your child matters and is important to us.'
Practitioners should try to engage both parents where possible and to make sure that their setting is a place where both male and female parents or carers feel at ease, relaxed and comfortable. Where there is a true commitment to parent partnership, practitioners can be innovative and creative in their time management to ensure that they reach all parents. A cup of tea and a smiling face go a long way to building good relationships.
Meetings should be conducted in an atmosphere of mutual respect and practitioners should act as genuine listeners, responding to what they hear from the parent and not allowing discussions to be driven by a pre-set agenda based on what has been observed in the nursery. Make sure your attitude is free from judgement, criticism and thinking that you know better. There should be an emphasis on celebrating what the child has achieved and on looking for ways of building on their current interests and achievements together. You are all part of a wonderful jigsaw supporting the child.
The best attitude and ethos to develop is a holistic one where planning together enhances the child's all round long term learning and positive experiences.
Sharing information about the curriculum
In a high-quality setting, practitioners will share with parents, information about the Foundation Stage curriculum and about young children as learners, as opportunities arise. Group parents' meetings are an excellent way to:
Explain the setting plans and assessments and a child's learning within the six areas of learning
Discuss the importance of the learning process
Highlight high-quality learning experiences with no concrete outcome
Emphasise the importance of child-initiated learning
Talk about schemes
Discuss appropriate expectations and contexts for learning.
Creating a strong parent partnership is highly important within childcare settings for raising happy, confident, resilient children. There can be challenges along the way when trying to communicate with parents, however by trying different tactics and strategies eventually you will find effective ways to build that important bridge between home and nursery that will empower children to bloom, thrive and blossom.
About the author:
Sue Atkins is an internationally recognised Parenting Expert, Broadcaster, Speaker and Author of the Amazon best-selling books "Parenting Made Easy – How to Raise Happy Children" & "Raising Happy Children for Dummies" one in the famous black and yellow series as well as author of the highly acclaimed Parenting Made Easy CDs, Apps and resources. She has just launched her new 'Can Do Kid' Journal to give children the gift of self-esteem and self-confidence, as well as 'The Divorce Journal for Children' & her Parenting Club.
Sue produces 'The Sue Atkins Parenting Show' a weekly podcast which is bursting with Sue's practical ideas, techniques and down to earth strategies for raising happy, confident, resilient children with strong self-esteem.
Sue offers practical guidance for bringing up happy, confident, well behaved children from toddler to teen.
Learning Beyond the Traditional: Exploring Different Learning Styles and Teaching Strategies
Using new methods of teaching will have a positive impact on the academic performance of the students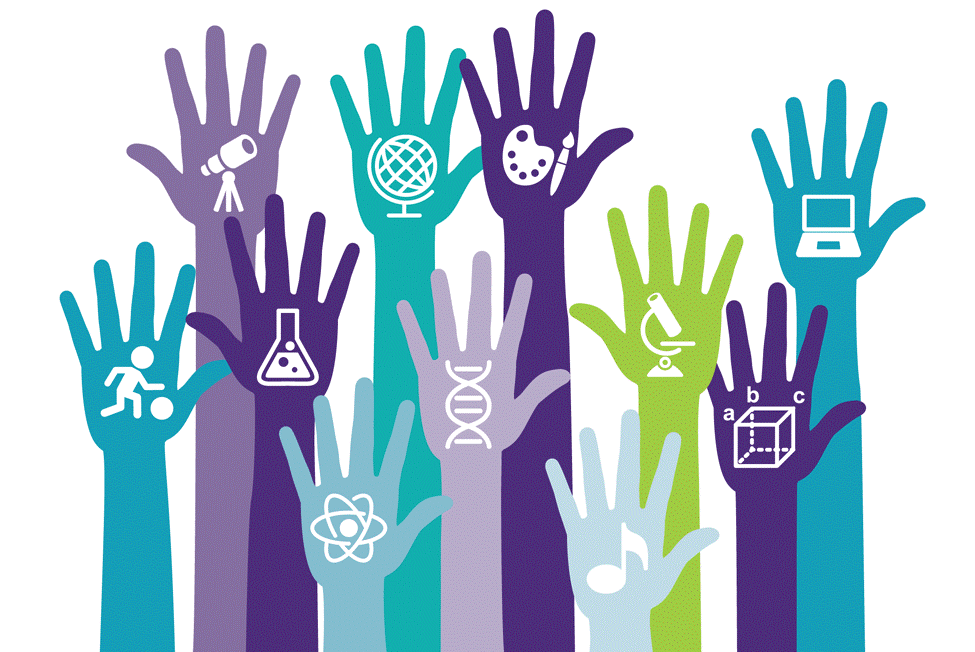 I have been working as a teacher and Head of Department for over 16 years now. When I think about it, I myself am surprised at the different roles that I have taken up. First and foremost, I am a teacher and a teacher of History primarily. It has been my belief and experience that the traditional method of teaching does not bring out the best in the children. When a teacher explains the lesson to the students in the class and then asks them questions to check whether they have understood the subject, it only creates an illusion of learning and imparting knowledge. This only aims at scoring well in the examinations and the learning is forgotten soon thereafter.
I have been teaching History to Secondary School students for over 16 years now. I observed that children generally have a feeling that History is a boring and dry subject. Many of them just want to pass the examination by learning a few lessons by heart and then forget about it.
Social Studies is generally perceived as an 'uninteresting' or boring subject. Questions are often raised on the relevance of old historic events in shaping the lives of students in the modern era. There are also many students who find it difficult to remember all the events, the year of their occurrence, and the impact they had on society then. Remembering the composition of our parliamentary and judicial systems is another area of aversion. Overall, Social Studies is called a 'dry' subject.
I believe it is very essential to know about our past and what happened in the world, in order to learn from the experiences of our ancestors and avoid the pitfalls that they faced.
I do not teach a lesson; I tell a story.
Each event in history is presented in the form of an action-play as if a real-life is happening in front of their eyes. A few students are identified as the characters in this play and enact their respective roles.
If 4 classes (periods) are allotted to one lesson, and if I use the first class for this role-play, it enables me to ingrain the contents of the lesson in the next three classes, in a way that the students enjoy and remember for a lifetime.
For example, while teaching World War II, I made use of a video I got from the internet to explain the related events. The video ran only for 7 minutes but those 7 minutes were worth more than an hour of the normal mode of lecture.
Remembering dates of events in history
The students are expected to know when each important event happened. With a whole lot of battles, treaties, victories, and other such events to remember, students often find it difficult to memorize all these dates. I help them by devising simple methods. A few of these methods are described below:
I have observed that most often only the year is required and not the month or date. The easier part is the century, and I advise the students to put together all the events of one century together. Then, the student has to associate the last two digits of the year with an image related to the event, e.g. for First World War in 1914, I help the student to draw the image of a soldier holding a gun – the image resembling 14. The students prepare a list of events and the images on two separate sheets and match them. I ask them to put away these sheets and do the same exercise after a week.
Explaining the United Nations Security Council, I use the 5-10-15 concept

There are 5 permanent members of the Security Council
There are 10 non-permanent members
Total number of 15 members
Coming to the composition of our Lok Sabha, the students have to remember the numbers 5, 4, and 3. There are 543 elected members and 2 nominated members, thus making the total strength 545.
For the Rajya Sabha, there are 238 elected members and 12 (dozen) nominated members adding up to a total of 250. Students come with different learning needs such as visual, auditory, and kinesthetic skills. I try to adapt to their requirements. I am a mentor for the Model UN delegates, where I aid in improving their speaking and listening skills.
Learning about World Wars in a new way
World Wars 1 and 2 are an integral part of History learning from Grade 9 in school till higher specialization in history.
Memorizing the various events dotted the World Wars is a big challenge for students. There are innovative ways in which this subject can be taught. Some of the methods are using a Video to explain the events, engaging the students in a debate on the subject, or in a Quiz. I prepared a crossword puzzle with words related to World War.
Benefits of the Innovation:
Students see this as a fun activity
Solving the puzzle enables them to remember the events easily
Impact Areas:
Improve learning ability
Improve retention in memory
Classroom application:
This activity can be completed very quickly in a classroom.
Student responses can be corrected easily to evaluate their performance
Planning / Preparation:
Adequate copies of the Crossword Puzzle are printed.
One copy of the solved puzzle is printed for the teacher.
Requirements:
Printed copies of the crossword puzzle
One copy of the puzzle, with a solution, for the teacher to evaluate the responses.
Implementation:
Printed copies of the Crossword Puzzle were given to each student.
They are all asked to begin solving the puzzle at a given time and the duration is fixed.
At the end of the duration, the puzzles with responses are collected back from the students.
Responses are evaluated to arrive at the score of each student.
I experimented with this approach in a class of 30 students from Standard X. I divided them into two groups of 15 students each, ensuring equitable distribution of meritorious and ordinary students in the two groups. I taught the lesson on World War I to the first group in the traditional manner. Then I taught the same lesson to the second group using the crossword puzzle.
Subsequently, I administered a test to both groups simultaneously, with the same set of questions to all. When I evaluated their performance, I could find that the students in the first group scored an average of 8.07 marks while those in the second group scored an average of 18.47 marks.
Thus, we may conclude that using new methods of teaching will have a positive impact on the academic performance of the students.
Another method that I used is having a Poster.
For example, a poster containing various activities that can be undertaken to reduce global warming is given below. This helps the students to remember all these activities. This is similar to a Mind map used for depicting words or concepts related to a central theme.
Imparting education through technology during the pandemic 
When the pandemic struck and all movements were restricted, students were holed up in their homes. The schools were very swift in arranging online classes, but it was not easy for the teachers so used to conduct physical classes in the schools.
We had to learn the intensive use of technology, conducting online classes and monitoring the students' performances too. I am glad to have been successful in these efforts, considering the very positive feedback received from the students as well as their parents.
My efforts toward different learning styles have fetched me a number of accolades. I plan to continue my journey of innovation in teaching.
Author – Uma Venkataraman, HOD Humanities, Euro Schools, Bangalore