The need to reflect at the end of every few years
Major General S S Nair, Director, Birla Education Trust, Pilani writes on the need to reflect at the end of every few years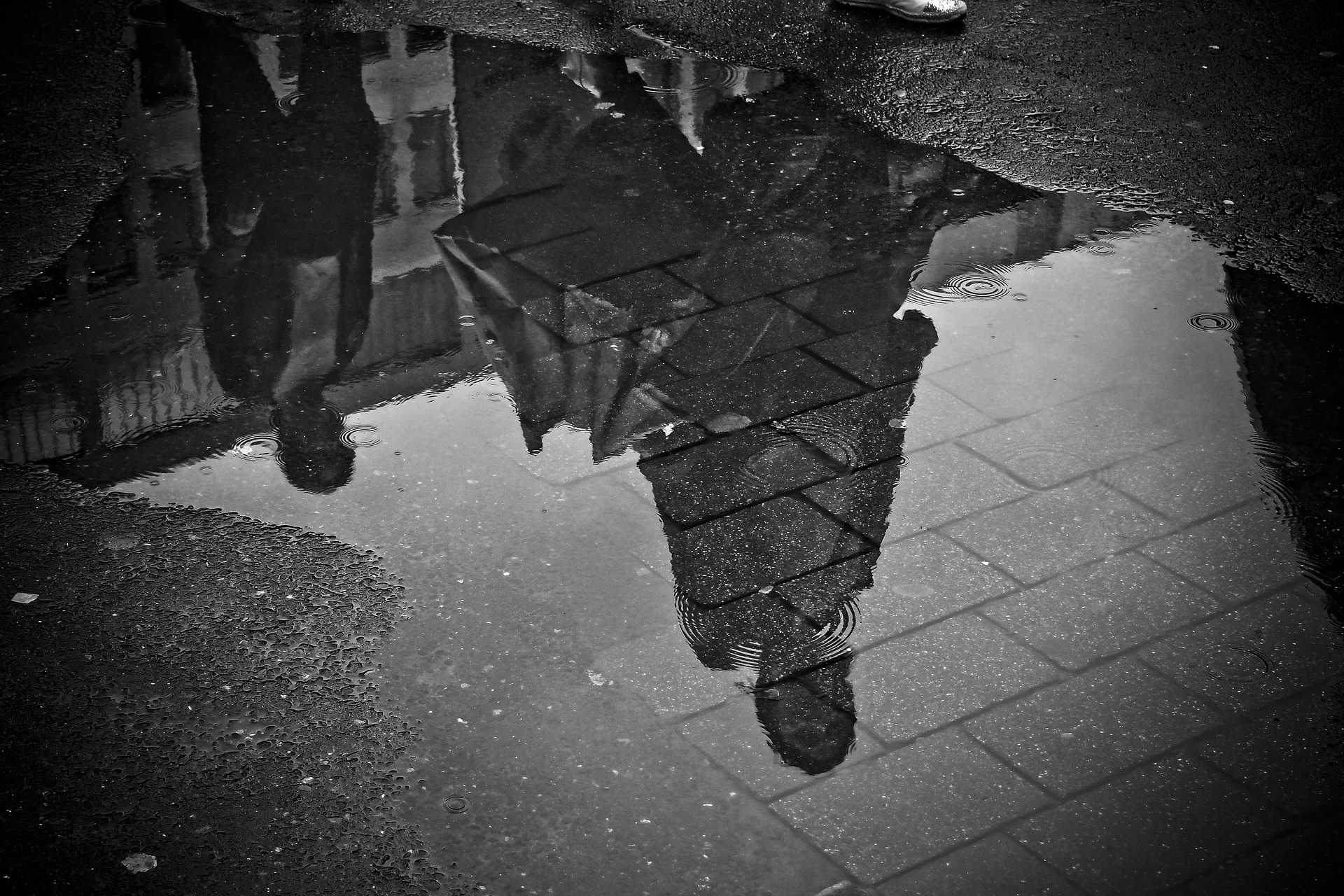 There is a tendency amongst people in organisational and institutional leadership positions to believe that the more years you spent on the lead, the more competent and efficient you become and that if you have seen it for so many years you have seen it all. There is nothing more fallacious than this. There is nothing more self-defeating than this.
Many of us in leadership positions of small and medium organisations suffer a 'second-half disaster' due to this, sadly common syndrome. A friend was lucky to be assigned the principalship of the school he had studied in. While exchanging notes during his journey to assume the position, I found him happy and confident. But the reasons for that worried me. He claimed that as an Old Boy he knew the school "like the back of his hand"; that is, he knew it brick by brick. Though I tried to caution him on his assessment, he brushed me aside. Naturally, he had to suffer an early, ignoble exit.
The organisation you head may be a better one, an improved version of what you inherited, after three or more years of your leadership. It is but natural that it deserves a better leader now to take it further up. Have you bettered yourself in these years in your knowledge, skills, strategies, outlook, and world view? Or, are you the same as you were six years ago? Or you have deteriorated in essential areas of competence? The answer to this is important as it will decide whether your chair needs a change! Oh no, not the chair, its occupant.
Those who are with you could have become tired, complacent or have developed blind faith in your abilities. Their energy, effort, support, and input may not be available to you in the same quantity and quality as you have received earlier. You must renew them and recruit new talent to your team. Have you done that?
On the contrary, those who are not with you are smart and never get tired. They are waiting for an opportunity to strike, looking for that Achilles Heel in you. May be their numbers might have increased as it is directly proportional to your success. New opponents, new challenges need new strategies and plans.
Status quo seekers and those who resist, dig their heel and grow roots, whereas those who want to stay with change and growth may look for better pastures, if not given opportunities. Has the volume of deadwood in your school increased and the creamy layer thinned during your time?
Reverse it or else the weight of deadwood will take you down. Redo the competency matrix styles and remap competency.
We are in the fallacy that the organisation is the same because we are the same. Look at the faces around you, your students. Not even one is the same. The whole school is new. Look at the teachers and staff.
More than 33% have changed. Then, how do you claim that you know them like the back of your palm? We keep telling the teachers that every student is different, and their teaching styles should cater to each one of them. In our case, the whole organisation has changed. Change in your style is a must.
Targets and objectives are set with time limits decided to achieve them. Some of them have been fully achieved, some partially and some may be beyond achievement and deserve to be dropped. There is no meaning in flogging a dead horse. New objectives in fulfillment of your vision and mission need to be selected, new benchmarks and milestones set, announced and plans for their attainment rolled out.
Direction, speed, and content of your efficiency may need a course correction. Do it. Reset directions, if need be. Accelerate so that you are not only there, but the environment perceives your presence. Go on a "People, Process, Technology, Behaviour" framework.
Riding the technology wave is one sure method of keeping you renewed and contemporary. Do you know that Python is not a snake but a computer language to be taught in your schools? Do you know that STEM is not that part of the plant that holds branches, leaves, plants, and fruits but Science, Technology, Engineering and Mathematics and that it becomes STEAM when Arts is added to it?
Have a huge toolbox. Change your tools to meet the changed situation.
Recently, I read a Buddhist story of a person who builds a raft to cross a river. Once he crosses the river, he feels so proud of the raft that he decides to carry it for the rest of the journey that is to climb a hill and he fails. Leadership behaviour is like this raft- it can become a part of it and pull you down. Change it at the right time despite it being the one that brought you up till here.
Small and medium-sized educational organisations that are run as one-person family businesses, Trusts and Societies that are managed in traditional styles rather than on corporate principles are likely to confront this challenge even more. The impact of the management principle "everyone grows to her/his level of incompetence" has contributed towards this situation.
Thus, leaders who head these types of institutions need to be on a constant "renew, review, reengineer, restructure, recycle, reinvent, renovate" mode to continue to be effective and successful. Standard Operating Procedures inherited/prepared need to be revisited and revised to make them contemporary. Responsibilities' charts need to be redrawn so that the tired and fatigued ones are replaced with fresh minds and performing ones rewarded with rest.
A false sense of performance is a pitfall into which many organisations with non-tangible, non-measurable performance indicators fall. Schools come under this category. Admissions and results are the figures seen, one at the beginning and the other, at the end. Both numbers being good (enough) one feels wellness. Systems and processes that helped you are now given a go-by as you start looking more at the figures. Fall in quality is slow and steady; unnoticed till a point of no return is reached.
So be forewarned and forearmed, Praemonitus Praemunitus.
Look at that mirror that tells the unvarnished truth before you start your next year at the helm. Have you run out of ammunition? Are you blank? Reinvent yourself, refresh, and restart as if it is your day one in the office. The chances of you being a better performer are higher.
But look at a reliable mirror, a mirror that reflects the truth and not the Photoshopped version of your own.
About the author:
Major General S S Nair is Director, Birla Education Trust, Pilani
Future of Education & Skilling in India
By making informed and intentional policy choices, critically evaluating and learning from the present and the past, and actively investing towards the larger purpose and shared vision of education, the future will be bright and promising.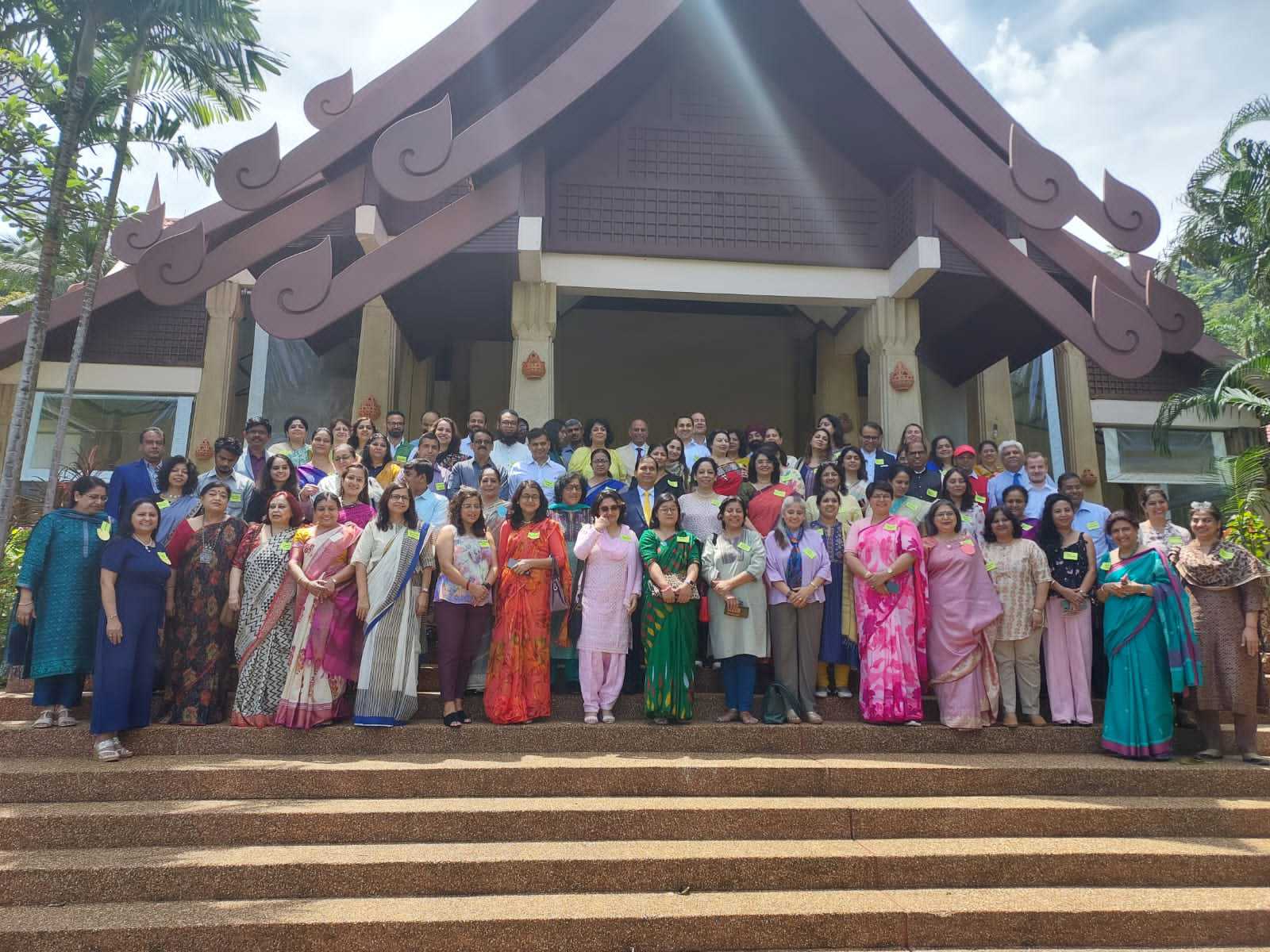 For the past two days, I was attending a school leaders' conference in Phuket, Thailand which was on the contemporary topic of the Future of education and skilling in India. The conference was organised by Goethe Institute, Germany, and was mesmerising. Through the conference I along with many education leaders from countries such as Sri Lanka, Pakistan and India learned about the importance of vocational skills in modern education.
Did you Know?
Less than 5% of the workforce in the age group of 19-24 received vocational education in India during 2012 to 2017. This contrasts with 52% in the USA, 75% in Germany, and 96% in South Korea.
Mahatma Gandhi in a poignant quote says: "The future depends on what we do in the present". India is moving towards becoming a developed country as well as among the three largest economies in the world. India will also have the highest population of young people in the world over the next decade. There will be 180 million youth that will be entering India's workforce in the next 15 years. And as of now, there is a massive skill deficit of 400 million people in the workforce, posing both a simultaneous opportunity and challenge. Hence, Teaching for the future, ensuring that students not only learn but more importantly learn how to learn provide high-quality educational opportunities will determine our country's future.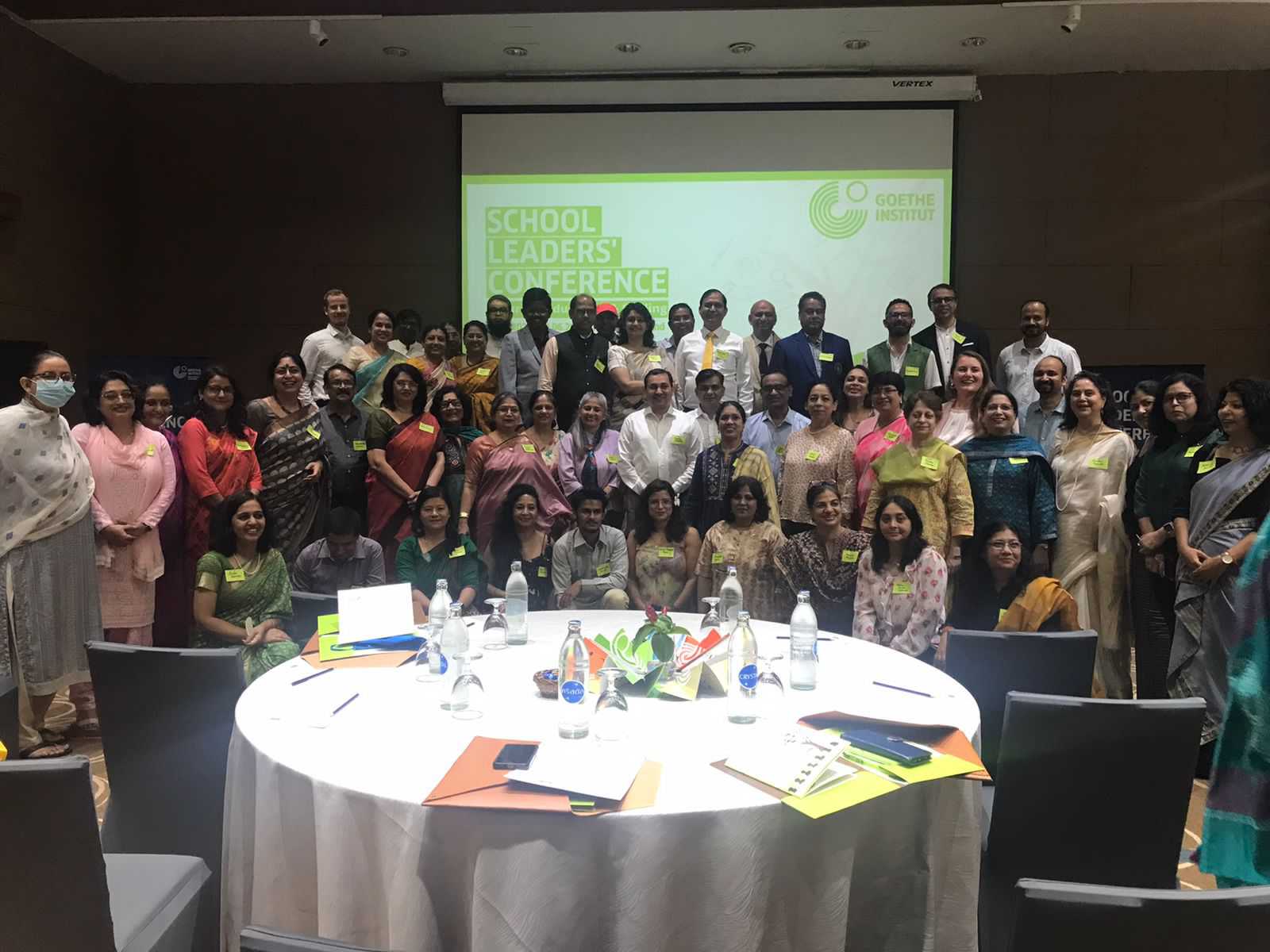 The National Education Policy of the Government of India has redefined the parameters of education in many ways. Vocational (Skill) education plays a very important in this policy. The CBSE is in the process of devising curricula for vocational subjects. NEP 2020 says that the aim must be for India to have an education system by 2040 that is second to none, with equitable access to the highest-quality education for all learners regardless of social or economic background.
So, today, holding Education as the foundation of the future, I would like to throw a light into the future of education and skilling –
The first shift we believe will be a global shift in the need for a skilled workforce proficient in multidisciplinary learning. With the rise of big data, machine learning, and artificial intelligence, many unskilled jobs worldwide may be taken over by machines, while the need for a skilled workforce, particularly involving mathematics, computer science, and data science, in conjunction with multidisciplinary abilities across the sciences, social sciences, and humanities, will be increasingly in greater demand.
The second shift would be a move towards less content and more towards learning about how to think critically & creatively, solve problems, develop 21st-century skills, and absorb new material in changing circumstances.
Addressing ambiguous problems of the future would need not only technical proficiency but mental and emotional resilience to work alongside other people towards a common goal. Hence, the third shift is a reconfiguration towards building life skills, and character that enables learners to be ethical, rational, compassionate, and caring, while at the same time preparing them for gainful, fulfilling employment.
The fourth shift would be a focus on high-quality interdisciplinary research across fields that must be done in India and cannot simply be imported.
the fifth shift would be Education rooted towards enabling Access, Quality & Equity which will provide all students, irrespective of their place of residence, with a quality education system, with a particular focus on historically marginalized, disadvantaged, and underrepresented groups.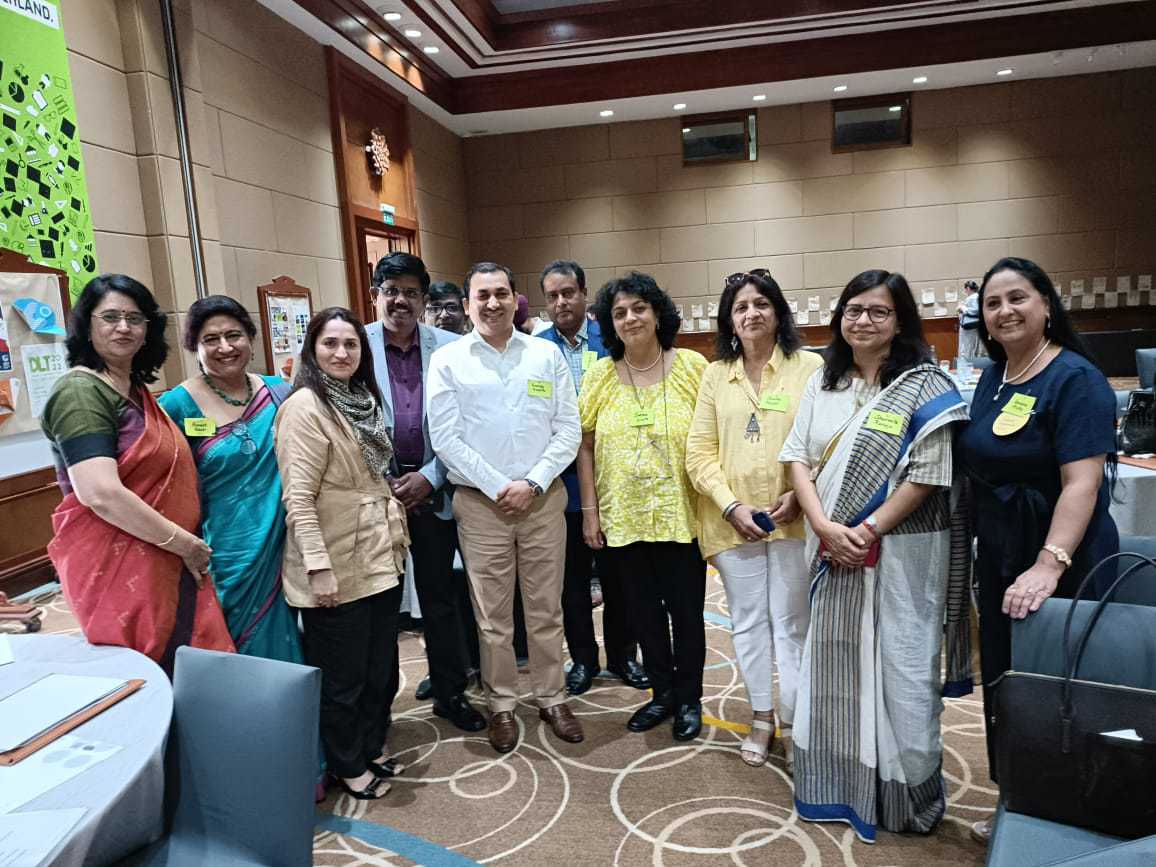 Another shift in the future would be envisioning an education system that's rooted in Indian ethos contributing directly to transforming India sustainably into an equitable and vibrant knowledge society. By leveraging Indian knowledge systems, it is inimitable artistic, language, and knowledge traditions, it would address local and global needs and instill national pride, self-confidence, self-knowledge, cooperation, and integration in its learners.

All of this is aimed to be realised through a restructuring of the school curriculum that is aligned to the needs of students at different stages of their development.
Key reforms are undertaken reforming the current nature of school exams to move away from rote based to competency-based learning and assessments is another priority that is primed towards redefining education in the future.
The development of vocational capacities will also go hand-in-hand with the development of 'academic' or other capacities. Less than 5% of the workforce in the age group of 19-24 received vocational education in India from 2012 to 2017. Hence, in the future, Vocational education will be integrated into the educational offerings of all secondary schools in a phased manner over the next decade.
Towards this, secondary schools will also collaborate with ITIs, polytechnics, local industry, etc. Skill labs will also be set up and created in the schools in a hub and spoke model which will allow other schools to use the facility. Higher education institutions will offer vocational education either on their own or in partnership with industry and NGOs. They will also be allowed to conduct short-term certificate courses in various skills including soft skills. 'Lok Vidya', i.e., important vocational knowledge developed in India, will be made accessible to students through integration into vocational education courses.
As of now, currently, CBSE has started offering around 40 courses (including courses on Artificial Intelligence, Information Technology, and Design Thinking) at the Senior Secondary level which works towards imparting an education that is holistic, meaningful, and skill-oriented which instills among the youth a sense of usefulness and responsibility while also developing key 21st-century skills. In the future, initiatives like Online Entrepreneurship Program, and AI Curriculum can build a robust pipeline of creative and critical thinkers equipped with the right skills and attitudes to enable India in attaining inclusive economic growth and social development. The German dual system of vocational training is a time-tested successful model we can learn a lot from.
Last but not the least, the role technology plays in defining the future of education is much larger than we can ever expect. New technologies involving artificial intelligence, machine learning, blockchains, smart boards, handheld computing devices, adaptive computer testing for student development, and other forms of educational software and hardware will not just change what students learn in the classroom but how they learn, and thus these areas and beyond will require extensive research both on the technological as well as educational fronts.
As I quoted in the beginning, "The future depends on what we do in the present". I believe that our present holds a strong collective desire, actions, and policies to prepare for the future, and shape it too! By making informed and intentional policy choices, critically evaluating and learning from the present and the past, and actively investing towards the larger purpose and shared vision of education, the future will be bright and promising.
About the author:
Anurag Tripathi is Secretary, Central Board of Secondary Education (CBSE).