The Palace School Celebrates Its Heritage In Their Annual Sports Day
Celebrating Annual Sports Day on 21st Nov, 2015, the school displayed a wide array of genius, appreciating them, awarding them, helping a go a notch ahead.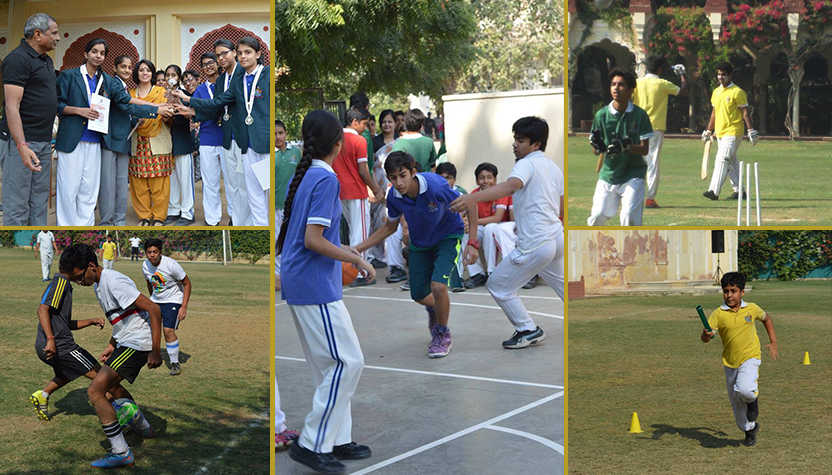 What was witnessed at The Palace School recently was what can be easily called the clash of titans. And yet, the best was awarded.
Celebrating Annual Sports Day on 21st Nov, 2015, the school displayed a wide array of genius, appreciating them, awarding them, helping a go a notch ahead.
In the grounds of the school were organized cricket, basketball, football matches, basketball match between the two genders for senior students, while students from the junior section participated in various races, tug-of-war match, matches between both the genders, accolades, prize distribution ceremony, appreciation, and what not!
Energy at its par level was put on display by all the participating student, while those volunteering to help the visiting parents and other students were at their hospitable best.
• Basketball: Maharaja Sawai Man Singh II (Yellow) house won the basketball final match in a neck-to-neck match against Maharja Sawai Pratap Singh (blue) house, scoring 35-34.
Best Basketball player award was earned by Sachi Badaya.
• Football: Maharaja Sawai Bhawani Singh (Red) house won all the league matches and secured the Winners' Trophy as the Runner's-up trophy went to Maharaja Sawai Man Singh II (Yellow) house.
Best Footballer player award earned by Abhinav Jain.
• Cricket: Maharaja Sawai Pratap Singh (Blue) house won the Inter House Cricket Cup with four wickets against Maharaja Sawai Jai Singh II (Green) house.
Well, not stopping there, there were some special awards given many other players in these matches. Hameer Singh Rathore was announced the Man of the Tournament; Pawan Karamchandani the Best Batsman; Ritik Sharma took away the Best All-Rounder award; Jayant Tambi was given the Best Fielder title.
The primary classes III to V student enjoyed different events, like relay race, dodge ball, lemon spoon race, tug-of-war, etc.
Ms. Urvashi Warman, Principal, The Palace School, declared the Best House award on the basis of best presentation in education, sports and cultural activities as below:
Best House Trophy won by: Maharaja Sawai Jai Singh II (Green) House
Runners-Up Trophy won by: Maharaja Sawai Ram Singh II (White) House
Mr Mukesh Acharya, HOD, Physical Education gave the vote of thanks and appreciated the effort of students who gave their best in all the events.
International Baccalaureate Experiences 31% Surge in Authorized IB World Schools Across India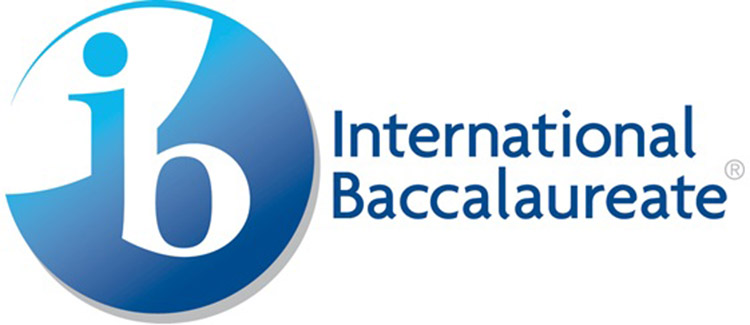 The International Baccalaureate (IB), a global educational foundation headquartered in Switzerland, reports substantial growth over the past five years in India. The surge, amounting to a 31% increase in authorized IB World Schools, reflects the growing preference for IB programs among schools nationwide. According to Haif Bannayan, the Global Director of Business Development at IB, the organization offers four comprehensive programs for students aged 3-19: the Primary Years Programme (PYP), Middle Years Programme (MYP), Diploma Programme (DP), and Career-Related Programme (CP).
As of 2023, there are now 226 authorized IB World Schools across India, collectively delivering 378 authorized IB programs. This breakdown includes 138 schools offering PYP, 59 schools providing MYP, 155 schools delivering DP, and 26 schools offering CP. However, the current distribution of IB World Schools remains concentrated in metropolitan areas like New Delhi, Gurugram, Mumbai, Kolkata, Bengaluru, and Chennai.
To address this imbalance and make IB education more accessible and affordable nationwide, the Delhi Board of Secondary Education (DBSE) collaborated with IB as part of Delhi's educational reforms under Arvind Kejriwal. In August 2021, they signed a Memorandum of Understanding to introduce IB programs in 30 government schools in Delhi. This initiative aims to encourage more schools to adopt the IB curriculum in the future.
Recognizing the evolving educational landscape in India, IB is actively collaborating with Indian institutions and educational authorities to extend its framework to students from diverse backgrounds and regions. Haif Bannayan expressed eagerness for ongoing dialogues with leaders to facilitate the delivery of high-quality, globally-oriented education to an even greater number of students.
The Diploma Programme (DP) offered by IB stands out globally, consistently aligning with or surpassing international standards, as indicated by the DP Country Alignment Study 2023. The study emphasizes the adaptability of DP courses to diverse national contexts, showcasing their seamless integration. Furthermore, it underscores the meticulous crafting of DP curricula to facilitate substantial depth and breadth of learning, illustrating their rigor and comprehensive educational value.
Bannayan highlighted the IB's acclaim for its emphasis on languages and global principles, coupled with a consideration of students' cultural backgrounds. This approach fosters a profound comprehension of the world, shaping graduates into multilingual thinkers poised to make a positive impact on a global scale.