The spectre of untouchability haunts Himachal schools again
It has been reported that children of a government primary school at Moolkoti near Shimla were made to sit separately on the basis of caste while serving mid-day meals. HP CM has called for an inquiry and in the mean time directed schools to serve meals according to roll numbers.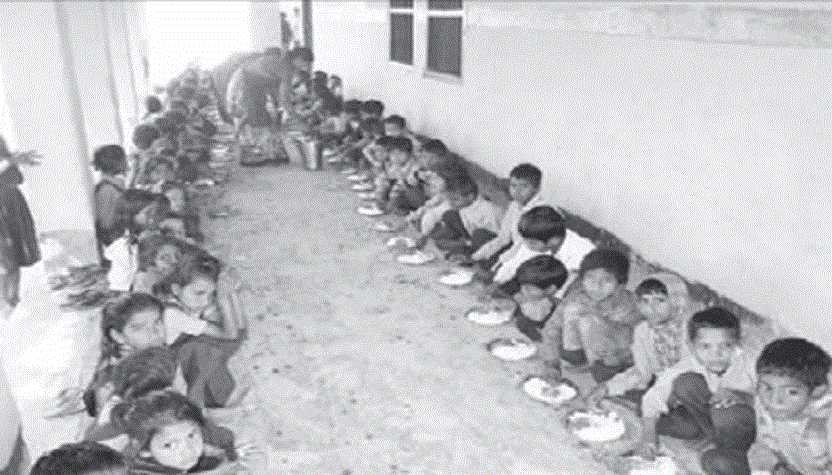 In this day and age and especially under a government which is so pro-education a shocking case of caste discrimination has surfaced in Himachal Pradesh. Children of a government primary school at Moolkoti in Mashobra near Shimla were allegedly made to sit in separate rows on the basis of their caste when they were served mid-day meals. This isn't the first case of such discrimination reported from Himachal Pradesh.
Taking a serious note of these incidents, Himachal Pradesh CM Virbhadra Singh had immediately directed the schools to serve mid-day meals in accordance of roll numbers to avoid caste-based discrimination, but several schools continue to ignore the CM's directions.
Sant Sri Ravidas Dharam Sabha state president Karam Chand Bhatiya said they received a complaint about discrimination around 5 days back. Bhatiya, along with Mashobra's ward-8 panchayat samiti member Shanti Devi approached Himachal Pradesh governor Acharya Devvrat and presented him a memorandum.
"The governor also assured us to set up an inquiry on the issue. Some officials from HP directorate of elementary education reached the school for an inquiry, but no action has been taken so far," Bhatiya claimed.
Bhatiya added that ever since this incident has been reported, people from Karsog and other areas have started opening up and telling them about similar issues being faced. But these incidents don't hog the limelight as these happen in far flung areas. "Even this incident was highlighted much later as some higher caste residents threatened dalits to stay quiet on issue or else face consequences," he added.
Social activist and National Congress Party's Shimla district president Ravi Kumar Dalit said it is not the Moolkoti school alone where teachers are discriminating with children, the practice of untouchability still exists in areas such as Junga, Rampur, Kotgarh near Shimla.
"The incident was highlighted 6 days back, but no action has been taken yet. We want an FIR to be registered and the culprits practicing untouchability be punished," he added.
Vehemently denying the allegations, Moolkoti School's headmaster Mool Raj Verma rubbished all such claims. "An inquiry on the issue has been held. It will clear that we are not at fault and school has not practised any discrimination," he added.
Shimla deputy director (elementary education) Rakesh Vashishta said Mashobra block education officer (BEO) Pyare Lal Sharma visited the school after they receiving the complaint, but did not find any discrimination in the school after inquiry.
Image used for representational purpose only
International Baccalaureate Experiences 31% Surge in Authorized IB World Schools Across India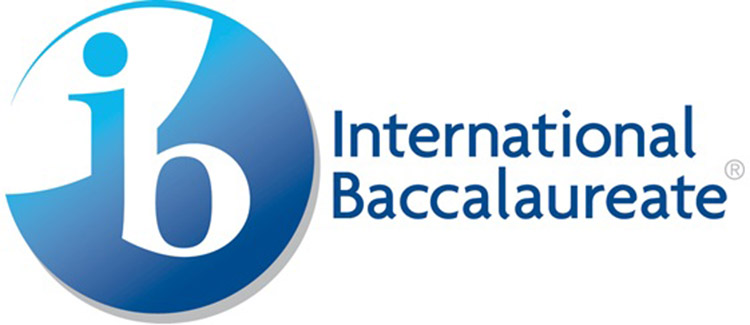 The International Baccalaureate (IB), a global educational foundation headquartered in Switzerland, reports substantial growth over the past five years in India. The surge, amounting to a 31% increase in authorized IB World Schools, reflects the growing preference for IB programs among schools nationwide. According to Haif Bannayan, the Global Director of Business Development at IB, the organization offers four comprehensive programs for students aged 3-19: the Primary Years Programme (PYP), Middle Years Programme (MYP), Diploma Programme (DP), and Career-Related Programme (CP).
As of 2023, there are now 226 authorized IB World Schools across India, collectively delivering 378 authorized IB programs. This breakdown includes 138 schools offering PYP, 59 schools providing MYP, 155 schools delivering DP, and 26 schools offering CP. However, the current distribution of IB World Schools remains concentrated in metropolitan areas like New Delhi, Gurugram, Mumbai, Kolkata, Bengaluru, and Chennai.
To address this imbalance and make IB education more accessible and affordable nationwide, the Delhi Board of Secondary Education (DBSE) collaborated with IB as part of Delhi's educational reforms under Arvind Kejriwal. In August 2021, they signed a Memorandum of Understanding to introduce IB programs in 30 government schools in Delhi. This initiative aims to encourage more schools to adopt the IB curriculum in the future.
Recognizing the evolving educational landscape in India, IB is actively collaborating with Indian institutions and educational authorities to extend its framework to students from diverse backgrounds and regions. Haif Bannayan expressed eagerness for ongoing dialogues with leaders to facilitate the delivery of high-quality, globally-oriented education to an even greater number of students.
The Diploma Programme (DP) offered by IB stands out globally, consistently aligning with or surpassing international standards, as indicated by the DP Country Alignment Study 2023. The study emphasizes the adaptability of DP courses to diverse national contexts, showcasing their seamless integration. Furthermore, it underscores the meticulous crafting of DP curricula to facilitate substantial depth and breadth of learning, illustrating their rigor and comprehensive educational value.
Bannayan highlighted the IB's acclaim for its emphasis on languages and global principles, coupled with a consideration of students' cultural backgrounds. This approach fosters a profound comprehension of the world, shaping graduates into multilingual thinkers poised to make a positive impact on a global scale.