The story of making of the 100 Episodes series – "I am passionate about Education…"
The teachers collaborate and work in groups to explore the 22 values and discover how the values help in an individual's personal and social development. The values come alive at their school and enhance learning at the classroom level.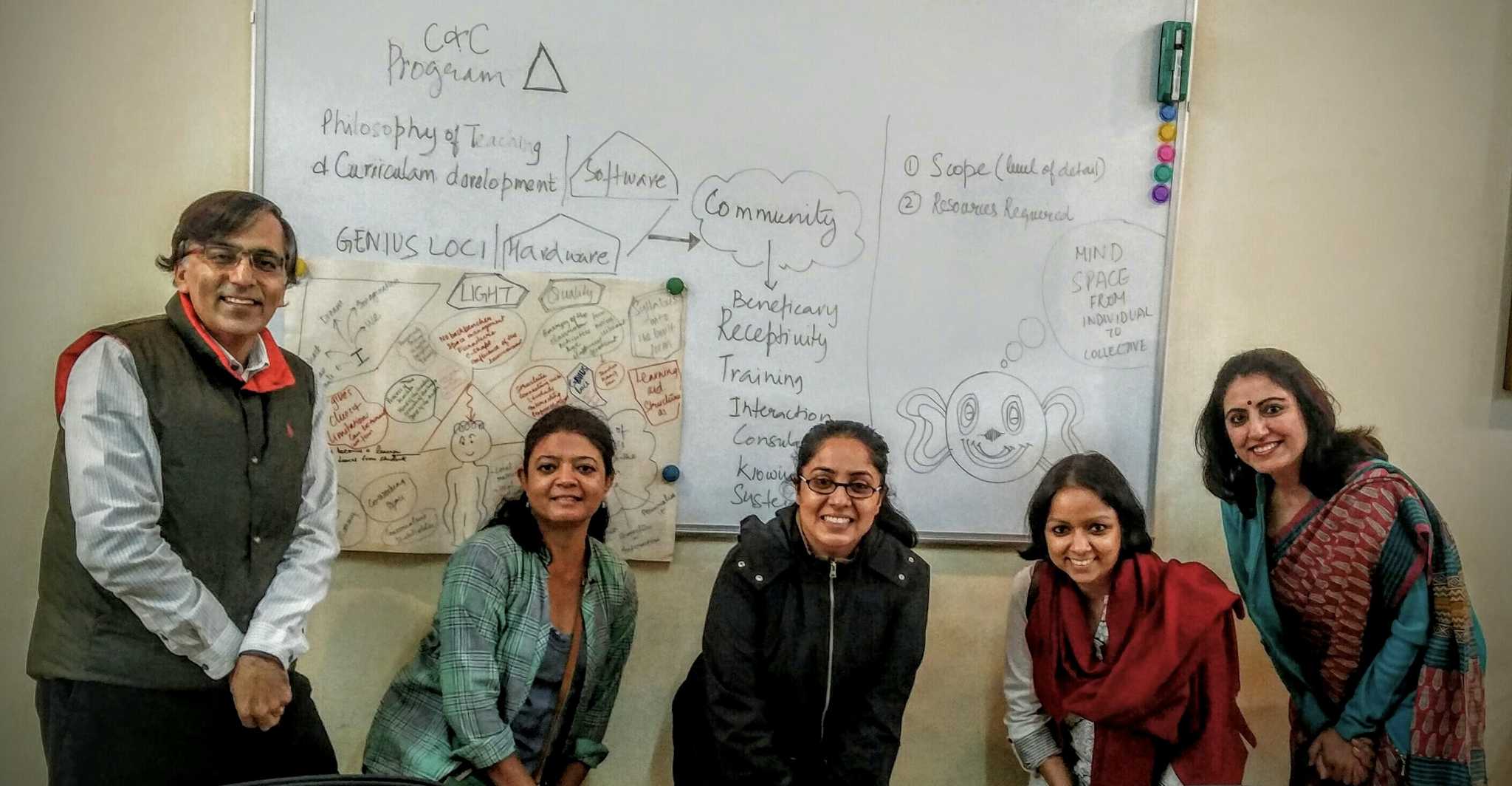 A gift of the pandemic times, lockdown, and tranquillity offered the best soundbox experience and was perhaps the ideal time to speak and listen. We were pursuing the Joy Of Learning Professional Learning Program with educators from schools across the country, and this was how I discovered the gift of audio!
This is the story of making 100 Episodes "I am passionate about Education…"
Joy Of Learning (11 Sessions)
The teachers collaborate and work in groups to explore the 22 values and discover how the values help in an individual's personal and social development. The values come alive at their school and enhance learning at the classroom level. JOL is an extensive and profound learning experience that immerses members in inquiry and problem-based learning models. Staff members work collaboratively to gain knowledge to solve significant student learning problems in their schools. We seek to understand individual members' needs and then assist them in meeting objectives through a collaborative learning environment and with the support of experienced coaches. Zoom and other eLearning methods deliver the learning program, and the focus is on helping teachers find solutions to help the schools provide better.
As we zoomed in and listened to teachers' stories by choice and teachers by chance, I wondered why we were so mad about teaching and learning. Despite the thankless job, with little appreciation, our teachers are perhaps the real changemakers in the world. So this was the eureka moment; let us find out what makes them so mad about the profession, the quest for meeting 100 educators began!
Does one have to be a teacher to be an educator? Hello, there is a teacher in each of us, and even beyond in the environment, nature, living and non-living. The whole world is my school, and everyone is my teacher.
On my last visit to Finland to attend the Hundred Summit in 2019, I was fortunate to meet entrepreneurs, policymakers, youth leaders, investors, school heads, students, and people from all walks of life. People head to Helsinki for the Education Week in early November every year to share ideas and innovations and how every problem has a solution, waiting to be simply showcased. This made me reflect on my life and how in near 40 years of living with altruism, I had the good fortune to travel from Sydney to Los Angeles, Nepal to Sri Lanka, East to West, and even head an international youth program.
2016, 2017, 2018, and 2019, my years of taking Learning Forward! Every winter, I travelled to the USA to attend the Learning Forward Annual Conference to meet thousands of teachers and passionate educators from across the world; this further increased with the expanse of my network.
My travels in India and the conferences attended in the past decade. Meeting school alumni, industry bodies, and the five different avatars of my life made it very difficult to make a list of 100 influencers in my life, particularly those who have made a difference to others.
My teachers, fellow travellers, friends, and colleagues, my list of passionate educators started evolving. The first one was a teacher of Sex Education. She shared how she was working to sensitize communities and look at life with a gender agnostic lens. Then I met teachers who have had a phenomenal impact on my life, simple real-life people who are real influencers and role models. Yes, we lack mentors and people who practise what they preach; the next part of my agenda is to list real stories.
You will love the stories shared by our happy teachers and passionate educators. They grow the capacity of your people to improve student achievement and transform your school into a culture of trust and collaboration in less time with fewer resources. Each person in your school contributes to the culture of your school. School culture is built on the actions and interactions of the people. You make your school stronger by adding value to others and making others feel valued. Thus, the show's spirit and the live content without any format made the show even better, from the heart and soul.
My life's focus is on school transformation with an emphasis on culture as a service. Over 30 years of experience has empowered thousands of teachers and touched the lives of near a million children. The Future Of Learning – Long-lasting success in professional learning needs a 'culture of learning .' I feel teachers need to take charge of their own learning. They can support teams to design the future of education and transform schools to deliver better learning outcomes.
As an Author, Entrepreneur, Mountaineer, and above all, passionate about taking learning forward. Founder Learning Forward India, Ambassador Hundred.Org, Chairman Bhadrajun Artisans Trust, Owner of The English Book Depot, and former National Director of The Duke Of Edinburgh's International Award. The episodes perhaps help me reflect and recreate my life as I reconnect with people and, after decades to learn how we could touch each other's lives. Recording the shows was a kind of surreal as unknowingly we are doing similar type of work in our unique ways. As a journalist, an industry person, a member of a Royal Family, leaders, and simple folks all work to make the world a better place to live in.
In the series of 100 Episodes, I travel across the world to decode my passion for education. Meeting teachers, coaches, entrepreneurs and leaders; they share how, in their way, they go about with the singular focus to help schools deliver better, build trust and relationships to spread the joy of learning.
The 100 episodes will inspire you by listening to personal examples of teachers working to help children experience the values. This will also help people take stock of life and how they wish to lead their lives. Education without sharing values is never complete. This was another significant learning when producing the shows.
Episode #100, Releasing on Saturday the 23rd of October 2021, is a tribute to John Martyn, who inspired and enriched the lives of the children from the rural areas near Dehradun. In 1935, John Martyn accompanied Arthur Foot to India to establish the teaching staff of The Doon School, a newly opened boarding school for Indian boys. Martyn was at Doon for 31 years, thus becoming one of the longest-serving schoolmasters in the school's history. After he died in 1984, his wife Mady Martyn wrote a book about him entitled Martyn Sahib, the story of John Martyn of the Doon School.
In his honour, his wife and Martyn's friends set up John Martyn Memorial Trust in a village at the foothills of the Himalayas called Salagaon. The trust runs a school for underprivileged children and provides free education to over 150 children. The past 37 years have been an incredible journey as the school witnessed the lives of many disadvantaged children transforming because of quality primary education.
Yes, in this show, I meet the teachers of The Fabindia School, the parents, board members, and students to find out how one man's passion for bringing a piece of land to life helped build the changemaker school, where I have had the good fortune to spend near a decade. I would like to conclude with the good words of my real friend for life and colleague in the mission for quality in education "Sandeep is a passionate educator. He is one of those individuals who have dedicated his life to making the greatest impact on the greatest number of people." William Nanda Bissell, Chairman of the Board, Fabindia. This is perhaps what each of the 100 passionate educators has been doing all their lives, impacting the lives of one and all on their journey, building relationships and, of course, following their hearts.
Learning Forward Station
https://vurbl.com/station/learning-forward/
Playlist "I am passionate about education…
https://vurbl.com/playlists/I-am-passionate-about-education/
Available on Apple, Google, Spotify, Anchor, Overcast, Radio Public, Jio Saavan, and all podcasts worldwide.
About the Author:
Sandeep Dutt is a School Improvement Coach and a wannabe Radio Jockey!
You can find about more about what he does for life on www.Sdutt.com
5 Computer Exercises You Can Teach Your Students in School for Better Computer Literacy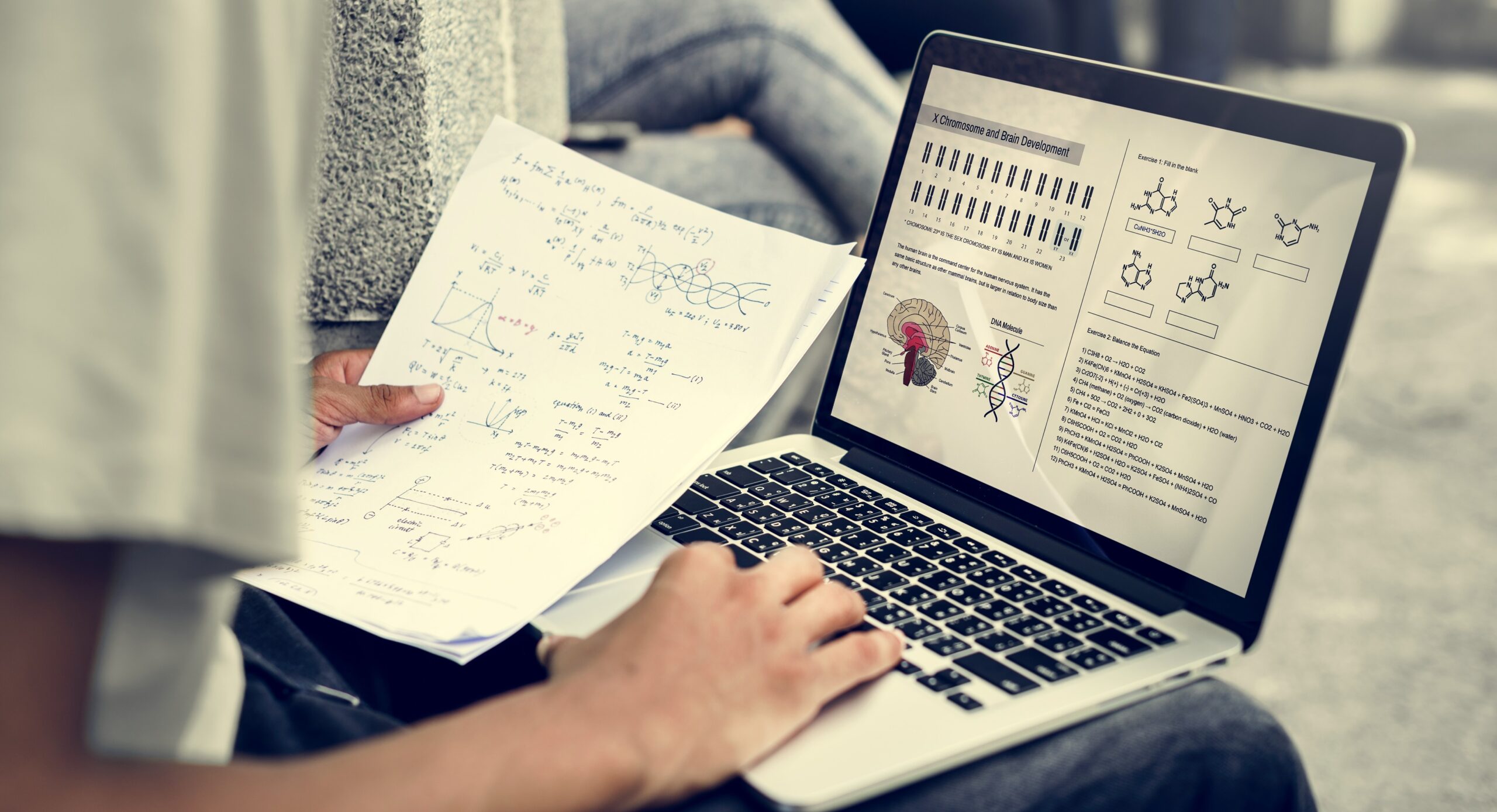 As the world observed Computer Literacy Day this past Saturday, December 2nd, we must discuss how Indian schools can take proactive measures to enhance computer literacy among students.
Computer literacy is the ability to use computers and related technologies effectively and efficiently. It is a vital skill for children to learn today, as computers are ubiquitous and indispensable in almost every aspect of life. Here are some reasons why computer literacy is important for children to know:
Cyberbullying and cybercrimes: As more and more children use the internet and social media, they are exposed to the risks of cyberbullying and cybercrimes, such as harassment, identity theft, fraud, and hacking. Computer literacy can help children to protect themselves from these threats, by teaching them how to use online security tools, such as passwords, antivirus software, and encryption. It can also help them to recognize and report cyberbullying and cyber crimes, and to seek help and support when needed.
Artificial intelligence (AI): AI is the technology that enables machines to perform tasks that normally require human intelligence, such as learning, reasoning, and decision-making. AI is transforming various fields and industries, such as education, health care, entertainment, and transportation. Computer literacy can help children to understand and interact with AI, by teaching them how AI works, what its benefits and limitations are, and how to use it responsibly and ethically.
School curriculum and career opportunities: The school curriculum and the job market are increasingly demanding computer literacy skills, such as coding, web design, data analysis, and media creation. Computer literacy can help children to excel in their academic and professional pursuits, by teaching them how to use various tools and software that are relevant and useful for their learning and work. It can also help them to explore and discover new interests and passions, and to develop their creativity and problem-solving skills.
However, many schools are behind in teaching students about actual tools and software that they must know. They are only taught the basic HTML, MS Office, and some redundant software which are now becoming obsolete. They must teach students beneficial software and exercises, such as:
Coding basics: This exercise introduces students to the fundamentals of programming, such as variables, loops, functions, and logic. Students can use online platforms such as Code.org, Code For Life, Microsoft MakeCode, Machine Learning for Kids, or Scratch, these are free-to-use tools available to create interactive games, animations, and stories using block-based or text-based coding languages.
Web design: This exercise teaches students how to create and design their websites using HTML, CSS, and JavaScript. Students can use online editors such as Codemoji, Weebly, Adobe Express, Google Sites, and WordPress.com to write and run their code and see the results in real-time. They can also learn from tutorials and examples on YouTube.
Media creation: This exercise encourages students to express their creativity and communication skills through digital media, such as images, videos, and podcasts. Students can use online tools such as Canva, Pixlr, Storybird, Padlet, and Tellagami, to edit and create images, WeVideo or Animoto, VN or Photogrid to edit and create videos, and Spotify, Anchor or SoundTrap to record and produce podcasts. They can also share their media creations with their peers and teachers on online platforms.
Online research: This exercise trains students to find and evaluate information from various online sources, such as search engines, databases, and websites. Students can use online tools such as AI Tools named Bing or ChatGPT to search for information on different topics, Google Scholar or Zotero to generate citations and references, and Grammarly to check and improve their writing.
Digital citizenship: This exercise educates students about the ethical and responsible use of technology, such as online safety, privacy, and cyberbullying. Students can use online resources such as Common-Sense Education or The Achievery to learn about the best practices and guidelines for being a good digital citizen. They can also participate in online discussions and activities that foster digital citizenship skills and awareness.