The story of making of the 100 Episodes series – "I am passionate about Education…"
The teachers collaborate and work in groups to explore the 22 values and discover how the values help in an individual's personal and social development. The values come alive at their school and enhance learning at the classroom level.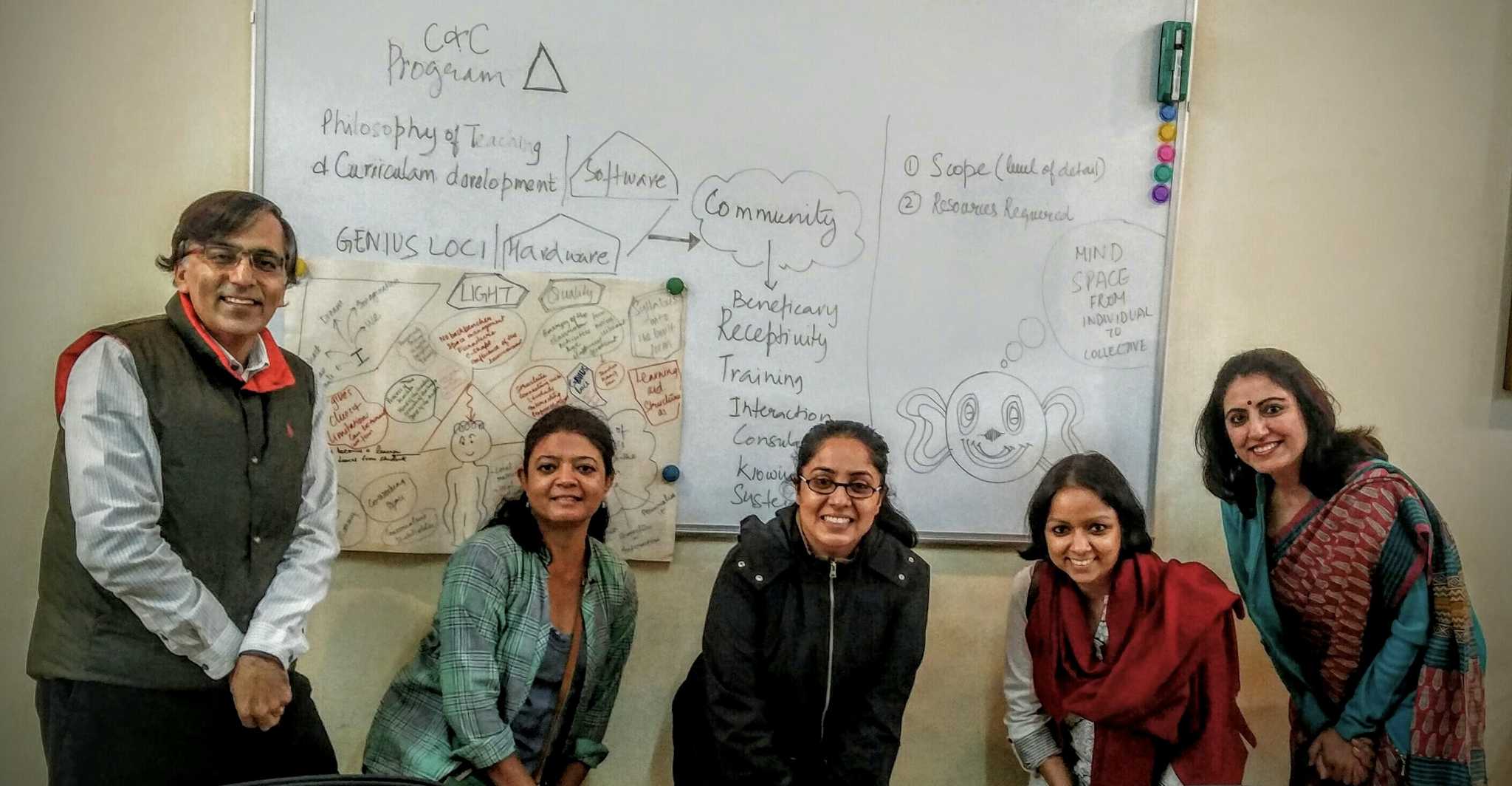 A gift of the pandemic times, lockdown, and tranquillity offered the best soundbox experience and was perhaps the ideal time to speak and listen. We were pursuing the Joy Of Learning Professional Learning Program with educators from schools across the country, and this was how I discovered the gift of audio!
This is the story of making 100 Episodes "I am passionate about Education…"
Joy Of Learning (11 Sessions)
The teachers collaborate and work in groups to explore the 22 values and discover how the values help in an individual's personal and social development. The values come alive at their school and enhance learning at the classroom level. JOL is an extensive and profound learning experience that immerses members in inquiry and problem-based learning models. Staff members work collaboratively to gain knowledge to solve significant student learning problems in their schools. We seek to understand individual members' needs and then assist them in meeting objectives through a collaborative learning environment and with the support of experienced coaches. Zoom and other eLearning methods deliver the learning program, and the focus is on helping teachers find solutions to help the schools provide better.
As we zoomed in and listened to teachers' stories by choice and teachers by chance, I wondered why we were so mad about teaching and learning. Despite the thankless job, with little appreciation, our teachers are perhaps the real changemakers in the world. So this was the eureka moment; let us find out what makes them so mad about the profession, the quest for meeting 100 educators began!
Does one have to be a teacher to be an educator? Hello, there is a teacher in each of us, and even beyond in the environment, nature, living and non-living. The whole world is my school, and everyone is my teacher.
On my last visit to Finland to attend the Hundred Summit in 2019, I was fortunate to meet entrepreneurs, policymakers, youth leaders, investors, school heads, students, and people from all walks of life. People head to Helsinki for the Education Week in early November every year to share ideas and innovations and how every problem has a solution, waiting to be simply showcased. This made me reflect on my life and how in near 40 years of living with altruism, I had the good fortune to travel from Sydney to Los Angeles, Nepal to Sri Lanka, East to West, and even head an international youth program.
2016, 2017, 2018, and 2019, my years of taking Learning Forward! Every winter, I travelled to the USA to attend the Learning Forward Annual Conference to meet thousands of teachers and passionate educators from across the world; this further increased with the expanse of my network.
My travels in India and the conferences attended in the past decade. Meeting school alumni, industry bodies, and the five different avatars of my life made it very difficult to make a list of 100 influencers in my life, particularly those who have made a difference to others.
My teachers, fellow travellers, friends, and colleagues, my list of passionate educators started evolving. The first one was a teacher of Sex Education. She shared how she was working to sensitize communities and look at life with a gender agnostic lens. Then I met teachers who have had a phenomenal impact on my life, simple real-life people who are real influencers and role models. Yes, we lack mentors and people who practise what they preach; the next part of my agenda is to list real stories.
You will love the stories shared by our happy teachers and passionate educators. They grow the capacity of your people to improve student achievement and transform your school into a culture of trust and collaboration in less time with fewer resources. Each person in your school contributes to the culture of your school. School culture is built on the actions and interactions of the people. You make your school stronger by adding value to others and making others feel valued. Thus, the show's spirit and the live content without any format made the show even better, from the heart and soul.
My life's focus is on school transformation with an emphasis on culture as a service. Over 30 years of experience has empowered thousands of teachers and touched the lives of near a million children. The Future Of Learning – Long-lasting success in professional learning needs a 'culture of learning .' I feel teachers need to take charge of their own learning. They can support teams to design the future of education and transform schools to deliver better learning outcomes.
As an Author, Entrepreneur, Mountaineer, and above all, passionate about taking learning forward. Founder Learning Forward India, Ambassador Hundred.Org, Chairman Bhadrajun Artisans Trust, Owner of The English Book Depot, and former National Director of The Duke Of Edinburgh's International Award. The episodes perhaps help me reflect and recreate my life as I reconnect with people and, after decades to learn how we could touch each other's lives. Recording the shows was a kind of surreal as unknowingly we are doing similar type of work in our unique ways. As a journalist, an industry person, a member of a Royal Family, leaders, and simple folks all work to make the world a better place to live in.
In the series of 100 Episodes, I travel across the world to decode my passion for education. Meeting teachers, coaches, entrepreneurs and leaders; they share how, in their way, they go about with the singular focus to help schools deliver better, build trust and relationships to spread the joy of learning.
The 100 episodes will inspire you by listening to personal examples of teachers working to help children experience the values. This will also help people take stock of life and how they wish to lead their lives. Education without sharing values is never complete. This was another significant learning when producing the shows.
Episode #100, Releasing on Saturday the 23rd of October 2021, is a tribute to John Martyn, who inspired and enriched the lives of the children from the rural areas near Dehradun. In 1935, John Martyn accompanied Arthur Foot to India to establish the teaching staff of The Doon School, a newly opened boarding school for Indian boys. Martyn was at Doon for 31 years, thus becoming one of the longest-serving schoolmasters in the school's history. After he died in 1984, his wife Mady Martyn wrote a book about him entitled Martyn Sahib, the story of John Martyn of the Doon School.
In his honour, his wife and Martyn's friends set up John Martyn Memorial Trust in a village at the foothills of the Himalayas called Salagaon. The trust runs a school for underprivileged children and provides free education to over 150 children. The past 37 years have been an incredible journey as the school witnessed the lives of many disadvantaged children transforming because of quality primary education.
Yes, in this show, I meet the teachers of The Fabindia School, the parents, board members, and students to find out how one man's passion for bringing a piece of land to life helped build the changemaker school, where I have had the good fortune to spend near a decade. I would like to conclude with the good words of my real friend for life and colleague in the mission for quality in education "Sandeep is a passionate educator. He is one of those individuals who have dedicated his life to making the greatest impact on the greatest number of people." William Nanda Bissell, Chairman of the Board, Fabindia. This is perhaps what each of the 100 passionate educators has been doing all their lives, impacting the lives of one and all on their journey, building relationships and, of course, following their hearts.
Learning Forward Station
https://vurbl.com/station/learning-forward/
Playlist "I am passionate about education…
https://vurbl.com/playlists/I-am-passionate-about-education/
Available on Apple, Google, Spotify, Anchor, Overcast, Radio Public, Jio Saavan, and all podcasts worldwide.
About the Author:
Sandeep Dutt is a School Improvement Coach and a wannabe Radio Jockey!
You can find about more about what he does for life on www.Sdutt.com
11 Free Mental Health Courses for Teachers
These free online courses on mental health will help teachers continue their development and improve the lives of their students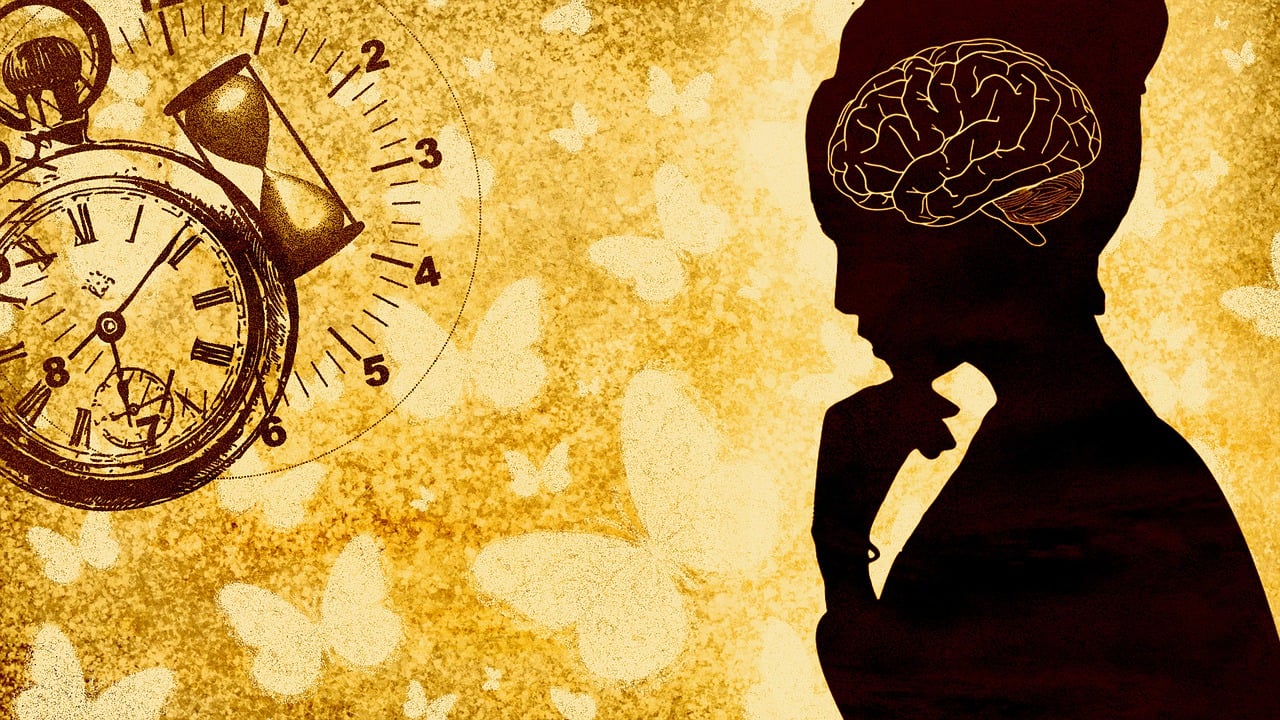 This article is a compilation of free mental health courses that seek to inspire teachers on handling mental health issues and provide mental health education and become better counsellors. 
What is mental health?
Mental health refers to people's cognitive, behavioral, and emotional well-being. It can be defined as a state of well-being in which an individual recognizes his or her abilities, can cope with everyday stresses, work productively, and contribute to their community.
"You don't have to be positive all the time. It's perfectly okay to feel sad, angry, annoyed, frustrated, scared, and anxious. Having feelings doesn't make you a negative person. It makes you human."

Lori Deschene
This article covers free online mental health courses. Some of these are available with free certification whereas a few allow you to learn for free, and charge a fee for the certificate.
Be There Certificate
The Be There Certificate is a free, self-paced learning experience designed to increase mental health literacy and provide the learner with the knowledge, skills, and confidence needed to safely support anyone who may be struggling with their mental health.
The Be There Certificate is offered by Jack.org, a Canadian youth mental health charity, in partnership with the Born This Way Foundation.
You can download a PDF of your certificate after completing all six modules of the free Be There Certificate online course.
Introduction to adolescent mental health
This course aims to raise awareness of mental health and a range of adolescent mental health problems. It has been designed with the latest research evidence in mind. It aims to provide you with the tools to explore different approaches which will help you reflect on the different ways that you can identify a young person who is struggling and consider how they can access support.
You will get a free Open University digital badge for completing the course and passing the quizzes! The badge can be displayed, shared, and downloaded as a marker of your achievement. 
Managing Happiness
What is happiness? What makes you happy?' Can you get happier through study and effort?
This, Harvard University designed course, answers these questions and shows you how you can use the answers to build a happier life. It introduces you to the modern science of human well-being and shows you how to practice it.
While the course is free to attend, you can get a verified certificate for $149 (on edX).
"Over the course of the past decade, there's been increased willingness to recognize mental health as an essential part of one's well-being."

Nicole Spector
Mental Health Training for Teachers
This free online training course will help you identify mental health issues in adults and children in a school setting.
This course trains you to recognize mental health problems in colleagues or students in a school setting. When you recognize mental health signs or symptoms, you can offer help or refer them to professionals. This course discusses the complexity of mental health and equips you with the skills to support others to manage their mental health effectively.
A digital certificate is available on successful course completion for €21.00.
Making sense of mental health problems
In this free course, Making sense of mental health problems, you will learn about how key perspectives in the field have made sense of mental health problems. By directly relating key perspectives to a case study, you will reflect on how the medical perspective, psychological perspective, and social need perspective come to make sense of mental ill-health.
A free statement of participation is issued on completion of this course.
The Science of Well-Being
This course by Yale will engage you in a series of challenges designed to increase your own happiness and build more productive habits. 
As preparation for these tasks, the instructor reveals misconceptions about happiness, annoying features of the mind that lead us to think the way we do, and the research that can help us change. 
Enrollment in this course is free, however, certification is available on a paid basis.
Supporting children's mental health and wellbeing
After studying this course, you should be able to:
understand the influences on mental health in young children aged 0–5

identify the factors that contribute to good mental health in children

explore national and global influences on children's mental health

develop knowledge about strategies and interventions to improve mental health in children

examine how adults and society can support children's mental health and well-being.
Enrolling in this course will give you the opportunity to earn an Open University digital badge. Badges are not accredited by The Open University.
"Things not to say to someone with mental illness: Ignore it. Forget about it. Fight it. You are better than this. You are overthinking."

Nitya Prakash
Suicide Prevention
This course explores the science of suicide research, prevention, and intervention.  
Topics will include terminology, epidemiology, historical and contemporary theories of suicide, modern approaches to suicide research, empirically supported approaches to prevention and intervention, and the lived experiences of those with suicidal thoughts and attempts.
Enrollment in this course is free, however, certification is available on a paid basis.
Teach Mental Health Literacy
In this course, educators will learn how to apply this classroom-ready, web-based, modular mental health curriculum resource as well as develop their own mental health literacy. 
Educators can then use this resource to successfully address mental health-related curriculum outcomes designed to be delivered by teachers to students aged 12 to 19.
Participation in this online course is free. An optional certificate of completion is available for $50 (Please select this option when you register as it cannot be selected once you finish the course).
Talk to Me: Improving mental health and suicide prevention in young adults
This course will help you learn strategies to improve the mental health of young people in your life, recognise concerning behaviours, and feel better prepared to have conversations about mental health.
Key topics in this MOOC include understanding contributing factors to poor mental health, how to talk about addressing poor mental health, and strategies to increase mental fitness.
Enrollment in this course is free, however, certification is available on a paid basis.
Mental Health and Nutrition
Interested in the fascinating interrelation between food and brain health?
This course is for you! This course is based on world-leading research into the links between nutrition and mental well-being. The course will cover evidence supporting the premise that eating better, and taking additional nutrients when appropriate, can improve mental health for many people.
Enrollment in this course is free, however, certification is available on a paid basis.