These superheroes do not wear capes but their acts are nothing short of astonishing… and yes, they save lives.
It's that special time of year again, when ScooNews felicitates the real braves of education. ScooNews takes pride and pleasure in bringing the wonderful mission of these Teacher Warriors to the forefront.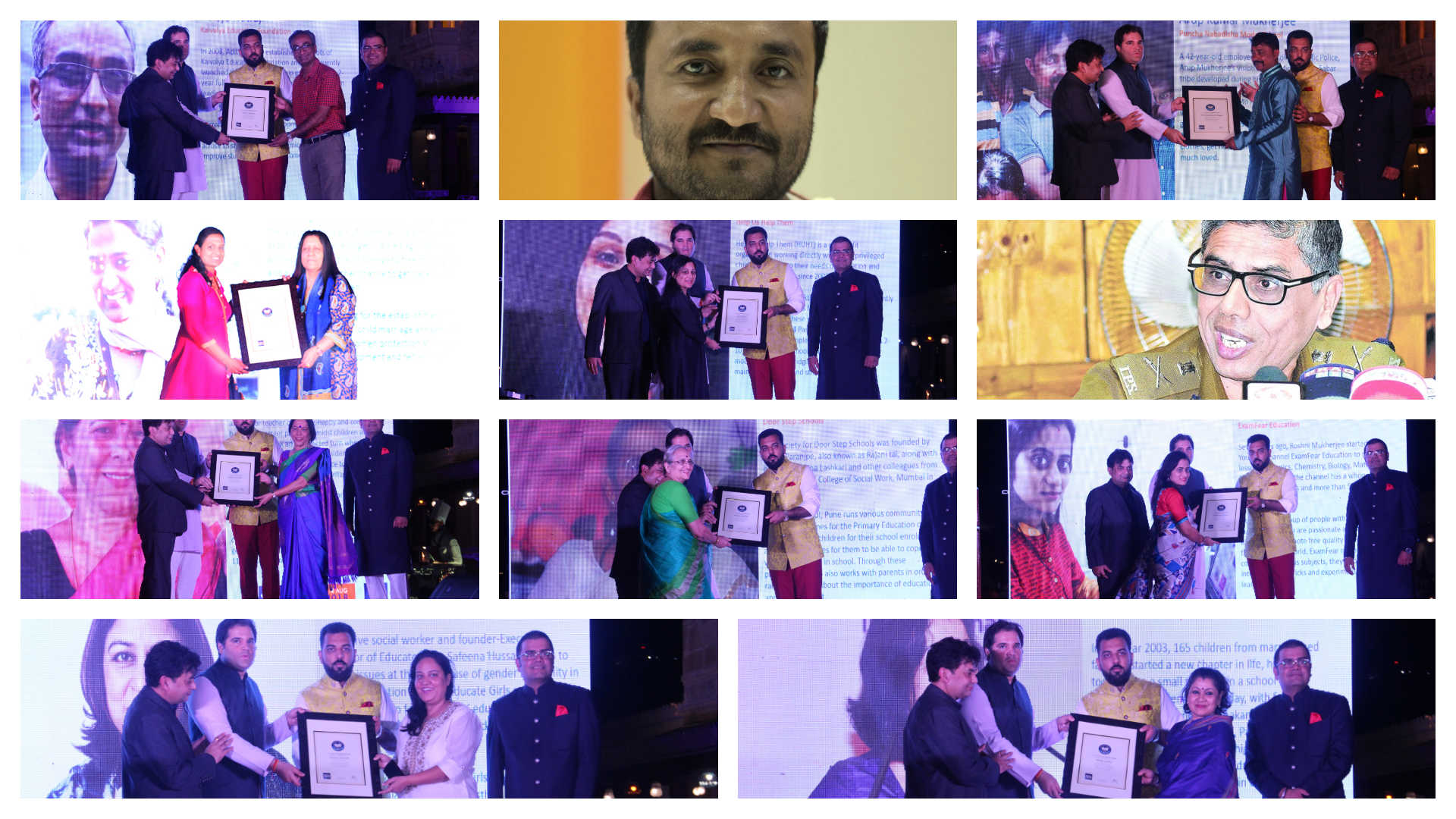 It's that special time of year again, when ScooNews felicitates the real braves of education. The ScooNews Teacher Warriors Awards 2017 put in motion the act of highlighting the heart-warming efforts of a dedicated band of men and women championing education rights for disadvantaged children. This year's winners are similarly worthy of complete respect and emulation.
ScooNews takes pride and pleasure in bringing the wonderful mission of these Teacher Warriors to the forefront. Their endeavours are bound to inspire, as we bring readers a closer look at their mission, their beliefs and their vision. The future of under-privileged children is significantly brighter thanks to the untiring efforts of these admirable individuals, driving change against tall odds.
While the chosen Teacher Warriors were felicitated at the awards ceremony at the ScooNews Global Educators Fest 2018 in Udaipur on August 3, we bring readers a closer look at their motivation and mettle, in their own words…
Teacher Warrior Dr. Kriti Bharti
Saarthi Trust
Education gives empowerment. Even today, there are many under-aged girl children who are forced to drop out of school and get married against their wishes. Taking up the challenge to free these girls and give them another chance to get back to life is Dr Kriti Bharti of Rajasthan. To fight this societal evil and give the girl child support, she founded the Saarthi Trust in Jodhpur in 2011 with a dream of establishing a society free of exploitation for children and women, along with a vision of implementing a curative approach to deal with such problems. Saarthi Trust has achieved the milestone of saving a number of children and women from exploitation. She believes that children are most vulnerable in our society and hence they shouldn't be abused or exploited in the name of customs and traditions. Else the future of our country is at stake.
Saarthi Trust is working for the establishment of child rights, women's rights, child marriage annulment, child protection and women protection along with supporting their development and rehabilitation.
Giving child brides a chance
"As you know, I work against child marriages. I am freeing girls who are forced into marriages through the Child Marriage Annulment. I have also put out a condition for these child brides: I will fight their cases in court but they have to continue studying from the point they had to drop out of school. All the child brides whose cases I am fighting in court are studying. Some are at primary level and some are pursuing higher education. All these girls are supported by the Saarthi Trust. The reason behind this condition is that in India, girls and women are exploited in a number of ways. After becoming free from child marriages, there are other malpractices via which these girls can be victimised. Education and empowerment is the only medium which will strengthen these vulnerable girls in every situation and save them from future exploitation."
Abandoned at birth
"My own childhood was difficult. My father had abandoned me before birth. My relatives didn't accept me and they were abusive towards me in my childhood days. At the age of 10 years, I was poisoned and had become bedridden. I was cured through Reiki therapy. I learnt to sit, walk and crawl again after two years. After that I had taken sanyas but I had to come back because of some reasons. While returning home, I decided to continue my studies which I had dropped out of in standard 4. I took a huge jump to standard 10 and then studied regularly. Now I have done my PhD on 'Children in Need of Care and Protection'. Education has helped me a lot in my survival which is why I feel the need to educate girls and teach them the importance of education."
Justice and smiles
"My motto in life is to make the world free from exploitation so that every child can prosper and fly in their own sky. Justice to victims and educating them plays an important role in achieving this. My motivation is the smiles of victim girls set free from child marriages and when they became empowered thereafter. This satisfies me to the fullest. Education always nourishes you with the knowledge to fight, knowledge to live, knowledge to establish a society free from exploitation. Everyone in this world has to face challenges and education is the medium that plays a vital role to fight against it. My dream is to establish a society where no child is exploited and where they can be free. For this, justice to victims and education are the only two things that can help."
– Parvathy Jayakrishnan
Teacher Warrior Arup Mukherjee
Puncha Nabadisha Model School
A 42-year-old employee of the Kolkata Traffic Police, Arup Mukherjee's vision of education for the Sabar tribe developed during his childhood. The people belonging to the Sabar tribe are found in Purulia district of West Bengal, along with a few other states like Jharkhand, Madhya Pradesh, Chhattisgarh and Odisha. The Sabars are mentioned in literature as old as the Mahabharata. The British listed them as a criminal tribe in the Criminal Tribes Act of 1871.
To walk into their village feels like taking a trip back to several decades. There is no electricity. The Sabars are shy of outsiders. They live in huts with no toilets (they go outdoors), entire villages have a single tube well to draw water from and for food, they catch tadpoles, snakes, mice, small birds, etc. Often to overcome the misery of an empty stomach, they get addicted to cheap liquor. Illiterate and ignorant, they do not know anything about the government's policies to help them or who to approach to receive such aids.
Arup bagged a humble job in the Kolkata Police, got married, and had twins, all the while holding on to his childhood resolution. The opportunity came when a kind neighbour offered him a plot of land. Arup took a loan at work and built a boarding school for the Sabar children.
He started bringing in children of the extremely impoverished families. The temptation of education would not be much. So he tempted them with the promise of good meals every day – an irresistible offer! Puncha Nabadisha Model School started with 20 children and now accommodates more than 80 children. Most of the children have families who lack access to even two meals a day or a sweater in the winters.
Arup employs a local husband and wife duo for the cooking, maintaining stock and other necessary work. Another Sabar woman sought refuge there to escape her abusive husband. She cleans the place, washes the children's clothes and does other chores. There are two local teachers, who teach the children all subjects in a somewhat informal, home-schooling manner. Though he can only afford to pay everyone a very meagre salary, Arup says the teachers as well as the domestic help are very sincere in their supervision of the children. The older children (between the ages of 10-15), go to the government's primary school that happens to be in the next building. The local hospital is also nearby.
Arup is determined to make these kids pass out of school, after which they will be eligible for government jobs reserved for scheduled tribes. They are also doing well in their studies. They wear decent clothes, get help with their studies, eat well and are much loved.
From hunting birds to attending school
"As you know, my work is for the most backward tribes of Purulia. You have to see to believe that people can live in such primitive conditions even in the 21st century. There are entire villages where not even a single villager owns a bicycle – villages without electricity or any proper means of transportation. People fall asleep intoxicated to avoid the pangs of hunger. I elaborate so much of the background, to make you realise how overwhelming it is to see children, who were hunting birds with bows and arrows, to wear clean uniforms, eat a filling meal and go to school every morning."
End to exploitation
"I have been hugely inspired by the work of Mahashweta Devi, the Padma Vibhushan winning Bengali writer who earned the name 'Mother of the Sabars'. The villages across Purulia are developing fast. We are adapting modern lifestyles. But the Sabars are still living in poverty and darkness. Their illiteracy is a weak spot that is being mercilessly exploited by people all around. This fact itself is my biggest motivator. I want to do what I can to change this scenario."
Education – the only chance
"My vision is for the Sabar children to get quality education, learn to interact with people outside their tribe, get government jobs and live lives of dignity. They can go back to their tribes and explain the value of education. Nothing drives home an idea as strongly as a real life example. Education is the only chance they have – to exposure, to broader perspectives, to jobs, technology and an end to abject poverty. That is where my goal lies, to educate one child at a time."
– Anushka Yadav
Teacher Warrior Roshni Mukherjee
ExamFear Education
In today's world where the internet is often more accessible than books, a young woman, who is so passionate about teaching decided to try out an experiment to help children learn. Seven years ago, Roshni Mukherjee started her YouTube channel ExamFear Education to put out lessons in Physics, Chemistry, Biology, Math, and English and today the channel has a whopping 552,502 subscribers and more than 5,000 educational videos.
ExamFear is a group of people with desired skills and qualifications who are passionate about teaching and they hope to promote free quality education throughout the world. ExamFear not only explains the concepts of various subjects, they also make it interesting with tricks and experiments to make learning fun. They also provide tips to make notes, revise before an exam and make a good timetable. Examfear has expanded their vision to include lessons in regional languages as well. ExamFear Education – Hindi is almost a year old now with 27,000 subscribers and counting.
Transformative initiative
"I have always been very passionate about teaching and I wanted to teach and reach the masses. When I see that the content we created is being used by millions of children across the country today, I feel great. I started off with a couple of Physics videos back in 2011. With time, I saw that the videos were truly helping kids understand and love learning science and math. This encouraged me to create more and more content. By now, I have created more than 6,000 videos on Physics, Chemistry, Math, Biology, English Grammar, Geography and Science experiments for Classes 6 to 12. There are numerous emails and comments that I receive every day with success stories from different parts of the country. Once a child from a small town wrote to me that there were no good teachers near their house, but with the help of ExamFear videos, she found studies interesting and could even score 96 percent in the Board exams. When a student, Deepal Jain, from a town in Madhya Pradesh became the Biology topper of MP Board, and gave credit to our free education platform, and said that she could totally rely on self-study and ExamFear Education, I was proud of her and satisfied with our work. It gives me immense satisfaction when a child says, 'What you could explain in 10 minutes, my teacher could not do in a week'. We have students from low economic backgrounds getting good grades in Board exams, cracking medical entrance exams and finding studies interesting. All such stories make us feel happy and satisfied with whatever we do! Something that I started as my passion is actually helping children achieve their goals. My initiative is truly able to transform lives. It is a feeling that is indescribable in words."
Equal education for one and all
"Equal education to one and all, is our motto at ExamFear Education. The idea is to build this free education platform so that every child can access good quality education irrespective of caste, creed, location or economic background. In our country, there are two sets of educational institutions – one that provides good quality education but is unaffordable for many, and another that is low cost or free but lacks quality. Therefore, our idea has always been to strike a balance between the two. We wanted to build a platform that provides free education maintaining the quality. I am highly motivated by the support that I receive from students, teachers and parents who use our content. I am strongly motivated by our students' success stories, and aim to create more and more such beautiful stories. The first thing that I do every morning when I start my work is read a few emails/ comments from children. They motivate me to work with more enthusiasm to build this free education platform bigger and better!"
Empowering every child
"Issues like child labour, poverty and child abuse, are very depressing. I strongly believe that education can definitely improve the lives of underprivileged kids, hence our idea of free education. Education in our country is often directly connected to good scores, which in turn often distracts children from real learning. Due to too much pressure from parents and teachers, children prefer rote learning rather than conceptual understanding. We, at ExamFear focus on conceptual understanding and discourage rote learning. We help children think about every minute concept with real-life examples.
"Our vision is to make good quality educational content available to everyone for free, so that every child enjoys learning, every child fulfils her/ his dreams, every child feels confident of what he/ she knows and learns, every child is empowered with education.
Education is everyone's right! Let's educate and empower!"
– Parvathy Jayakrishnan
Sustainable Practices in Educational Institutions: World Environmental Health Day 2023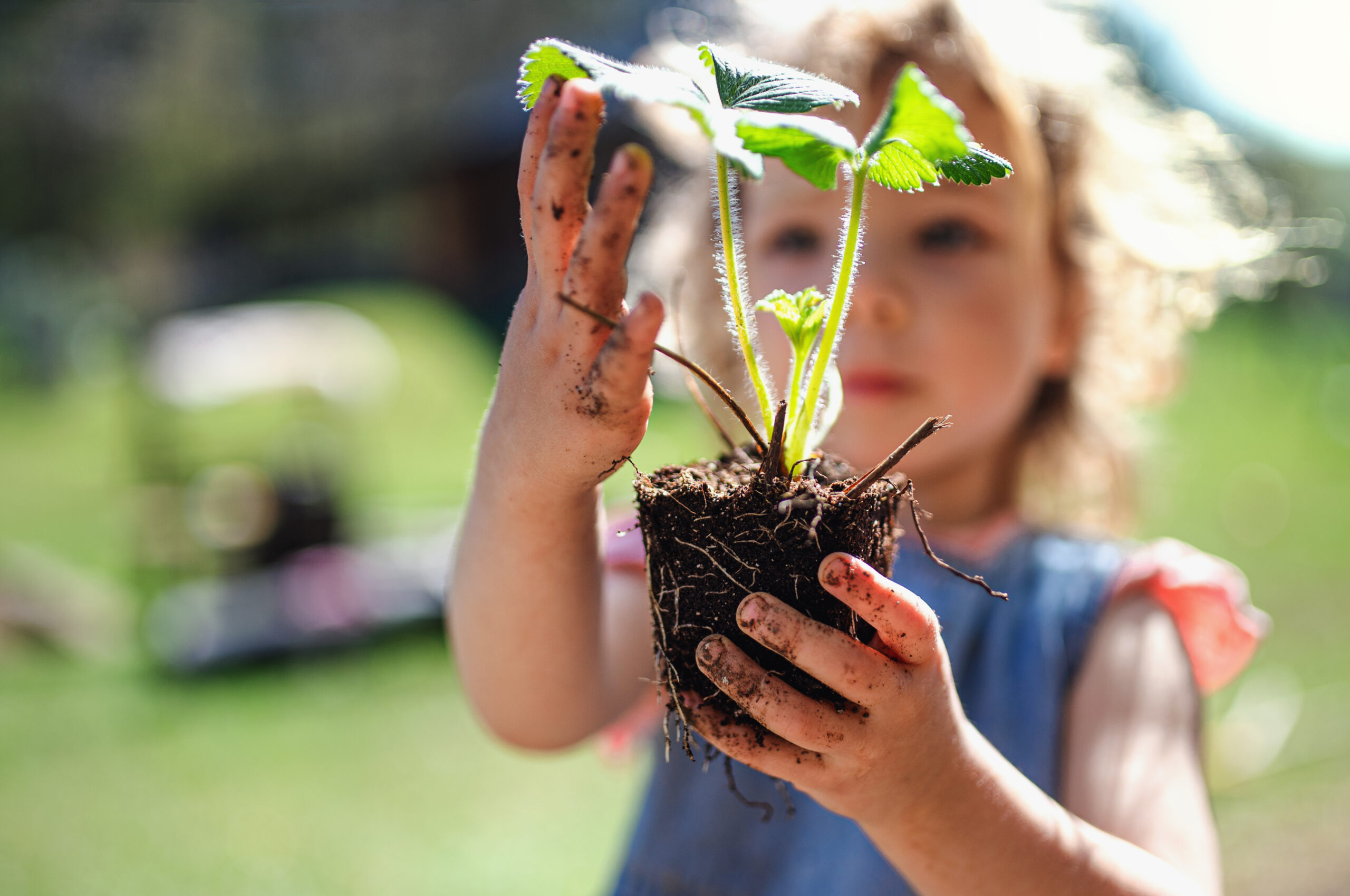 World Environmental Health Day 2023 brings with it a poignant reminder of our collective responsibility towards the planet. As we stand at a critical juncture in the fight against environmental degradation, the role of educational institutions in promoting sustainability and environmental health takes center stage. In this article, we delve into the multifaceted realm of sustainable school practices, focusing on their role in reducing the carbon footprint, addressing wastage, and nurturing environmental health in the Indian context. We will also explore why education centers should place sustainability at the core of their educational mission.
One of the most pressing environmental issues of our time is the burgeoning carbon footprint. Educational institutions, as hubs of knowledge and innovation, possess immense potential to influence this paradigm. Through conscientious efforts to reduce carbon emissions, educational institutions can significantly contribute to a healthier planet. Implementing energy-efficient systems, promoting eco-friendly transportation options, and advocating for responsible resource consumption are just a few ways in which educational institutions can lead the charge in carbon footprint reduction.
Addressing Wastage
Wastage in educational institutions extends beyond the disposal of materials; it encompasses valuable resources like energy, water, and food. Sustainable school practices necessitate a vigilant approach to resource management. Educational institutions can adopt recycling programs, implement water-saving measures, and promote responsible food consumption. Moreover, teaching students about the consequences of wastefulness instills lifelong values of resource conservation. On addressing this issue, Yashraj Garg, Co-founder, Envirocare Foundation, a social and non-profit initiative said, "To begin with, schools can employ imaginative, artistic mediums, such as visual and literary arts, to cultivate eco-friendly mindsets among students. By raising awareness through creativity, we can foster a collective commitment to sustainable daily practices. Additionally, schools should establish avenues for expression and advocacy, like clubs and waste management initiatives, within their communities. Such inclusive initiatives can broaden students' perspectives on climate change's social dimensions. Addressing food waste within school cafeterias is paramount. Implementing technology-driven food preservation models and involving students in socio-environmental projects can drastically reduce wastage."
Environmental Health in India: A Multifaceted Challenge
India grapples with a profound environmental health challenge, with air pollution standing out as a major concern. According to IQAir's World Air Quality Report 2021, India ranks as the fifth most polluted country globally among 117 assessed regions. In 2021, the country's annual average PM2.5 levels reached a staggering 58.1 micrograms per cubic meter (µg/m³), significantly exceeding the World Health Organization's guideline of 10 µg/m³ for annual mean PM2.5 concentrations. The situation is exacerbated by the return to pre-quarantine pollution levels observed in 2019, emphasizing the urgency of addressing this issue.
The Central Pollution Control Board (CPCB) reports that, as of September 22, 2023, India's National Air Quality Index (NAQI) stood at a moderate value of 78. However, many cities, including Bhiwadi (162), Pune (149), Jalandhar (147), and Gurugram (138), faced poor or very poor air quality levels. The primary sources of air pollution in India encompass fossil fuel combustion, biomass burning, industrial emissions, vehicular exhaust, and dust.
India's environmental health challenges encompass a broad spectrum of issues, from air pollution to access to safe water and sanitation, extreme weather events, loss of biodiversity, and emerging infectious diseases. According to the World Health Organization (WHO), environmental factors accounted for a staggering 26% of total deaths and 25% of the total disability-adjusted life years (DALYs) in India in 2019. Leading causes of environmental mortality and morbidity include lower respiratory infections, diarrheal diseases, chronic obstructive pulmonary disease, ischemic heart disease, and stroke.
While India grapples with these challenges, it has also undertaken significant initiatives to enhance its environmental health situation. Key programs include the National Clean Air Programme (NCAP), the Swachh Bharat Mission (SBM), the National Action Plan on Climate Change (NAPCC), the National Biodiversity Action Plan (NBAP), and the Integrated Disease Surveillance Programme (IDSP). These initiatives reflect India's commitment to addressing pressing environmental concerns.
Educational Institutions Leading the Way
Notably, several educational institutions in India have emerged as pioneers in reducing their carbon footprint and promoting sustainability on their campuses.
The Indian Institute of Technology (IIT) Delhi, achieved a remarkable feat by reducing its carbon footprint by over 50%. This achievement was accomplished through the strategic purchase of power from green generators and the installation of solar panels on campus rooftops. The institute also implements an innovative waste management system that converts organic waste into biogas and compost.
Similarly, Sri Ramakrishna Engineering College (SREC) in Coimbatore has undertaken a meticulous study of its carbon emissions from January 2018 to December 2019. The study revealed that the college emitted just 5.8 tonnes of carbon dioxide equivalent (CO2e) per student per year, surpassing the national average of 6.7 tonnes CO2e per capita per year. SREC has adopted a range of sustainable measures, including the use of LED lighting, energy-efficient appliances, rainwater harvesting systems, and biodegradable packaging materials.
One such example is provided by Pallavee Dhaundiyal Panthry, Chief Communication Advisor, World of Circular Economy (WOCE), an organisation in environment, climate, and sustainability solutions, "As we stand on the precipice of a world grappling with environmental challenges, schools emerge as beacons of hope, illuminating the path toward a sustainable future. The question at the forefront of this journey is: How can we help individuals adopt 'Sustainable Human Behavior' to support the growth of all people and help them lead a life of dignity, thereby creating a culture of sustainability among the masses? For instance, take the example of the Green School in Bali, Indonesia. Their curriculum goes beyond traditional education; it's a holistic approach to sustainability. Students there learn about sustainable farming practices, participate in reforestation efforts, and engage in constructing eco-friendly bamboo buildings. Picture students on field trips, immersing themselves in the intricacies of ecology, their hands in the soil, planting seasonal crops, and nurturing an eco-agricultural sensibility. Schools should foster an environment of open discourse — a sanctuary where students commune, exchange ideas, and champion a more environmentally sustainable future for all. Schools must integrate sustainability into their very DNA. It's not a subject but a way of life, an ethos that guides every decision and action."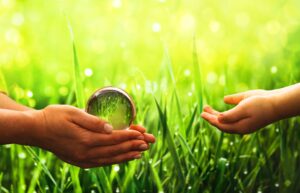 Sustainability has evolved from a buzzword into a moral imperative. Educational institutions are not merely centers of academic learning but also institutions tasked with shaping responsible global citizens. Focusing on sustainability aligns with this mission and equips students with competencies vital for the future. Additionally, sustainable practices in educational institutions can lead to cost savings, creating a win-win situation for both the environment and the institution. On the importance of schools to follow environmentally friendly practices, Mamta Shekhawat, Founder, Gradding.com said, "To make the entire environment sustainable, schools should provide quality education. Schools should teach everyone that to secure the future generation & their needs, the current generation must meet all their requirements with eco-friendly methods. There must be suitable lessons present in the curriculum by which students know the importance of a healthy environment. That is how education plays a huge role in making environment healthier."
Today's younger generations are increasingly vocal about environmental concerns. They aspire for an eco-friendly world and demand action on climate change. Children and adolescents engage in self-reflection about their actions and contemplate how the broader community can contribute to sustainable development. This burgeoning eco-consciousness is a powerful force that educational institutions can harness to effect positive change. By integrating sustainability into the curriculum and school culture, educators can nurture this innate desire for a greener planet.
Educational Institutions can embark on various initiatives to promote sustainability effectively. These include:
Curricular Integration: Incorporate environmental education across subjects to provide students with a holistic understanding of sustainability issues.
Green Infrastructure: Develop sustainable school facilities, incorporating features like solar panels, rainwater harvesting, and green spaces.
Waste Management Programs: Implement recycling and composting programs to reduce waste and educate students about responsible disposal.
Student Engagement: Encourage student-led eco-clubs or initiatives that empower young minds to drive sustainability efforts.
Community Involvement: Extend sustainability practices beyond the school gates by involving parents and the local community.
"Create opportunities for students to engage in practical, hands-on learning environmental projects. As Maldives is facing serious issues related to seagrass restoration. Therefore, our students have established a small seagrass nursery at the school and have been successfully restoring the seagrass since March 2023. I strongly believe by integrating these strategies, schools can not only educate students about environmental responsibility but also serve as role models for sustainable practices." Said Mohsina Mirza, Principal, Billabong High International School, Maldives.
The imperative for sustainable school practices in nurturing environmental health cannot be overstated. Educational institutions have a pivotal role to play in reducing the carbon footprint, addressing wastage, and fostering environmental health, particularly in the context of India's unique environmental challenges. By embracing sustainability, educational institutions prepare students for a future where responsible environmental stewardship is not an option but a necessity. These commendable efforts by educational institutions not only reduce their environmental impact but also serve as inspiring examples for the broader community. On World Environmental Health Day 2023, let us reaffirm our commitment to the planet and recognize the profound influence that educational institutions can wield in shaping a brighter, greener future