These superheroes do not wear capes but their acts are nothing short of astonishing… and yes, they save lives.
It's that special time of year again, when ScooNews felicitates the real braves of education. ScooNews takes pride and pleasure in bringing the wonderful mission of these Teacher Warriors to the forefront.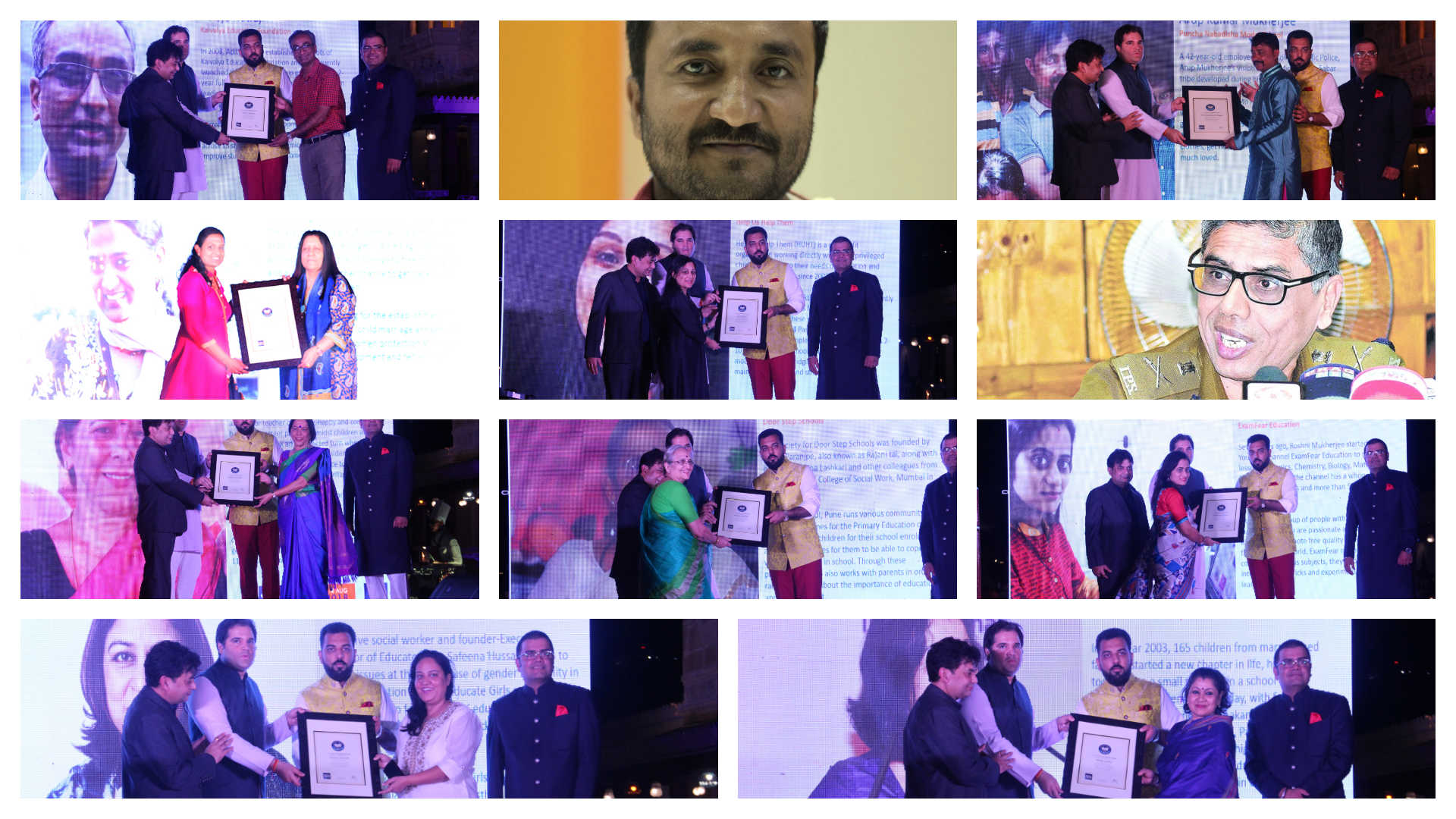 It's that special time of year again, when ScooNews felicitates the real braves of education. The ScooNews Teacher Warriors Awards 2017 put in motion the act of highlighting the heart-warming efforts of a dedicated band of men and women championing education rights for disadvantaged children. This year's winners are similarly worthy of complete respect and emulation.
ScooNews takes pride and pleasure in bringing the wonderful mission of these Teacher Warriors to the forefront. Their endeavours are bound to inspire, as we bring readers a closer look at their mission, their beliefs and their vision. The future of under-privileged children is significantly brighter thanks to the untiring efforts of these admirable individuals, driving change against tall odds.
While the chosen Teacher Warriors were felicitated at the awards ceremony at the ScooNews Global Educators Fest 2018 in Udaipur on August 3, we bring readers a closer look at their motivation and mettle, in their own words…
Teacher Warrior Dr. Kriti Bharti
Saarthi Trust
Education gives empowerment. Even today, there are many under-aged girl children who are forced to drop out of school and get married against their wishes. Taking up the challenge to free these girls and give them another chance to get back to life is Dr Kriti Bharti of Rajasthan. To fight this societal evil and give the girl child support, she founded the Saarthi Trust in Jodhpur in 2011 with a dream of establishing a society free of exploitation for children and women, along with a vision of implementing a curative approach to deal with such problems. Saarthi Trust has achieved the milestone of saving a number of children and women from exploitation. She believes that children are most vulnerable in our society and hence they shouldn't be abused or exploited in the name of customs and traditions. Else the future of our country is at stake.
Saarthi Trust is working for the establishment of child rights, women's rights, child marriage annulment, child protection and women protection along with supporting their development and rehabilitation.
Giving child brides a chance
"As you know, I work against child marriages. I am freeing girls who are forced into marriages through the Child Marriage Annulment. I have also put out a condition for these child brides: I will fight their cases in court but they have to continue studying from the point they had to drop out of school. All the child brides whose cases I am fighting in court are studying. Some are at primary level and some are pursuing higher education. All these girls are supported by the Saarthi Trust. The reason behind this condition is that in India, girls and women are exploited in a number of ways. After becoming free from child marriages, there are other malpractices via which these girls can be victimised. Education and empowerment is the only medium which will strengthen these vulnerable girls in every situation and save them from future exploitation."
Abandoned at birth
"My own childhood was difficult. My father had abandoned me before birth. My relatives didn't accept me and they were abusive towards me in my childhood days. At the age of 10 years, I was poisoned and had become bedridden. I was cured through Reiki therapy. I learnt to sit, walk and crawl again after two years. After that I had taken sanyas but I had to come back because of some reasons. While returning home, I decided to continue my studies which I had dropped out of in standard 4. I took a huge jump to standard 10 and then studied regularly. Now I have done my PhD on 'Children in Need of Care and Protection'. Education has helped me a lot in my survival which is why I feel the need to educate girls and teach them the importance of education."
Justice and smiles
"My motto in life is to make the world free from exploitation so that every child can prosper and fly in their own sky. Justice to victims and educating them plays an important role in achieving this. My motivation is the smiles of victim girls set free from child marriages and when they became empowered thereafter. This satisfies me to the fullest. Education always nourishes you with the knowledge to fight, knowledge to live, knowledge to establish a society free from exploitation. Everyone in this world has to face challenges and education is the medium that plays a vital role to fight against it. My dream is to establish a society where no child is exploited and where they can be free. For this, justice to victims and education are the only two things that can help."
– Parvathy Jayakrishnan
Teacher Warrior Arup Mukherjee
Puncha Nabadisha Model School
A 42-year-old employee of the Kolkata Traffic Police, Arup Mukherjee's vision of education for the Sabar tribe developed during his childhood. The people belonging to the Sabar tribe are found in Purulia district of West Bengal, along with a few other states like Jharkhand, Madhya Pradesh, Chhattisgarh and Odisha. The Sabars are mentioned in literature as old as the Mahabharata. The British listed them as a criminal tribe in the Criminal Tribes Act of 1871.
To walk into their village feels like taking a trip back to several decades. There is no electricity. The Sabars are shy of outsiders. They live in huts with no toilets (they go outdoors), entire villages have a single tube well to draw water from and for food, they catch tadpoles, snakes, mice, small birds, etc. Often to overcome the misery of an empty stomach, they get addicted to cheap liquor. Illiterate and ignorant, they do not know anything about the government's policies to help them or who to approach to receive such aids.
Arup bagged a humble job in the Kolkata Police, got married, and had twins, all the while holding on to his childhood resolution. The opportunity came when a kind neighbour offered him a plot of land. Arup took a loan at work and built a boarding school for the Sabar children.
He started bringing in children of the extremely impoverished families. The temptation of education would not be much. So he tempted them with the promise of good meals every day – an irresistible offer! Puncha Nabadisha Model School started with 20 children and now accommodates more than 80 children. Most of the children have families who lack access to even two meals a day or a sweater in the winters.
Arup employs a local husband and wife duo for the cooking, maintaining stock and other necessary work. Another Sabar woman sought refuge there to escape her abusive husband. She cleans the place, washes the children's clothes and does other chores. There are two local teachers, who teach the children all subjects in a somewhat informal, home-schooling manner. Though he can only afford to pay everyone a very meagre salary, Arup says the teachers as well as the domestic help are very sincere in their supervision of the children. The older children (between the ages of 10-15), go to the government's primary school that happens to be in the next building. The local hospital is also nearby.
Arup is determined to make these kids pass out of school, after which they will be eligible for government jobs reserved for scheduled tribes. They are also doing well in their studies. They wear decent clothes, get help with their studies, eat well and are much loved.
From hunting birds to attending school
"As you know, my work is for the most backward tribes of Purulia. You have to see to believe that people can live in such primitive conditions even in the 21st century. There are entire villages where not even a single villager owns a bicycle – villages without electricity or any proper means of transportation. People fall asleep intoxicated to avoid the pangs of hunger. I elaborate so much of the background, to make you realise how overwhelming it is to see children, who were hunting birds with bows and arrows, to wear clean uniforms, eat a filling meal and go to school every morning."
End to exploitation
"I have been hugely inspired by the work of Mahashweta Devi, the Padma Vibhushan winning Bengali writer who earned the name 'Mother of the Sabars'. The villages across Purulia are developing fast. We are adapting modern lifestyles. But the Sabars are still living in poverty and darkness. Their illiteracy is a weak spot that is being mercilessly exploited by people all around. This fact itself is my biggest motivator. I want to do what I can to change this scenario."
Education – the only chance
"My vision is for the Sabar children to get quality education, learn to interact with people outside their tribe, get government jobs and live lives of dignity. They can go back to their tribes and explain the value of education. Nothing drives home an idea as strongly as a real life example. Education is the only chance they have – to exposure, to broader perspectives, to jobs, technology and an end to abject poverty. That is where my goal lies, to educate one child at a time."
– Anushka Yadav
Teacher Warrior Roshni Mukherjee
ExamFear Education
In today's world where the internet is often more accessible than books, a young woman, who is so passionate about teaching decided to try out an experiment to help children learn. Seven years ago, Roshni Mukherjee started her YouTube channel ExamFear Education to put out lessons in Physics, Chemistry, Biology, Math, and English and today the channel has a whopping 552,502 subscribers and more than 5,000 educational videos.
ExamFear is a group of people with desired skills and qualifications who are passionate about teaching and they hope to promote free quality education throughout the world. ExamFear not only explains the concepts of various subjects, they also make it interesting with tricks and experiments to make learning fun. They also provide tips to make notes, revise before an exam and make a good timetable. Examfear has expanded their vision to include lessons in regional languages as well. ExamFear Education – Hindi is almost a year old now with 27,000 subscribers and counting.
Transformative initiative
"I have always been very passionate about teaching and I wanted to teach and reach the masses. When I see that the content we created is being used by millions of children across the country today, I feel great. I started off with a couple of Physics videos back in 2011. With time, I saw that the videos were truly helping kids understand and love learning science and math. This encouraged me to create more and more content. By now, I have created more than 6,000 videos on Physics, Chemistry, Math, Biology, English Grammar, Geography and Science experiments for Classes 6 to 12. There are numerous emails and comments that I receive every day with success stories from different parts of the country. Once a child from a small town wrote to me that there were no good teachers near their house, but with the help of ExamFear videos, she found studies interesting and could even score 96 percent in the Board exams. When a student, Deepal Jain, from a town in Madhya Pradesh became the Biology topper of MP Board, and gave credit to our free education platform, and said that she could totally rely on self-study and ExamFear Education, I was proud of her and satisfied with our work. It gives me immense satisfaction when a child says, 'What you could explain in 10 minutes, my teacher could not do in a week'. We have students from low economic backgrounds getting good grades in Board exams, cracking medical entrance exams and finding studies interesting. All such stories make us feel happy and satisfied with whatever we do! Something that I started as my passion is actually helping children achieve their goals. My initiative is truly able to transform lives. It is a feeling that is indescribable in words."
Equal education for one and all
"Equal education to one and all, is our motto at ExamFear Education. The idea is to build this free education platform so that every child can access good quality education irrespective of caste, creed, location or economic background. In our country, there are two sets of educational institutions – one that provides good quality education but is unaffordable for many, and another that is low cost or free but lacks quality. Therefore, our idea has always been to strike a balance between the two. We wanted to build a platform that provides free education maintaining the quality. I am highly motivated by the support that I receive from students, teachers and parents who use our content. I am strongly motivated by our students' success stories, and aim to create more and more such beautiful stories. The first thing that I do every morning when I start my work is read a few emails/ comments from children. They motivate me to work with more enthusiasm to build this free education platform bigger and better!"
Empowering every child
"Issues like child labour, poverty and child abuse, are very depressing. I strongly believe that education can definitely improve the lives of underprivileged kids, hence our idea of free education. Education in our country is often directly connected to good scores, which in turn often distracts children from real learning. Due to too much pressure from parents and teachers, children prefer rote learning rather than conceptual understanding. We, at ExamFear focus on conceptual understanding and discourage rote learning. We help children think about every minute concept with real-life examples.
"Our vision is to make good quality educational content available to everyone for free, so that every child enjoys learning, every child fulfils her/ his dreams, every child feels confident of what he/ she knows and learns, every child is empowered with education.
Education is everyone's right! Let's educate and empower!"
– Parvathy Jayakrishnan
Be a Reader Forever
Keep being a reader and you will know what inspiration you can be for your children.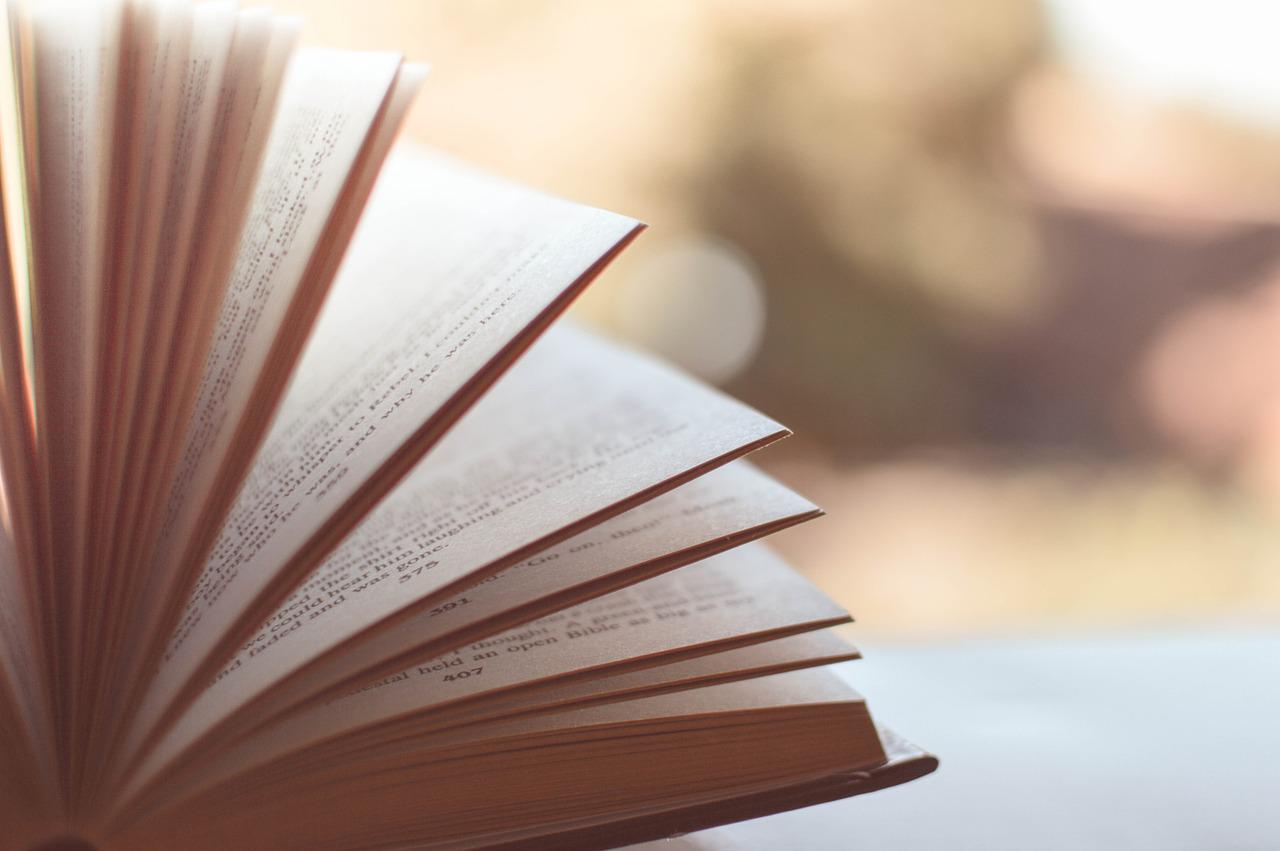 I wish to take you all on a journey with me.
What is our destination? That is unique. It is your memories.
A journey back to your childhood where you might have sat with the three bears and tasted some porridge or dreamt about the beautiful, brave girl in a red hood who accosted the wolf. Have you ever thought about how these stories and images have helped shape you to be what you are today?
I want you to juggle your memories, dust the old steel trunk with forgotten books in the attic and enjoy reliving those moments with your children. I can hear many of you telling me that those books are gone, lost, and buried. Fine, but timeless stories cannot be forgotten.
So here I give you a compilation of old and new, some fun, some thoughtful stories that will have your children, readers, today, to be like you, readers forever.
So, flip those pages as you wander into the world of:
The Complete Tales of Winnie-the -Pooh by A.A. Milne.
'Supposing a tree fell down, Pooh, when we were underneath it?'
'Supposing it didn't, said Pooh after careful thought.
Piglet was comforted by this.
The Learning: All children will face challenges as they grow up; a new school; new people to interact with; new environment; new food; new and change being constant in their journey. Hold their hand as Pooh did with Piglet and show them how best they can tackle such newness. New is fun, new is learning, and new quickly becomes old and familiar.
Your Role: Don't push your children into the newness but hold their little fingers and be beside them to share their doubts and uncertainties. Take them with Winnie the Pooh to a new park, sit on the bench and read. Then try the merry-go-round or the Ferris wheel. The choice is your child's. Be the one to show how all things new can also be beautiful and fun. Buy a packet of monkey nuts and help your child to crack them open and take out those nuts from within. If your child has a nut allergy then take a softball and show how you can balance them on your feet and pass it along to their tiny ones. The ball will fall so pick it up and try to balance again. It is good to fail for that is the ONLY way we learn for life.
Wonder by R.J. Palacio.
'When given the choice between being right or being kind, choose kind.'
The Learning: Our children have come into a world that is 'I' centric; a world where materialistic possessions measure success; happiness is equivalent to toys and devices that one possesses; kindness is for quotations and Mother Teresa. Sit beside them and read about August Pullman, the protagonist of Wonder, and how he believed that 'being kind is not enough, one has to be kinder.'
Your Role: Show them in your daily acts what kindness means. Kneel down to them even if you are running late for work, stay over at your ailing parents' home and hold their hand as your child watches you; help the man with a stick cross a bad stretch on the road; speak politely to those who serve you at home; your children will realize the true meaning of kindness. Choose a birthday to spend time with those unfortunates who do not even remember their birthdays. Let your child not think of birthdays as only an occasion to receive gifts. Of course, the gifts will come but also show them the joy of giving gifts on their special day to those for whom a box of colours is as invaluable as the air we breathe. Show them how a hug can bring the brightest smile to the face of a lonely child; a slice of cake is a feast and then kindness will define your child and your family.
The Dot by Peter H. Reynolds
Her teacher smiled. 'Just make a mark and see where it takes you.'
The Learning: None of us are born great. We are born with tears and laughter. We are born into a family that gives us the opportunities to discover ourselves, our worth, and our greatness. We are tiny dots that grow as we will them to grow. Their size, shape, and colour depend on us. You could use a pencil, a brush, or even your fingers to make your special dot. But remember that your dot is YOURS alone. So, take care as you make it.
Your Role: Do not draw the dot for your children. Let each child discover what dot can leave a mark forever. Show them the power of your dot through your daily acts of humility and tolerance. Show them the true colour reflected in your dot through your love and compassion. Show them the size of your dot through the life that you lead. But never, ever draw your dot for your children. Life is a journey of self-discovery. So, hold that paper steadily on the floor. Give all the colour that you can find. Give every choice of pen, pencil, or brush that you have, or leave them aside for just the fingers. Let them draw their own dots and shape them as they want but walk along with them, not in front of them nor behind them. Be their friend and encircle their dots with your love.
I have reached the last page of today's journal.
As I reflect on what I have penned I realize I would still want you to dust the books of your childhood and refresh their memories with your children. If you find that too challenging pick the ones listed above. These are not just for your little ones but perhaps more for you.
Keep being a reader and you will know what inspiration you can be for your children.
About the author: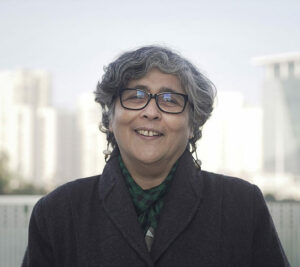 Sudeshna Sengupta is Director of Academics at Vedanya International School and has served as an educational leader for nearly four decades driving excellence across learning communities.