These superheroes do not wear capes but their acts are nothing short of astonishing… and yes, they save lives. (Part 2)
It's that special time of year again, when ScooNews felicitates the real braves of education. ScooNews takes pride and pleasure in bringing the wonderful mission of these Teacher Warriors to the forefront.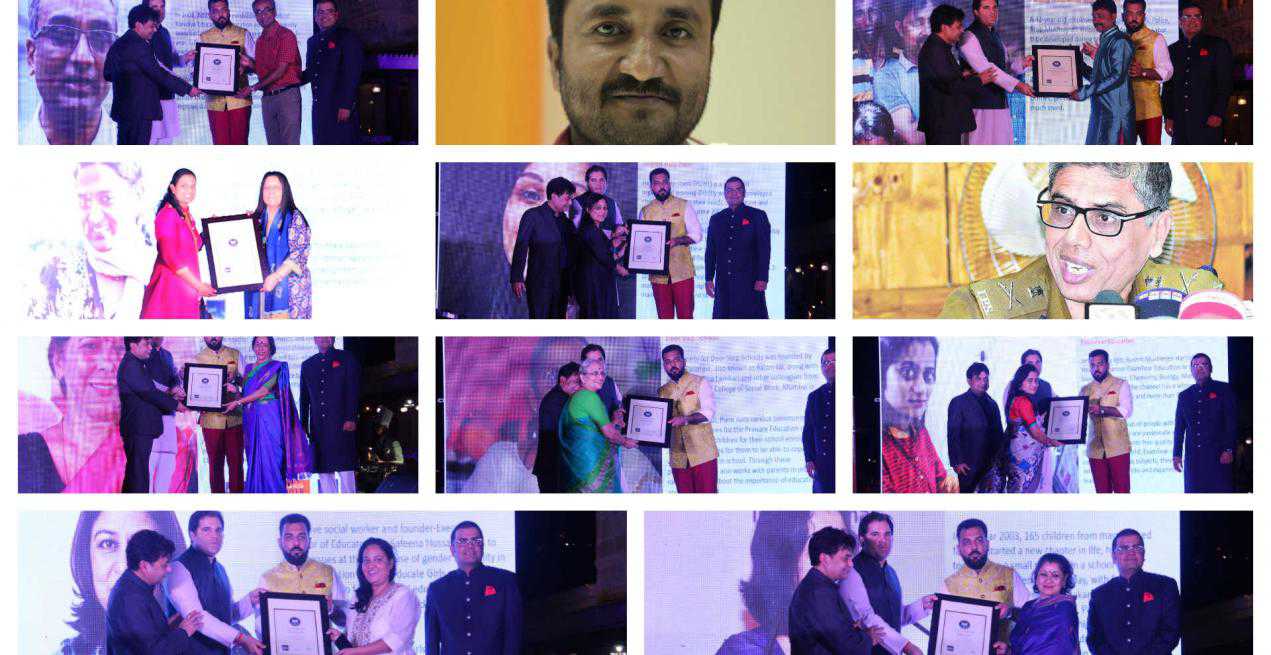 It's that special time of year again when ScooNews felicitates the real braves of education. The ScooNews Teacher Warriors Awards 2017 put in motion the act of highlighting the heart-warming efforts of a dedicated band of men and women championing education rights for disadvantaged children. This year's winners are similarly worthy of complete respect and emulation.
ScooNews takes pride and pleasure in bringing the wonderful mission of these Teacher Warriors to the forefront. Their endeavours are bound to inspire, as we bring readers a closer look at their mission, their beliefs and their vision. The future of underprivileged children is significantly brighter thanks to the untiring efforts of these admirable individuals, driving change against tall odds.
While the chosen Teacher Warriors were felicitated at the awards ceremony at the ScooNews Global Educators Fest 2018 in Udaipur on August 3, we bring readers a closer look at their motivation and mettle, in their own words…
Teacher Warrior Rajani Paranjpe
Door Step Schools
The Society for Door Step Schools was founded by Rajani Paranjpe, also known as Rajani tai, along with her student Bina Lashkari and other colleagues from Nirmala Niketan College of Social Work, Mumbai in 1989. Its aim was to address the three major issues related to the education of children from marginalised sections of society through its various programs namely non-enrolment, wastage and stagnation.
Door Step School, Pune runs various community-based programmes for the Primary Education of the underprivileged children for their school enrolment and support classes for them to be able to cope up with their studies in school. Through these programmes, DSS also works with parents in order to raise awareness about the importance of education and their role in it. Door Step School also runs programmes in government schools, which are categorised as School Intervention Programmes.
Recognised for her contributions to the field of non-formal education on various occasions, Professor Rajani Paranjpe is a Rotary Club Pune Vocational Excellence awardee (2003 and 2009), Maharshi Karve Stri Shikshan Santha Bava Puraskar awardee (2008) and a Pune Marathi Granthalaya Matrusmriti Purskar awardee (2011). She currently serves as President of the Door Step School and continues to strive for the education and welfare of underprivileged children.
Igniting a spark
"During all these years of my work I have never given a thought to this question. It is difficult to say which is the most satisfying part of my work – every part of it is satisfying, must be so, otherwise, it would not have been possible for me to continue doing it year after year. But when I look at the entire process now I think the most satisfying moment in my life is the one when I see that spark in the eyes of a student which shows that he/ she has understood what I wanted to say and has opened a new gateway of ideas."
Every child counts
"My motto is very simple and apparently very easy to achieve: I want every Indian child to be able to read and write if nothing more. I think every child counts, as every one of them, is a precious gift of God. My motivation comes from within and without. I am a teacher by nature – it is my instinct. I like to share with others what I know and always wanted to be a teacher in my life. But the motivation for the work which I am doing now is based on my experience, exposure and training. As a professional social worker, I was exposed to situations in slums, the conditions in which children live and grow and the reasons which keep them away from schooling. I used to teach Research Methodology and worked in our college's Research Department on various research projects. This experience showed me again and again and brought to my notice very clearly that education, however minimal, makes a difference."
Miles to go
"My field experience of working for adult literacy showed me very clearly that teaching children is far easier than teaching adults. These and such other experiences helped me in my decision to focus on the literacy of children and I am doing it to the best of my capacity but unfortunately, the end is not in sight.
My dream is to reach out to every child who does not have access to education and find out a suitable way of making that child literate. It is really disturbing to see how so many children fall through the cracks – and how so many different problems come in our way in achieving the simple goal of making every child able to read and write."

Teacher Warrior Anand Kumar
Super 30
An educator, mathematician and renowned columnist for various reputed journals and magazines, Anand Kumar started Super 30 programme in Patna, Bihar in 2002. With an extraordinary vision and a down to earth attitude, he provides education to economically backward students for the toughest examination in India – IIT-JEE. A speaker at reputed institutions such as Massachusetts Institute of Technology (MIT) and Harvard University, Kumar's work has been showcased by Discovery Channel. He has also been invited as a participant on 'Kaun Banega Crorepati'.
Anand Kumar has made it possible for 422 out of 480 students to enroll in the IITs in 2018.
Taking education to those who lack resources
"Today, education reaches to those who can afford it whereas those who have the talent, power and the will to do something extraordinary often lack access to basic education. We at Super 30 believe in giving education to those who have that zeal and talent but lack the resources; it is this aspect of my work as an educator that makes me want to go to sleep with satisfaction every day."
Lessons in patience
"My late father has always been my motivation and pillar of strength. I lost him at a young age but everything that he taught me continues to help me every day. He taught me how to maintain my calm even in the toughest of rides. He said it is important to be patient when someone is revolting against you even when you are doing a good deed. My father has taught me everything from how to speak and behave, to becoming a better educator. It is his words that motivate and empower me."
Powering dreams
"My dream and vision for all the children is to live in a country where they don't have to leave their education despite having the talent and the will to study; each child deserves to get a quality education and fulfill their dreams."

Teacher Warrior Mukesh Sahay
Sonaram High Secondary School
Director General of Assam Police, tough cop Mukesh Sahay kept a tight rein on law and order during his tenure. In fact, insurgency activities had shown a sharp decline as he operated with a firm hand. Post superannuation in April this year, Sahay turned to a possibly tougher mission – teaching kids maths! Aware that the Sonaram High Secondary School in Guwahati had been functioning minus a Maths teacher for two years, he offered to fill in and that was that!
Ever practical, he points out that he is simply offering his services; at the end of the day, it depends on how the students take it. And the students are evidently taking it very well, as are the school authorities. Mukesh Sahay's simple guiding philosophy – lighting a candle rather than cursing the darkness – mirrors his mission of quietly yet effectively making a difference.
Joy multiplied
"I was born in a village in Bihar. I did my studies in Patna. I did my post-graduation in Physics. I also have a degree in law and diplomas in i) Intellectual Property Laws in the Internet age and ii) Cyber Laws. I have been working since my school days to augment my family income and to sustain my studies. I joined in the Indian Police Service (IPS) in 1984 and worked in Assam, Central Bureau of Investigation (CBI) and Sashatra Seema Bal (SSB) in various capacities. I demitted office on April 30, 2018, as the Director General of Police (DGP), Assam. Immediately afterwards, I have been volunteering my services in school education specially in Mathematics and Physics. This is for my own pleasure primarily. If the students get benefitted, this pleasure will multiply manifold."
Giving back
"The school where I started volunteering my services did not have a Mathematics teacher for two years for classes XI and XII. Post-retirement, I decided to fill up this gap for my own satisfaction and for the benefit of the underprivileged students. The burning desire to pay something back to society was the real motivator behind the move. This gives me great satisfaction because it helps me to keep physically active, mentally engaged and socially relevant. But the real satisfaction will come if and only if the students get benefitted, even on a nanoscale. Quality school education is the key to social transformation and is the fundamental right of every child. I am strongly of the view that all citizens, especially the educated ones, must contribute in this process."
Try to light a candle
"I am very fond of quotations. Some of the quotations that constantly motivate and propel me are as below–
i) Rather than cursing the darkness, try to light a candle.
ii) Challenges are what make life worthwhile. Without challenges, life won't be worth living.
iii) Struggle is life, stagnation is death.
The strong urge to do something for society, especially the less privileged and the underprivileged gives me strength, stamina and the motivation to keep moving and keep going. To help the students is my humble contribution in this direction. I am no dreamer neither am I a visionary. But I do strongly believe that quality school education is the fundamental right of every child. It is the key to transforming society. Access to quality education only can provide equality of opportunity to all and will lead to an egalitarian society driven by democratic values. A quality education will bring the best out of every child and help them actualise their potential. This will help the nation, society and civilisation achieve the desired objectives. Such an education system will provide the required knowledge, skills including life skills and attitudes to transform the children into worthy members of society, community and the nation."

Teacher Warrior Safeena Husain
Educate Girls
An active social worker and founder-Executive Director of Educate Girls, Safeena Hussain works to tackle issues at the root cause of gender inequality in India's education system. Educate Girls empowers communities to facilitate girls' education in rural India and helps them take a stand against gender inequality. Their mission stems from the belief that if girls in educationally backward districts are educated, they will have the potential to enter the formal economy, gain employment and lift their families out of poverty.
Working in partnership with the government, the community and with the help of 11,000+ community volunteers (called Team Balika), Educate Girls has helped ensure higher enrolment and attendance for girls as well as improved learning outcomes for all children.
Established in 2007, Educate Girls has grown from a 500-school pilot project in Rajasthan to now serving over 21,000 schools spread across 15 districts in Rajasthan and Madhya Pradesh. They aim to achieve the behavioural, social and economic transformation for all girls towards an India where all children have equal opportunities to access quality education.
The turning point
"I grew up in Delhi. After my schooling, I took a break and went to a Krishna Ashram on the banks of the Ganges in Rishikesh. This gap year helped me connect with my inner self and develop a sense of charity and service. After graduating from the LSE, and spending over a decade working with grassroots development projects in Latin America, Africa and Asia, I finally decided to return to India. When I moved back, as I was deciding what I should dedicate my life to next, a personal incident led me back to a cause that was always close to my heart – that of girls' education. On a project for setting-up a clinic in a village in the foothills of the Himalayas in north India, my father and I came across a group of women. They asked him how many children he had and my father, putting his arm around my shoulder, answered, "This is it. This is my daughter, my son, my everything!" The women replied to him by lamenting his misfortune over the lack of a son. I realised in that moment, in which I felt both angry and sad, that women and girls were still being discriminated against. I asked myself what would be the most sustainable way to create gender equality – Educate Girls was the answer. After a 50-school test project followed by a 500-school pilot project in Pali, Rajasthan, Educate Girls was independently registered in 2007. Since then, Educate Girls has consistently scaled its operations and presently works across 15 districts of Rajasthan and Madhya Pradesh. There are over 4.9 million total beneficiaries of its programmatic interventions, since inception. Educate Girls works in educationally backward districts by partnering with the government and mobilising communities to achieve impact in three key outcome areas – Increased enrolment and retention of girls and quality learning for all children."
Education's transformative power
"I once remember asking an out-of-school girl, 'What do you want to be when you grow up?' She replied, 'I don't know, No one has ever asked me this question, so I've never thought about it.' This same girl, enrolled in school by Educate Girls, is now studying well and aspires to be a police officer. This is the transformative power of education! I am firmly convinced that education is the most effective means of offering the same opportunities to excel in life for girls and boys, women and men – thus promoting social equality. I strongly believe that creating community ownership and involving people in the process of social transformation is a powerful way to sustain change. Our volunteers from the villages have a motto, 'My village, my problem, I am the solution'. Also, we have seen that in patriarchal communities it is essential to involve the men and boys in conversations. More often than not, girls are not aware of their rights and boys don't know that they are violating a girl's rights. Ultimately, gender-inequality is a mindset issue and that's what our activities address."
Educating one girl – educating future generations
"Not a single girl I have met so far has said to me that she does not want to be in school. For me, and everyone at Educate Girls, nothing compares to the joy of seeing girls, in their school uniforms, with their book and bags, walking to school and learning well! We celebrate every single enrolment because we know that by educating that one girl we have educated future generations! The feeling of seeing a child improve in their learning because of some additional help from us is phenomenal. Ultimately, the fulfilment in achieving actual impact for these underserved children is what keeps us going in spite of the challenges and setbacks and this is why we so work hard. This commitment to every child has always been at the forefront for Educate Girls and because my vision was about solving a widespread issue, from the start Educate Girls' model was about being ready for scale. When we started expanding to more districts I wanted to be sure that Educate Girls would continue to be accountable to the last child and so we have always pursued innovation and partnerships that enable this accountability. This is also why Educate Girls initiated the world's first Development Impact Bond (DIB) in education, which is a proof of concept that ties funding to pure outcomes. My dream is to one day wake up to an India where every daughter in the country is no longer discriminated against and where every child has access to quality education and equal opportunity."
Sustainable Practices in Educational Institutions: World Environmental Health Day 2023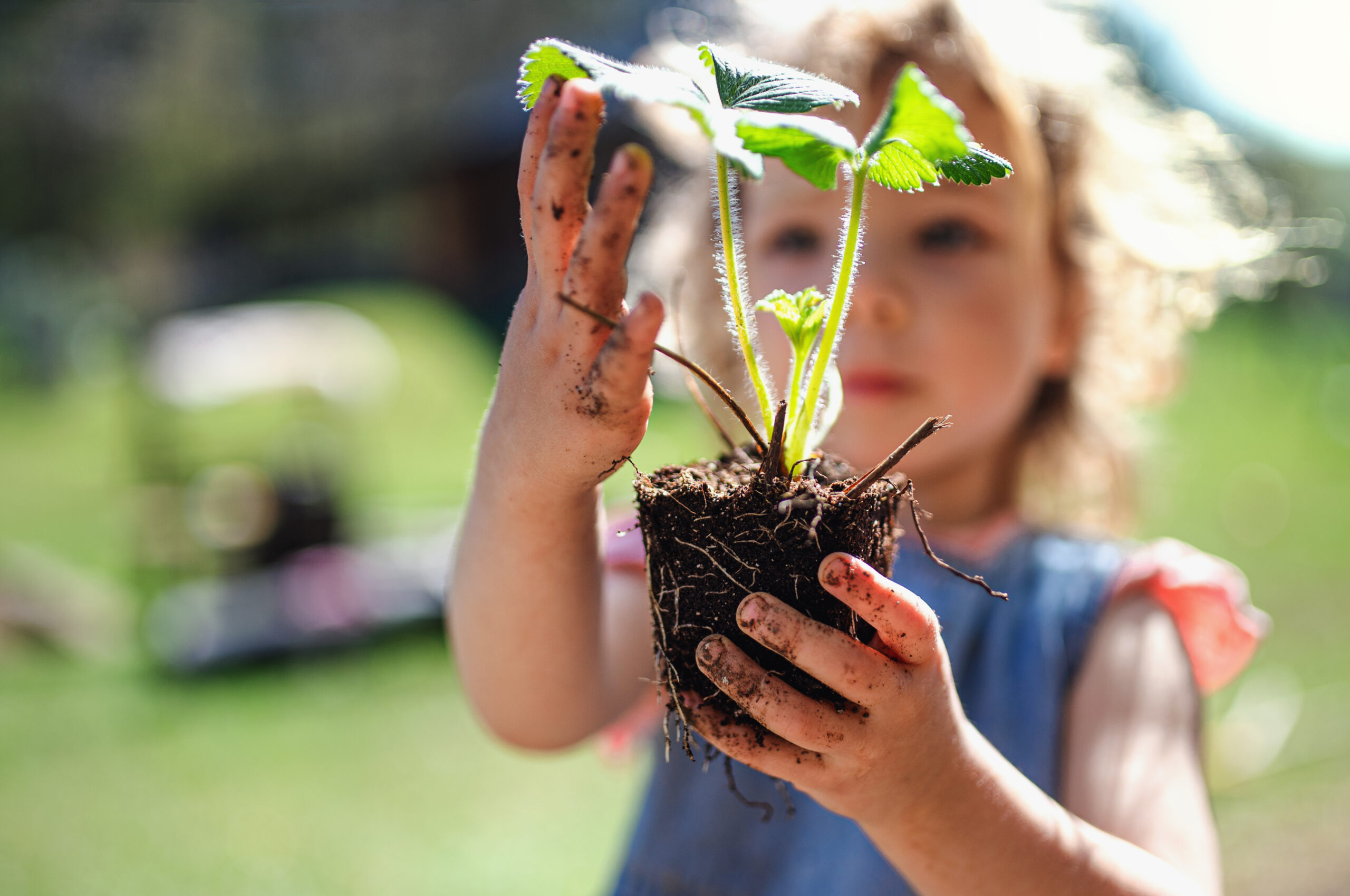 World Environmental Health Day 2023 brings with it a poignant reminder of our collective responsibility towards the planet. As we stand at a critical juncture in the fight against environmental degradation, the role of educational institutions in promoting sustainability and environmental health takes center stage. In this article, we delve into the multifaceted realm of sustainable school practices, focusing on their role in reducing the carbon footprint, addressing wastage, and nurturing environmental health in the Indian context. We will also explore why education centers should place sustainability at the core of their educational mission.
One of the most pressing environmental issues of our time is the burgeoning carbon footprint. Educational institutions, as hubs of knowledge and innovation, possess immense potential to influence this paradigm. Through conscientious efforts to reduce carbon emissions, educational institutions can significantly contribute to a healthier planet. Implementing energy-efficient systems, promoting eco-friendly transportation options, and advocating for responsible resource consumption are just a few ways in which educational institutions can lead the charge in carbon footprint reduction.
Addressing Wastage
Wastage in educational institutions extends beyond the disposal of materials; it encompasses valuable resources like energy, water, and food. Sustainable school practices necessitate a vigilant approach to resource management. Educational institutions can adopt recycling programs, implement water-saving measures, and promote responsible food consumption. Moreover, teaching students about the consequences of wastefulness instills lifelong values of resource conservation. On addressing this issue, Yashraj Garg, Co-founder, Envirocare Foundation, a social and non-profit initiative said, "To begin with, schools can employ imaginative, artistic mediums, such as visual and literary arts, to cultivate eco-friendly mindsets among students. By raising awareness through creativity, we can foster a collective commitment to sustainable daily practices. Additionally, schools should establish avenues for expression and advocacy, like clubs and waste management initiatives, within their communities. Such inclusive initiatives can broaden students' perspectives on climate change's social dimensions. Addressing food waste within school cafeterias is paramount. Implementing technology-driven food preservation models and involving students in socio-environmental projects can drastically reduce wastage."
Environmental Health in India: A Multifaceted Challenge
India grapples with a profound environmental health challenge, with air pollution standing out as a major concern. According to IQAir's World Air Quality Report 2021, India ranks as the fifth most polluted country globally among 117 assessed regions. In 2021, the country's annual average PM2.5 levels reached a staggering 58.1 micrograms per cubic meter (µg/m³), significantly exceeding the World Health Organization's guideline of 10 µg/m³ for annual mean PM2.5 concentrations. The situation is exacerbated by the return to pre-quarantine pollution levels observed in 2019, emphasizing the urgency of addressing this issue.
The Central Pollution Control Board (CPCB) reports that, as of September 22, 2023, India's National Air Quality Index (NAQI) stood at a moderate value of 78. However, many cities, including Bhiwadi (162), Pune (149), Jalandhar (147), and Gurugram (138), faced poor or very poor air quality levels. The primary sources of air pollution in India encompass fossil fuel combustion, biomass burning, industrial emissions, vehicular exhaust, and dust.
India's environmental health challenges encompass a broad spectrum of issues, from air pollution to access to safe water and sanitation, extreme weather events, loss of biodiversity, and emerging infectious diseases. According to the World Health Organization (WHO), environmental factors accounted for a staggering 26% of total deaths and 25% of the total disability-adjusted life years (DALYs) in India in 2019. Leading causes of environmental mortality and morbidity include lower respiratory infections, diarrheal diseases, chronic obstructive pulmonary disease, ischemic heart disease, and stroke.
While India grapples with these challenges, it has also undertaken significant initiatives to enhance its environmental health situation. Key programs include the National Clean Air Programme (NCAP), the Swachh Bharat Mission (SBM), the National Action Plan on Climate Change (NAPCC), the National Biodiversity Action Plan (NBAP), and the Integrated Disease Surveillance Programme (IDSP). These initiatives reflect India's commitment to addressing pressing environmental concerns.
Educational Institutions Leading the Way
Notably, several educational institutions in India have emerged as pioneers in reducing their carbon footprint and promoting sustainability on their campuses.
The Indian Institute of Technology (IIT) Delhi, achieved a remarkable feat by reducing its carbon footprint by over 50%. This achievement was accomplished through the strategic purchase of power from green generators and the installation of solar panels on campus rooftops. The institute also implements an innovative waste management system that converts organic waste into biogas and compost.
Similarly, Sri Ramakrishna Engineering College (SREC) in Coimbatore has undertaken a meticulous study of its carbon emissions from January 2018 to December 2019. The study revealed that the college emitted just 5.8 tonnes of carbon dioxide equivalent (CO2e) per student per year, surpassing the national average of 6.7 tonnes CO2e per capita per year. SREC has adopted a range of sustainable measures, including the use of LED lighting, energy-efficient appliances, rainwater harvesting systems, and biodegradable packaging materials.
One such example is provided by Pallavee Dhaundiyal Panthry, Chief Communication Advisor, World of Circular Economy (WOCE), an organisation in environment, climate, and sustainability solutions, "As we stand on the precipice of a world grappling with environmental challenges, schools emerge as beacons of hope, illuminating the path toward a sustainable future. The question at the forefront of this journey is: How can we help individuals adopt 'Sustainable Human Behavior' to support the growth of all people and help them lead a life of dignity, thereby creating a culture of sustainability among the masses? For instance, take the example of the Green School in Bali, Indonesia. Their curriculum goes beyond traditional education; it's a holistic approach to sustainability. Students there learn about sustainable farming practices, participate in reforestation efforts, and engage in constructing eco-friendly bamboo buildings. Picture students on field trips, immersing themselves in the intricacies of ecology, their hands in the soil, planting seasonal crops, and nurturing an eco-agricultural sensibility. Schools should foster an environment of open discourse — a sanctuary where students commune, exchange ideas, and champion a more environmentally sustainable future for all. Schools must integrate sustainability into their very DNA. It's not a subject but a way of life, an ethos that guides every decision and action."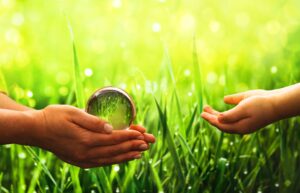 Sustainability has evolved from a buzzword into a moral imperative. Educational institutions are not merely centers of academic learning but also institutions tasked with shaping responsible global citizens. Focusing on sustainability aligns with this mission and equips students with competencies vital for the future. Additionally, sustainable practices in educational institutions can lead to cost savings, creating a win-win situation for both the environment and the institution. On the importance of schools to follow environmentally friendly practices, Mamta Shekhawat, Founder, Gradding.com said, "To make the entire environment sustainable, schools should provide quality education. Schools should teach everyone that to secure the future generation & their needs, the current generation must meet all their requirements with eco-friendly methods. There must be suitable lessons present in the curriculum by which students know the importance of a healthy environment. That is how education plays a huge role in making environment healthier."
Today's younger generations are increasingly vocal about environmental concerns. They aspire for an eco-friendly world and demand action on climate change. Children and adolescents engage in self-reflection about their actions and contemplate how the broader community can contribute to sustainable development. This burgeoning eco-consciousness is a powerful force that educational institutions can harness to effect positive change. By integrating sustainability into the curriculum and school culture, educators can nurture this innate desire for a greener planet.
Educational Institutions can embark on various initiatives to promote sustainability effectively. These include:
Curricular Integration: Incorporate environmental education across subjects to provide students with a holistic understanding of sustainability issues.
Green Infrastructure: Develop sustainable school facilities, incorporating features like solar panels, rainwater harvesting, and green spaces.
Waste Management Programs: Implement recycling and composting programs to reduce waste and educate students about responsible disposal.
Student Engagement: Encourage student-led eco-clubs or initiatives that empower young minds to drive sustainability efforts.
Community Involvement: Extend sustainability practices beyond the school gates by involving parents and the local community.
"Create opportunities for students to engage in practical, hands-on learning environmental projects. As Maldives is facing serious issues related to seagrass restoration. Therefore, our students have established a small seagrass nursery at the school and have been successfully restoring the seagrass since March 2023. I strongly believe by integrating these strategies, schools can not only educate students about environmental responsibility but also serve as role models for sustainable practices." Said Mohsina Mirza, Principal, Billabong High International School, Maldives.
The imperative for sustainable school practices in nurturing environmental health cannot be overstated. Educational institutions have a pivotal role to play in reducing the carbon footprint, addressing wastage, and fostering environmental health, particularly in the context of India's unique environmental challenges. By embracing sustainability, educational institutions prepare students for a future where responsible environmental stewardship is not an option but a necessity. These commendable efforts by educational institutions not only reduce their environmental impact but also serve as inspiring examples for the broader community. On World Environmental Health Day 2023, let us reaffirm our commitment to the planet and recognize the profound influence that educational institutions can wield in shaping a brighter, greener future