These superheroes do not wear capes but their acts are nothing short of astonishing… and yes, they save lives. (Part 3)
It's that special time of year again, when ScooNews felicitates the real braves of education. ScooNews takes pride and pleasure in bringing the wonderful mission of these Teacher Warriors to the forefront.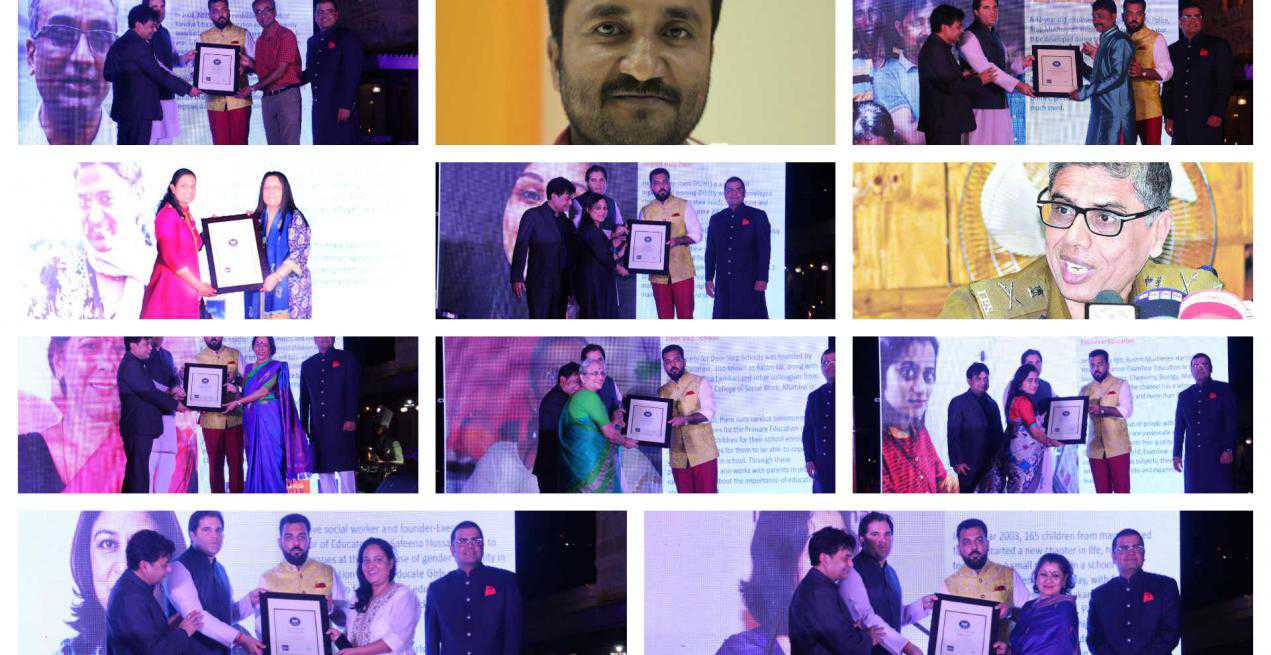 It's that special time of year again when ScooNews felicitates the real braves of education. The ScooNews Teacher Warriors Awards 2017 put in motion the act of highlighting the heart-warming efforts of a dedicated band of men and women championing education rights for disadvantaged children. This year's winners are similarly worthy of complete respect and emulation.
ScooNews takes pride and pleasure in bringing the wonderful mission of these Teacher Warriors to the forefront. Their endeavours are bound to inspire, as we bring readers a closer look at their mission, their beliefs, and their vision. The future of underprivileged children is significantly brighter thanks to the untiring efforts of these admirable individuals, driving change against tall odds.
While the chosen Teacher Warriors were felicitated at the awards ceremony at the ScooNews Global Educators Fest 2018 in Udaipur on August 3, we bring readers a closer look at their motivation and mettle, in their own words…
Teacher Warrior Nirmala Tandon
IIMPACT
When a teacher at a reputed public school decides to change life for herself and for others, there is no stopping her. Nirmala Tandon spent 17 years in a prestigious school as a senior teacher of history, happy and content in her chosen career path and amidst children all the time. Her life took an unexpected turn when her husband, who is the Founding President of a society called IIMPACT, offered her a chance to spread education to girls living in remote villages.
IIMPACT is a registered society, started by the IIM-Ahmedabad alumni batch of 1978, whose primary focus is educating girl children from socially and economically disadvantaged sections of society. There are many gaps in economic progress and many social causes that beg immediate support in a country like India. But perhaps none are as compelling as the lack of literacy and lack of social status among large numbers of girl children and women in general.
Nirmala started going to the villages a couple of times a week, stayed with the girls in mud homes and started enjoying the stay with them. There was no tap water and not even toilets. Their simplicity, happiness, innocence and hard work were an eye opener for her and had an impact on her life, making her humble.
The office was lovingly decorated with pictures of the happy faces of little girls, their stories as told by them, their thoughts and sayings filled with sheer innocence. "All these gave me the courage and encouragement to move on forward. In truth, it is they who made me realise life's realities. Sometimes I would stare at the posters and imagine girls smiling. Meenu, Bhuteri, Kavita, Pooja, Neelam were all on that poster. Very often I asked our guests to do the same and they agreed with me as well," Nirmala says.
Slowly yet surely, the fruits of her work over the past years became a reality. Girls, with the support of IIMPACT, are today continuing their studies after class 5, passing with first division marks, appearing for class 10 and 12 Board exams, pursuing graduation, getting jobs and the rapid spread of their mission in 11 states have touched the lives of over 85,000. She says she finds it difficult to believe and wonder if she is just dreaming when she sees her dreams and that of the girls come true.
Visible transformation
"Providing education to girls who were out of school, first generation learners from the remote rural underprivileged sections of the society, has been the most satisfying aspect of my work as an educator! I am amazed to see how keen the girls were to learn, to come to the learning centre on a regular basis and how they graduated with flying colours. The girls are continuing to study further and are well-settled in their lives today, enabling their parents to attain better living standards, sending their daughters to school and most importantly many of them coming to the same centres as teachers. This is truly bringing transformation in blocks where we are present."
Banishing illiteracy, bringing smiles
"I taught in a prestigious public school and thereafter chose to work for the underprivileged in remote villages on an honorary basis for 15 years. My motto is to see blocks free of poverty and illiteracy to empower the poor as the future of India lies in the villages. The warmth and affection of the communities, their eagerness to send their daughters to school, boundless energy and spirit, the positive change, the request to open more centres motivated me to bring smiles, cheer and happiness in the lives of these girls and the communities."
Competing with the privileged
"Our girls should stand on their own feet. Freed from the shackles of illiteracy, they should be able to compete with their privileged peers on par, and excel in areas they choose, to attain a quality of life far better than their parents. They should become good honest human beings, responsible citizens of our great country and also contribute to society in whichever way they can."
Teacher Warrior Shukla Bose
Parikrma Humanity Foundation
In the year 2003, 165 children from marginalised families started a new chapter in life, huddled together on a small roof-top in a school in Rajendranagar, Bengaluru. Today, with four schools (Jayanagar, Koramangala, Sahakarnagar and Nandini Layout) and one junior college, Parikrma Humanity Foundation continues to offer high quality education, hope and support to 1,802 children from four orphanages and over 99 slums in the city.
Helmed by the indefatigable Shukla Bose, Parikrma supports each child from the age of 5 until the age of 25, when they are an active and contributing member of society. Parikrma aspires to provide quality education on par with privileged children. They prove that underserved children have the ability to do as well, if not better, when given an opportunity. They have the highest attendance in the country at 96% and the lowest drop-out rate at less than 1%.
Parikrma Humanity Foundation has been awarded the Derozio Award for excellence in special education and social commitment. Parikrma also received the Governor's award for exemplary social work in January 2007. Parikrma Humanity Foundation is now a chapter included in Cornell University and IIMB. They have also received the CNBC Digitalising India Award 2016 for the category of Digital Innovation in Driving Social Impact, CSR Awards for being one of the 50 Most Impactful Social Innovators in 2016.
Confidence and humility
"It gives me most satisfaction when I see my students learn every day. They are like sponges and soak up new learning with great enthusiasm. It is greatly satisfying to see them apply that learning into the real world and question the validity and actually find other innovative ways to deal with the issue. I feel very happy when I see my students make a special effort to be caring and compassionate. I like them being confident but it gives me great joy to see their humility as well."
Writing the true narrative
"I truly believe that education is the only way that we can do true nation building. And when I say building a nation, I mean that while the young generation needs to be proud of their heritage and past, they need to also be aware that they are also the citizens of the world. I am so convinced that quality education is the only way we can create a safe and peaceful world, that every day I wake up with renewed energy and a sense of purpose to do my little bit. And when I see that however little my contribution might be, it is actually transforming lives of the children and their families, I know I cannot stop and have to continue to improve my children's lives. Working with slums and poor communities is very challenging because it takes generations to change mindsets and way of thinking. We have seen slow shifts in the way the poor are thinking and that keeps me motivated all the time. I want the Parikrma children to write the true narrative of the poor because they are qualified to do."
Preparation for responsibility
"I believe that somehow although we, as adults, have not done a good job, our next generation is far more astute and generous in their thought process. We need to continuously inspire them to understand that they have a role to play in making our world a better place. So while education helps them to get recognition and better jobs, education should also prepare them to take on the responsibility of the world. My dream for the Parikrma students is that they will be the role models of their community, hold their head high with dignity and create many more Parikrma schools after I am dead and gone. It is then that my mission will have been fulfilled."
Teacher Warrior Mukti Gupta
Help Us Help Them
Help Us Help Them (HUHT) is a non-profit organisation working directly with underprivileged children catering to their needs for education and overall development since 2005. Their aim is to provide educational support to underprivileged children, enrol poor students in mainstream and boarding schools, provide healthy nutrition, and educate students about hygiene and cleanliness. The vision of HUHT is to develop good human beings, who in turn will give back to society in the future.
Under the inspiring Mukti Gupta's direction, currently, HUHT runs two projects for 600 children with 35 faculty members. These include a rural school in Mallickpur (South 24 Parganas) Primary education (Nursery – 1) and Supplementary education (Class 2- 10). They also run School-On-Wheels (SOW), a mobile classroom, bridging the gap between mainstream school and street children. Their upcoming projects include a free residential school for over 1000 underprivileged children with facilities at par with any other residential school in India, and a management tie-up with Kalinga Institute of Social Sciences to provide quality education.
Inner Satisfaction
"When you see the transformation occur in a child coming from the underprivileged section of the society working as a child labour, indulged in the act of begging, drug exposure and how through education you can change him/her to a self-sustained person who then becomes capable of taking his and family's responsibility in a better way… there is a deep sense of inner satisfaction.
Help Us Help Them was started in Mallickpur with 10 students and three teachers and today we have 675 students and around 35 members. In our 12 years, we have managed to spread education among thousands of underprivileged children where many of them were first-generation learners."
Small leaps towards dreams
"I take it as my responsibility and duty to give back to society what it has given me. Also, I strongly believe when you selflessly work towards something with good intentions, God gives you immense strength and power to keep going. This is the driving force behind me that helps me overcome challenges. And these challenges are actually a learning process. I get empowered to see a child getting empowered. I feel inspired to see how my students are getting moulded in the right way and taking small leaps towards their dream. The motivation I get when I see other families coming to our school with their child because their neighbour's child is doing well is matchless as it spreads the message that education is needed."
Wheel of help
"My dream and vision is to imbibe values in order to make good human beings by providing them an access to education and helping them spend their childhood in schools and not just work for a meagre income. Integral education is also very important and that's why we strive to ensure that extracurricular activities are part of the curriculum for a holistic education which we provide to our students. I want to see all the children, give back to the society selflessly by supporting the underprivileged section of the society in the same manner how they've been supported."
Teacher Warrior Aditya Natraj
Kaivalya Education Foundation
In 2008, Aditya Natraj established the roots of Kaivalya Education Foundation and subsequently launched the Gandhi Fellowship programme – a 2-year full-time programme to train young people in leading social change, with 1000+ Fellows and alumni.
Before beginning his journey as the founder of KEF, he qualified as a chartered accountant and worked as a corporate finance consultant for KPMG before working in senior management and business development positions in Europe.
On returning to India, he took over and steered Pratham Gujarat into becoming the state's largest educational not-for-profit. Aditya is an education expert for Monitor Consulting and a member of the Advisory Board of the Nirmala Niketan College of Social Work in Mumbai. He has an MBA from INSEAD in France.
Currently, he oversees development of 1400 school leaders, 4200 district leaders and 1200 state leaders across 15 states to effect systemic change and improve student learning outcomes. He has been awarded various fellowship and awards, namely, the Ashoka Fellowship, Echoing Green Fellowship, Aspen India Fellowship and the Times Now Amazing Indian award in the Education category.
Impacting teachers' lives
"The greatest joy in my work is creating meaning, pride, learning and joy in the lives of teachers. I enjoy helping teachers see meaning and purpose in their work. Teachers have to see how every action of theirs is moulding a child's heart and mind. Every warm gesture of theirs is inspiring a child to be generous. Every positive stroke is helping build self-esteem. I enjoy bringing back the pride into the teaching profession. Today, doctors, engineers, lawyers are felicitated, but not teachers. Unless we as teachers start taking pride in our own work, in our own actions, no one else will respect the work we do. I enjoy helping teachers become learners, reflective practitioners in service of children. Unless we as a profession learn, we will get bored ourselves and not be able to inspire children! I enjoy bringing joy into the lives of teachers! Helping them have fun while teaching. Teaching need not be boring, stern, disciplinarian – it can be warm, engaging, team based."
Joy in service
"The journey is the destination. We are all on this earth for a purpose. And that purpose is quite simple – to serve humanity with whatever skills we have. Few of us have been given the opportunity to serve others by being involved in education, helping mould values of the society of tomorrow, helping shape futures of young people. I see no challenge. I only see joy in this opportunity to serve."
Cognitive and conative skills
"I dream that children get a more holistic education beyond cognitive, learn-by-rote alone, to also include socio-emotional development and conative skills. Socio-emotional learning helps them connect with others, empathise, work in teams, be more self-aware, gain more self-control, be more content while still acting in this world, and take better decisions. Conative skills help them persist when the chips are down, develop resilience, tenacity, purpose, meaning, drive, energy. Without socio-emotional and conative skills, with merely cognitive skills, a child cannot truly enjoy her life and be of service to her family, community and country."
Sustainable Practices in Educational Institutions: World Environmental Health Day 2023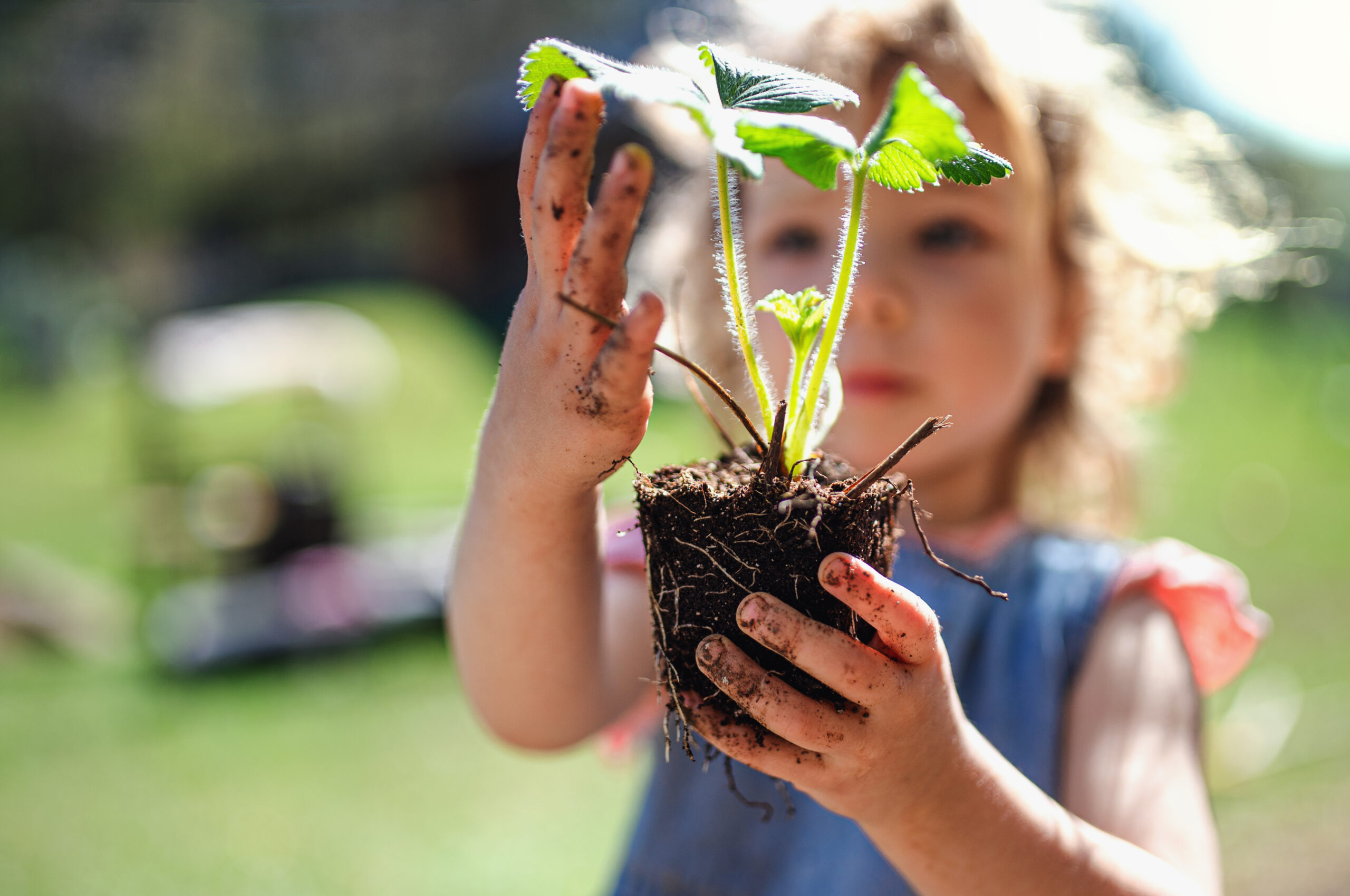 World Environmental Health Day 2023 brings with it a poignant reminder of our collective responsibility towards the planet. As we stand at a critical juncture in the fight against environmental degradation, the role of educational institutions in promoting sustainability and environmental health takes center stage. In this article, we delve into the multifaceted realm of sustainable school practices, focusing on their role in reducing the carbon footprint, addressing wastage, and nurturing environmental health in the Indian context. We will also explore why education centers should place sustainability at the core of their educational mission.
One of the most pressing environmental issues of our time is the burgeoning carbon footprint. Educational institutions, as hubs of knowledge and innovation, possess immense potential to influence this paradigm. Through conscientious efforts to reduce carbon emissions, educational institutions can significantly contribute to a healthier planet. Implementing energy-efficient systems, promoting eco-friendly transportation options, and advocating for responsible resource consumption are just a few ways in which educational institutions can lead the charge in carbon footprint reduction.
Addressing Wastage
Wastage in educational institutions extends beyond the disposal of materials; it encompasses valuable resources like energy, water, and food. Sustainable school practices necessitate a vigilant approach to resource management. Educational institutions can adopt recycling programs, implement water-saving measures, and promote responsible food consumption. Moreover, teaching students about the consequences of wastefulness instills lifelong values of resource conservation. On addressing this issue, Yashraj Garg, Co-founder, Envirocare Foundation, a social and non-profit initiative said, "To begin with, schools can employ imaginative, artistic mediums, such as visual and literary arts, to cultivate eco-friendly mindsets among students. By raising awareness through creativity, we can foster a collective commitment to sustainable daily practices. Additionally, schools should establish avenues for expression and advocacy, like clubs and waste management initiatives, within their communities. Such inclusive initiatives can broaden students' perspectives on climate change's social dimensions. Addressing food waste within school cafeterias is paramount. Implementing technology-driven food preservation models and involving students in socio-environmental projects can drastically reduce wastage."
Environmental Health in India: A Multifaceted Challenge
India grapples with a profound environmental health challenge, with air pollution standing out as a major concern. According to IQAir's World Air Quality Report 2021, India ranks as the fifth most polluted country globally among 117 assessed regions. In 2021, the country's annual average PM2.5 levels reached a staggering 58.1 micrograms per cubic meter (µg/m³), significantly exceeding the World Health Organization's guideline of 10 µg/m³ for annual mean PM2.5 concentrations. The situation is exacerbated by the return to pre-quarantine pollution levels observed in 2019, emphasizing the urgency of addressing this issue.
The Central Pollution Control Board (CPCB) reports that, as of September 22, 2023, India's National Air Quality Index (NAQI) stood at a moderate value of 78. However, many cities, including Bhiwadi (162), Pune (149), Jalandhar (147), and Gurugram (138), faced poor or very poor air quality levels. The primary sources of air pollution in India encompass fossil fuel combustion, biomass burning, industrial emissions, vehicular exhaust, and dust.
India's environmental health challenges encompass a broad spectrum of issues, from air pollution to access to safe water and sanitation, extreme weather events, loss of biodiversity, and emerging infectious diseases. According to the World Health Organization (WHO), environmental factors accounted for a staggering 26% of total deaths and 25% of the total disability-adjusted life years (DALYs) in India in 2019. Leading causes of environmental mortality and morbidity include lower respiratory infections, diarrheal diseases, chronic obstructive pulmonary disease, ischemic heart disease, and stroke.
While India grapples with these challenges, it has also undertaken significant initiatives to enhance its environmental health situation. Key programs include the National Clean Air Programme (NCAP), the Swachh Bharat Mission (SBM), the National Action Plan on Climate Change (NAPCC), the National Biodiversity Action Plan (NBAP), and the Integrated Disease Surveillance Programme (IDSP). These initiatives reflect India's commitment to addressing pressing environmental concerns.
Educational Institutions Leading the Way
Notably, several educational institutions in India have emerged as pioneers in reducing their carbon footprint and promoting sustainability on their campuses.
The Indian Institute of Technology (IIT) Delhi, achieved a remarkable feat by reducing its carbon footprint by over 50%. This achievement was accomplished through the strategic purchase of power from green generators and the installation of solar panels on campus rooftops. The institute also implements an innovative waste management system that converts organic waste into biogas and compost.
Similarly, Sri Ramakrishna Engineering College (SREC) in Coimbatore has undertaken a meticulous study of its carbon emissions from January 2018 to December 2019. The study revealed that the college emitted just 5.8 tonnes of carbon dioxide equivalent (CO2e) per student per year, surpassing the national average of 6.7 tonnes CO2e per capita per year. SREC has adopted a range of sustainable measures, including the use of LED lighting, energy-efficient appliances, rainwater harvesting systems, and biodegradable packaging materials.
One such example is provided by Pallavee Dhaundiyal Panthry, Chief Communication Advisor, World of Circular Economy (WOCE), an organisation in environment, climate, and sustainability solutions, "As we stand on the precipice of a world grappling with environmental challenges, schools emerge as beacons of hope, illuminating the path toward a sustainable future. The question at the forefront of this journey is: How can we help individuals adopt 'Sustainable Human Behavior' to support the growth of all people and help them lead a life of dignity, thereby creating a culture of sustainability among the masses? For instance, take the example of the Green School in Bali, Indonesia. Their curriculum goes beyond traditional education; it's a holistic approach to sustainability. Students there learn about sustainable farming practices, participate in reforestation efforts, and engage in constructing eco-friendly bamboo buildings. Picture students on field trips, immersing themselves in the intricacies of ecology, their hands in the soil, planting seasonal crops, and nurturing an eco-agricultural sensibility. Schools should foster an environment of open discourse — a sanctuary where students commune, exchange ideas, and champion a more environmentally sustainable future for all. Schools must integrate sustainability into their very DNA. It's not a subject but a way of life, an ethos that guides every decision and action."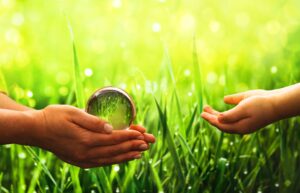 Sustainability has evolved from a buzzword into a moral imperative. Educational institutions are not merely centers of academic learning but also institutions tasked with shaping responsible global citizens. Focusing on sustainability aligns with this mission and equips students with competencies vital for the future. Additionally, sustainable practices in educational institutions can lead to cost savings, creating a win-win situation for both the environment and the institution. On the importance of schools to follow environmentally friendly practices, Mamta Shekhawat, Founder, Gradding.com said, "To make the entire environment sustainable, schools should provide quality education. Schools should teach everyone that to secure the future generation & their needs, the current generation must meet all their requirements with eco-friendly methods. There must be suitable lessons present in the curriculum by which students know the importance of a healthy environment. That is how education plays a huge role in making environment healthier."
Today's younger generations are increasingly vocal about environmental concerns. They aspire for an eco-friendly world and demand action on climate change. Children and adolescents engage in self-reflection about their actions and contemplate how the broader community can contribute to sustainable development. This burgeoning eco-consciousness is a powerful force that educational institutions can harness to effect positive change. By integrating sustainability into the curriculum and school culture, educators can nurture this innate desire for a greener planet.
Educational Institutions can embark on various initiatives to promote sustainability effectively. These include:
Curricular Integration: Incorporate environmental education across subjects to provide students with a holistic understanding of sustainability issues.
Green Infrastructure: Develop sustainable school facilities, incorporating features like solar panels, rainwater harvesting, and green spaces.
Waste Management Programs: Implement recycling and composting programs to reduce waste and educate students about responsible disposal.
Student Engagement: Encourage student-led eco-clubs or initiatives that empower young minds to drive sustainability efforts.
Community Involvement: Extend sustainability practices beyond the school gates by involving parents and the local community.
"Create opportunities for students to engage in practical, hands-on learning environmental projects. As Maldives is facing serious issues related to seagrass restoration. Therefore, our students have established a small seagrass nursery at the school and have been successfully restoring the seagrass since March 2023. I strongly believe by integrating these strategies, schools can not only educate students about environmental responsibility but also serve as role models for sustainable practices." Said Mohsina Mirza, Principal, Billabong High International School, Maldives.
The imperative for sustainable school practices in nurturing environmental health cannot be overstated. Educational institutions have a pivotal role to play in reducing the carbon footprint, addressing wastage, and fostering environmental health, particularly in the context of India's unique environmental challenges. By embracing sustainability, educational institutions prepare students for a future where responsible environmental stewardship is not an option but a necessity. These commendable efforts by educational institutions not only reduce their environmental impact but also serve as inspiring examples for the broader community. On World Environmental Health Day 2023, let us reaffirm our commitment to the planet and recognize the profound influence that educational institutions can wield in shaping a brighter, greener future