This PE Teacher's At-Home Exercises Are Winning Hearts All Over The World
This PE Teacher's fun exercises are catching attention all over the world.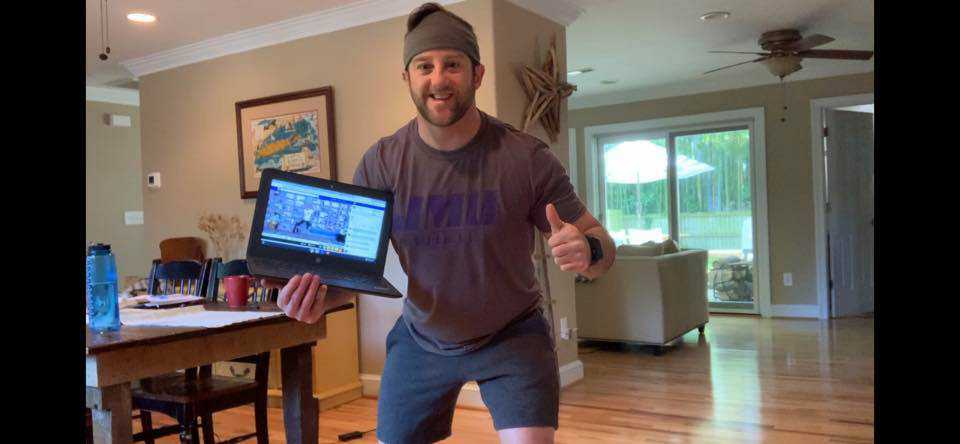 Meet Zachary Baker, a PE Teacher from USA's Poquoson Middle School, who is helping people with easy workout activities to do at home during the lockdown. Interestingly, these exercises don't require any gym equipment.
Baker uploads themed workouts like Minute to Win It Monday, Tabata Tuesday, Wacky Wednesday and Fitness Test Friday, in which he uses canned food packets and kitchen groceries as weights and stacks of pillows as hurdles to push himself physically. In fact, he's come up with fun fitness challenges like 'how fast can you turn on all the lights in your house?'.
His basic idea is to convey people to be active as we stay longer and longer in our houses. "I'm just trying to give people ideas of how to stay active, whether it's at their home or a walk down the street while practising social distancing," says Baker.
He is using as many platforms available to reach out to more people and tell them that it takes just a few minutes to take a break from sitting and lounging. From Facebook and Instagram to TikTok and YouTube, Baker's home workout videos are available all over the internet to encourage people of all ages.
According to Baker, staying physically active can truly boost one's confidence and self-esteem. All of his exercises are kids-friendly, too! He, in fact, includes a lot of dance moves in his exercises as he feels "it promotes a lot of great, positive social interactions between the kids and it's a great cardio exercise."
And, to keep it age-appropriate, he avoids using songs with curse words or replaces them with the Kidz Bop version.
Source: Daily Press
This Young Woman From A Tribal Village Is Teaching The Children While Schools Are Closed
The only graduate of a Tamil Nadu village has volunteered to teach the children of the village while the pandemic persists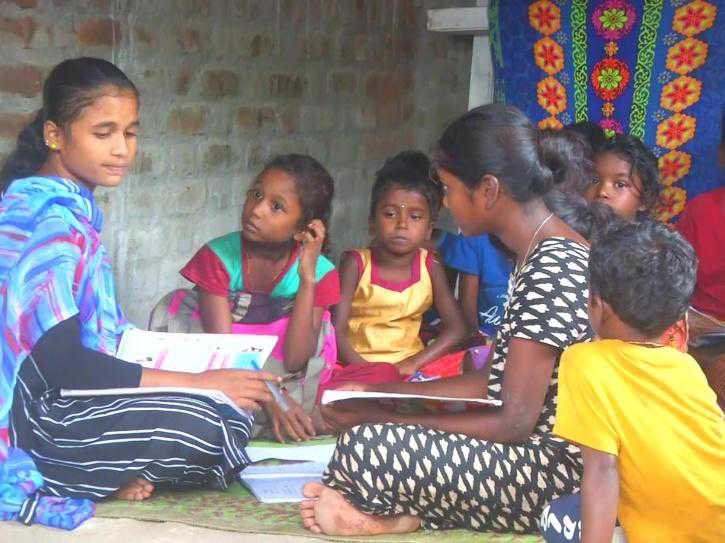 Where the digital network failed these tribal children in the southern part of India, their own stood to support them. Sandhya volunteers in teaching the kids of her village, Chinnampathy in Tamil Nadu. She is a graduate of B.Com, she is the only person from her village to have graduated college. Sandhya told India Today, "If it rains, we can't go to school. We only have one bus to our village and so after a certain age, people drop out of school."
Having gone through struggles herself, Sandhya knows how important a teacher and school is for growing children. So she volunteered to teach the children by herself, so they don't lag behind due to school closure. Sandhya said "When I was a child, I had no one to help me study. These children here have me to help them study."
One must ask the children from a remote rural or economically backward area, how it feels to not have the proper learning opportunities. The pandemic took more than the ability to roam about freely, it snatched away the ability to go to school for children on a global level. While it is easier for families with better income to support their child's online learning, most rural and financially challenged families are struggling.
The Indian government did start many projects for such students, but even learning via a television channel or free online course needs some basic gadgets and network connection. Many remote villages, like the tribal village, Chinnampathy, can not find enough network strength to have their children sit in front of a television and learn via the education channels.
On being asked how her classes are enduring she said, "The children come and ask me very freely all their doubt and they are not afraid of me. I see these children learning well and answering all the questions when I ask them."
Youth like Sandhya, who appreciate and signifies the work educators do and want to help the cause, are the future of the education sector!