Time is of essence and advancement of technology is only enhancing systems in education
ERP or Enterprise Resource Planning is a software program designed for small or large businesses to help expedite their management processes.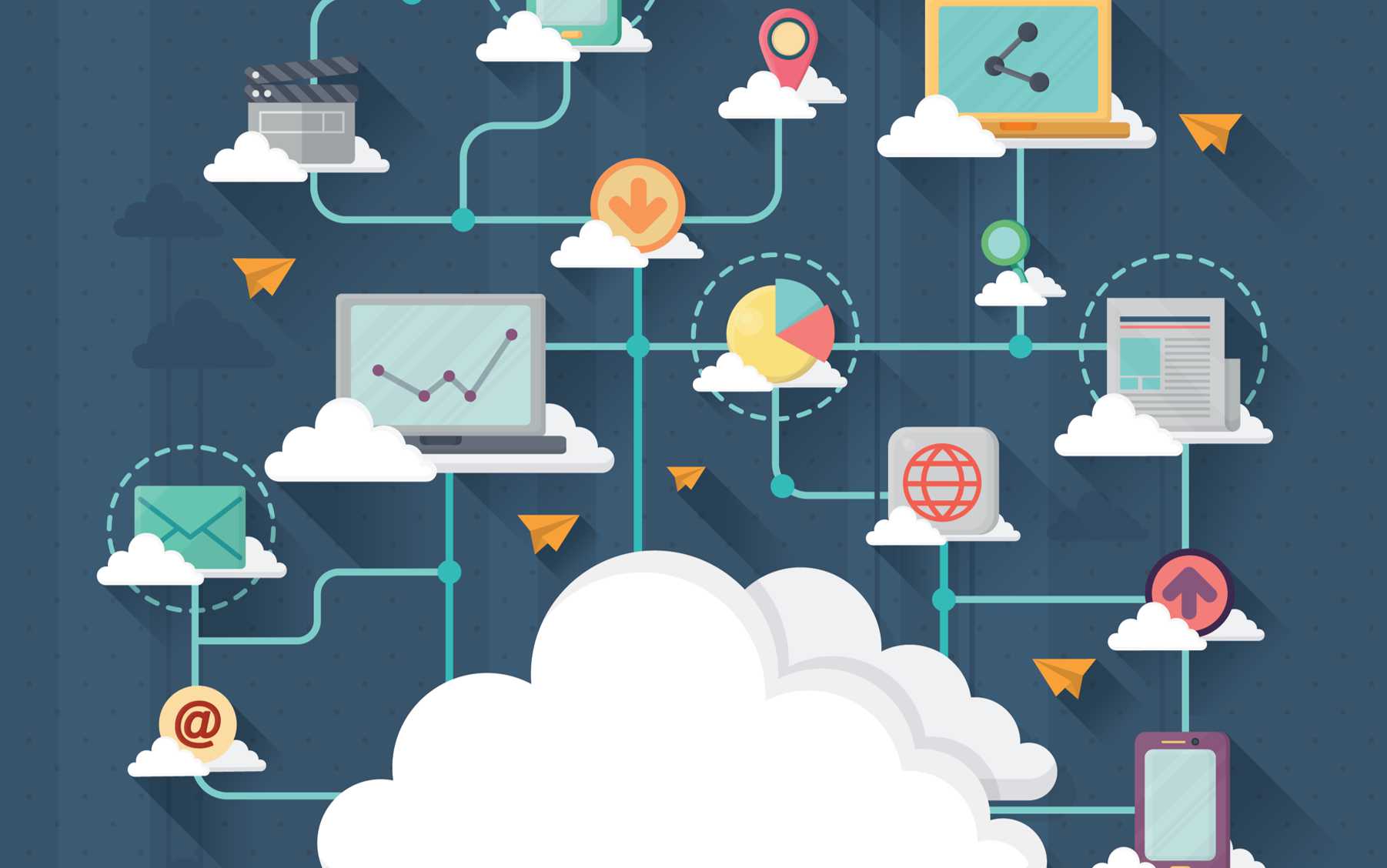 ERP or Enterprise Resource Planning is a software program designed for small or large businesses to help expedite their management processes. For a while now we have been living and breathing technology. Computers have made a ubiquitous presence around us. The world of education is also aware of the importance and advantages of information and communication technology, not only for education and research purposes but for their other functions such as administration, organisational, accounting, etc. The need to improve these operations and ease management processes has led to the increasing popularity of ERP solutions in educational industries.
Out with the old, in with the new
With the introduction of ERP an educational institute can ensure that it is operating at its maximum potential. It is all about time and efficiency today. Introducing technology to manage the operations of an institute where everything is available at a click of a button makes it way simpler than some of the traditional methods that were being used. Institutes had books that were meticulously managed for its various operations such as managing their finances but with ERPs, managing funds and tracking those into reports has never been easier.
"The Education system has witnessed a paradigm shift over the last decade especially with a lot of innovation inside and outside the class room. The effort is to produce maximum output with the minimum input. And technology is the keyword for that. We, as an eco-friendly school, emphasize on the least usage of paper. And it has become possible only with the application of communication technology such as email, Drop box, Whatsapp, bulk SMS, CCTV, etc. which saves time as well as energy. Technology has one more important role which is data security. All the school records can be well secured and saved with usage of proper software and can be retrieved easily anytime. As an administrator, I believe that usage of technology in the 21st century is not an option but a priority," says Mrs. Madhumita Roy Chowdhury, Dean, Prudence International School, Panvel.
Perks of an ERP system in education
The number one benefit of implementing an ERP system is that it is cost effective. Basic management of a school/ college requires man power. Admission processes to fee collection, if done online, saves a huge bundle for the institute, which can then be put to use for other purposes.
Data of the institute can be managed effectively and efficiently without any fuss and can be customised to fit anyway; what's more, it is made available at any time with just a click of a mouse. This also ensures that the data that is being stored is safe and secure from prying eyes with the system tending to be a lot better than storing physical books containing sensitive information on shelves.
Institutes provide all the users with a unique login ID and password to access this facility. At any time, parents can seamlessly track all the information about their kids' progress report cards, registration fees, homework, internal assessment, health details, sports and extracurricular activities and more.
Other than a few technical glitches or minor human errors while filling up a form or information online, ERPs are way more precise and can be easily tracked and managed rather than having huge manpower that can create more mistakes. These systems are automated and, in many cases, pick up errors. It allows for a quicker management process and helps to focus more on education.
Homework, attendance, parent-teacher interaction, security management, leave/ attendance management are also some of the processes that can be taken care of easily by installing ERP systems in schools/ colleges.
How educational institutions use ERP?
India is catching up to the digitization frenzy. Many well-known schools and colleges are implementing Enterprise Resource Planning (ERP) software applications to reduce the management work of the institution. Another important feature of this application is that it brings students, parents, faculty members and management authorities on a familiar platform to discuss various issues of the institution.
Speaking heads of educational institutes as to what impact ERP has had on implementation, this is what some of them had to say:
Dr Jagpreet Singh, Principal, The Punjab Public School, Nabha
"We have recently tied up with a company called Detailed Assessment for continuous assessment of a child online. It enables a child to learn the art of taking an online exam. For school management program, we have taken help from Cloud 9, in order to facilitate management and administrative issues."
Dr. Rajasab, A.H. Vice Chancellor, Tumkur University
"Manual administration consumes a lot of time of the teachers as well as the administrator. Adopting new technology is the need of the hour. Some of what can be adopted in schools, colleges and universities are: Teaching pedagogy, integrating manual teaching with internet technology, audio visuals, practical experiments, virtual class rooms, continuous assessments instead of only term end exams, attendance monitoring system, maintenance of student records, fee payment, online employment opportunities, connecting students with teachers/ professors abroad, campus placements, arranging lectures on life skills, morality, confidence to face difficulties, distance learning and outdoor camps/ study tours abroad."
Brig. S.K. Sharma (Retd.), Pro Vice Chancellor, Northcap University, Gurgaon
"Adopting the ERP System helped make our university management efficient. It has helped the university improve the operations and make them manageable. The main advantages ERP provides are improved information access for planning and managing the university and improved services for faculty, students and other employees, resulting in low business risk, improved efficiency and less paper work."
Dr Niyati Chitkara, Principal, Chitkara International School, Chandigarh
"With the help of technology we have been able to run an online school inside a school! In classrooms, we take the help of technology in providing personalized learning. Our students undergo a variety of courses through MOOCs. They are given various assignments throughout the session, but it is left to them how they want to undertake them. One may give a video presentation, one may give a live project or it could be in the form of a mind map/ Flowchart. Technology has assisted us in giving freedom to the learner to choose the way he/she wishes to learn.
"We extensively use technologies like ERP system, Google Classrooms, Google Earth, Edmodo, Skype Sessions, TED Talks, Webinars and iTunesU in our school on a day to day basis. We have witnessed increased levels of participation and interest shown by the students in the learning processes."
Taruna Kapoor, Headmistress, Allenhouse Public School, Ghaziabad
"Our school is technology oriented and has a customized ERP which has been adapted to make the school management easier. There are many tasks which the institution is completing in an easier and paperless manner. These include circulars to the students, attendance of the staff and students, website maintenance, marking schemes, managing mark registers, declaration of results, data management, fees collection, library management, management of student records, staff data, staff salary, sending assignments and homework, keeping a track of students' progress record, data management in all the departments and day to day interactions with individual parents."
Dr Vidya Shetty Director-Higher Education, Presidency Group of Institutions
"It is important that educational institutions migrate to the Rep which is more of a spine to a growing institution. With stakeholders growing a lot more involved in schools, seamless transfer of information across stakeholders and society, information at the tip of the educator's table is a must. Analytics and student support systems go faster and are a lot more accurate with ERP."
Sudha Gupta, Chairperson, Presidium
"We have the ERP Initiative to help us with school management. The project is an online system to facilitate storage and access of information across our 108 branches (100 preschools and 8 K12 schools). It has been developed keeping in view the problems faced by multi-branch schools, where each branch is executing the processes as perceived by them and not as required by the head office. Optimum output can be reached only when all the branches are working as per set standards. This can be achieved by ensuring that all information reaches the stakeholders and is available to them during the entire course of the execution of a task, and is safely stored for the future.
"In case there is a change of sequence of tasks decided upon by higher policies and processes related to business, it has to be ensured that only updated and relevant information is available to down lines so that there is no confusion. The project covers HR, curriculum, events, administration, parent delight, and calendars. It includes the what, when, who (KRAs), and how (execution plan) of every task."
Saadhana Malik, Principal, Bodhitaru International School, Greater Noida
"We have adopted technology from day one and all our data concerning data management, fees collection, timetable management, attendance management of both staff and students and miscellaneous administration work is digitalised. We have adopted the latest techniques of e-learning in our classrooms too."
Karan Garg, CEO, IFW Techno Creations Pvt Ltd gave examples of the types of software available and how they work.
"Browser or web based school software solutions which can run on Cloud Model ie. internet are easy to implement and use. SchoolSAAS.com is an integrated cloud-based transaction platform for schools which comes with modules like student admission management, timetable management, library management, attendance management, employee hr payroll salary management, school exam mark sheets cce system and results management, fees & accounts management, homework assignment management etc. SchoolSAAS.com also provides advanced modules like online examination, e-library, stock/store tuck shop management etc. The software provides separate login facility by giving online student login, employee staff login, parent login and school administrator login. These logins can also be accessed through your personalized SchoolSAAS mobile app.
SchoolSAAS.com is by far the top solution in the market with best quality and fastest implementation guarantee. It also provides complete integration with banks and payment gateways for fee collection, mobile bulk SMS, email, bio-metric attendance machines and even provide mobile apps for schools integrated with SchoolSAAS.com. SchoolSAAS.com is developed on the concepts of an ERP (Enterprise Resource Package) model and covers each and every department of the school. It covers the systems followed by CBSE, RBSE, ICSE, HBSE and all other boards of education in all states of India. At present is has a strong presence in the states of Rajasthan, Madhya Pradesh, Haryana, Himachal Pradesh, Gujarat, Tamil Nadu, Delhi NCR, Uttar Pradesh etc. SchoolSAAS.com is a venture of No. 1 ICT Solutions Company of India, IFW Techno Creations Pvt Ltd. The company has experience and expertise of more than 12 years in elementary to higher education sector in India.
An example of ERP presence in the education industry in India was when she was hit overnight with demonetisation. The need for going cashless became of utmost importance for the day to day running of people's lives. Manisha Thakur a 30-year-old MBA in marketing and a certified techie from BITS Mesra, 31-year-old Viral Dedhiya, an electronics engineer from Shah & Anchor Mumbai and 32-year-old Mayur Jain, a Mumbai-based CA created OnFees an ERP which allowed parents make fee payments to various schools/ institutes online. Most institutes up until this point collected their fees in cash.
OnFees tied up with multiple educational institutes and learning centres in order to facilitate fee collection for them and payment for their students. The platform also allowed students to apply for admission to these institutions.
"This is like a marketplace aggregation model, where we are trying to solve multiple problems for various stakeholders," says Manisha.
Institutes could take the digital route for collecting fees in less than two days. "They could also collect cash/ DD from the backend and still have a daily consolidated report without any manual hassle," explains Viral.
Within two months of going live, 35 institutes got on board, including big names like Sandesh College, Nirmala Niketan, Guru Nanak Khalsa College, and YMT College, and over 70,000 registered students for fee payment.
They recently raised Rs.2.5 crore in growth capital from some HNIs to capture market share in Mumbai, at a Rs.10-crore valuation. Looking beyond Mumbai, the trio will take on other major cities by August this year.
Once ERPs are in place, the institute provides all the users with a unique login ID and password to access facility. Parents can track all the information about their kids' progress report cards, registration fees, homework, internal assessment, health details, sports and extracurricular activities. All this information can be seamlessly accessed by the parents any time. Most of the software modules installed in the applications are user friendly and interrelated to other modules. School and College management ERP Software applications have become very popular in society. Most parents inquire about these facilities prior to the admission of kids to their schools.
ERP vendors are consistently evolving to become more powerful, more affordable, and less complex.
Cloud-based ERP systems are now taking over the traditional methods of managing data and processes because of its various advantages. A cloud-based ERP solution provides enhanced data storage capacity, security and control. It also gives real-time access from anywhere and helps in quick, yet well-informed decision making. With this cloud-based solution, the institutions do not have to make expensive upfront investments in IT hardware and servers, nor worry about dedicating significant personnel resources to managing it. They are usually fast and easy to install compared to on-site deployments. Maintenance is much easier since the cloud-based ERP provider is responsible for keeping the technology up-to-date. Most importantly, with cloud technology, product enhancements are painless, and customizations and integrations automatically update with system upgrades which assures that the business is running with the most advanced capabilities.
There is a variety of school software in the market, use of which helps schools manage day to day running smoothly.
Valai School is one of the fastest growing school management software by The Valai Pvt Ltd, headquartered in Bengaluru. Catering to CBSE, ICSE, international curricula and state board schools across India, it is a very versatile cloud based online application. This cost effective solution is spreading rapidly even among the rural schools in India as well as in the urban region.
Providers of ERPs also talk about how ERP in education is changing the old and tested ways, which were done manually and were time consuming. They have ushered in a new faster and more precise method. Here is what some of them had to say:
Gaurav Mundra, Chief Executive Officer, EduCommerce Technologies Pvt. Ltd.
"If we talk about school administration, there are three major categories of school software:
Traditional ERP systems – These are large enterprise applications requiring dedicated hardware, software licenses, team and are high on CAPEX and OPEX. But they get a lot of stuff done. They are usually suitable for managing internal workflows of large schools. (Eg. Fedena)
Simple apps – These are communication only software for sending messages to parents/students; suitable only for messaging and need other software for school to manage all functions (Eg. Teno)
Hybrid solutions – These software offer the best of both worlds where you get all workflow management facilities (attendance, fees, exam, time-table etc.) in addition to omni-channel multi-media communication (fees reminders, messages, circulars, home-work, images etc.) (Eg. Myly); appropriate for all levels of schools as they have low CAPEX and OPEX."
Mr. Shufyan Ghani Khan, CEO, Student Tonic
"We cannot deny the fact, that technology is the utmost need of today's world and automation in every sector has not only increased efficiency and saved time but has undoubtedly made things very simple and transparent to all its stakeholders. Be it hotel industry to pharma industry, E-commerce to E-learning, ticket booking to transportation or banking to ATM service… technology is everywhere and in everybody's life.
Some advantages of an ERP based school using SchoolTonic are:
Online Application, Student Admission, Student Information, Student Promotion, Daily/Periodic Attendance, Fee Allocation & Collection, Examination Configuration to Marksheet Creation, Dynamic Marksheet Builder, Timetable, Syllabus Management, School Diary, Reports, Mobile Application, Smart SMS.
Apart from the above, School ERP provides many other facilities, such as library, payroll, inventory, hostel, accounting, transportation, and front desk management. This gives us a clear idea that school management software is a boon for schools."
The Future
Research firm Gartner Inc. estimates that the enterprise application spending in India (which includes spending on ERP) will grow from $2.04 billion in 2016 to $2.39 billion in 2017, an increase of about 17%.
ERP vendors are consistently evolving to become more powerful, more affordable, and less complex. Mega-vendors such as Oracle and SAP have a major share of the ERP market, but newer companies are nudging their way into the space with Software-as-a-Service (SaaS) options that are changing the game.
As more devices and products become connected to the internet, more data can be automatically funnelled into the ERP system. This gives better supervision over things and harnessing this data could prove beneficial not just in the field of education but across all industries.
This article was originally published in the June 2017 issue of ScooNews magazine. Subscribe to ScooNews Magazine today to have more such stories delivered to your desk every month.
5 Computer Exercises You Can Teach Your Students in School for Better Computer Literacy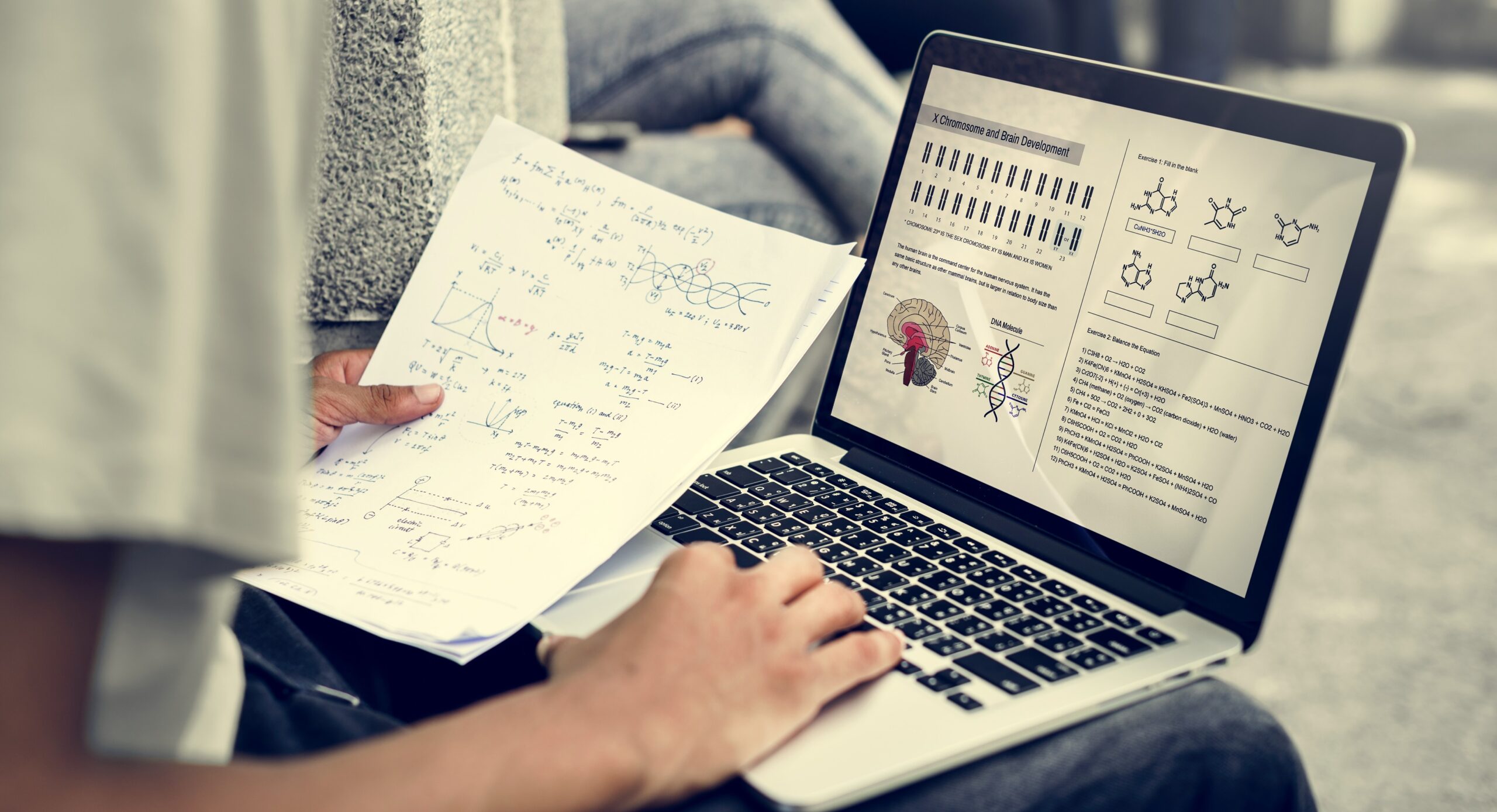 As the world observed Computer Literacy Day this past Saturday, December 2nd, we must discuss how Indian schools can take proactive measures to enhance computer literacy among students.
Computer literacy is the ability to use computers and related technologies effectively and efficiently. It is a vital skill for children to learn today, as computers are ubiquitous and indispensable in almost every aspect of life. Here are some reasons why computer literacy is important for children to know:
Cyberbullying and cybercrimes: As more and more children use the internet and social media, they are exposed to the risks of cyberbullying and cybercrimes, such as harassment, identity theft, fraud, and hacking. Computer literacy can help children to protect themselves from these threats, by teaching them how to use online security tools, such as passwords, antivirus software, and encryption. It can also help them to recognize and report cyberbullying and cyber crimes, and to seek help and support when needed.
Artificial intelligence (AI): AI is the technology that enables machines to perform tasks that normally require human intelligence, such as learning, reasoning, and decision-making. AI is transforming various fields and industries, such as education, health care, entertainment, and transportation. Computer literacy can help children to understand and interact with AI, by teaching them how AI works, what its benefits and limitations are, and how to use it responsibly and ethically.
School curriculum and career opportunities: The school curriculum and the job market are increasingly demanding computer literacy skills, such as coding, web design, data analysis, and media creation. Computer literacy can help children to excel in their academic and professional pursuits, by teaching them how to use various tools and software that are relevant and useful for their learning and work. It can also help them to explore and discover new interests and passions, and to develop their creativity and problem-solving skills.
However, many schools are behind in teaching students about actual tools and software that they must know. They are only taught the basic HTML, MS Office, and some redundant software which are now becoming obsolete. They must teach students beneficial software and exercises, such as:
Coding basics: This exercise introduces students to the fundamentals of programming, such as variables, loops, functions, and logic. Students can use online platforms such as Code.org, Code For Life, Microsoft MakeCode, Machine Learning for Kids, or Scratch, these are free-to-use tools available to create interactive games, animations, and stories using block-based or text-based coding languages.
Web design: This exercise teaches students how to create and design their websites using HTML, CSS, and JavaScript. Students can use online editors such as Codemoji, Weebly, Adobe Express, Google Sites, and WordPress.com to write and run their code and see the results in real-time. They can also learn from tutorials and examples on YouTube.
Media creation: This exercise encourages students to express their creativity and communication skills through digital media, such as images, videos, and podcasts. Students can use online tools such as Canva, Pixlr, Storybird, Padlet, and Tellagami, to edit and create images, WeVideo or Animoto, VN or Photogrid to edit and create videos, and Spotify, Anchor or SoundTrap to record and produce podcasts. They can also share their media creations with their peers and teachers on online platforms.
Online research: This exercise trains students to find and evaluate information from various online sources, such as search engines, databases, and websites. Students can use online tools such as AI Tools named Bing or ChatGPT to search for information on different topics, Google Scholar or Zotero to generate citations and references, and Grammarly to check and improve their writing.
Digital citizenship: This exercise educates students about the ethical and responsible use of technology, such as online safety, privacy, and cyberbullying. Students can use online resources such as Common-Sense Education or The Achievery to learn about the best practices and guidelines for being a good digital citizen. They can also participate in online discussions and activities that foster digital citizenship skills and awareness.