Top 3 Reads for November
Here's a list of the three books you need to read this November!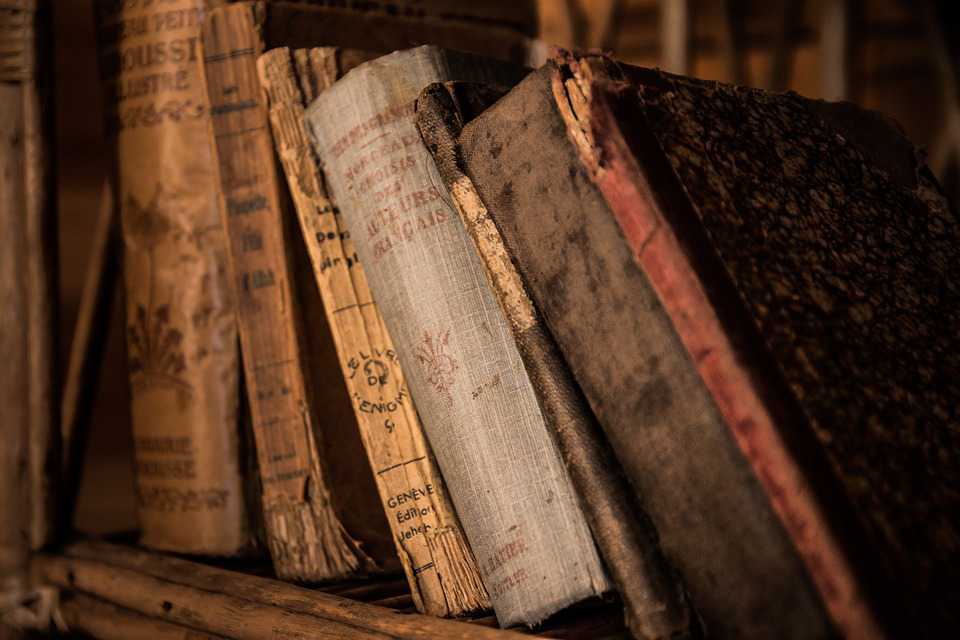 Team ScooNews brings you the three must-reads for this November!
Dr Jagdish Gandhi: The Quality Education Icon! By Dr Dheeraj Mehrotra
The book captures the life, philosophies and mantras of Dr Jagdish Gandhi, the exemplar, with great precision making it an interesting read. Flipping one page after the other feels like a journey into the mind and life of Dr Gandhi. His belief in unity and peace through quality education is encapsulated through his journey as an educator and human being.
A lesson for mankind in reference to focusing on the four pillars of education standing erect for healthy spiritual growth. The book urges its reader to look beyond marks and grades. Gandhi's belief in the upliftment of society is reflected in the credo 'The Earth is but One Country and mankind its citizens'.
Kites In A Hurricane: Startups from Cradle to Fame By Rishi Kapal
A thought-provoking compilation of the journey of startups. Rishi Kapal has used his experience and introspection with startups and has penned down the most intricate details of the waves that come crashing on the shores of a startup. His thorough understanding of the startup ecosystem reflects in the book through the step-by-step guide helping entrepreneurs in their voyage to success.
The two chapters that will be the most helpful to readers are Face in the Dark and Make Me, Break Me, Remake Me. Kapal's wit as a writer moves his readers and makes them introspect, check and realise the mistakes and improvements that they, as an entrepreneur, are and were going through.
An excellent read with Kapal's experience with over 500 startups, it also narrates the use of technology and entrepreneurial systems by successful companies, in an innovative manner to solve the problems they faced on their entrepreneurial journey.
Become 'Employable' Rather Than Just 'Qualified' by Dr Anand Wadadekar

If you're a student or a parent whose child is suffering in the waters of career confusion, then this book is the perfect guide for you. The carefully selected articles clarify the meaning of career and provides meaningful career management suggestions. An easy and thoughtful guide for graduate and postgraduate students.
Wadadekar has inculcated psychological theories, his experience and research to deliver a book that will help its reader to look for respectable jobs and enhancement in their career. It is a helping hand for parents to be mentally prepared for their child's journey in the career sphere parallel to the changing times. An interesting read, indeed. The heart of the book is its first chapter as it lays down the foundation, explaining complex issues with simplicity.
Sarala Birla Gyan Jyoti honoured with prestigious 'Climate Action Project School of Excellence' Award
Only 250 schools globally were recognized because of their intense work on climate education in a whole-school approach. The recognition was awarded by Cartoon Network Climate Champions and Climate Action Project.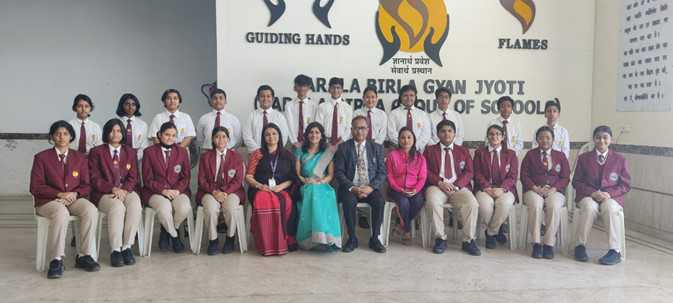 Sarala Birla Gyan Jyoti in Guwahati, India, was awarded the Climate Action Project School of Excellence. Only 250 schools globally were recognized because of their intense work on climate education in a whole-school approach. The recognition was awarded by Cartoon Network Climate Champions and Climate Action Project.
Cartoon Network Climate Champions is a climate change awareness initiative that sets out to inspire kids to take on daily challenges that collectively can make a big difference to the health of our planet. It has been developed in collaboration with WWF, a world-renowned environmental organization.
Climate Action Project is a free, global education project that was launched by Take Action Global, an education non-profit based in the USA, involving 2,700,000 teachers and students across 146 countries. The project aims to help students learn about the climate crisis in authentic ways and disseminate solutions online. The recognized schools submitted their work for the past year and met extensive criteria, including a school-wide commitment to climate education and student solutions.
Sarala Birla Gyan Jyoti has participated in global projects RiseUp4SDGs (India), Let's Be Human, Be One (Serbia), LeapEd Global Learning – Climate Change (Malaysia), the 17 Sustainable Development Goals competitions, implementing the three R's schoolwide and planting gardens in the community, at home and school. Students committed to training to become active Global SDG Ambassadors to raise awareness during virtual Student Hubs with 21 other countries. Students also actively collaborated with students in Brazil, Croatia, South Africa, Sweden and the UK in task-based projects. Currently, all Climate Change projects are student-led.
The selected 250 Climate Action Project Schools of Excellence were announced on 4 November 2021, during Climate Action Day, an annual online live event attended by 250,000 people globally. The event speakers included HRM Prince William, President James Alix Michel, Seychelles, Rick Davis, NASA, Matt Larsen-Daw, WWF, HRM Princess Esmeralda, Belgium, Juan Pablo Celis Garcia, UN Environment Programme, and other world leaders and climate scientists.
The winners were announced by Dan Russell, the voice actor behind several characters in Cartoon Network global hit series The Amazing World of Gumball, and Nandi Bushell, an 11-year-old musician, an influencer, and passionate climate advocate.
Statement by HRM Prince William "We need youth's creativity to repair our planet. We need students to invent and to innovate – to think beyond where we are now and to be optimistic about our future."
Statement by Koen Timmers, Climate Action Project: "Young people have the capacity to do more than learning about climate change. They all can come up with solutions, take small actions, and inspire others to change their lifestyles."
Statement by Dr. Jennifer Williams, Climate Action Project: "Our community of educators has come together in support of climate education for all. We are committed to ensuring students have access to information, ideas, and opportunities to take action for the planet, and, today, these Schools of Excellence are leading the way for the entire world."
Statement by Dr. Diganta Halder, Principal Sarala Birla Gyan Jyoti: "Stopping Climate Change has become a critical issue that needs to be addressed by every human being, but even more importantly in our schools. Students should be aware of Climate Action and the importance of achieving the goals set by the United Nations for peace and prosperity for all by 2030 and to become leaders of impact in the future."