Top 5 Virtual Reality and Augmented Reality Apps that are making learning interactive & engaging
VR & AR help students & employees in grasping the things practically. These technologies connect learners with a completely new way which is more fun and engaging for them & it boosts retention.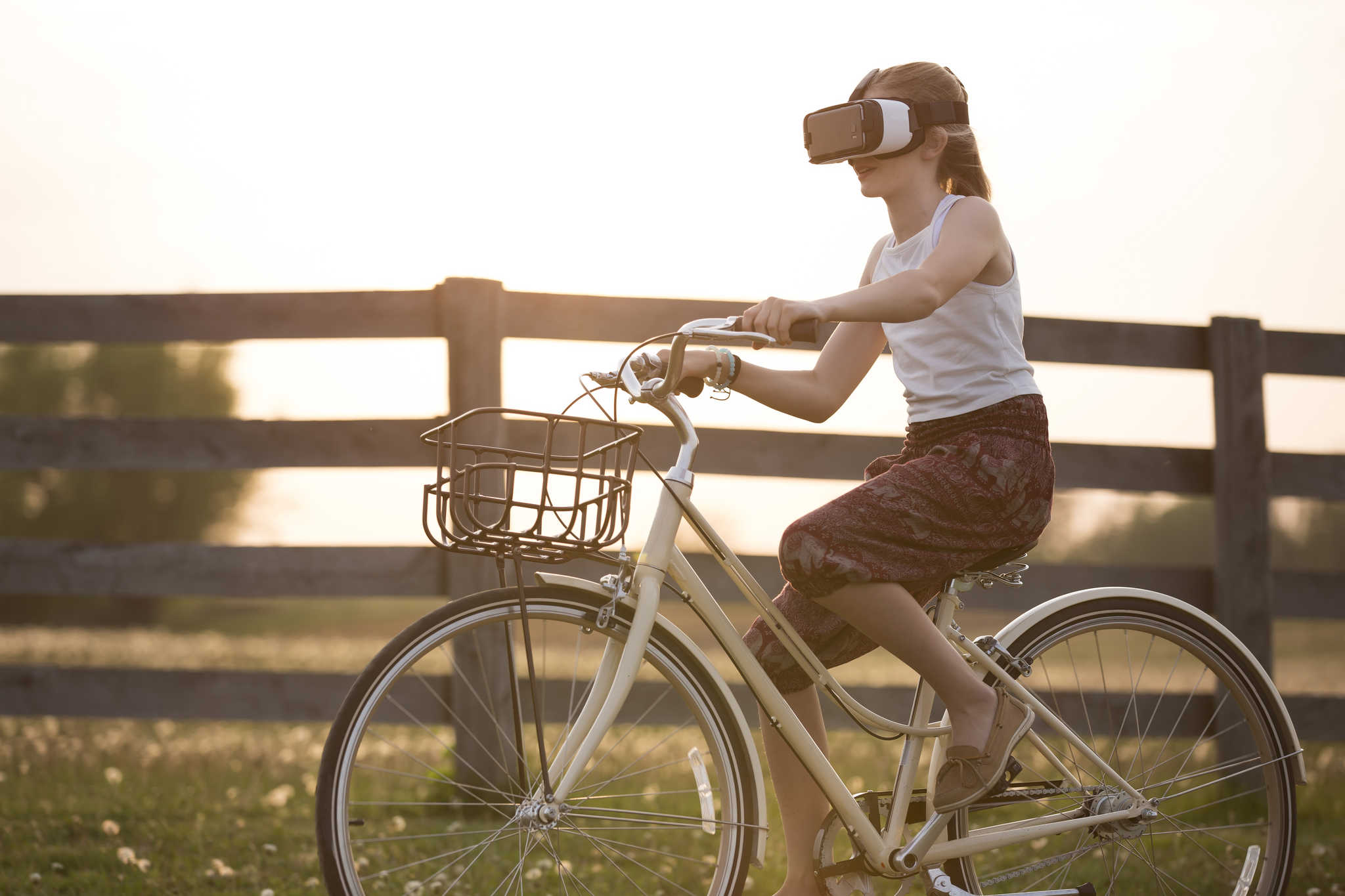 Today virtual reality & augmented reality are garnering a lot of attention. They are indicators of development in the field of technology. Virtual reality is a computer generated recreation of real life situation. Augmented reality layers such computer generated enhancements are real, meaningful & interactive. It is used to display score overlays on telecasted sports games & pop out 3D email, photos on mobile phones. The VR & AR have now become part of many institutes and corporate sector. VR & AR help students & employees in grasping the things practically. These technologies connect learners with a completely new way which is more fun and engaging for them & it boosts retention.
Here are the top five apps which are very beneficial in practical learning & training and are already creating a benchmark in their field:
Edorble
Based in Santa Barbara, California, Edorble is making online learning and meetings more personal, playful and powerful with the use of emerging 3D/VR technologies across all devices. Edorble's vision is to change the way people communicate and collaborate in the online education and corporate meeting space. 3D environments are known for being able to bring a sense of presence and immersion to online interactions. Edorble is making a 3D world that is built for collaboration and which will leverage next-generation VR hardware. The students, colleagues, or friends can come together to chat, discover, and look at content together. Currently teachers and students from 28 countries across the globe are using Edorble platform. Edorble has been recently updated to be cross platform on PC, Mac and VR. Edorble has also received an award by Reimagine Education.
Study Marvel
Study Marvel is an augmented reality platform for K-12 Segment which lets users explore, visualize and save digital models, image, video, hyperlinks in the physical space and superimpose storyboards and lessons practically anywhere on any object. Immersive Chemistry by Study Marvel is an Augmented-Reality (AR) based educative booklet. It is loaded with superior 4D interactive features for improved classroom training. It wants to make reading and learning fun by providing high-quality AR display and interactive animation. It is interactive & Social-Media Compatible. Study Marvel has been featured as top 50 edtech startups to look at in 2017. Study Marvel launched alpha version on 23rd April 2017 and got pivoted to an AR platform model.
Simulanis
Simulanis has developed immersive and interactive products and platforms in Augmented Reality, Serious 3D Gamification and Blended e-Learning to facilitate learning within the technical engineering education domain for the students and graduates of engineering branches in universities. Simulanis started with a vision to revolutionize engineering learning with their app named SARAL. The app solves the pain-points of engineers (students, graduates, professionals) who experience difficulty in effectively visualizing & conceptualizing complex engineering subject matters like; diagrams, schematics, drawings, laboratory experiments, technical site operations etc. In April 2016, Simulanis won a Science and Technology Entrepreneurship, Innovation, Strategic and Leadership Excellence Award from the National Science and Technology Entrepreneurship Development Board (NSTEDB), Department of Science and Technology, Government of India. In June 2016, they were named the Tech Business of the Year 2016 from ASSOCHAM India. In August 2016, recognizing their innovative product offering, Simulanis once got acclaimed by the Government of India and won a grant to further their work of revolutionizing learning, skilling and industrial training in India.
Ahhaa
Based in New York & India, Ahhaa is an inner growth platform that helps people to deal with life challenges and feel clear & awesome through Ahhaa Space and Ahhaa App. Ahhaa spaces are powered by Virtual Reality content through Ahhaa app, artificial intelligence and unique life design program comprising Insights, Inspiration, Music & Meditation. The Virtual Reality content in Ahhaa space are specifically designed to bring immersive transformative life learning along with unique tech powered wellbeing zones all meant to impact the individual to stress free, happier life. Ahhaa A.I is attuned to grow the E.I (Emotional Intelligence) in one & all. Ahhaa was launched by Oscar winner A.R. Rahman. Ahhaa is set to launch 30 spaces between India & US this year of 2017. Brooklyn Chambers of Commerce, CUNY, MIT Pune, Cambridge Press, HCL are among few that are already either impacted by Ahhaa or bringing in the spaces and many more hospitals, colleges & large organizations are in the process. In March 2017, Ahhaa was invited to present on Ahhaa Space & mind growth at the United Nations, New York and subsequently to create Ahhaa Space in a UN building in New York.
ChangeMyPath
Based in San Francisco, USA, ChangeMyPath is taking online education and job skills training to the next dimension by facilitating user-friendly tools for creating rich and exciting 3D Games and Simulations for your training content. Employees can be provided training on their mobile devices or any web browser, whenever and wherever they choose. Employers can collect data on how effective their training curriculum is, as well as the personal aptitudes of their employees. This app enables employees to really learn and remember data. The employers can use the data to evaluate and improve the success of training. It consequently drives employee's retention and lowering churn. It is doing the same for education & job skills training what Wikipedia did for information. ChangeMyPath recently signed agreement with multi-billion dollar company with 9000 employees focused on fire and safety equipment. They will be using company product to train new employees.
About the author:
Rishi Kapal is the CEO & Global Strategist of EduGild. Rishi's career spans various strategic and leadership roles in sales innovations and operations, marketing, business development, people management and corporate strategy with leading Indian and Multinational organizations. He is an international speaker, author and a specialist in startup scale-ups, transition management and leadership enhancement.
11 Free Mental Health Courses for Teachers
These free online courses on mental health will help teachers continue their development and improve the lives of their students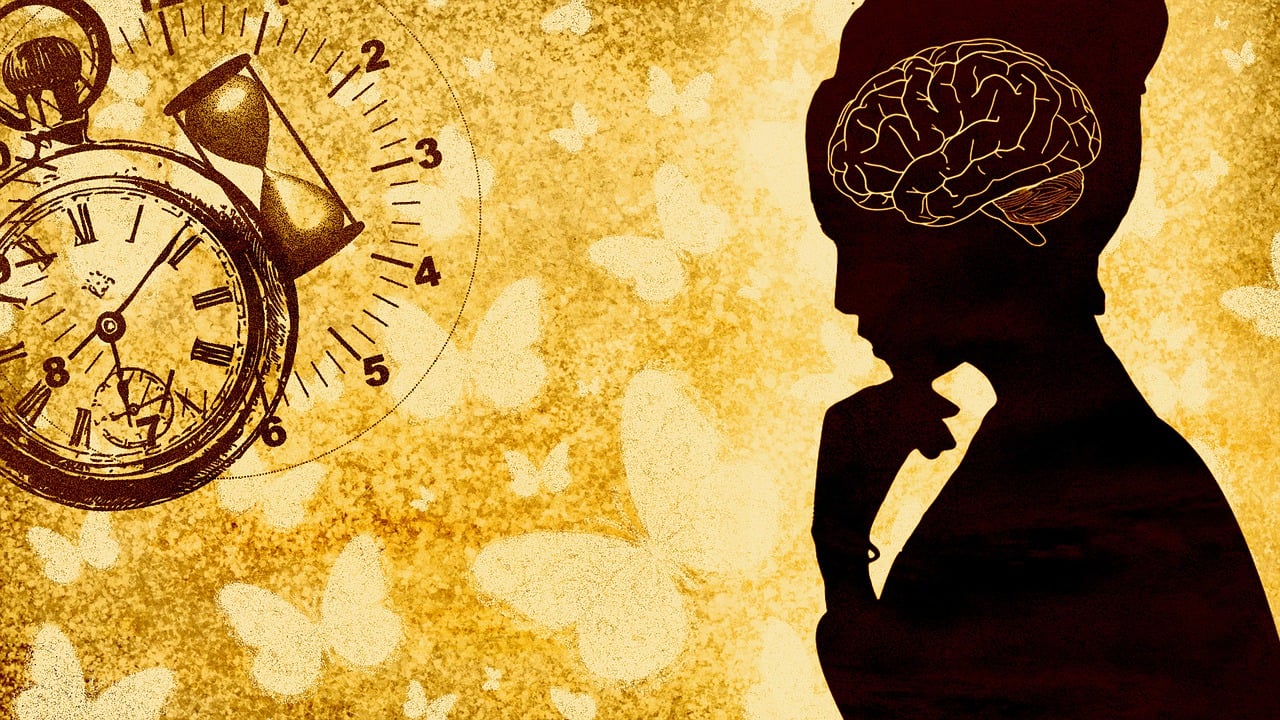 This article is a compilation of free mental health courses that seek to inspire teachers on handling mental health issues and provide mental health education and become better counsellors. 
What is mental health?
Mental health refers to people's cognitive, behavioral, and emotional well-being. It can be defined as a state of well-being in which an individual recognizes his or her abilities, can cope with everyday stresses, work productively, and contribute to their community.
"You don't have to be positive all the time. It's perfectly okay to feel sad, angry, annoyed, frustrated, scared, and anxious. Having feelings doesn't make you a negative person. It makes you human."

Lori Deschene
This article covers free online mental health courses. Some of these are available with free certification whereas a few allow you to learn for free, and charge a fee for the certificate.
Be There Certificate
The Be There Certificate is a free, self-paced learning experience designed to increase mental health literacy and provide the learner with the knowledge, skills, and confidence needed to safely support anyone who may be struggling with their mental health.
The Be There Certificate is offered by Jack.org, a Canadian youth mental health charity, in partnership with the Born This Way Foundation.
You can download a PDF of your certificate after completing all six modules of the free Be There Certificate online course.
Introduction to adolescent mental health
This course aims to raise awareness of mental health and a range of adolescent mental health problems. It has been designed with the latest research evidence in mind. It aims to provide you with the tools to explore different approaches which will help you reflect on the different ways that you can identify a young person who is struggling and consider how they can access support.
You will get a free Open University digital badge for completing the course and passing the quizzes! The badge can be displayed, shared, and downloaded as a marker of your achievement. 
Managing Happiness
What is happiness? What makes you happy?' Can you get happier through study and effort?
This, Harvard University designed course, answers these questions and shows you how you can use the answers to build a happier life. It introduces you to the modern science of human well-being and shows you how to practice it.
While the course is free to attend, you can get a verified certificate for $149 (on edX).
"Over the course of the past decade, there's been increased willingness to recognize mental health as an essential part of one's well-being."

Nicole Spector
Mental Health Training for Teachers
This free online training course will help you identify mental health issues in adults and children in a school setting.
This course trains you to recognize mental health problems in colleagues or students in a school setting. When you recognize mental health signs or symptoms, you can offer help or refer them to professionals. This course discusses the complexity of mental health and equips you with the skills to support others to manage their mental health effectively.
A digital certificate is available on successful course completion for €21.00.
Making sense of mental health problems
In this free course, Making sense of mental health problems, you will learn about how key perspectives in the field have made sense of mental health problems. By directly relating key perspectives to a case study, you will reflect on how the medical perspective, psychological perspective, and social need perspective come to make sense of mental ill-health.
A free statement of participation is issued on completion of this course.
The Science of Well-Being
This course by Yale will engage you in a series of challenges designed to increase your own happiness and build more productive habits. 
As preparation for these tasks, the instructor reveals misconceptions about happiness, annoying features of the mind that lead us to think the way we do, and the research that can help us change. 
Enrollment in this course is free, however, certification is available on a paid basis.
Supporting children's mental health and wellbeing
After studying this course, you should be able to:
understand the influences on mental health in young children aged 0–5

identify the factors that contribute to good mental health in children

explore national and global influences on children's mental health

develop knowledge about strategies and interventions to improve mental health in children

examine how adults and society can support children's mental health and well-being.
Enrolling in this course will give you the opportunity to earn an Open University digital badge. Badges are not accredited by The Open University.
"Things not to say to someone with mental illness: Ignore it. Forget about it. Fight it. You are better than this. You are overthinking."

Nitya Prakash
Suicide Prevention
This course explores the science of suicide research, prevention, and intervention.  
Topics will include terminology, epidemiology, historical and contemporary theories of suicide, modern approaches to suicide research, empirically supported approaches to prevention and intervention, and the lived experiences of those with suicidal thoughts and attempts.
Enrollment in this course is free, however, certification is available on a paid basis.
Teach Mental Health Literacy
In this course, educators will learn how to apply this classroom-ready, web-based, modular mental health curriculum resource as well as develop their own mental health literacy. 
Educators can then use this resource to successfully address mental health-related curriculum outcomes designed to be delivered by teachers to students aged 12 to 19.
Participation in this online course is free. An optional certificate of completion is available for $50 (Please select this option when you register as it cannot be selected once you finish the course).
Talk to Me: Improving mental health and suicide prevention in young adults
This course will help you learn strategies to improve the mental health of young people in your life, recognise concerning behaviours, and feel better prepared to have conversations about mental health.
Key topics in this MOOC include understanding contributing factors to poor mental health, how to talk about addressing poor mental health, and strategies to increase mental fitness.
Enrollment in this course is free, however, certification is available on a paid basis.
Mental Health and Nutrition
Interested in the fascinating interrelation between food and brain health?
This course is for you! This course is based on world-leading research into the links between nutrition and mental well-being. The course will cover evidence supporting the premise that eating better, and taking additional nutrients when appropriate, can improve mental health for many people.
Enrollment in this course is free, however, certification is available on a paid basis.