These Puppeteers Share How to Teach Kids Creatively During Lockdown
These Indian Puppetarians created a Coronavirus info video for kids, and shared some great ideas for this lockdown period to be entertaining and informative.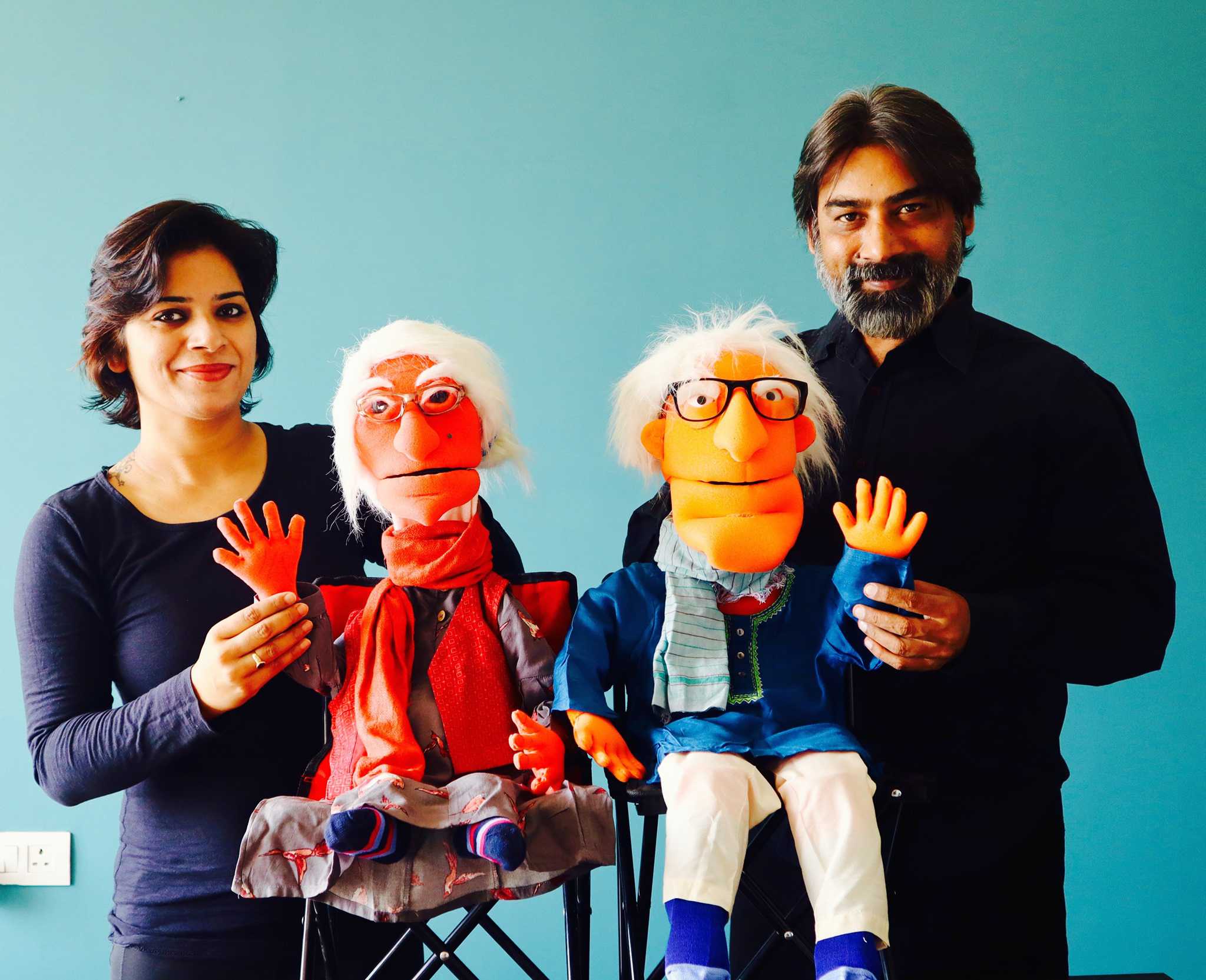 It's wonderful to see people from all walks of life coming forward and using their talents to support the community during this massive lockdown. Take 'The Puppetarians,' for example. This unique Puppet-Performance team based out of Mumbai recently released their video for toddlers interacting with them about the pandemic and explaining how they need to take care of themselves.
ScooNews got in touch with Sangya Ojha and Hashim Haider, the Founders of 'The Puppetarians,' to understand their views and ideas on keeping kids busy, entertained and informed while they are quarantined and in most cases, bored.
Excerpts below:
Tell us about your journey so far.
We are 'The Puppetarians,' who auditioned separately and got through a rigorous training process for being puppeteers in Galli Galli Sim Sim. After many years of performing these puppet characters that children love, we started our own puppetry initiative 'The Puppetarians.'
Today, we create entertaining and educational content for television and OTT (Over-The-Top Media Service) platforms. We create live theatrical puppet plays and tour everywhere presenting our shows for children, teachers and families in schools and theatres. We also train children, teachers, parents and artists in the art and craft of puppetry through our puppetry workshops.
How has been the response to your recent puppet video that spreads awareness about Coronavirus among kids?
The video is doing really well, within hours of posting it online, it was shared by many people in India and abroad. Not just parents, but teachers, educational and children welfare pages, doctors, wellness centres' pages, social influencers, media platforms, etc. shared it on their respective portals.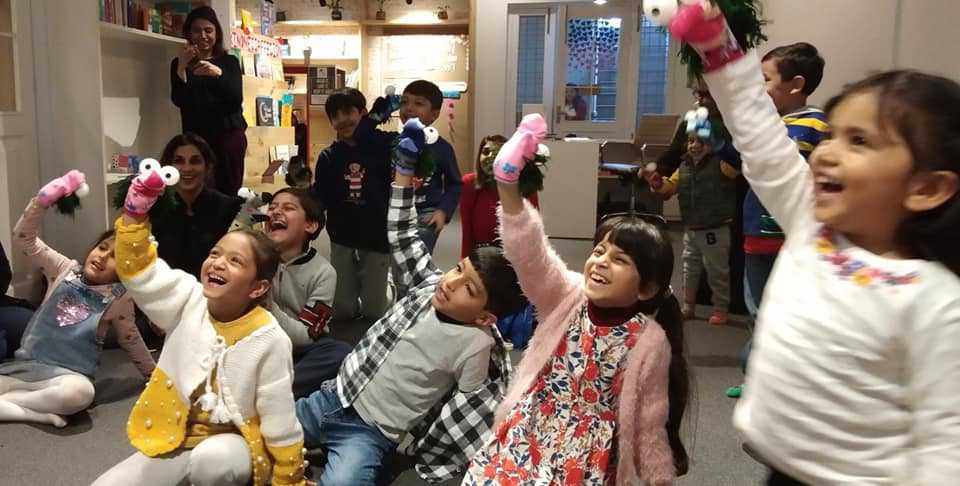 What made you think of using puppetry to explain Coronavirus to children?
Although there are a lot of videos online regarding Coronavirus, nothing specifically is made for children. We noticed this after seeing parents around us struggling to explain to their kids about this pandemic. Either it would scare the little ones or it was difficult for them to understand.
So when we planned to make a simple video directly talking to the kids, we knew it has to comfort them while making things clear about the deadly virus. We've mentioned washing hands, maintaining social-distancing, etc. in a rather friendlier and soothing way.
Most importantly, what we wanted to tell the kids right now is that they are safe at home, and their parents are also safe, so they don't need to worry.
Share a little about your main character, Tara. Is she kids' BFF, already?
We think so! You can see her interviewing children about worrying issues like bullying in our videos. Almost every puppet show that we produce has an important message for children like Safe-Unsafe Touch.
Is teaching kids using art and craft easier and more fruitful?
We believe that teaching creatively takes the pressure off the teacher and the students alike. It's in this happy and healthy environment that true and effective learning fosters.
These days educators are looking for newer and more interesting ways to educate children and it's a very welcome trend worldwide. Puppetry involves various kinds of arts within itself, be it craft, music, dancing, storytelling, acting, voicing and so on. Whether children are watching a puppet play or they are making and playing with it, the process ultimately boosts their creativity and imagination.
During one of our shows, a child ran and hugged a puppet character Hashim was playing and they kept hugging for a long time. His mom told us that he was an introvert, shy child and he probably connected with the puppet who was also a quiet-shy character. It was a very moving moment for all of us.
How can parents help kids make their own puppets at home?
Making simple puppets with materials easily found at home can be a very creative and engaging activity for children. And the creative process doesn't just end after a puppet is made. Then parents and children can think of a story to do with the puppets they've made. Add music and songs to it and then present it as a show for the family. Some easily prepared puppets are:
1. Sock Puppets – created with socks, some TT balls or Pom Pom balls for eyes, black bindis for eyeballs and paper or wool for hair. Be creative and use what you have at home to give your sock puppet a unique look and character.
2. Spoon Puppets – use a plastic spoon or a wooden ladle and draw eyes and mouth at the back. Give it hair and clothes.
3. Finger Puppets made from Pipe Cleaners – twist and turn colourful pipe cleaners to fit on your finger. Add pom pom balls to make a face and give it googly eyes
Lastly, why, according to you, we should motivate kids to take up art and craft during this lockdown?
Because they're a great tool for personal development. For example, if we indulge them in anything like puppet-making, it'll allow them to showcase their self-expression as they indulge themselves in planning the features and clothes of their dear puppet. Moreover, their ability to start and complete a task will get polished, especially when they don't have a set school/outdoor sports schedule.
Know more about The Puppetarians at www.thepuppetarians.com, https://www.youtube.com/watch?v=yC6Lt_D0oqI
Image Courtesy: The Puppetarians
This Young Woman From A Tribal Village Is Teaching The Children While Schools Are Closed
The only graduate of a Tamil Nadu village has volunteered to teach the children of the village while the pandemic persists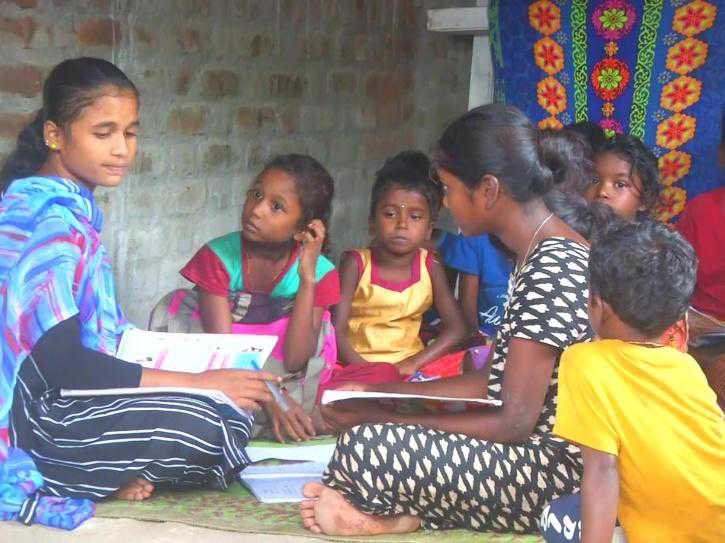 Where the digital network failed these tribal children in the southern part of India, their own stood to support them. Sandhya volunteers in teaching the kids of her village, Chinnampathy in Tamil Nadu. She is a graduate of B.Com, she is the only person from her village to have graduated college. Sandhya told India Today, "If it rains, we can't go to school. We only have one bus to our village and so after a certain age, people drop out of school."
Having gone through struggles herself, Sandhya knows how important a teacher and school is for growing children. So she volunteered to teach the children by herself, so they don't lag behind due to school closure. Sandhya said "When I was a child, I had no one to help me study. These children here have me to help them study."
One must ask the children from a remote rural or economically backward area, how it feels to not have the proper learning opportunities. The pandemic took more than the ability to roam about freely, it snatched away the ability to go to school for children on a global level. While it is easier for families with better income to support their child's online learning, most rural and financially challenged families are struggling.
The Indian government did start many projects for such students, but even learning via a television channel or free online course needs some basic gadgets and network connection. Many remote villages, like the tribal village, Chinnampathy, can not find enough network strength to have their children sit in front of a television and learn via the education channels.
On being asked how her classes are enduring she said, "The children come and ask me very freely all their doubt and they are not afraid of me. I see these children learning well and answering all the questions when I ask them."
Youth like Sandhya, who appreciate and signifies the work educators do and want to help the cause, are the future of the education sector!