Calling Underprivileged Kids 'APNE,' This Delhi Teen Runs Free School For Them
Delhi's Armaan Singh Ahluwalia, an 11th-grade student, runs a free school for street kids in his locality.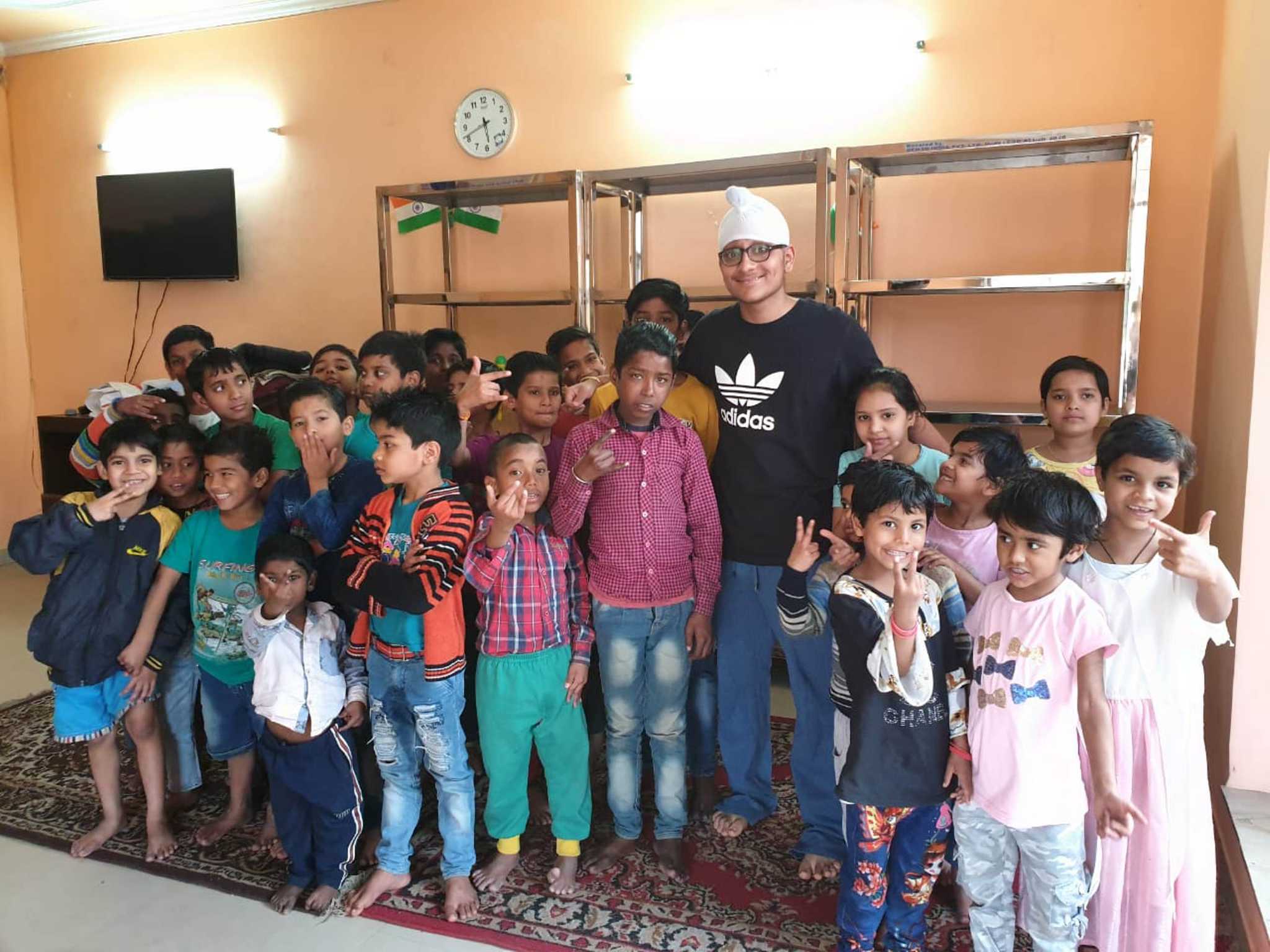 As a little boy, Armaan Singh Ahluwalia was filled with curiosity and empathy when he saw some small kids on the streets who were begging, from the window of his car. By the age of 12, Armaan was determined to do something for the upliftment of the underprivileged kids in his locality. He shared the thought with his mother, Dr Tarvinder Kaur Ahluwalia, regarding opening an education centre that could specifically cater to this section of the society. His mother, seeing his innocence and the keenness, decided to support her son in this noble cause. So, while kids his age spent time relaxing and playing after their school, Armaan put efforts in developing this small space that now teaches more than 200 street kids.
Welcome to 'Apne' – a learning centre located at a prime location in Noida.
Today, Armaan has turned 17 and studies in 11th Standard of the Delhi Public School, RK Puram. His story of silently working on this project and creating value is pretty inspiring and has resulted in helping some children reclaim their basic right to education.
At 'Apne,' 25-30 students report daily and this number rises up to 40 during the weekends when Armaan and his family spend five to six hours teaching them. His students call him "Teacher Bhaiya" who doesn't just share his food and pocket money with them but also discusses everyday experiences to make learning an interactive two-way process.
Armaan says, "I absolutely love the company of these kids. I think the school is truly changing their lives as the attendance is ever-increasing that has even encouraged us to exceed the building up to three-floor."
"Every time I'm with them, I feel a breath of fresh air touching my soul. We spend time not just studying the course books but also playing brain-games, debating on current topics, and learning from our daily practices," he adds.
What's even better about studying at 'Apne' is its cricket and football matches, other athletic sessions, and dance rehearsals that make sure the students are involved in co-curriculum activities every month.
While the story sounds inspiring and amusing, Armaan has to make serious efforts to balance his time managing his high-school studies simultaneously. This thoughtful boy has removed TV, all kinds of electronic games and other entertainment mean from his study room so he can spend enough time with his school books. "Considering I have to appear for board exams next year, I have sacrificed these pleasures to flourish my career while receiving ultimate satisfaction working at 'Apne.'" he signs off.
As far as his mother, Dr Ahluwalia, is concerned, she's extremely proud of her son. She gives her undivided attention and time to this initiative, takes care of food, uniforms and other requirements when Armaan is busy in his studies. It's most probably the constant support of his family that helped 'Apne' perform well in a short span of time.
Apart from this, Armaan also receives help from the Resident Welfare Association that regularly donates stationery, books and uniforms to his school. In fact, many of Armaan's friends, too, donate food and stationery to the school and have started celebrating their birthdays with his students!
If you've such inspiring stories around you to share with the world, write to us at [email protected]
Archana Surana to represent India at the CUMULUS Global Association
Archana Surana, Founder & Director of the ARCH College of Design & Business, has been elected to the 8th CUMULUS Executive Board (2022-2025).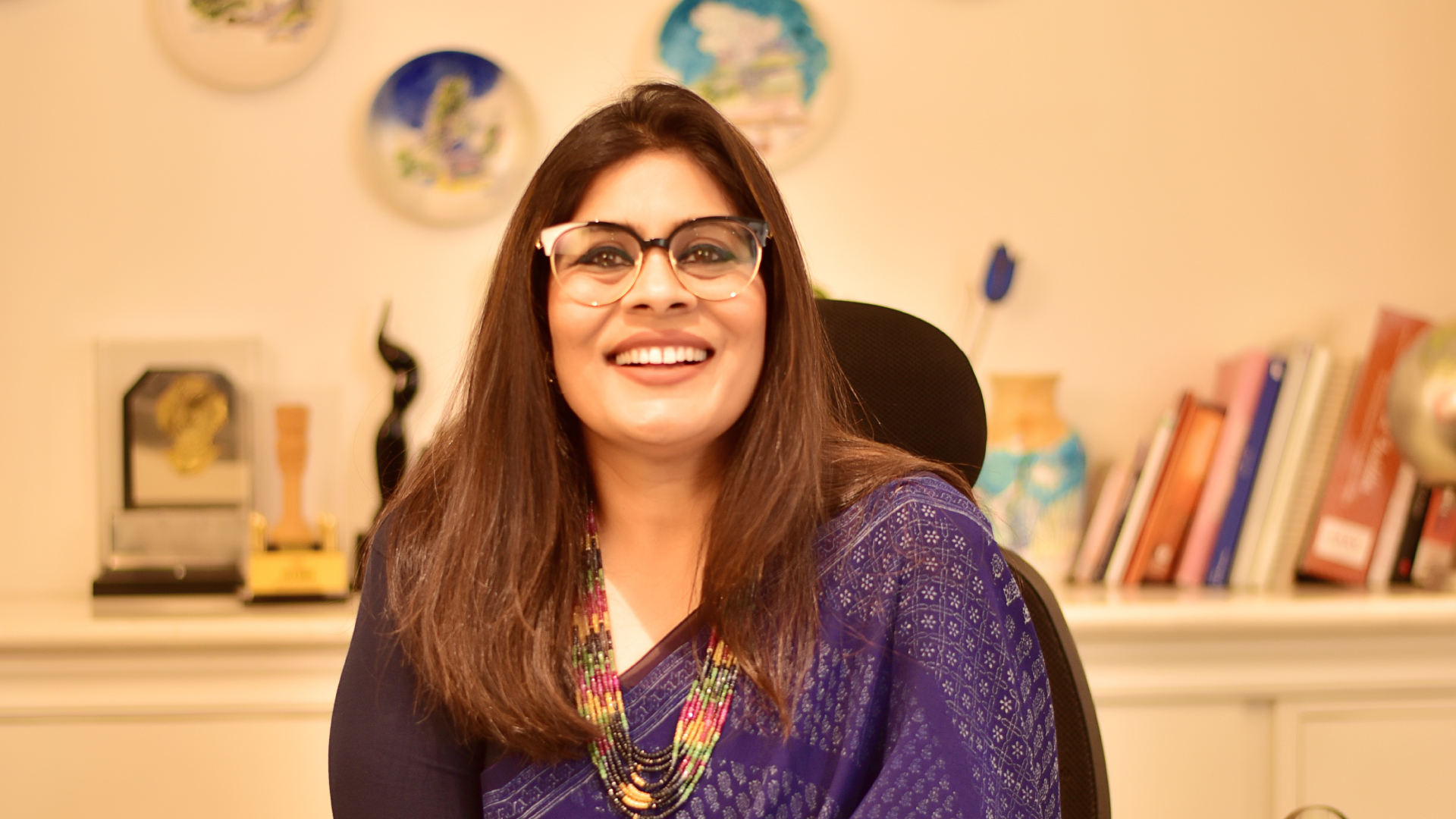 Archana Surana, Founder & Director of the ARCH College of Design & Business, has been elected to the 8th CUMULUS Executive Board (2022-2025).
CUMULUS is the leading global association of Art, Design Education & Research. It represents a dynamic ecosystem with 350+ member institutions in 60+ countries.
She said, "I was nominated for candidacy to the Board by the Presidential Candidate Lorenzo Imbesi, a Full Professor from the Sapienza University of Rome, Italy. 356 universities from 66 countries voted & today I am part of the 11 diverse members of the Executive Board, led by Prof. Lorenzo Imbesi." She represents India among the 11 countries on the Board.
Regarding the opportunities her representation would bring to Design Education in the country she said that through this dynamic forum and platform for knowledge exchange and best practices she would be able to bring in committed advocacy for the positive role of designers and creators.
"I am an ardent advocate of the essential and positive role that designers and the Creative Industries can play towards helping shape a sensitive, empathetic, and better world. I would be initiating cooperation and collaboration from industry bodies and fellow higher education institutions of design, architecture, and engineering from India towards this purpose and further strengthen the 'Women in Design' initiative of Cumulus, alongside building a mentorship model within the CUMULUS network."
About Archana:
A Woman Entrepreneur & Educationist for the past 27 years in the modern fledgling state of Rajasthan in India she has succeeded in firmly establishing and strengthening the perceptions and awareness of Design and Design Education in the country.
She has worked closely with the community via social projects, design intervention projects, and mentorship programs, and has contributed to the larger mandate of design & creative entrepreneurship on many levels through industry collaboration and as a member of the National Committee on Design India (2021-22) of the Confederation of Indian Industry (CII).
Also, being a US State Department and Rotary Foundation Alumnus, a Vital Voices Lead Fellow, and a Fortune and Global Ambassadors Program Mentee, she is supporting and mentoring women from all walks of professional life through the Women's Mentors Forum founded by her.