3 Exceptional Stories of TED Speakers With Special Needs
Three inspiring Ted Talks from people who despite being specially-abled, kept up with their dreams and found new ways to move ahead in life.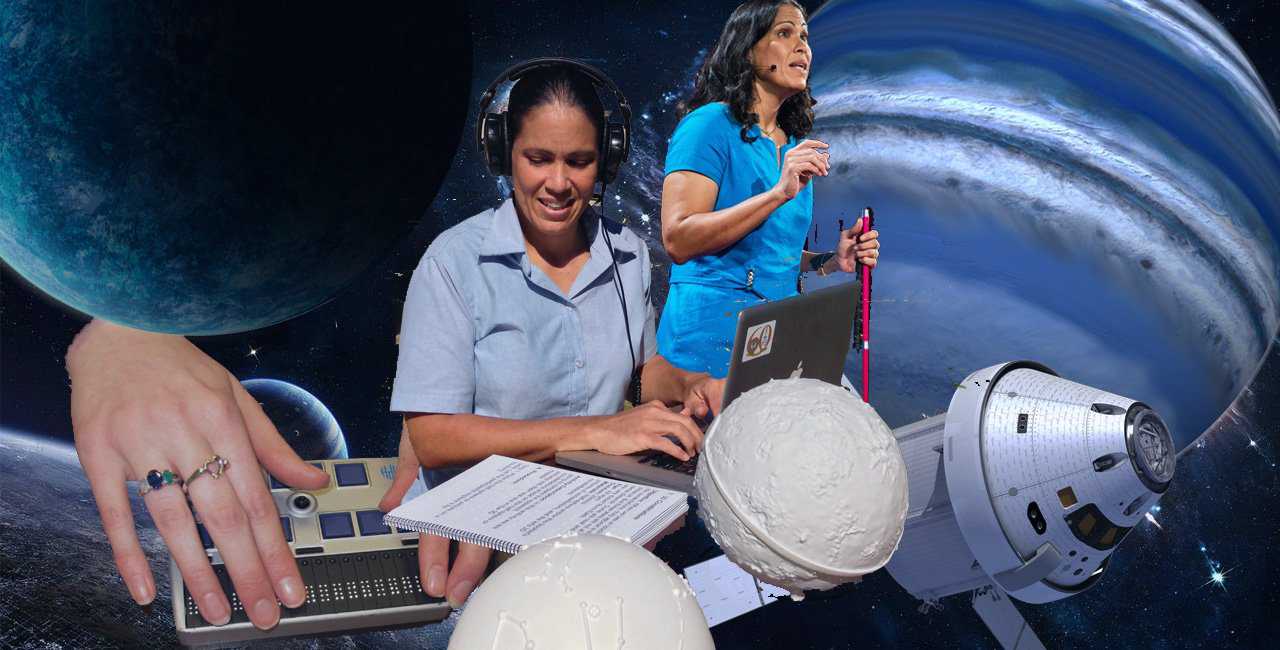 Disabilities can cause someone to lose hope in the midst of this chaotic world, where the competition among the ones who have been blessed with natural abilities is also heartless. To achieve one's dream with limited capabilities is not an easy job and yet we see how specially-abled people make it to the world stage by the sheer force of their will. These inspiring stories tell us how practising Inclusion in schools and workplaces can give people with special needs a chance to prove their calibre and add slur to society.
ScooNews, after listening to many such Ted Talks by people with special needs, brings to you the story of three individuals, who did not let their dreams checked by their disabilities.
ROSIE KING – Writer, Public Speaker
Rosie King is a young autistic woman, who talks about her condition and how she turned it into an asset.
She lays stress on the stereotypes forced upon autistic people on how they are associated with math and science and hardly with creative work. She talks about her brother who is autistic and non-verbal but on the other hand, how she loves to talk even being autistic.
Rosie also enlightens the viewers about how Autism enhances her imagination and she finds it as an ability rather than a disability. As a child, she found it hard to keep up with the lessons in her schools as she would find it boring and will escape to a parallel imaginative world. She shares how she had a hard time at school because of her condition and how her imagination sometimes affected her behavior.
The stigma of being autistic also made her classmates maintain a distance and yet she found the real ones who truly cared for her.
She questions the definition of normal and says that being normal was never a compliment and being different is being unique and extraordinary.
In the talk, Rosie shares her achievements about how even after being Autistic, she has presented documentaries to the BBC that she is in the middle of writing a book, she talking to a large audience at TED and how she found a way to communicate with her siblings.
She ends the talk by asking a question to the audience, "If we can get inside the person's mind, Autistic or normal, instead of punishing anything that strives from normal, why not celebrate uniqueness and cheer every time someone unleashes their imagination".
Watch the full video here: https://www.youtube.com/watch?v=jQ95xlZeHo8&t=9s
WANDA DIAZ-MERCED – Astronomer
Wanda Diaz-Merced is one of the most prominent Astronomers working in the field. Astronomy is a common scientific discipline with a lot of people around the globe engage in it. What sets Wanda apart from other colleagues is that she is blind.
In her inspiring TED Talks, she reveals how she lost her sight due to a prolonged illness at the very beginning of her career and it disabled her to witness the wonders of celestial events through dedicated Gamma-Ray Light Curve to interpret the changes in light intensity.
She yearned to work again in the field and soon found out the way to do so by converting the light curve into a sound.
Her disability did not stop her from following her passion as she could do with sound, what her colleagues were doing visually.
A special thanks was bestowed upon the government of South Africa for the support that she received from them.
Wanda believes that access to information is everybody's right and that disabilities should not stand as a roadblock for anyone who wishes to make a change. She remarks, "Information access empowers us to flourish. It gives us equal opportunity to display our talents and choose what we want to do with our lives based on interest and not potential barriers."
Wanda has been working since then to make her scientific career a possibility for fellow differently-abled people. "I think that science is for everyone, it belongs to the people and it has to be available to everyone because we are all-natural explorers," says Wanda
You can watch the full video here: https://www.youtube.com/watch?v=-hY9QSdaReY
PHIL HANSEN – Artist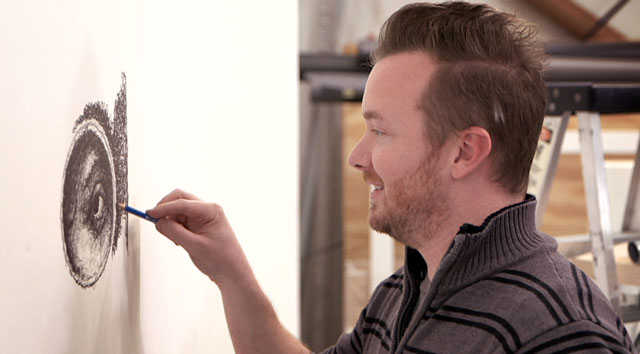 In this unique Ted Talk, Phil Hansen takes you through his journey of artistic endeavors. While in an art school, he was diagnosed with a neurological issue that made his hands shake continuously.
He left the art school post-detection and gave up his hope of being an artist only to come back after three years. His doctor advised him to adopt his disability and he did so by adapting his art to suit his ability.
In the process of embracing his limitation, he became limitless and started creating art through unconventional methods. He shares how, after getting a job, he brought himself art supplies that he could not afford earlier which ultimately created options for him he was not ready to explore until then.
In order to enhance his creativity again, he turned to limited supplies to do more by using less. The story of Phil Hansen is a philosophical journey of an artist that he lived in reality.
His concept of creating art through limitations was the turning point of his life and is enough to inspire anyone who faces such physical restrictions.
"Looking at the limitations, as a source of creativity changed the course of my life," says Phil Hansen.
You can watch the full video here: https://www.youtube.com/watch?v=YrZTho_o_is&t=24s
Image courtesy: remezcla.com
Teacher Warriors 2022: Richa Prasant's journey from Corporate world to Classrooms
In 2009, Richa Prasant started Sunaayy Foundation to help underprivileged children.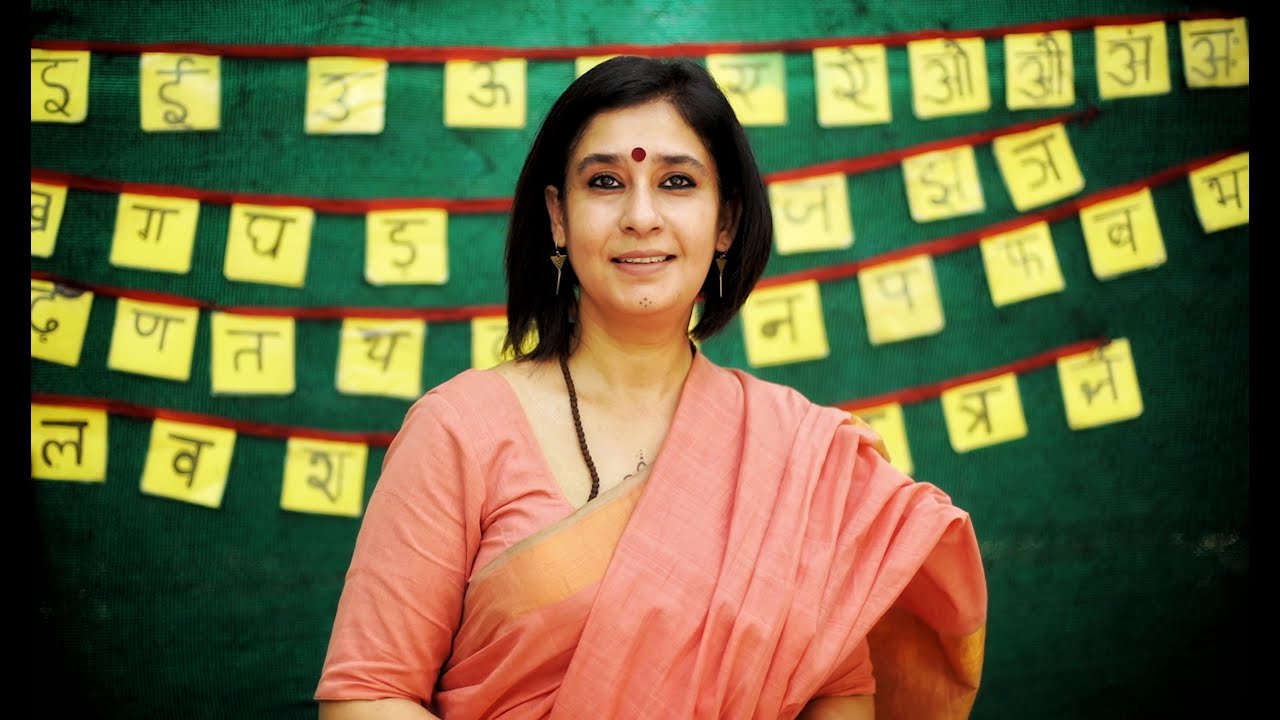 A lady was heading home after a long day at work. Corporate jobs can be exhausting especially when the heart doesn't feel satisfied working 9 to 5 every day. As she waited for the traffic lights to turn green, a little boy knocked on her car's window. In unkempt hair and tattered clothes, he requested her to buy a box of pens so he could eat something. She looked at the boy holding the pen and felt helpless; he did not belong here, on the streets. He deserved a safe environment and he deserved to use that pen to write his dreams and aspirations. The loud honking of cars broke her chain of thoughts. The light was green and the boy was still standing by the window, with hope in his eyes. That night, she decided to follow her calling. In 2009, Richa Prasant started Sunaayy Foundation to help underprivileged children. It was not an easy decision for Richa. She would have to answer any questions and at the same time, address doubts of her own.
"I was clueless. I did not know anyone who would support me, I did not know how to find beneficiaries, and I did not even know the correct terms. Often, people would ask me why I left a well-paying job or what is my NGO bringing to the table? I had a simple answer – blessings. That was my earning, and that was my reward. It all happened in a very organic way like I was meant to do this," Richa said.
Richa was brought up in a family that deeply valued community service. During British rule, when Indians were not allowed to receive education, her great-grandfather ran a school for adults. Her great-grandmother would visit the women's jail and teach embroidery to the inmates. Her father was a bureaucrat who touched many lives by going above and beyond. From getting them jobs to providing financial aid from his own pocket, he used his power for the benefit of those around him. He was also awarded Padma Shri for his work. Richa draws her inspiration and strength from the works of her family.
Challenges along the way
Every eighth urban child in India lives in a slum, according to a report by the Union Government. At least 35 million children aged 6-14 years do not attend school. 53% of girls in the age group of 5 to 9 years are illiterate. In a study conducted to understand the nonenrolment and dropout of children living in slums, it was seen that only 22.63% of children between the age group of 6-14 years had enrolled in various schools (much below the national average) and also found that 43.76% had never enrolled.
When Richa was faced with the challenge of convincing people to take a step in the direction of education, she took to the women of the village for help. "I knew that it would be difficult for both, children and parents to relate with me because our perspectives and experiences were very different. So, I reached out to a few women from nearby slums and spent time upskilling and training them. The women were able to explain how the learning centre worked and within days, we had a new enrolment," she said. "When a woman from their neighborhood wakes up in the morning, brings 30 children to the centre, and helps them to reach home safely, the parents are persuaded to take a leap of faith and send their child with her. This strategy had a very positive impact on children," she added.
"I remember desperately looking for funds in the early years of NGO. Just when I was thinking of giving up on the whole idea, one of my friends donated 5 lakh rupees. He was saving for his parents' medical operation but, decided to invest in my organization instead. That day, I knew I had to do whatever it took to bring this idea to life. We've completed over a decade and we continue to grow stronger with every passing day," Richa said.
"When pandemic hit, it felt like everything was going to get wiped out; all the efforts, the funds, the learning center, everything. However, we were lucky that people were still willing to come forward and contribute. We also changed our ways of working; we tried to help the people who needed medical support, and we also tried to arrange resources to conduct online lessons," she said.
Sunaayy Foundation organized an old gadgets drive to collect outdated electronics and donate them to kids in need. They also distributed hygiene goods as well as food ingredients and rationed, and prepared food for over 2500 migrant workers' families during the lockdown. Richa and her NGO were felicitated with the 'Corona Yoddha Samman Patra' for her dedication and contribution towards the covid-19 safety drive that continues to engage in several activities for the welfare of society.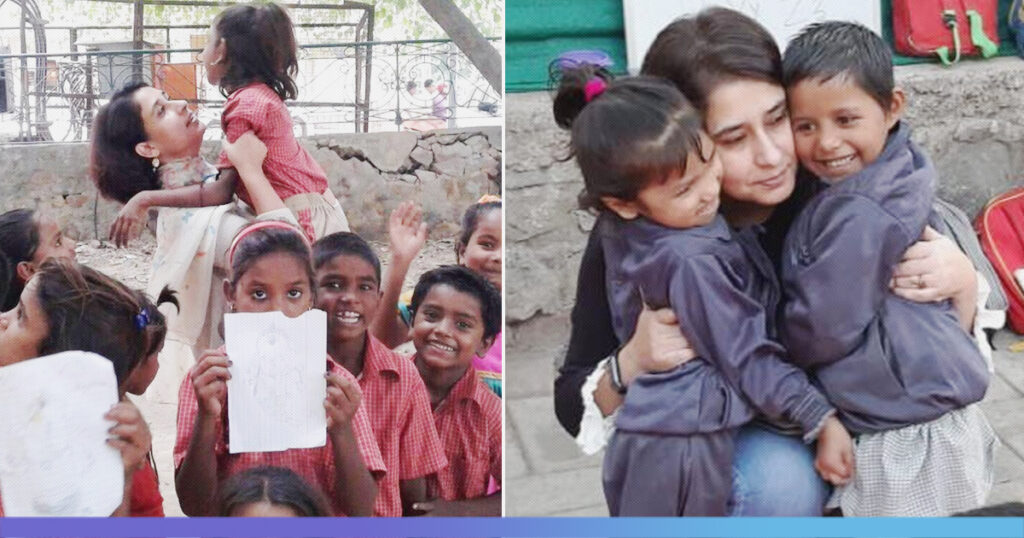 Innovative method of teaching
The learning centre is a pre-school and a creche. Children from 2 years of age to 17 years of age are a part of the centre. In the beginning, Richa was apprehensive to have teenage students but, she realized that the students were growing with the organization. So, she did not abandon them. Instead, she prepared them for board exams and taught them skills that could be used to access employment opportunities.
"We follow a multi-graded system of learning. Because students may know how to speak English but not how to read and write. So, we don't filter children according to their age and put them in grades as happens in regular schools. We assess their learning abilities and teach them accordingly. Our main motive is to keep them safe and well fed," Richa said.
When the Economically Weaker Section (EWS) quota was announced, it was an aid for students who could not access quality education. The students were now free to enroll in government schools, and many from the learning centre also moved to schools around the area and excelled in their academics. "We are not a school. We are a bridge trying to deliver our government's efforts to the underprivileged," she said. areas.
During the pandemic, the foundation was forced to suspend classes. Many teachers returned to their villages. However, that did not hinder the growth of the children. The teachers opened their own little centre and used the training provided at the foundation to teach the children of their respective villages. "Empower one woman and she will open a learning centre and employ two more women from the village. We are not displacing them; we are training and educating them for free. This is why I support female participation in the organization; one woman has the power to feed the whole family. They must be given the opportunity to do that," she said.
The teachers also stayed in regular touch with the students and parents and conducted online classes as well as one-to-one whenever possible. Students too shared their knowledge with their peers, and everybody continued to learn. This is why the volunteers of the foundation are as young as 6 years old and as old as 80.
NEP 2020
The New Education Policy 2020 of the Government of India identifies education and institutional capacity building as two programs that could support the implementation of sustainable development of the country and also make it self-reliant (atma nirbhar). The revised curriculum and its multi-disciplinary approach aim to impart not only relevant knowledge and skills but, also to develop the vast potential inherent in every citizen.
While it is a positive initiative to improve the current education system, it also has a few shortcomings. "Yes, we must start online learning but we must also realize that it is something that only privileged schools can afford. The pandemic was proof that it was very difficult for the government and rural schools to adapt to the digitization of education. We could, for example, have the MNCs donate their discarded laptops to assist the children who cannot afford an electronic device but still wants to study," she said.
Pat on the back
Sunaayy Foundation not only provides free and quality education, but they also provide free books, stationery uniforms, and fresh meals twice a day to the students. During the harsh winters of Delhi, the team distributed one lakh meals, 1,000 blankets, and over 1,500 uniforms, to young students. The foundation has its learning centers in the Hardoi district of Uttar Pradesh, Jharkhand, Bihar, and West Bengal. There is also a skill development centre in Kolkata and it also helps the victims of sex trafficking.
When asked about her achievements, Richa said, "75% of our kids got enrolled into the mainstream education institutes; this is one of our biggest achievements. Even after the pandemic, we survived, and our organization survive all the hardships. We also continued getting support from well-wishers, from beneficiaries when everything around us was coming to a standstill. We also continue to adapt to the changes, working for as many causes as we can and helping as many children as the time and space allow us. To achieve this flexibility with the organization and the volunteers is also a big success."
"We need more people like us; like you and me. People like you help us by amplifying our voice and that in turn keeps us going. Similarly, we need more volunteers and teachers to contribute to this sector of the society where the help seldom reaches people," she said in a message for educators who are trying to follow the same path as her.
Call for action
Sunaayy foundation is always on look for old or discarded gadgets for the students to continue online learning, and also welcomes sponsoring a student for their academic year. One could also sponsor refreshments and meals for the students of the learning centre. The organization is always open to volunteers and helping hands in all the centres. We urge the readers to visit their website and reach out to the members to contribute and engage in this cause for change.