U.S. student sentenced to hard labour in North Korea; Washington condemns move
21-year old U.S. student Otto Warmbier was sentenced for 15 years hard labour for theft of a propaganda item. This step has received international attention while the U.S. is pressuring North Korea to release Otto on humanitarian grounds.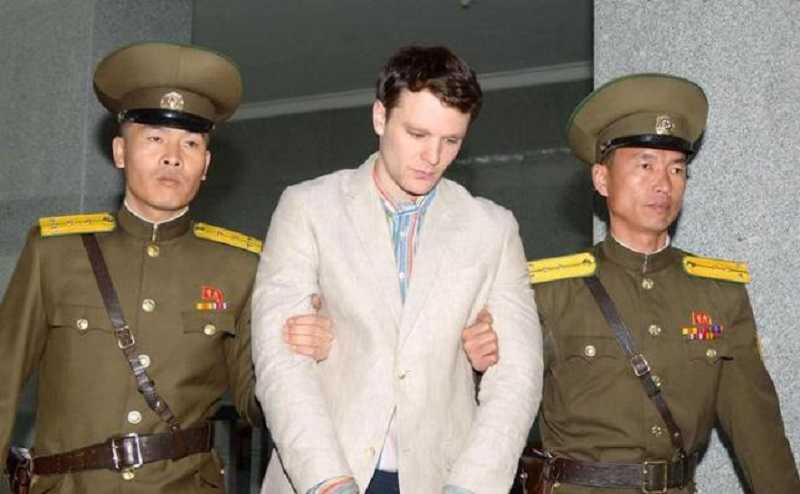 Yesterday, North Korea's Supreme Court sentenced a 21-year old American student, Otto Warmbier to 15 years of hard labour for crimes against the state, a punishment Washington condemned as politically motivated.
Warmbier, a University of Virginia student, was detained in January for trying to steal an item bearing a propaganda slogan from his hotel in Pyongyang, North Korean media said previously. The sentence by the Supreme Court has rightly invoked harsh reactions from U.S. and some human rights organisations.
The U.S. State Department called the sentence "unduly harsh" and White House spokesman Josh Earnest said it was "increasingly clear" that North Korea sought to use U.S. citizens as pawns to pursue a political agenda.
"The accused confessed to the serious offense committed against the DPRK, pursuant to the U.S. government's hostile policy toward it, in a bid to impair the unity of its people after entering it as a tourist," the state-controlled KCNA news agency reported, referring to the press conference where Warmbier stated that his crime was "Very severe and pre-planned."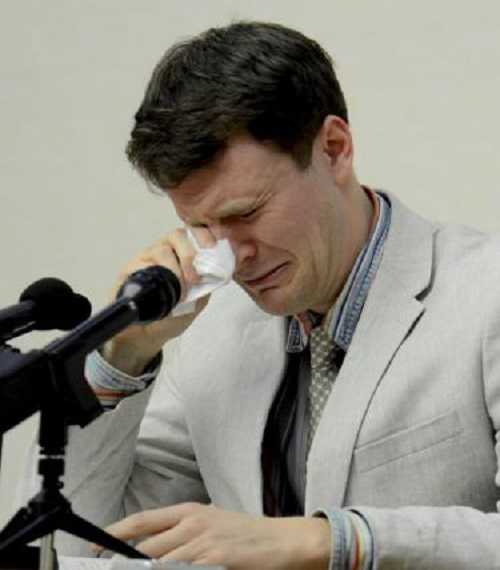 State Department spokesman Mark Toner called on North Korea to pardon Warmbier, a student from Wyoming, Ohio, and release him immediately on humanitarian grounds.
Speaking at a regular news briefing in Washington, Toner said the case underscored the risks associated with travel to North Korea, and added: "The Department of State strongly recommends against all travel by U.S. citizens to North Korea."
The United States has no diplomatic relations with North Korea, a country with which it remains technically at war after the 1950-53 Korean War ended in an armistice rather than a peace treaty.
Human Rights Watch also condemned the sentence. "North Korea's sentencing of Otto Warmbier to 15 years hard labour for a college-style prank is outrageous and shocking, and should not be permitted to stand," Phil Robertson, deputy director of HRW's Asia division, said in an emailed statement.
Warmbier's defense attorney said the gravity of his crime was such that he would not be able to pay even with his death but proposed to the court a sentence reduced from the prosecution's request of a life sentence, KCNA said.
Warmbier was at the end of a 5-day New Year's group tour of North Korea when he was delayed at airport immigration before being taken away by officials, according to the tour operator that had arranged the trip.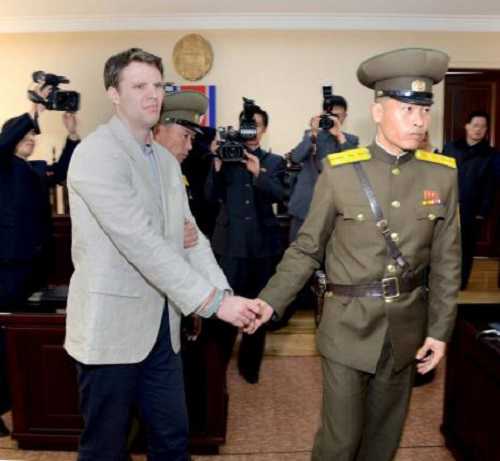 Warmbier's parents could not be reached immediately.
North Korea has a long history of detaining foreigners and has used jailed Americans in the past to extract high-profile visits from the United States. It has previously handed down lengthy sentences to foreigners before freeing them. In 2014, North Korea released three detained Americans.
Ohio Governor John Kasich, who is also a Republican presidential candidate, called on North Korea to release Warmbier, saying his detention was
completely unjustified.
Image Courtesy: Reuters
Oxford University Press India releases early-year solutions aligned with National Curriculum Framework for Foundational Stages (NCF-FS) and NEP 2020
The flagship OUP titles My Learning Train (pre-primary and primary), Oxford Advantage Little Champ (blended product for beginners and levels 1&2) and New Enjoying Mathematics (grades 1,2) emphasise interactivity-oriented approach conforming to the National Curriculum Framework for Foundational Stages 2022.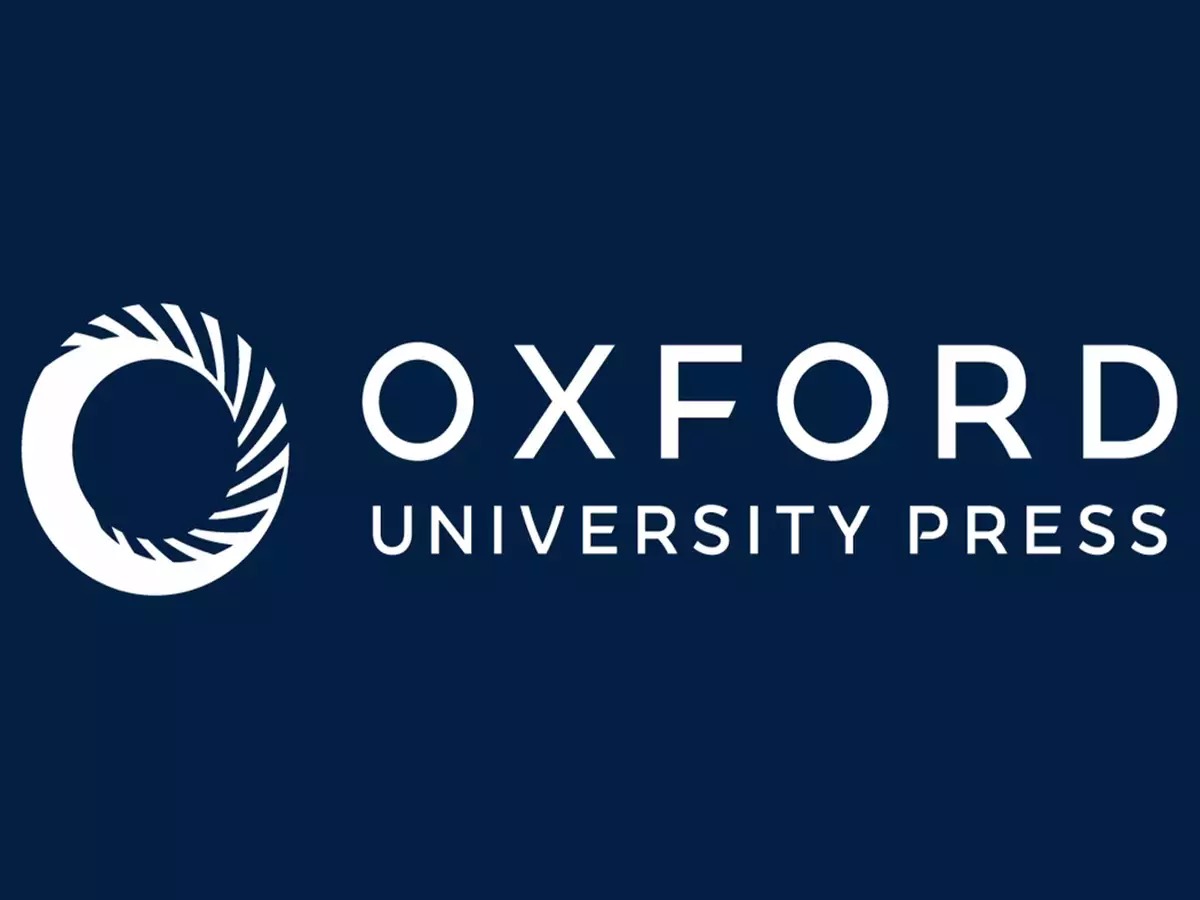 Oxford University Press India (OUP), a department of the prestigious University of Oxford, has released its early-year range of blended solutions conforming to the National Curriculum Framework 2022 for Foundational Stages (NCF-FS) based on the recommendations of the National Education Policy (NEP) 2020.  A leader in the K-8 education segment in India, OUP is one of the first solution providers to launch NCF-FS aligned series of schoolbooks, workbooks and blended products.
The newly designed series of blended products are based on the recommendations of NCF-FS for a seamless developmental continuum for children between the age groups of 3-8 covering Early Childhood Care and Education of the first three years and classes 1 and 2, with teachers as torch bearer of this change. Transitioning to the new curricular and pedagogical structure, the products are available in print and digital (blended) formats to be deployed by the partner schools in the upcoming academic session 2023-24.
Releasing India's first series of NCF-FS aligned solutions, Sumanta Datta, Managing Director, Oxford University Press India, said, "OUP has been instrumental in providing research and pedagogy based high-quality content to the learners. In the last eleven decades of our presence in India, OUP has been trusted for providing meaningful content, learning resources and for extending support to school teachers and parents to offer holistic learning. We welcome the National Curriculum Framework for the Foundational Stage (NCF-FS) and assure that our products would empower teachers and educators to implement the objectives of NEP2020 while incorporating 21st century skills of communication, critical thinking, creativity and collaboration through many of its features."
About the newly released blended solutions:
Oxford Advantage Little Champ is a blended product, available both in print and digital formats.  It follows theme-based approach to help children achieve foundational literacy and numeracy and build general awareness about their surroundings.  For beginners, and levels 1 and 2, Little Champ uses age-appropriate text and illustrations for visual appeal, audio-visuals and storytelling to introduce letters in a fun way, number rhymes for numeral recognition, augment-reality enabled colouring sheets, visual arts and more. Following NCF's five steps learning process Panchaadi, OUP's Little Champ is mapped to the five domains of physical development, socio-emotional and ethical development, cognitive development, language and literacy development.
The interactive training series My Learning Train introduces teachers to Kinolearn and Kinophonics activity-based methodologies developed in India by the author Sonia Relia.  Using easily accessible resources across different regions, this series brings treasure bogies of activities, resource books, workbooks, stories, rhymes, folk tools, rhythms and music, art, games, templates, extended story banks with bilingual stories, flashcards, boardgames, worksheets, finger puppets, posters and much more that help children to comprehend and develop skills across all learning domains and learning styles. It focuses on inherent skill development and learning-by-doing and uses activities to introduce concepts and reinforce learning.
OUP also recently revised its bestselling Mathematics series

–

New Enjoying Mathematics to cover all five levels of the Foundational Stage (3 years of pre-primary, along with grades 1 and 2). The series covers all maths-specific competencies listed in the NCF for the foundational stage.  The series author Aashalata Badami deploys ELPS method (E-experience with concrete objects, L-language, P-picture, S-symbol) for concept-building and incorporates an activity-oriented approach, which aims to remove maths phobia from the minds of young learners. The series emphasises on the cognitive, creative, and physical development of children, using a variety of tools to connect ideas with their immediate world and interests.
The National Curriculum Framework for Foundational Stage (NCF-FS), released in October 2022 marks a paradigm shift in our understanding of education.  It sets clear guidelines towards play and activity-based learning rooted in Indian ethos. NCF-FS recommends a seamless developmental continuum for children between the age groups of 3-8 covering early childhood care and education for the first three years and classes 1 and 2, with teachers as torchbearers of this change.
***
About Oxford University Press
Oxford University Press (OUP) is a department of the University of Oxford. It further affirms the University's objective of excellence in research, scholarship, and education by publishing worldwide. OUP is the world's largest university press with the widest global presence. It publishes in many countries, in more than 40 languages, and in a variety of formats – print and digital. OUP products cover an extremely broad academic and educational spectrum, and it aims to make content available to users in a format that suits them best.
OUP celebrates 110 years of its presence in India. Branching out from publishing – OUP India has emerged as an integrated education services provider.  OUP products cover an extremely broad academic and educational spectrum; publishing for all audiences – from pre-school to secondary level schoolchildren; students to academics; general readers to researchers; individuals to institutions.
Learn more about OUP at www.india.oup.com