UAE Tops Student Enrolment in International Schools Worldwide
The UAE has the highest number of students aged 16-18 years enrolled in an English-medium international school.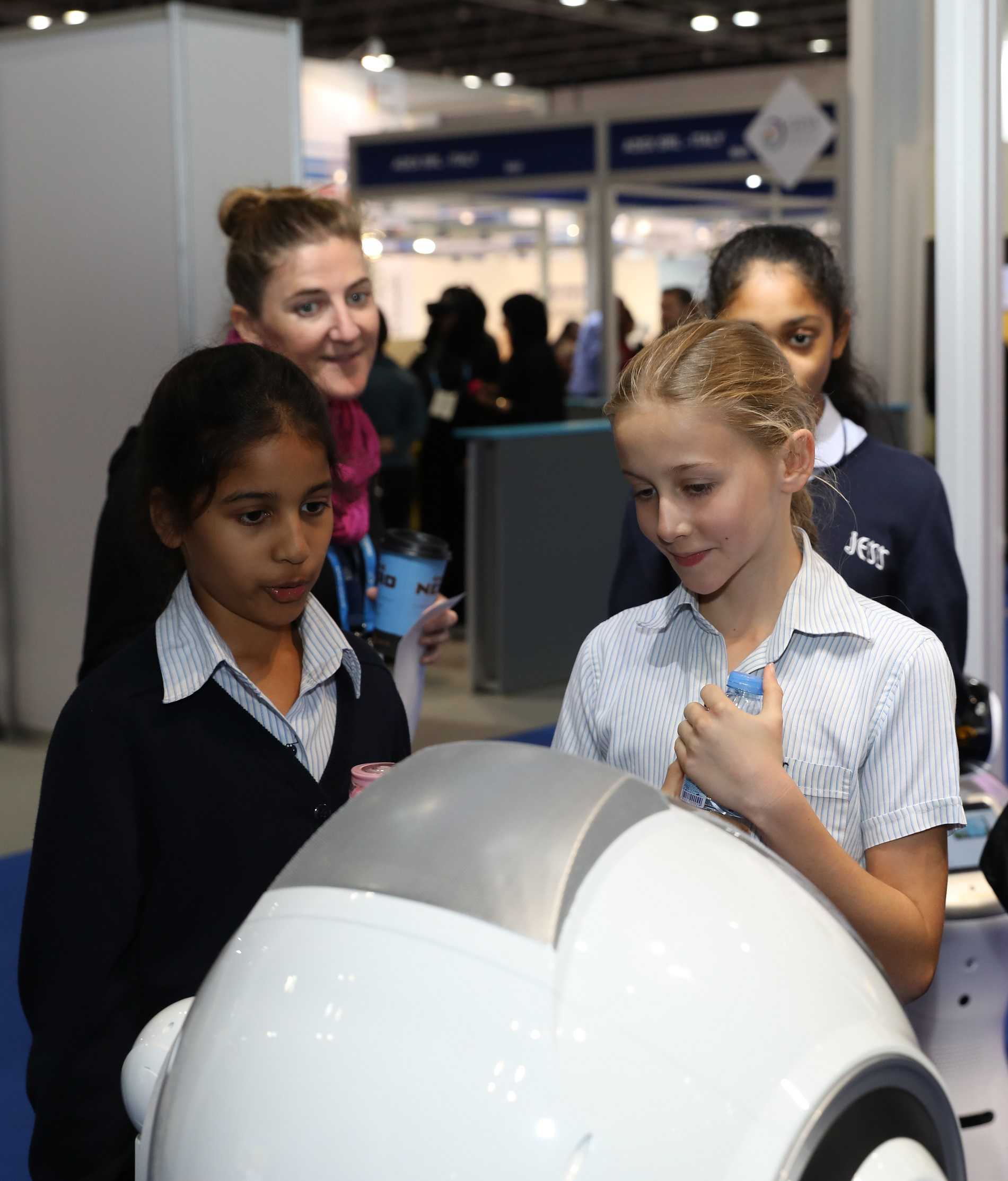 Dubai, United Arab Emirates; 09 February 2020 – The UAE has the highest number of students aged 16-18 years enrolled in an English-medium international school.
With 517,840 students, the Emirates tops the list with India in second (314,804 students) and Saudi Arabia in third (294,295). China and Mexico round up the top five with 291,726 and 129,416 students, respectively.
The data is part of a bigger research that will be presented by leading international schools market intelligence firm ISC Research (ISC) at GESS Dubai, the premier education show in the Middle East, scheduled on February 25-27, 2020 at the Sheikh Saeed Halls of the Dubai World Trade Centre.
Entitled Higher Education Report: Research into Pathways from K-12 English-medium International Schools to Higher Education, the ISC study seeks to provide analytic insights into university choices as well as degree options of students from international schools, and hope to provide a framework for higher education success for students.
"This report provides insights for international schools and higher education institutions planning their outreach and admissions strategies, especially for students in the UAE, which has the highest concentration of students in potential feeder schools," said Diane Glass, Commercial Director, ISC Research, who will also present findings at GESS Dubai about another ISC-backed study on Wellbeing in International Schools.
The presentation is part of the more than 300 CPD-certified workshops and sessions on offer at the leading education show organised in partnership with the UAE's Ministry of Education. It is also supported by the Ministry of Education Bahrain, Ministry of Education Kingdom of Saudi Arabia, Arab Bureau of Education for Gulf States (ABEGS) and British Schools in the Middle East (BSME).
"The conference content is more comprehensive than ever, and as a result we have added more rooms, such as the Immersive Technology Stage, a dedicated space which will showcase immersive technology and host a range of expert speakers, both local and international, to share best practice in the use of AR and VR for learning; as well as GESS talks Active, where visitors can experience the power of music, drama, art and exercise to get students active, smiling and engaged; and GESS Bites, which are dynamic, insightful and fast paced sessions designed to get visitors thinking on a variety of education viewpoints and inspirations to foster change, conversations and collaboration," said Matt Thompson, Project Director, Tarsus, organisers of GESS which, in addition to Dubai, has editions in Indonesia, Turkey, Mexico as well as Africa.
The show also features an exhibition that provides school decision-makers access to the products and solutions that meet the needs of the modern classroom and transform the way students learn.
For over 13 years, GESS Dubai has been the trusted platform for suppliers of the entire spectrum of educational products and services with a growing portfolio of companies and brands hosted in more country pavilions this year, such as Germany, Korea, Saudi Arabia, China, US, Finland; plus new pavilions from India and Singapore and largest UK pavilion in the event's history.
"We know that innovative products are key for schools, one of the key areas of the exhibition is the Start Up Pavilion, the biggest we have so far since establishing the event over a decade ago, where you can meet enterprising new small businesses that are shaking up the education sector with their disruptive new ideas. Many of these start-ups are providing innovative solutions geared specifically for learning situations in the Middle East, offering bespoke solutions for the unique needs of teachers and students in the region," added Thompson.
Free-to-attend for education professionals, registration is now live at www.gessdubai.com
Sarala Birla Gyan Jyoti honoured with prestigious 'Climate Action Project School of Excellence' Award
Only 250 schools globally were recognized because of their intense work on climate education in a whole-school approach. The recognition was awarded by Cartoon Network Climate Champions and Climate Action Project.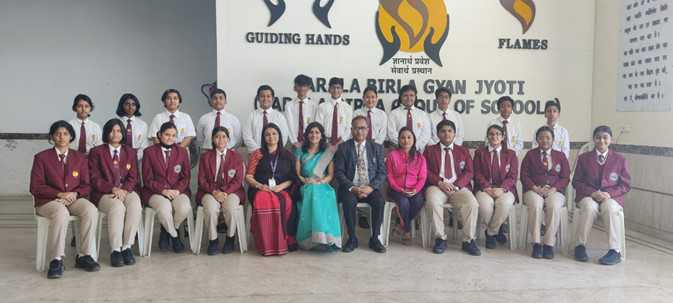 Sarala Birla Gyan Jyoti in Guwahati, India, was awarded the Climate Action Project School of Excellence. Only 250 schools globally were recognized because of their intense work on climate education in a whole-school approach. The recognition was awarded by Cartoon Network Climate Champions and Climate Action Project.
Cartoon Network Climate Champions is a climate change awareness initiative that sets out to inspire kids to take on daily challenges that collectively can make a big difference to the health of our planet. It has been developed in collaboration with WWF, a world-renowned environmental organization.
Climate Action Project is a free, global education project that was launched by Take Action Global, an education non-profit based in the USA, involving 2,700,000 teachers and students across 146 countries. The project aims to help students learn about the climate crisis in authentic ways and disseminate solutions online. The recognized schools submitted their work for the past year and met extensive criteria, including a school-wide commitment to climate education and student solutions.
Sarala Birla Gyan Jyoti has participated in global projects RiseUp4SDGs (India), Let's Be Human, Be One (Serbia), LeapEd Global Learning – Climate Change (Malaysia), the 17 Sustainable Development Goals competitions, implementing the three R's schoolwide and planting gardens in the community, at home and school. Students committed to training to become active Global SDG Ambassadors to raise awareness during virtual Student Hubs with 21 other countries. Students also actively collaborated with students in Brazil, Croatia, South Africa, Sweden and the UK in task-based projects. Currently, all Climate Change projects are student-led.
The selected 250 Climate Action Project Schools of Excellence were announced on 4 November 2021, during Climate Action Day, an annual online live event attended by 250,000 people globally. The event speakers included HRM Prince William, President James Alix Michel, Seychelles, Rick Davis, NASA, Matt Larsen-Daw, WWF, HRM Princess Esmeralda, Belgium, Juan Pablo Celis Garcia, UN Environment Programme, and other world leaders and climate scientists.
The winners were announced by Dan Russell, the voice actor behind several characters in Cartoon Network global hit series The Amazing World of Gumball, and Nandi Bushell, an 11-year-old musician, an influencer, and passionate climate advocate.
Statement by HRM Prince William "We need youth's creativity to repair our planet. We need students to invent and to innovate – to think beyond where we are now and to be optimistic about our future."
Statement by Koen Timmers, Climate Action Project: "Young people have the capacity to do more than learning about climate change. They all can come up with solutions, take small actions, and inspire others to change their lifestyles."
Statement by Dr. Jennifer Williams, Climate Action Project: "Our community of educators has come together in support of climate education for all. We are committed to ensuring students have access to information, ideas, and opportunities to take action for the planet, and, today, these Schools of Excellence are leading the way for the entire world."
Statement by Dr. Diganta Halder, Principal Sarala Birla Gyan Jyoti: "Stopping Climate Change has become a critical issue that needs to be addressed by every human being, but even more importantly in our schools. Students should be aware of Climate Action and the importance of achieving the goals set by the United Nations for peace and prosperity for all by 2030 and to become leaders of impact in the future."